A Comprehensive Comparison: CertainTeed Landmark vs Landmark Pro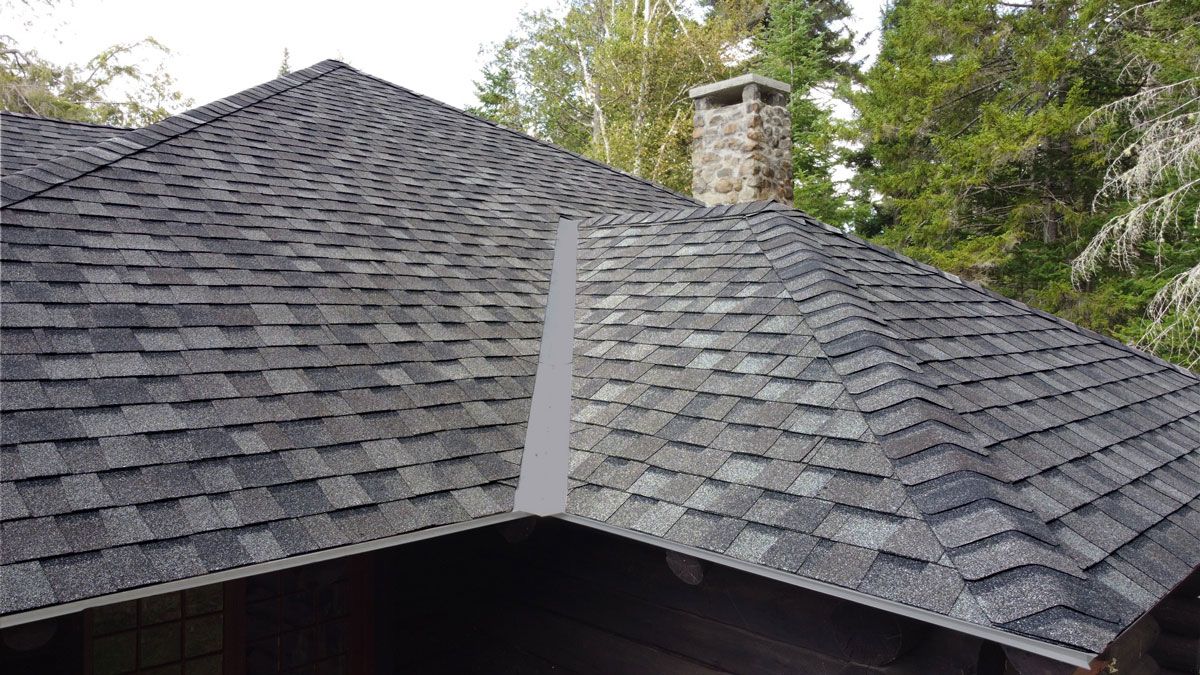 Aug 5, 2023
If you're in the market for new roofing materials, you've likely come across CertainTeed products. Among their most popular choices, the Landmark and Landmark Pro series frequently emerge as top contenders. While both offerings come from the same respected brand, understanding the specific differences between CertainTeed Landmark vs. Landmark Pro is essential for making an informed decision. In this comparison, we'll delve deep into these two series, discussing their features, advantages, and how they might best fit your needs.
CertainTeed Landmark
The Landmark series from CertainTeed offers a solid combination of weight, performance, and aesthetics, making it a popular choice for homeowners looking for a balanced blend of quality and cost. These shingles emulate the look of traditional wooden shingles, while providing the durability of modern asphalt shingles.
Landmark shingles come with a dual-layered design, enhancing their weight and durability for superior weather resistance. They also offer Class A fire-resistance, the highest rating available, adding a crucial safety layer to your home. Additionally, these shingles come with a 10-year StreakFighter algae-resistance warranty, protecting your roof's aesthetics for a decade.
CertainTeed Landmark Pro
On the other hand, the Landmark Pro series is an upgrade over the regular Landmark shingles. It offers a thicker and heavier shingle, providing better durability and wind resistance. The color palette for Landmark Pro is also more diverse, giving homeowners more options to match their home's exterior design.
The key difference in the Landmark Pro series is the Max Def color technology, which gives a vibrant, more dimensional appearance to the shingles. This feature allows your roof to stand out while maintaining the elegant look of cedar shake roofing. Moreover, Landmark Pro shingles have a 15-year StreakFighter algae-resistance warranty, providing a longer protection period compared to the Landmark series.
Comparing the Two: Landmark vs. Landmark Pro
When comparing CertainTeed Landmark vs. Landmark Pro, the significant difference lies in their weight, color options, and warranty coverage. While both provide excellent durability and weather resistance, the Landmark Pro series is more robust, making it a better choice for regions with harsh weather conditions.
The Landmark series, however, is the more affordable option and still offers excellent quality for its price. Its dual-layered design and Class A fire resistance make it a worthy contender in the roofing market.
The Landmark Pro series, with its expanded color palette and Max Def color technology, offers homeowners more aesthetic choices. Plus, the extended algae-resistance warranty ensures your roof maintains its beautiful appearance longer.
So, when it comes to CertainTeed Landmark vs. Landmark Pro, the choice depends on your specific needs, budget, and preferences. If you're looking for an affordable, durable, and reliable option, the Landmark series could be the perfect fit. However, if you prefer a more robust, aesthetically diverse, and longer-lasting option, then the Landmark Pro series may be worth the additional investment.
CertainTeed Landmark: More Details
Landmark shingles are built to replicate the authentic appearance of natural wood shake roofing, combining beauty and durability in one cost-effective package. They are available in a range of colors, from rustic reds and browns to slate blues and grays, allowing you to complement your home's overall aesthetics. Landmark shingles are also wind-tested to resist wind speeds of up to 110 mph, ensuring your home's safety and structural integrity even during inclement weather.
One of the most attractive aspects of Landmark shingles is their accessibility. For homeowners working within a budget, the Landmark series provides a perfect compromise, offering quality and beauty at a more affordable price point than their Pro counterparts.
CertainTeed Landmark Pro: More Details
The Landmark Pro series, as an upgraded version, carries forward all the qualities of the Landmark series but adds a few distinct features. With a heavier weight, the Landmark Pro shingles offer more robust weather resistance, suitable for homes in areas with more intense climatic conditions.
The Max Def color technology sets Landmark Pro apart. This technology provides a richer blend of surface granules, resulting in more vibrant, maximum-definition colors that lend your roof a stunning, high-contrast appearance.
The extended warranty against algae growth for 15 years is another selling point for the Landmark Pro. This extra coverage ensures your roof maintains its beautiful appearance for a longer time, saving you maintenance costs in the long run.
Deciding Between the Two
In the debate of CertainTeed Landmark vs. Landmark Pro, it's crucial to remember that both are high-quality, dependable products from a reputable manufacturer. Your final decision will likely come down to your individual needs, priorities, and budget.
Landmark shingles may be your best bet if you need a high-performing, cost-effective roofing solution that doesn't compromise on aesthetic appeal. On the other hand, if you're willing to make a slightly larger investment for enhanced durability, vibrant color options, and extended warranty coverage, the Landmark Pro series could be an ideal fit.
In Conclusion
Whether you're considering a new roof or planning a roof replacement, understanding the key differences between CertainTeed shingles can significantly impact your decision. Both the CertainTeed Landmark shingles and CertainTeed Landmark Pro shingles bring the reliability and versatility of asphalt shingle technology, coupled with the aesthetics of wood shingles. These dimensional shingles provide a perfect balance of form and function, adding a touch of elegance to your home.
When it comes to weight, Landmark Pro shingles weigh more, offering a robust defense against harsh weather conditions. The heavier weight classifies them as architectural shingles, an upgrade from the standard strip shingles. While they sit a tier below the luxury class of Landmark Premium shingles, the Landmark Pro series offers an excellent compromise between affordability and high-end features.
Regardless of the choice you make, investing in CertainTeed's Landmark shingle series is a smart move for your home's longevity and aesthetic appeal. These roofing shingles provide superior protection and timeless charm, ensuring your home stands out. Ultimately, the decision between CertainTeed Landmark and Landmark Pro will come down to your specific needs and budget, guaranteeing a solid, beautiful new roof for your home.