A Guide to Placemat Sizes for Every Dining Occasion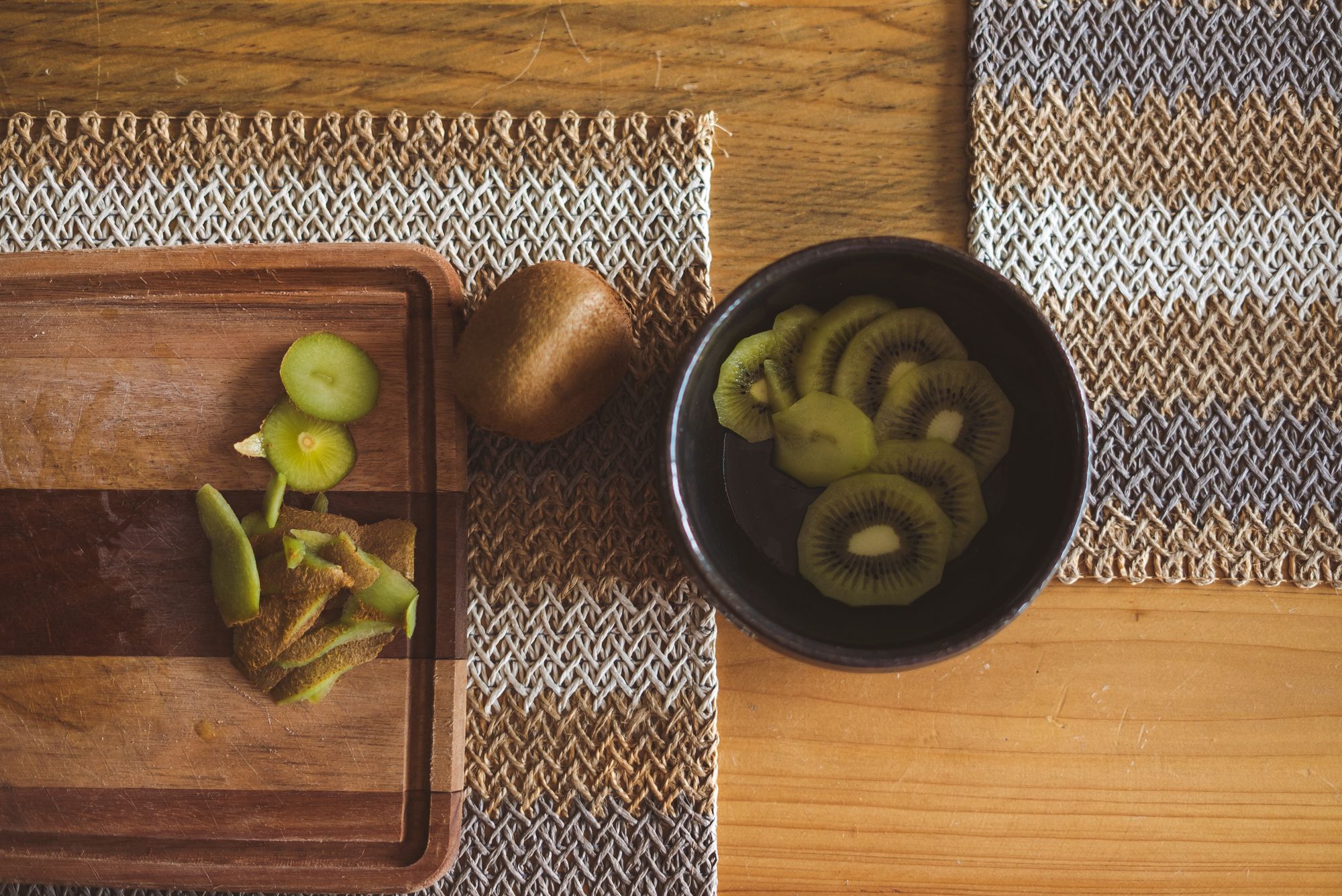 Oct 19, 2023
When it comes to dining, the presentation of your table is just as important as the food being served. Placemats not only protect your table from spills and stains, but they also add elegance and style to your dining experience.
With a variety of placemat sizes available, it can be challenging to determine the ideal size for your table setting. In this comprehensive guide, we'll explore the different placemat sizes, how to choose the perfect one, and why the right size matters for an aesthetically pleasing dining experience.
Standard Placemat Sizes
Rectangular Placemats
When shopping for placemats, you'll find that the most common sizes are rectangular in shape, measuring 12 inches by 18 inches (30.5 cm by 45.7 cm).
This size is considered the standard placemat size and is suitable for most dining tables and occasions. Standard-sized placemats provide ample space for your dinnerware, glassware, and cutlery without overcrowding the table.
Square Placemat Sizes
Square placemats typically measure 13 inches by 13 inches (33 cm by 33 cm) or 14 inches by 14 inches (35.5 cm by 35.5 cm) and are a popular choice for modern table settings.
These placemats are suitable for square or round tables and can create a cohesive look when paired with square or round dinnerware. Square placemats can also be used in conjunction with standard-sized placemats for a layered table setting.
Round Placemat Sizes
Round Placemats
Round placemats are another stylish option for table settings, with diameters ranging from 13 inches (33 cm) to 15 inches (38 cm). These placemats are ideal for round tables, but can also be used on square or rectangular tables to create visual interest.
Round placemats are perfect for informal dining, outdoor gatherings, or when you want to add a touch of whimsy to your table setting.
Oversized Placemat Sizes
Oversized placemats are larger than standard placemats and can be found in various shapes and dimensions. These placemats are perfect for large dining tables, special occasions, or when you want to create a luxurious dining experience.
Oversized placemats can measure up to 14 inches by 20 inches (35.5 cm by 50.8 cm) or larger, providing more coverage for your table and space for elaborate table settings.
Custom Placemat Sizes
If you can't find the perfect placemat size for your table or dining occasion, consider ordering custom-sized placemats. Many specialty retailers and online shops offer custom placemat sizes to accommodate unique table dimensions, shapes, and styles. Custom placemats can be made to your exact specifications, ensuring a flawless fit and presentation for your table setting.
How to Choose the Perfect Placemat Size
Selecting the right placemat size is essential for creating a harmonious and visually appealing table setting. Consider the following factors when choosing the perfect placemat size:
Table size and shape
Measure your dining room table and select placemats that provide adequate coverage without hanging over the edges. Rectangular and square placemats are better suited for rectangular tables, while round placemats work well for round tables.
Dinnerware size
Ensure that your placemats are large enough to accommodate your dinnerware (dinner plate), glassware, and cutlery without overcrowding the table. Keep in mind that larger dinnerware may require oversized or custom placemats.
Dining occasion
Choose placemat sizes based on the formality of the occasion. Standard and square placemats are suitable for everyday dining, while oversized or custom placemats can create a more elegant and sophisticated atmosphere for special events.
Tablecloth or table runner
If you're using a tablecloth or table runner, select placemat sizes that complement the overall table setting. Layering placemats over a tablecloth or runner can add depth and visual interest to your dining table.
Personal style
Consider the aesthetic and style of your dining room or table setting. Select placemat sizes that align with your design preferences, whether that's classic and traditional or modern and minimalist. Also consider if you are using fabric placemats or plastic placemats for your dinner table.
Why Placemat Size Matters
Choosing the right placemat size is crucial for a well-presented dining table. Here's why:
Aesthetics
A properly sized placemat enhances the visual appeal of your table setting, creating a harmonious and inviting dining atmosphere.
Functionality
Placemats serve as a protective barrier between your table and dinnerware, preventing spills, stains, and scratches. The right size ensures full coverage, protecting your table's surface.
Comfort
Placemats of the correct size provide ample space for your guests to eat comfortably, without their dinnerware and glassware encroaching on their neighbor's space.
Versatility
By selecting the appropriate placemat size, you can easily transition between various dining occasions and table settings, creating a cohesive and stylish presentation.
Quilted Placemats for Varied Table Shapes
Quilted placemats have become increasingly popular for their aesthetic appeal and the added protection they provide to tables. When deciding on the size placemats to choose, it's essential to consider the shape of your dining table. For a round table, circular placemats or even wedge placemats might be the best fit, seamlessly blending with the table's contours. On the other hand, for an oval table, oval placemats that match its elongated shape can enhance its visual appeal.
Rectangular and square dining tables are quite prevalent in many homes, and they typically pair best with rectangular or square mats. Small placemats are often ideal for everyday use, but for larger gatherings or dinners, you might want to opt for bigger quilted mats to accommodate larger plate sizes and additional tableware. The harmony between a rectangular placemat and a rectangular table or square mats with a square table can create a cohesive dining setting that's both elegant and functional.
Lastly, when choosing quilted placemats, it's also worth considering the design and pattern. The right design can complement your dining ambiance, making every meal special. Whether you're using them for daily dining or festive occasions, ensuring that the size and shape align with your table can make all the difference in setting the right mood.
Conclusion
Placemat size plays a vital role in creating the perfect table setting for any dining occasion. Understanding the various placemat sizes available and how to choose the right one for your table will ensure a visually appealing, functional, and comfortable dining experience.
With this guide, you'll be well-equipped to select the perfect placemat size, whether it's for everyday dining or an elegant special event. So go ahead and elevate your dining experience with the ideal placemat size for your table.