Are Rental Properties a Good Investment?
Feb 8, 2022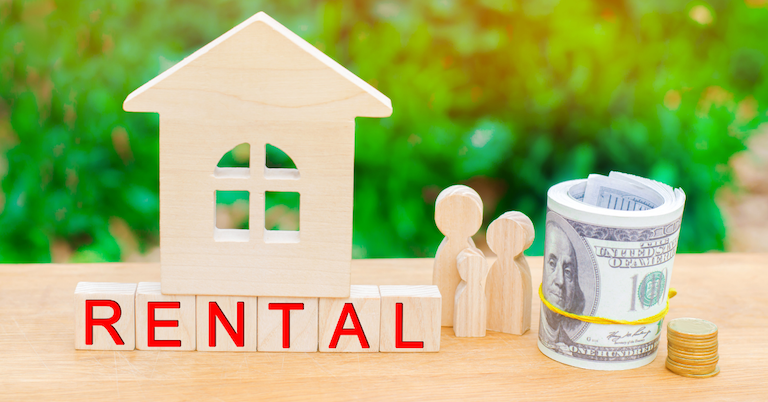 Rental properties have been, for a long time, a passive way of generating income. Real estate investment has produced some of the wealthiest individuals worldwide and continues to do so. But, before you join the people who're already earning big in the real estate market, you need to understand the basics that come with owning a rental property.
Like any other business, real estate is complicated and requires proper planning. You need to understand how to find a rental property, buy a rental property and find the right tenants. But before you go through all the trouble, is it worth it? Are rental properties a good investment?
Benefits of Investing in Rental Property
There are several reasons to invest in rental property. While property investing certainly has its ups and downs, the benefits it provides often outweigh the potential drawbacks.
Good Cash Flow
Investing in rental properties provides a good cash flow since money will keep flowing into your account every month. You'll be pumping money into your bank account without waking up each morning to go into work.
Rental properties generate recurring income meaning you won't have to put out too much effort to maintain it. It can be an excellent way to ensure financial security before you retire, or just have extra money in the bank. This is especially true if you plan to buy an apartment building as a rental investment. The more tenants, the more bigger the cash flow.

Tax Benefits
If you own a rental property, you have a strong chance to enjoy tax benefits depending on your state. Property investors pay little to no taxes for owning a rental property. You may not even get taxed on what you earn from the rental money. This also comes with deductions including mortgage interest, insurance, physical wear and tear, and property maintenance. With the cost of living rising every single day, these tax benefits can come in handy.
Value Appreciation
The value of real estate properties appreciates with time. This means as the price of the property goes up over time, you will earn more and will be able to pay your mortgage quickly. You also have the option to sell your property at a reasonable amount when the time is right. While it still experiences its ups and downs, real estate investment has always shown an upward trajectory for a long time.
You're In Charge
Investing in a rental property puts you in charge of pretty much everything.  You'll choose the kind of property you want, the tenants you work with, and how you manage your investment. You can come up with rental offices depending on the location, residential houses, or short-term vacation stays.
Investing in rental properties is not like investing in stock where someone else will manage your property. Your rental properties are your responsibility. You are the only one who can decide who manages them.
What You Should Know Before Investing in Rental Properties
While owning rentals come with significant financial freedom and other benefits, you can't go in with your eyes closed. Here are a few basics to know on how to buy a rental property.
Can You Manage a Property?
Before you buy your first rental property, ask yourself whether you can properly manage such business. Being a landlord is not easy considering that you'll likely have to deal with some stubborn tenants. Rental property management can be cumbersome and time-consuming, especially if you have another job. Luckily, you don't have to worry because you can always hire a property management company to do the work. Still, make sure you understand how things work before putting money into the investment.
Know Your Location
How much you're going to earn from your rental property depends on where it is located. There are places where rentals are cheap and places where tenants pay more. You don't want to invest in an area that's declining in value. A good rule of thumb is to pick an up-and -coming locale that's experiencing population growth.
When looking at locations, be sure you look out for market trends. A simple Google search such as "rent price trends in Fort Worth, Texas"  will allow you to see what rental prices tend to look liek in the area. Compare different locations to see where the prices are the most propfitable.
You can also research the best neighborhoods to live in and invest there. It's also a good idea to look for places with low property taxes, plenty of amenities, and several decent schools. Also, ensure your property is located in areas close to public transportation access, a good job market, and neighborhoods with low crime rates.
No Fixer-Uppers
Many first-time rental property investors make the common mistake of buying a fixer-upper. As a first-time property investor, try and stay away from properties that need a lot of extra TLC. You might get a good deal, but you'll end up spending a lot of money on the repairs.
If you're knowledgeable about property repairs or don't mind spending the extra time and money, go ahead and purchase the fixer upper. Keep in mind that purchasing a property in good condition is a much better decision than one that still needs fixing. Make the process easier for yourself and go for the property that needs the least amount of repairs possible.
Get Your Financing
If you're not buying your rental property on a cash offer, you'll need to factor in your financing needs.  You can get your investment financing from a bank or a local lender. Check with your potential lenders to understand what you qualify for and the programs they have.
If you're acquiring a loan to invest in properties, you'll have to go through stringent approval requirements. That percentage you put down for your traditional residential home will not work for your rental property. Mostly, you'll need at least a 20% down payment because there is no mortgage insurance for rental properties. Be sure that your bank will still be able to get your financing for the down payment.
Watch Out for High-Interest Rates
Just because there's a lender ready to give you the financing help you need doesn't mean that's what you should go for. Some lenders charge an outrageous interest rate, making it difficult for you to break even with your rental property.
The interest rate on an investment property is higher than that of a traditional mortgage. That being said, it is important to shop around for reasonable interest rates that won't eat up the profit you'd get from your property. Don't forget other home-buying expenditures such as property closing costs, real estate agent fees, mortgage fees, and more.
Get Landlord Insurance
Like any business, being a landlord also comes with some risks. To protect your rental property from such risks, you will need to get landlord insurance. This type of insurance is different from homeowners insurance. It covers property damage, liability protection, and lost rental income. If a tenant gets injured during property maintenance, the insurance will have your back, and you'll avoid losses.
Manage Efficiently
The hard part of buying the property is managing it as a landlord. Property management can make or break the success of your rental. If you don't manage your property well, you might end up having to sell it early or, even worse, losing it and becoming bankrupt.
To make things easier, investors can decide to use the services of a professional manager and pay them 10% of the rental income. Even so, this doesn't mean you can't not manage your business as that is still a responsibility of the investor. You must still ensure that your investment runs smoothly and brings in profit.
Bottom Line
Rental property is a worthwhile investment if you understand the basics. You must know that it will take time for you to start earning a steady profit and the achieve financial security you desire. But, if you do everything right, you might even leave your day job and start earning passive income by managing your property alone.
If you're new to this kind of investment, make sure you work with an experienced real estate agent and get a good property management company to help make sure things run smoothly.
So, are you ready to buy your first rental property? Let SimpleShowing help you out! Our team of experienced agents will help you save on your invstment through our buyer refund incentive, as well as ensure you choose the right property for investing success. Contact us today to get started.
Get in touch. Send us a message now.