Are Turnkey Properties a Good Investment?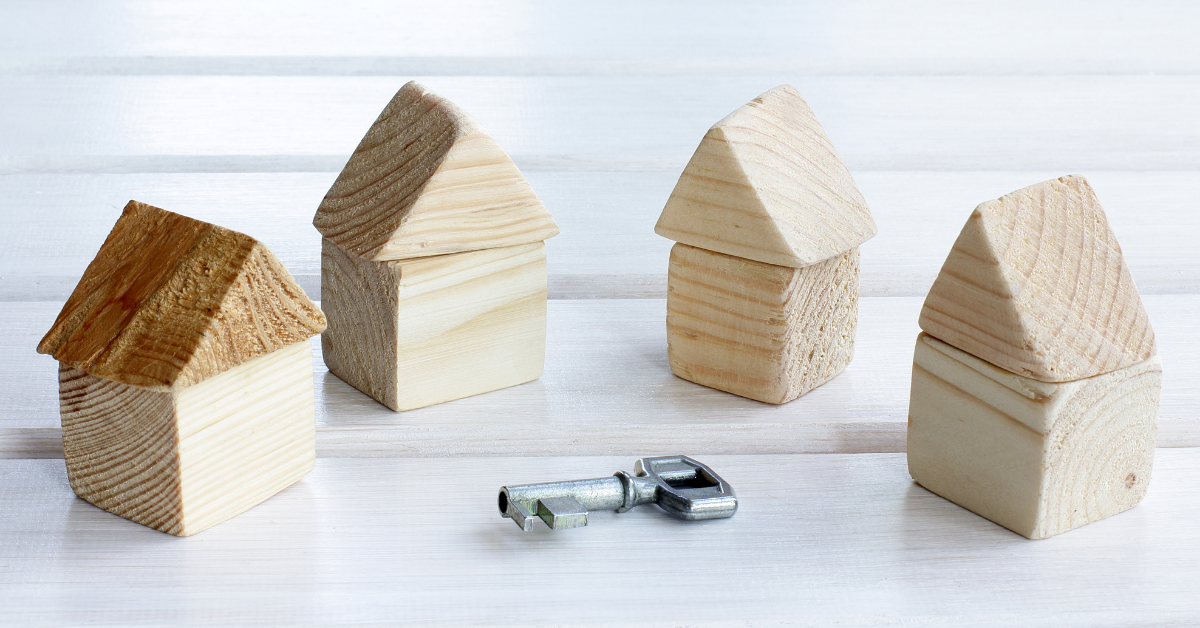 Jul 30, 2021
Gone are the days when a house could be bought in cash, the mortgage paid off within five years, and the a home double or even triple in value over the next ten years and beyond. Today, many real estate brokers, mortgage lenders, and others in the real estate business are stuck with properties that they cannot sell, rent, or hold. There is a lot of talk about turnkey properties and how easy it is to become financially "rich" by buying them because they are cheap.
Buyers hear stories about people who have turned hundreds of thousands of properties and achieved nothing but success. But is that still the case? To a certain extent, yes! There are still turnkey properties for sale all over the country. More than you will ever even know to exist or could afford to purchase.
But are turnkey properties a good investment? What exactly is a turn-key property? Read this article to get all the answers you need about this type of investment.
What are Turnkey Properties?
A turnkey property (or "fully-staffed" or "furnished real estate investment") is simply any home that has been renovated and stocked with everything you would need for it to be a complete, livable rental building. The renovation can happen before the house is purchased (if you can make improvements to the property, then sell it once everything is finished). Or all of the work can be done after purchase by a professional renovation company (which you can hire and supervise).
The concept behind turnkey properties is that they already have been completely transformed into viable houses, apartments, or condos before the owner can settle in. You, as the investor, will be able to move right in and start renting your property out immediately. You won't have to worry about any repairs or upgrades you might not be qualified to handle.
Benefits of Turnkey
If you're investing in turnkey properties, here are some benefits to expect.
Turnkey Properties Offer Convenience
One of the most significant advantages of turnkey investment properties is that they have been completely reconstructed into livable homes or apartments. As long as you're buying a property in an area within your target market, everything should come together quickly and easily. Less time is spent on repairs and renovations, which can be frustrating, especially if you're a novice in this field.
Turnkey Properties are More Affordable than Building from Scratch
Due to the convenience of buying a turnkey property, they are almost always cheaper than building your own house. Additionally, you can get bank loans for turnkey investment properties just as quickly as if it were your private residence.
As an investor, you should always aim at maximizing your return on investment. Buying a turnkey property is one way to do it.
You Can Build Your Portfolio Quickly and Easily
Turnkey properties are easier to acquire than personal residences or commercial real estate premises. They usually have lower down payments, better loan terms, and often, buyers can get bank financing for them. With this kind of assistance from banks, you can build your portfolio quickly and easily.
If you are a newcomer to real estate investing, there is no easier way for you to get started than with turnkey properties. You will be able to learn the ropes as you go along without much risk of loss. Additionally, many turn-key real estate sellers can offer you long-term management contracts. Even if you have no experience in real estate wholesaling or any property investment, this can be an excellent way to start your portfolio.
No Hassle and Expense of Renovations
A turnkey property is in ready-to-move condition. You can live there right away! The most expensive part of acquiring a property is the building and renovation process. Often, investors have to do the renovations themselves when buying a fixer upper. In addition, a lot of renovation projects can take up tons of your time because you're on-site overseeing them. Turnkey properties, however, leave out this tedious and stressful part of property investment. The renovations are typically done before the purchase meaning you can move right in with no renovation stress.
Drawbacks of Turnkey Properties
Like any other business, turnkey properties come with its cons that you must understand before investing.
You Could Get Lower Quality Tenants
Some investors have this misguided notion that they'll surely get high-quality tenants going for a turnkey property. But in truth, good tenants do not come with the property. The homeowner is the one who will be choosing them. The landlord might decide to give it out to their family members or friends or people with no credit score.
Some sellers don't bother carrying out tenant screening, investigating a tenant's background and credit history. If you're lucky, they'll be honest about it and tell you everything upfront. But if not, you might get tenants who are not the most reliable in terms of maintaining the property or paying rent.
Mediocre Returns
You might not be able to get some equity or appreciation on a turnkey property. No one can guarantee you how much the property will grow in value or whether the property's value will decrease. If it's a turnkey home, chances are that it won't be able to match or beat market rate trends.
Your returns might also get compounded by poor-quality tenants. If the choice of tenant is left to the landlord, there's always a chance that they'll give it to people who they think will pay the rent on time. However, even if the tenants pay, the property can decrease in value if the tenants or landlord do not maintain it.
Lack of Control
For a landlord renting out their property, they'll have complete control over the environment that their tenant lives in. But when you lease turnkey houses, you don't have that freedom. Your tenant will be living in your property, but you won't have much of a say when it comes to the things they do within. You're not able to deal with any issues that may arise from their side. You won't evict them if they don't pay up or actively cause trouble for other tenants.
No Due Diligence
Most turnkey properties are long-distance investments. You won't have a chance to inspect the property before investing in it. You'll only be able to see the property after they've been sold to you. But then again, even if you do make an effort to visit the place beforehand, you may not know how bad the area surrounding your investment really is.
Bottom Line: Should You Invest in a Turnkey Property?
Turnkey properties can make your life a lot easier, but you need to consider many factors before proceeding. Ensure that you can evict tenants if they don't pay the rent since it's one of the biggest risks you face as an investor. Check out some deals in person instead of relying on pictures and descriptions provided by sellers and agents.
If you've made up your mind that this is the line of real estate investment you want to follow, SimpleShowing can help. Let's help you find the best turnkey properties and get the best returns on your investment.