5 Benefits of Hiring Packing and Moving Service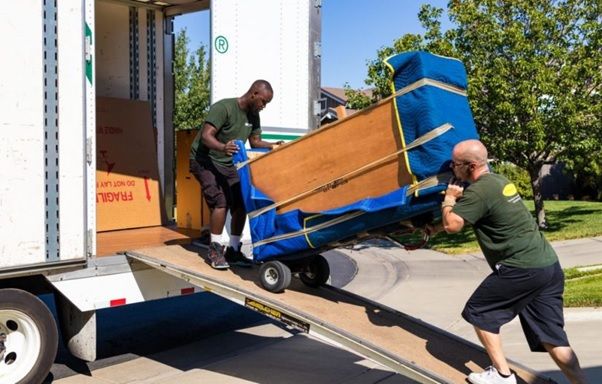 Nov 15, 2022
Are you planning to move to a new home? Moving from one home to another comes with making several decisions. The most significant consideration is whether to hire a reputable packing and moving company in your locality or not.
And for the record, hiring a full-service moving company comes with many benefits. Moving can be pretty demanding. It is even more daunting if you will be moving to a city several miles away or from one estate to another. Professional movers will ensure that nothing goes wrong.
These are some of the benefits of hiring a packing and moving company;
1. Enjoy Peace of Mind
Peace of mind and moving houses in a single sentence sounds like a big joke, mainly if this is not your first time relocating. But this is because you handled nearly everything yourself. Trusting a professional packing and moving company saves you from the nightmares and risks associated with this stressful task - particularly if you're moving long distance.
If you're escaping the high taxes and cost of living in California, check out this company for professional packing services.
Your worries will begin and end with finding a reliable moving company in your locality. Once contracted, rest assured that they will handle all the remaining details. Packers and movers will successfully manage the planning and packing. They will also move your belongings to your new abode without full-time involvement. Also, they will assess your new home beforehand to see if your furniture and other items will fit in perfectly.
This process is very tasking without a moving company on board. You will probably need some time off at work or forgo some of your daily schedules to make things happen. Moreover, you should be able to handle the stress that comes with finding packing boxes and choosing the right truck to carry everything at once.
2. Avoid Damages and Injuries
Full-service moving companies have incredible packing skills. They pack more frequently than you can ever do. Of course, that is what they do for a living. So, expect them to plan and execute your packing with utmost care. Of course, the packing stage is crucial and can lead to damage to property or injuries.
Heavy furniture and boxes full of items are not easy to move. However, a packing and moving company will reliably detach your furniture and carry them without incident. You can also rest assured that all fragile items will safely get to your new home. They know where to find the best packing and wrapping supplies.
Again, lifting heavy boxes and furniture could cause injuries, mainly if this is not something you often do. You do not want to nurse painful wounds when you move into your new home. Movers will properly carry all your belonging and shield you from injuries. And when there is damage or injury, moving companies have insurance covers for such eventualities.
3. Save Time and Energy
Ideally, planning and executing relocation takes weeks or months. Handling everything in a rush can be stressful and lead to injuries and property damage. Settling into your new home or environment will be more prolonged and strenuous.
Planning and packing will take up a ton of your time. And you do not want this to affect your daily business or job routine. Movers can do it faster because they are pros in the field. You can concentrate on transferring your phone, TV, and internet services instead of sinking time on packing.
Many moving companies will save you even more time by providing online estimates and scheduling. Companies such as Muval, which is more of a high end packing service even do this for overseas moves. This way you won't get bogged down calling for estimates.
4. Security Against Unexpected Trouble
Moving households comes with a lot of unexpected challenges. And if this will be your first time doing this, you should expect a fair share of challenges. You can save yourself from expected and unexpected problems by trusting a moving company to take care of things.
The following are some of the challenges you may encounter;
A truck that is too small to ferry your belongings in a single trip
Damaged property from poor handling, packing, or truck movements
The vehicle can develop mechanical problems along the way
Lack of storage space for your belonging
Poor weather resulting in the inability to continue your journey
Interestingly, moving companies have solutions to all these and many other problems. They will ensure that they transport everything safely despite any challenges.
5. You Could Save Money in The End
We live in tough economic times, and we all want to save money—you are no exception. Most people think that hiring a full-service moving company comes at hefty costs. However, this is not always the case. Hiring a professional company could save you money in the following ways:
You don't need to employ extra pair of hands for your packing or pay to rent a truck, in most cases
Your goods have insurance against damage
You will not spend extra cash on moving supplies such as packing boxes, markers, and tapes.
Conclusion
Hiring a moving company comes with several benefits. But not all moving companies have positive reviews and depth of experience. Research and due diligence is necessary when choosing the best moving company for the job. Make sure to evaluate the services offered, the hourly rate and an additional fees related to gas surcharges or mileage.