Guide to Moving into Your First Apartment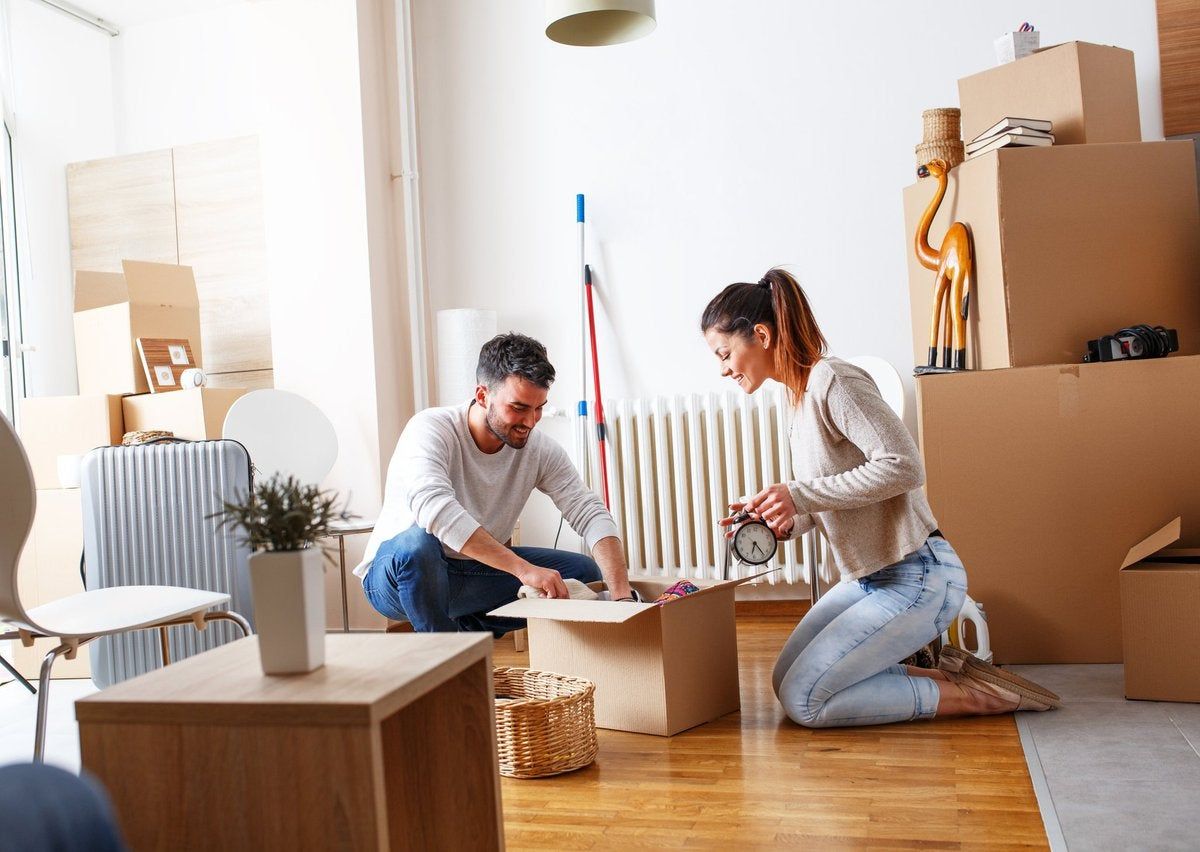 Aug 2, 2022
The process of moving into an apartment for the first time is always amazing, but it can be stress-inducing and exhausting at the same time. It's crucial to get off to a good beginning, considering that the apartment is the primary place where memories are usually created.
We insist on helping you create a relaxing living environment. This begins with the relocation process. We want your first apartment to seem like an extension of your home. Here are some tips to help make moving into your first apartment efficient.
Plan Your Move in Detail
While it may appear to be an easy piece of advice but planning is the single most critical component in getting a successful moving day. There are many steps you can take when you move into a new residence.
1) Plan for your finances: Moving can be expensive. You can avoid any stress on your finances when moving by taking the time to plan ahead. You should make an inventory of all the items you need for your new home, such as furniture, cleaning equipment, pantry goods as well as bedding, and other items. You will be a lot more relaxed when you have the list of things you'll need.
2) Create a list to keep track of everything: A comprehensive list of all the things you'll need for your home will help ensure that you don't forget anything. The list should include everything you require from kitchenware to curtains. This will allow you to keep track of your priorities, you won't have to worry about leaving anything behind, and you'll be able to enjoy the peace of mind that comes with knowing you've got everything you require.
4) You should have plenty of packing supplies: You don't want your most valuable belongings to break into tiny pieces on moving day. Making sure that you have all of the packing supplies you need at hand will have a significant impact on protecting your belongings while in transit. You will need to have top-quality tape, packaging that is specially designed, bubble wrap, and specialized packaging to ensure the safe transportation of your belongings to your new apartment.
Additionally, when you move to a new home, you may be surprised to find that there's no storage space. If you find that you need more space for all of your belongings, consider renting a storage container before the big event.
Things to Consider for Your Move
This section will give you key points to remember and useful tips to help make the process of moving into your first apartment simple and easy.
Consider renting a moving truck
As this is your first move, you'll  likely have to complete the move on your own. If you are planning for your move, it is important to rent out a moving truck. If you want to get the best value for your buck, look through our options to find the best rental truck companies in your area. If you don't have many belongings,  search for a moving company that permits the use of their vehicles on an hourly basis.
If you need extra hands on deck, hire a reputable packing and moving company that can help you to pack up, load the truck, transport your belongings, and unpack. Professional movers are especially helpful if you have larger items that may be too difficult to move yourself.
Moving tools and packing boxes
You can get boxes from nearby shops to pack smaller items for your first apartment including clothes, toys, or plastics. Make sure you still have the original packaging for the electrical appliances you have.
Protect your furniture and any other heavy objects using moving blankets, strong tape, packaging tape, and packing wrap. These items for moving must be readily available. For convenience, you could easily buy a set of boxes and have them delivered to you.
Be careful when loading and unloading
When you are moving into a new residence, loading and unloading is one of the least enjoyable tasks. Luckily, having people to help you makes this process go by a lot faster. If you have friends, family or roommates, you can ask them for assistance with organizing your possessions. Use the labeling codes when placing boxes in the proper places in your house.
Public assistance for moving
You are able to hire an HRA moving company in NYC to help you with your first time moving and save your money.
Make a Comfortable Living Space in your Apartment After Moving In
Some people may find it difficult to adjust to living independently. Find easy ways to make you feel more relaxed and comfortable in your new location. Below are several tips about what you should do once you've moved into a new apartment:
1) Introduce yourself to your neighbors: A sense of belonging is only possible in the context of a larger group. The best method to achieve this is to get familiar with the people who live in the area around you. You'll have a greater sense of security within your apartment when you know the people who live within the building.
2) Do some apartment decorating: There are numerous ways of decorating your home while adhering to the standards set by your landlord or management company. Putting in the effort to furnish your home is a fantastic option to incorporate your personal design and accelerate the process of getting used to living in it. When it comes to decorating your home, there are many options to pick from. A few of them include incorporating carpets as well as plants and comfortable pillows.
3) Learn about the area: A good approach to make the moving process easier is to get acquainted with the area. The more aware you are of what you can do in the immediate vicinity, the more comfortable you will feel in your new place, and the more you'll be able to make the most of your time there. Try visiting some of the local businesses or taking a walk through the new area.
It shouldn't be a hassle to find your first apartment. Hopefully, these suggestions can help you settle into your new residence quickly and comfortably.