Best Apps for Selling Stuff in 2023: Unleash Your Inner Entrepreneur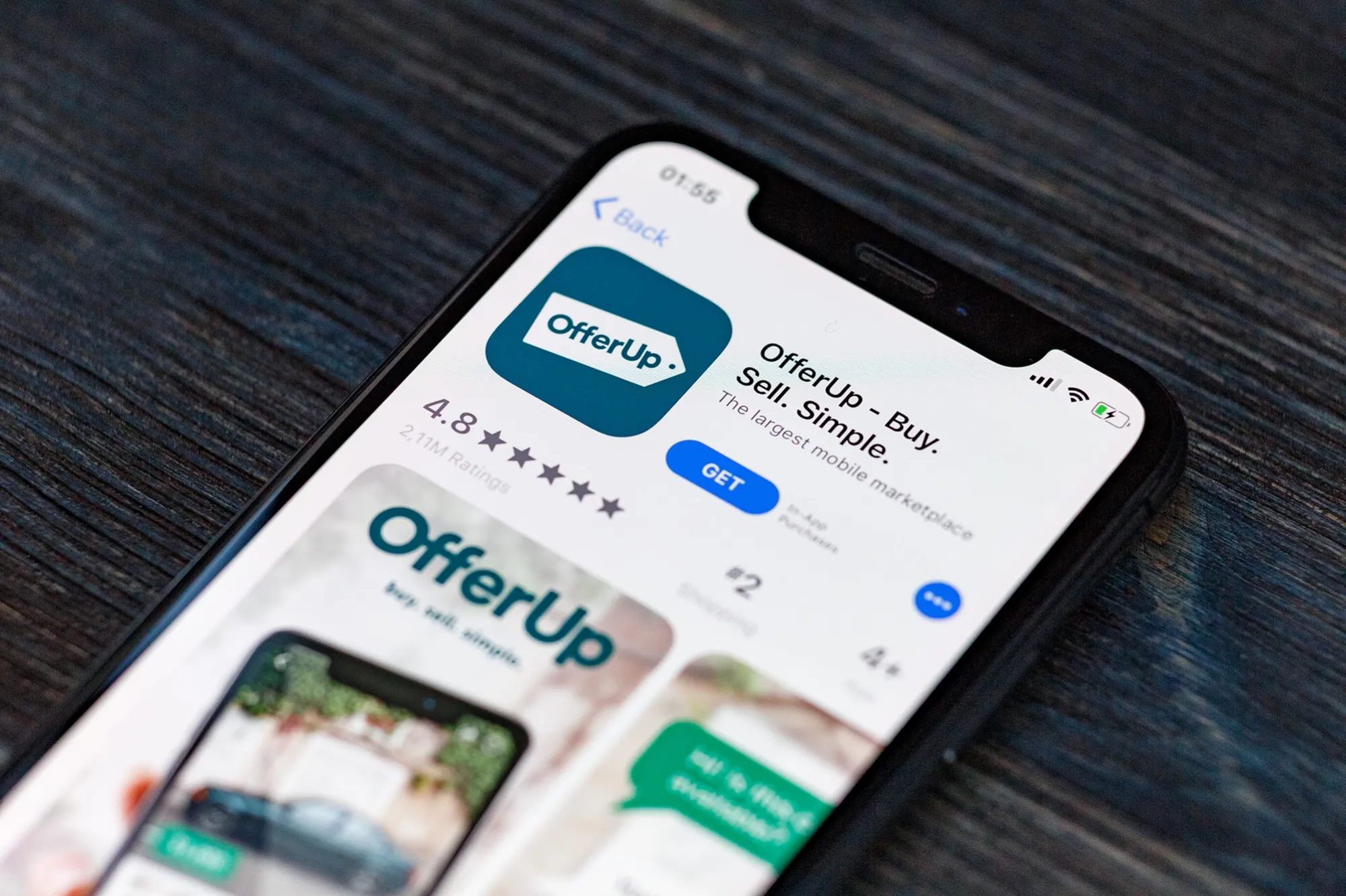 Apr 28, 2023
Discover the top 8 apps to sell stuff online in 2023, making it easier than ever to monetize your unused items or kickstart your side hustle.
Best Apps to Sell Stuff Online
It's never been easier to make money online and unlock a secondary form of income. Whether you want to make $100 per month or $5,000 per month, anything is possible if you can find your sweet spot.
1. Poshmark: The Fashionista's Paradise
Poshmark is a dedicated marketplace for fashion lovers looking to sell clothes and their pre-loved clothing, shoes, and accessories. With its social media-like interface, Poshmark allows users to create a stylish virtual closet and connect with local buyers who share their fashion sense. Sellers can take advantage of Poshmark's easy shipping process, free shipping label, and in-app support, making it an ideal choice for decluttering your wardrobe and earning some extra cash.
2. Mercari: The User-Friendly Option
Mercari is a general marketplace app that is known for its simplicity and user-friendly experience among other selling apps. It allows users to sell a wide range of items, from clothing to electronics, without any listing and selling fees. Mercari's straightforward selling process, combined with its in-app chat feature, makes it a popular choice for first-time sellers and seasoned entrepreneurs alike. The app offers a prepaid shipping label, and payment is deposited into your bank account once your items sell.
3. Facebook Marketplace: The Social Selling Platform
Facebook Marketplace capitalizes on the immense user base of the social media giant, making it easy for sellers to reach potential local buyers within their community. With no selling fees and a simple selling process, it's a convenient option for users who want to sell items quickly and connect with buyers in their area. The listing process involves uploading a few photos and setting a selling price for your unwanted items.
4. OfferUp: The Local Buy and Sell App
OfferUp is a mobile app designed for buying and selling items within your local community, making it an excellent choice for those looking to sell stuff locally. With its location-based listings and easy-to-use interface, OfferUp makes it simple to sell items without the hassle of shipping. The app also includes a secure messaging system and user ratings, ensuring a safe and trustworthy selling experience.
5. Etsy: The Creative Entrepreneur's Dream
Etsy is the go-to platform for selling handmade and vintage items, as well as unique products. The app caters to a community of creative entrepreneurs and buyers looking for one-of-a-kind items. With its easy listing process and supportive seller community, Etsy is a fantastic option for artists and crafters looking to monetize their passions. The platform charges a payment processing fee and a small commission on each sale.
6. eBay: The All-Around Selling Giant
As a pioneer in the online selling industry, eBay remains one of the best selling apps for selling items in 2023. With its extensive user base, eBay offers a broad online marketplace for selling anything from vintage collectibles to the latest electronics. Its user-friendly interface and robust seller tools make it easy to create listings with a few photos, manage sales, and track your progress. eBay provides a prepaid shipping label for your convenience, and payment is processed through direct deposit once your item sells.
7. Depop: The Streetwear and Vintage Marketplace
Depop has gained popularity in recent years as a platform for selling vintage clothing, streetwear, and unique fashion finds. Its app features a visually appealing, Instagram-like interface, making it easy for users to showcase their style and connect with like-minded buyers. Depop's strong focus on sustainability and supporting independent sellers makes it a great app for eco-conscious fashion enthusiasts looking to buy or sell pre-loved items. Shipping costs are either covered by the seller or the buyer
8. Fiverr: The Marketplace for Selling Services
While Fiverr isn't a platform for selling physical "stuff," it's worth mentioning as an excellent marketplace for selling services. Fiverr caters to freelancers and entrepreneurs looking to offer their skills, ranging from graphic design and copywriting to programming and marketing. The easy-to-use interface allows users to create gig listings showcasing their talents, making it simple for clients to find and hire them. If you have a skill or service you'd like to monetize, Fiverr is a fantastic platform to consider.
Conclusion: Choosing the Right App to Sell Your Stuff Online
When it comes to selling items online, there are numerous apps to choose from, each catering to different needs and niches. Consider your specific goals, the type of items you're selling, and your preferred selling experience when selecting the best app for your needs. Whether you're a fashion-forward individual, a creative entrepreneur, or someone looking to escape the rat race, there's an app out there for you. Embrace the digital age and start monetizing your items with the best apps to sell stuff online.