Best Cities to Live in South Florida in 2023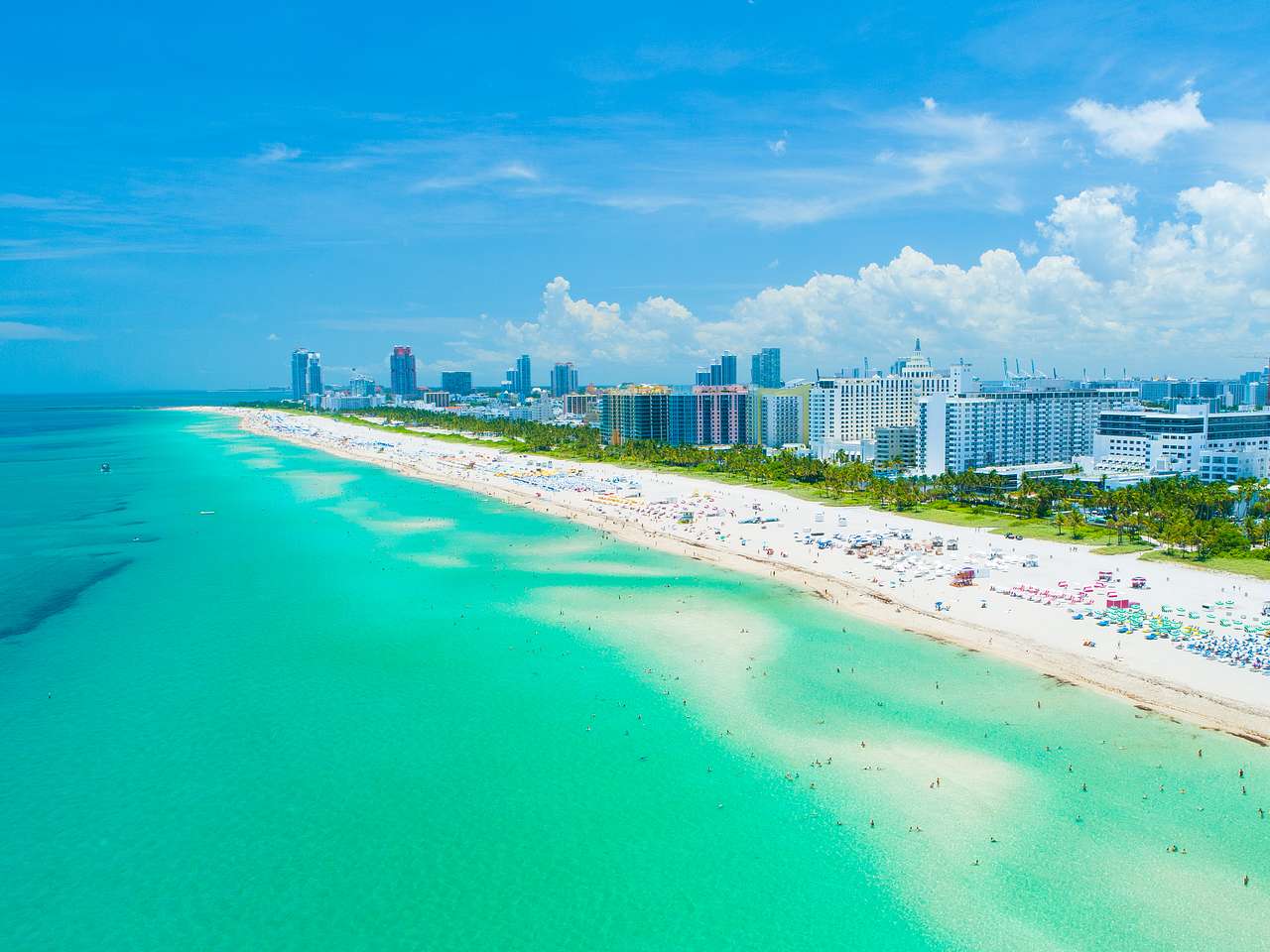 Aug 1, 2023
Are you captivated by the idea of living in the Sunshine State? Has the idea of basking under the warm Florida sun, surrounded by lush palm trees, and enjoying sandy beaches begun to enchant you? If so, this guide is here to help you navigate the best cities to live in South Florida.
Each of these cities has unique characteristics that make them attractive places to live.
Florida's abundant natural beauty, coupled with its vibrant cityscapes, makes it a popular destination for all. However, moving can be a hassle without professional help. This is where reliable intrastate moving companies come into play. Their assistance can help ensure a smooth transition as you relocate to one of the best cities to live in Florida. The following list will provide you with valuable insights, enabling you to make an informed decision about what are the most affordable places to live in Florida.
What Makes a City Ideal?
Before we delve into the details, it's important to understand what parameters contribute towards making a city ideal. Are you seeking a city that boasts a low cost of living? Perhaps a higher quality of life is more appealing? Or maybe, like many of us, you're seeking a harmonious blend of both? An ideal city perfectly balances affordability with plentiful job opportunities, safety, and overall quality of life.
Naples
Overview
Naples, perched on the Gulf of Mexico in Southwest Florida, is synonymous with luxury. Known for its world-class shopping and dining scene, challenging golf courses, and miles of stunning beaches, Naples provides a safe, welcoming environment for its residents.
Cost of Living
It's important to note that Naples isn't the cheapest city in Florida. The cost of living here leans towards the higher end, but rest assured, you'll see the value in every dollar spent. You are paying for an elevated lifestyle, after all.
Quality of Life
Living in Naples means having access to top-tier healthcare, a thriving cultural scene, and a plethora of recreational activities. Furthermore, Naples regularly ranks as one of the best places for job growth and retirement in the United States, making it an enticing place to reside.
Sarasota
Overview
Sarasota is a vibrant city nestled on the southwestern coast. Its pristine beaches and dynamic arts scene deliver a high quality of life, making it a favored destination for both retirees and families.
Cost of Living
Although the cost of living is slightly higher than the national average, Florida's lack of state income tax makes it easier to balance your budget. The benefits offered by Sarasota definitely add value to every penny spent.
Quality of Life
Sarasota is a playground for residents and visitors alike, boasting a plethora of cultural activities, boundless outdoor adventures, and some of the top-ranked school districts in the state. It's a city that's hard to beat when it comes to offering a rich, fulfilling lifestyle.
Melbourne
Overview
Located near the Indian River Lagoon, Melbourne offers a quiet, relaxed lifestyle. If you're a water sports enthusiast, Melbourne is your haven. But that's not all - Melbourne's charm lies in its tranquil neighborhoods, nature preserves, and performing arts centers.
Cost of Living
Melbourne is one of the more affordable cities in Florida, making it an excellent choice for both families and retirees looking to stretch their dollars further.
Quality of Life
Great schools, quiet neighborhoods, a strong sense of community, and a myriad of outdoor activities - Melbourne delivers a quality of life that's hard to match. Its balance of urban amenities and natural beauty makes it a coveted place to call home.
Coral Gables
Overview
Coral Gables, fondly known as 'The City Beautiful', lives up to its name with its Mediterranean-style architecture, leafy streets, and vibrant cultural scene. The city is bustling with activity and hosts a thriving job market.
Cost of Living
Coral Gables leans towards the pricier side, but the high earning potential, prosperous economy, and wealth of opportunities it offers certainly balance the scales.
Quality of Life
Residents of Coral Gables get to enjoy a vibrant nightlife, diverse dining options, top-rated schools, and a strong sense of community. Plus, it's home to the University of Miami, which brings a youthful energy to the city.
Palm Beach
Overview
If a luxurious, tranquil life is what you seek, then Palm Beach is the city for you. Known for its pristine sandy beaches, historic landmarks, and upscale shopping, it's a city that demands a slower, more refined pace of life.
Cost of Living
Palm Beach is one of the pricier cities in Florida, but residents agree that the lifestyle it offers is truly unbeatable.
Quality of Life
Offering a comfortable and serene lifestyle, Palm Beach hosts a variety of activities for both residents and tourists. Whether you're a fan of outdoor adventures, an arts enthusiast, or someone who appreciates a good shopping spree, Palm Beach will not disappoint.
Cost of Living in Florida Cities
One of the key factors to consider when selecting the best cities to live in Florida is the cost of living. Understanding this crucial aspect can greatly aid in your decision-making process.
A city's cost of living isn't just about the price tag on housing—it encompasses various other components, such as food and grocery expenses, healthcare costs, utilities, and transportation, among others.
In general, Florida offers a reasonable cost of living compared to many other states. However, the cost can significantly vary when you start comparing city to city. Cities like Naples and Palm Beach are known for their luxurious lifestyle, and as a result, they have a higher cost of living.
On the other hand, cities like Melbourne offer a more affordable lifestyle, making them some of the best cities to live in Florida for those who are budget-conscious. Regardless of your budget, rest assured that you can find one of the best cities to live in Florida that suits your lifestyle and financial needs.