Best Elementary Schools in Georgia
Oct 8, 2022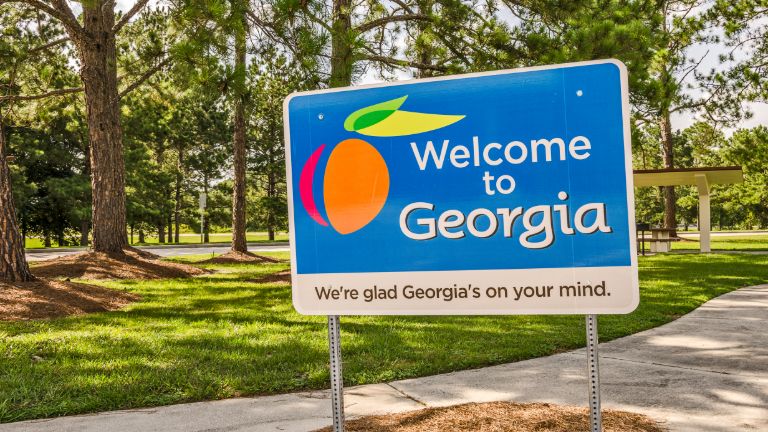 Georgia has been on of the fastest growing states for more than a decade. The area's growing economy, thriving industries, nearby attractions, and cultural diversity make its cities some of the best places to live in Georgia. This is especially true for families with young children.

Whether attending public or private schools - elementary grades represent a critical stage in formal education. That's why it is important to start your students off on the right foot. The Atlanta area alone is home to more than 250 elementary schools, with Fulton County being the largest - with more than 60. Whether you're looking for schools in Atlanta metro, middle Georgia, the coast, Savannah or the North Georgia mountains, there are tons a fantastic schools in the state. To help you set a strong academic foundation for your children, here are a few of the top elementary schools in the state of Georgia.

Big Creek Elementary School
As the district's oldest elementary school still in operation, Big Creek Elementary was built in 1939. The original school building had no electricity. Each room was heated by a coal heater and drinking water came from a well in the school yard. Since its opening, Big Creek has had nine renovations and additions. The school is named after Big Creek, a stream in Forsyth and Fulton counties, which is a portion of Vickery Creek that was named after the Civil War.
The student population of Big Creek Elementary School is 612 and the school serves PK-5. At Big Creek Elementary School, 95% of students scored at or above the proficient level for math, and 88% scored at or above that level for reading.
Heards Ferry Elementary
Heards Ferry is an International Baccalaureate school focused on developing self-motivated, globally minded thinkers through inquiry and reflection. Not only does the school take great pride in producing high-achieving students, but also students who are well-rounded and engaged. In order to do this, the school has implemented innovative practices, technology resources, hands on learning, and inquiry based lessons.

In addition to academics, student Eagles also have access to Magnet programs, as well as a Career, Technical, and Agriculture Education (CTAE). Heards Ferry placed in the top 5% of all schools in Georgia for overall test scores. The school is located in a desirable area of Sandy Springs and feeds Ridgeview Middle School, and Riverwood High School.
Lake Windward Elementary
Located in Alpharetta, about 25 miles north of Atlanta, Lake Windward Elementary was recently ranked the #1 public elementary school in Fulton County. As a 2020 National Blue Ribbon School of Excellence, Lake Windward is dedicated to nurturing students through diverse and engaging experiences within a safe and collaborative learning community.

According to state test scores, 89% of students are proficient in math and 81% in reading. Students' academic growth is higher than 95% of schools in the state and higher than the district. This is likely due to the schools 12:1 student-teacher ratio and hands-on learning environment. Lake Windward Elementary parents love the school's TAG (Talented and Gifted) program, its inclusive special needs program, and the enriching after school clubs and activities that are offered.
Malcom Bridge Elementary School
Malcom Bridge is located Oconee County, less than 30 minutes from Athens, GA. The school's setting is rural but near many amenities. The student population of Malcom Bridge Elementary School is 423 and the school serves K-5. At Malcom Bridge Elementary School, 80% of students scored at or above the proficient level for math, and 73% scored at or above that level for reading.The school's minority student enrollment is 26%. The student-teacher ratio is 13:1, which is better than that of the district.
Vickery Creek Elementary School
Vickery Creek is located in Cumming, GA and is named after a Cherokee woman named Sharlot Vickery that lived in present-day Roswell, GA and owned much of the land around the creek. Vickery Creek has created an environment that cherishes each child and helps each student grow as a leader academically and socially. The administration knows nearly each child by name, the teachers and staff nourish their students.
Vickery is located near popular neighborhoods like the Polo Country Club community, which is less than a mile away and walkable for students.

St. Simons Elementary School
St. Simons Island is located Glynn County, GA in southeast Georgia on the coast of the Atlantic and near the South Carolina border. The school has been a familiar landmark along the coast of Georgia for nearly 75 years. The red brick schoolhouse was built in 1944 during World War II. Opening in September of that year, the school has continually been a source of pride and accomplishment for the community.
The student population of St. Simons Elementary School is 521 and the school serves PK-5. At St. Simons Elementary School, 75% of students scored at or above the proficient level for math, and 66% scored at or above that level for reading.The school's minority student enrollment is 43%. The student-teacher ratio is 14:1, which is the same as that of the district.

Findley Oaks Elementary
Home of the Falcon's, Findley Oaks Elementary School in Johns Creek is another Fulton County school known for its high accolades and academic success. In 2018, the school received the highest College and Career Ready Performance Index (CCRPI)  in the district, and academic achievement has steadily remained in the top 1% of the schools in the state for the past three years.

Findley Oaks lives up to its motto of "From Tiny Acorns Grow Mighty Oaks'', by creating a community of engaged, connected, and growing learners. The school offers a collaborative environment where teachers, staff, and parents all work together to support students' growth. With this family-centered community, parents can be sure that their children are well taken care of.

Dove Creek Elementary School
Dove Creek is located Oconee County and is less than a 30 minute drive to Athens, GA. Dove Creek Elementary School has been designated as a National Blue Ribbon Lighthouse School of Excellence.
Dove Creek Elementary School has become a top school after only been founded in 2018. As a Blue Ribbon School, Dove Creek excels in a variety of areas including school-family partnerships, student achievement, school climate, and incredibly engaging classroom environments. The student population of Dove Creek Elementary School is 572 and the school serves K-5. At Dove Creek Elementary School, 71% of students scored at or above the proficient level for math, and 74% scored at or above that level for reading.


Abbotts Hill Elementary
Abbotts Hill Elementary opened in 2000 due to an increased population in the northeast area of Fulton County. Since its establishment, the school has become one of the top ranked schools in Johns Creek. The school strongly believes that every child is a born achiever, and that all learning styles and levels should be recognized, valued, and positively supported.

Abbott Hills celebrates and fosters the development of responsible, self-confident, and self-reliant Jaguar students. Teachers and staff are highly devoted to their students and attentive to their individual needs. This genuine care shows through the student's academic achievement which is above average for both the district and state.

Conclusion
Whether you live in Georgia already or are seeking a new school in the state, you're sure to find an elementary school suited to you and your family's needs. With so many great elementary school options, you really can't go wrong!

Of course, with the move comes finding the perfect neighborhood that feeds into your desired elementary school. At SimpleShowing, our team of local agents are Fulton County experts. With their guidance, you will be able to find a home that ensures an extraordinary elementary school education. You'll even receive up to $15,000 back at closing with our buyer refund. Contact us today to learn how.
Get in touch. Send us a message now.