Best Landscape Edging & Borders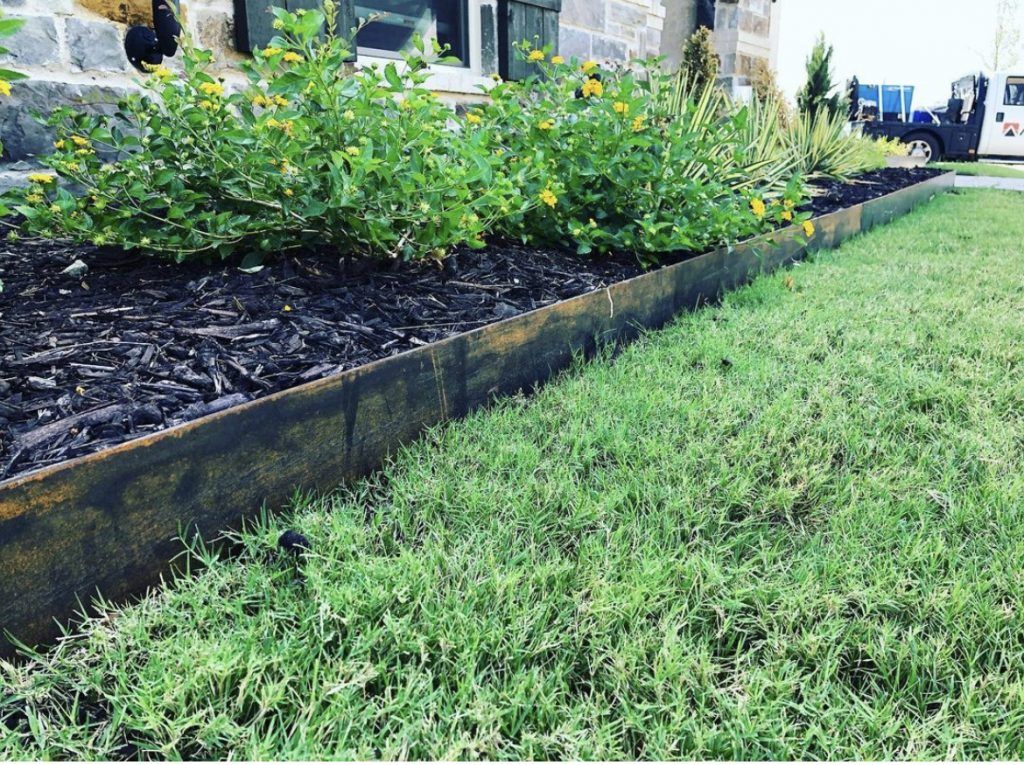 Aug 9, 2023
Have you been looking for the best landscape edging options to help turn your garden or backyard into a beautiful outdoor oasis? Whether you're aiming to incorporate something modern and chic, classic and timeless, or something in between, there is no shortage of possibilities for finding the right landscape edging. Improving the look and feel of your flower beds, garden or walkways is one of the top gardening tips and one of the best things you can do for your curb appeal.
Let's explore all of your landscape edging needs! Keep reading as we explore which type is the perfect fit for your project.
Best Landscape Edging
With so many different materials and styles available, finding the perfect edging for your yard can be overwhelming. To help make your decision much easier, here's our review of some of the best landscape edging on the market.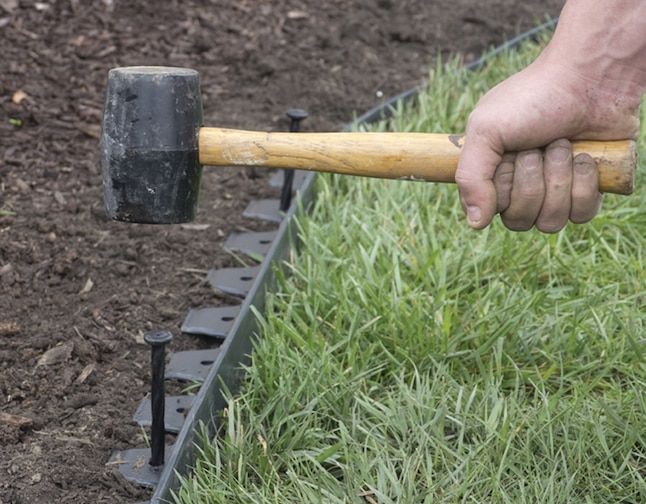 Easy Flex Heavy-Duty No-Dig Landscape Edging is perfect for budget-conscious buyers. It has a flexible design at just $9 per roll that fits any shape without bending or buckling. It's strong against weeds and mowing damage and has UV protection to prevent fading over time.
Metal edging tends to be the best option for garden beds that are sloped and can prevent thick mulch from spilling over into the yard. Typically, homeowners want to create a functional yet attractive division between a garden bed and the adjoining lawn. If the grass is thick and deep, you'll need edging of at least 10", if not more. Rubber edging or plastic/poly edging can do the trick, but for really thick and intrusive lawns, metal edging is even more effective.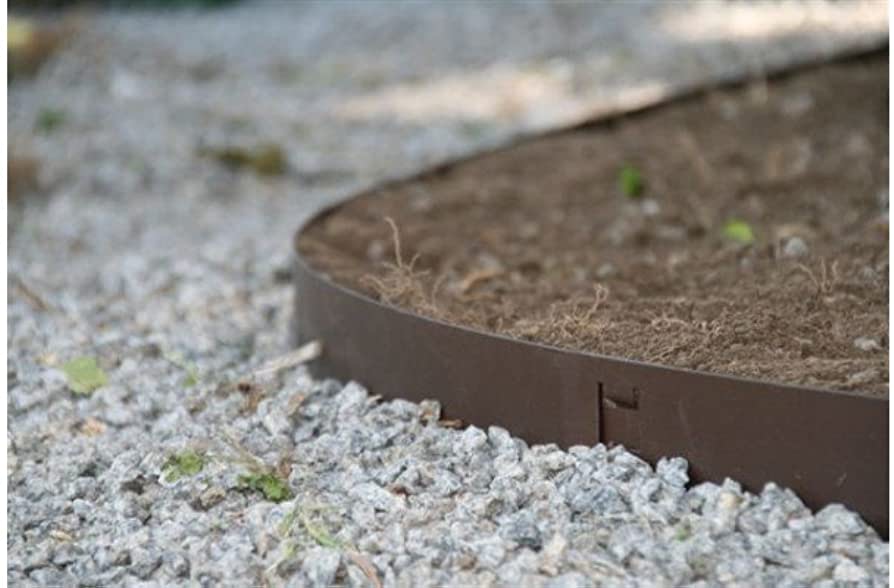 EverEdge Landscape Edging offers an elegant metal look for your landscaping. Made of recycled steel slats, it's both strong and lightweight. It's easy to install by hammering it into place and is suitable for residential and commercial use.
If you're looking for a quick affordable lawn edging option, Instant Edging - Black 20ft Premium No Dig Yard Edging Kit is a great choice. This landscape edging material is perfect for decorative purposes, with intricate patterns made from recycled polyethylene treated with UV inhibitors.
It comes in one roll of 20ft x (2" high) instant edging & 18 stakes. It's ideal for flower beds, sidewalks, and other areas where you want to create a visually appealing and functional border.
Check out The Benefits Of Edging A Lawn.
Best Environmentally Friendly: Gardener's Supply Company Recycled Rubber Mulch Edging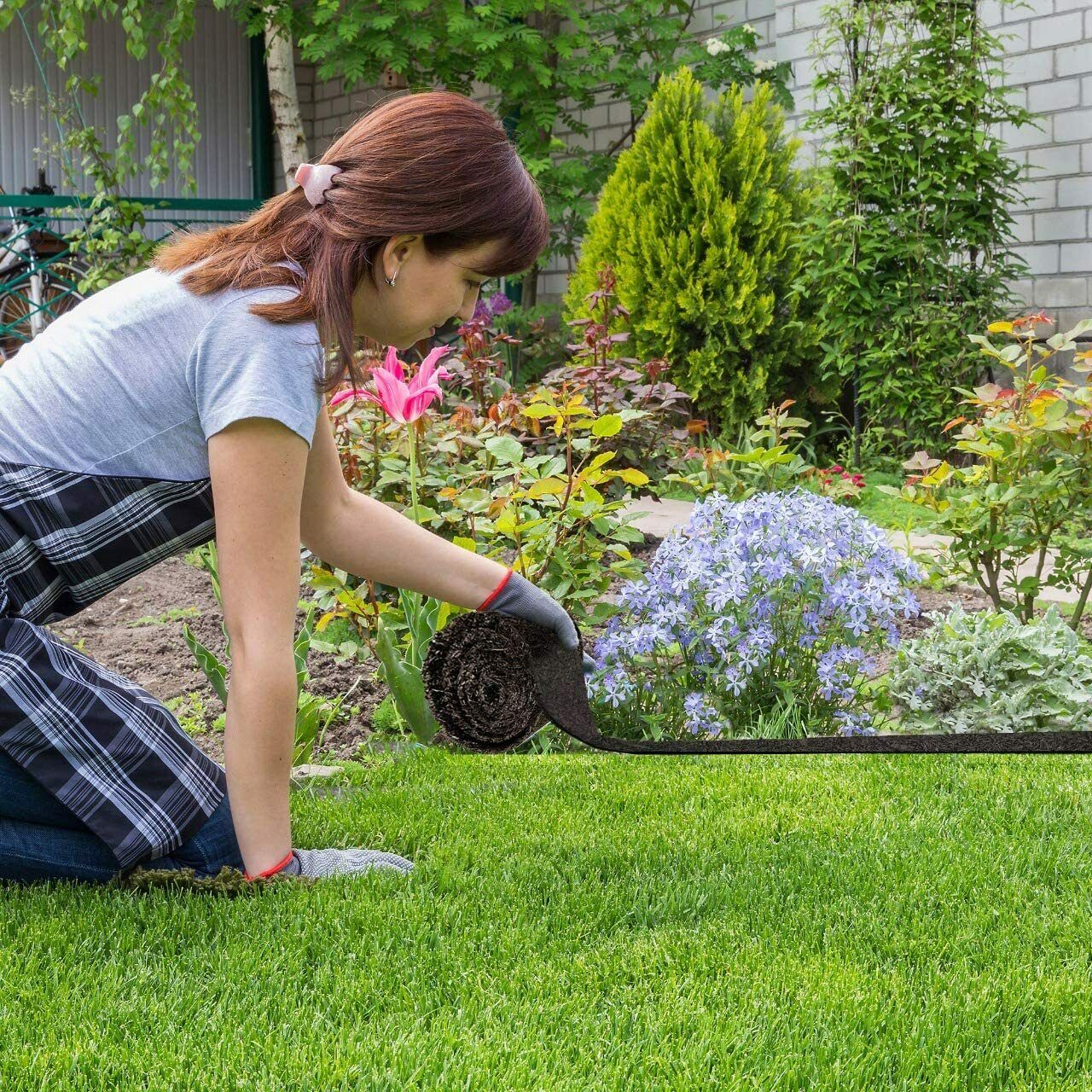 Plow & Hearth Recycled Rubber Mulch Edging prevents grass encroachment and moves when mowed over, avoiding damage. Made of 100% recycled rubber, it requires less maintenance and saves time and money.
Gardener's Supply Company Oxford Border Fencing is a creative option for larger projects. Each kit includes sixty 4 ft sections consisting of 8 interconnecting panels made from high-grade recyclable PVC, requiring little maintenance and offering incredible durability. Great for defining property lines and keeping pets out of certain areas.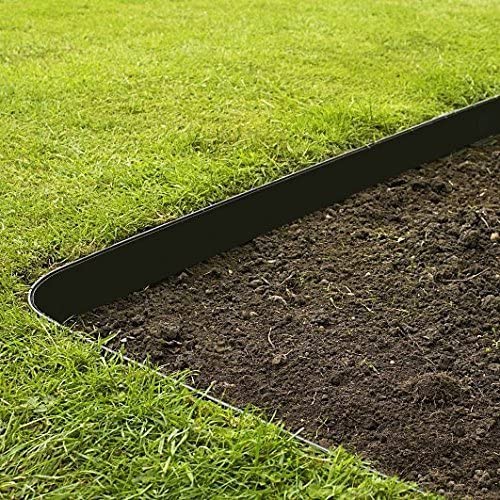 If you're looking for the best border barrier for grass, weeds or plants, consider using Grass Barrier Landscape Edging 10". This durable option is made from reinforced polyethylene with UV inhibitors, making it weather resistant. Its 10" depth creates a permanent barrier that prevents grass from spreading. This landscape edging material is also easy to install but you have to take extra care keeping the edging straight.
Conclusion
If you've been looking to create a beautiful outdoor oasis, now you can see that there are plenty of options to consider when choosing the right landscape edging. Whether your aesthetic is modern, chic, classic, or timeless, every project has a landscape edging fit that's sure to improve curb appeal and provide an instant upgrade to your yard or garden.
From innovative designs with practical uses to aesthetically pleasing lines tailored to fit budgets, these options will help you create attractive landscape borders with durable edging. To go along with your new flower bed, check out our list of best garden hoses.
Utilize these helpful guidelines to get the perfect landscape edging for your outdoor space. Now, go forth and turn your garden into a beautiful outdoor oasis!