Best Neighborhoods in San Antonio, TX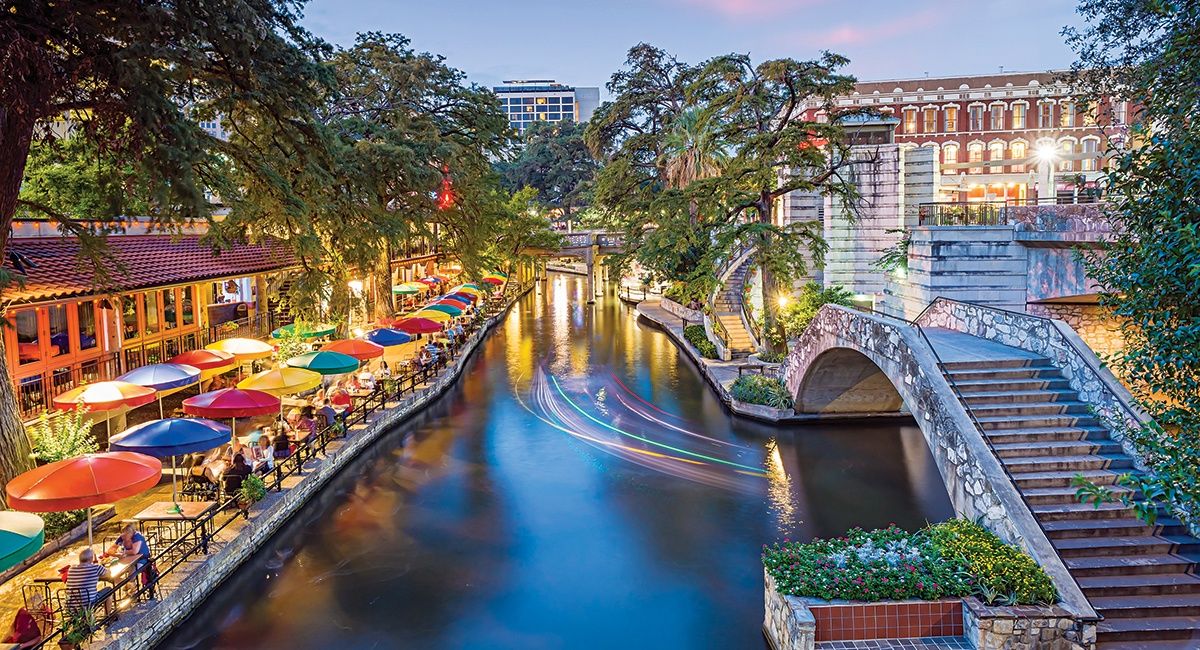 Nov 8, 2023
San Antonio, TX, is one of the fastest growing cities in the US. If you're considering a move, you might ask, "What are the best neighborhoods in San Antonio, TX?" The answer depends on your budget for housing and also what you want to prioritize.
Some may prioritize safety, others proximity to top-tier schools, while some might be looking for a lively arts and nightlife scene. 
San Antonio presents options for all tastes, from the historic allure of The Alamo Heights, the serene ambiance of The Dominion, to the buzzing energy of Pearl District. Each area is a tapestry of local shops, eateries, parks, and community events that form the city's diverse landscape. 
Best Neighborhoods in San Antonio
As you contemplate the move, you might wonder, "What is the safest area in San Antonio?" or "What are the best up-and-coming neighborhoods in San Antonio?" We've got your answers here!
Alamo Heights
Alamo Heights is easily one of the nicest neighborhood in San Antonio. Picture elegant streets bathed in the shade of ancient trees, punctuated by boutique shops and gourmet dining avenues.
Leon Springs/Stonewall Ranch
Leon Springs, Texas is an unincorporated community nineteen miles northwest of downtown San Antonio in Bexar County. Nearby Stonewall Ranch is a gated community with luxury homes and tons of amenities.
The Pearl District
The buzz around town often points to The Pearl District as one of the best up and coming neighborhoods in San Antonio. It's trendy, vibrant, and pulsates with a youthful energy, drawing young professionals and creatives alike.
Southtown
Southtown attracts an eclectic array of people with its fun vibe, and slew of architectural home styles in the King William Historic District. There are specialty shops, trendy cafes, and bars, in addition to a brewery and popular performances at the Blue Star Arts Complex.
Stone Oak
When families ask, "What's the best area to live in San Antonio, TX?", many fingers point towards Stone Oak. A burgeoning enclave, it promises modern homes and an array of amenities perfect for family life.
--> Related: Cheapest Places to Live in Texas
Conclusion
San Antonio, lovingly termed the "Alamo City", is more than just a place on the map. It's one of the fastest growing cities in the US and one of the best places to live in Texas. As the sun sets over its storied skyline, one can't help but marvel at the beautiful blend of its historic missions with gleaming modern structures, symbolizing a city that honors its past while eagerly stepping into the future. 
San Antonio stands out for its balanced cost of living. While offering luxuries, the best neighborhoods in San Antonio, TX also present options that won't break the bank, ensuring newcomers find their perfect fit, both in lifestyle and budget.
Whether you're drawn to the serene landscapes of Alamo Heights, the bustling vibrancy of The Pearl District, or the family-friendly ethos of Stone Oak, the city has a neighborhood waiting to welcome you with open arms.