The Best Under-Cabinet Lights (2023 Review): Illuminate Your Space with Style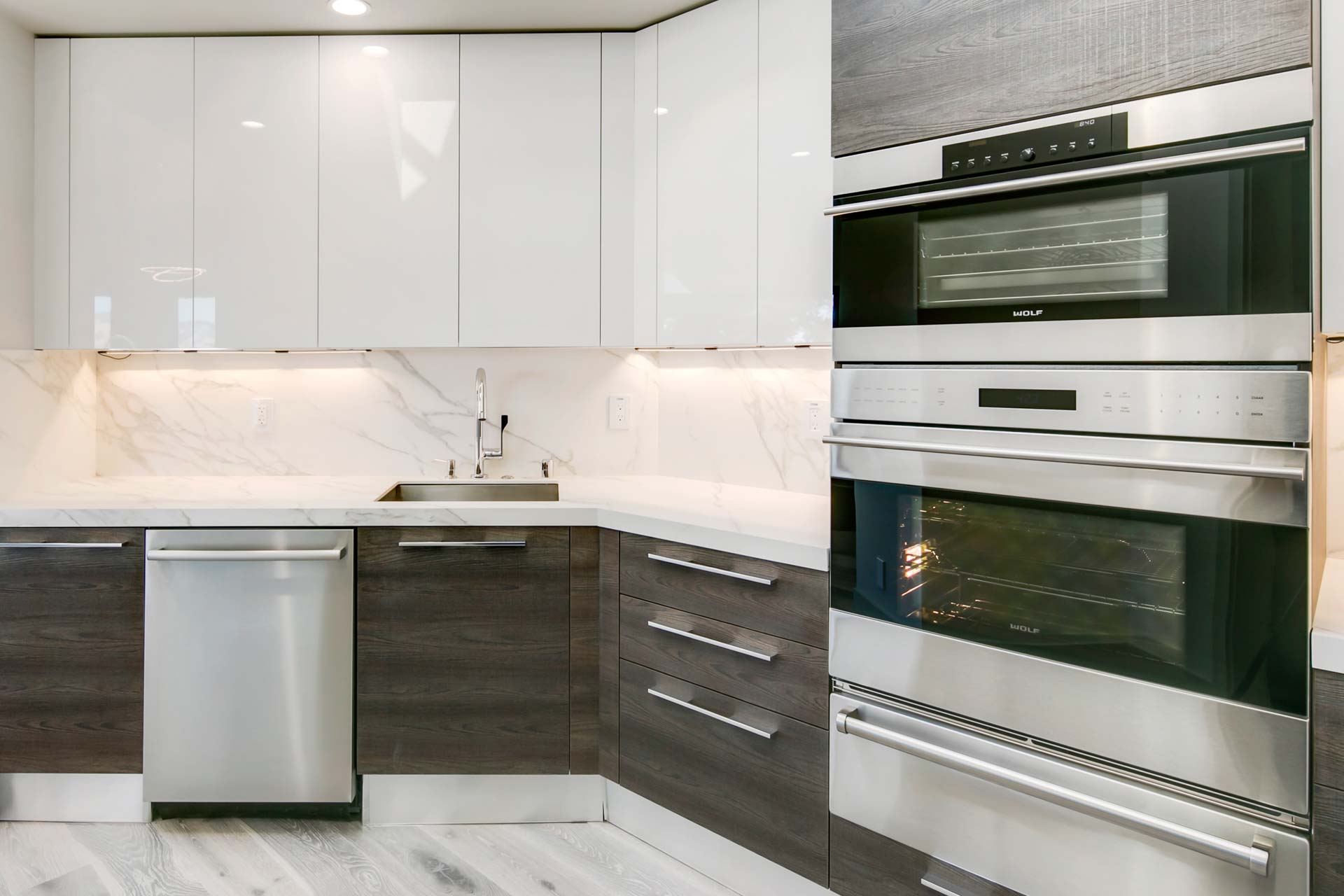 Apr 27, 2023
Are you ready to create an upscale chef's kitchen or bring an old kitchen back to life? Under cabinet lighting is an innovative and versatile option that not only enhances your kitchen's aesthetics but also improves its functionality. In this article, we'll explore the benefits of under cabinet lighting and introduce you to some of the best under cabinet light options that will make your kitchen shine.
Under cabinet lighting has gained immense popularity among homeowners due to its practicality and stylish appearance. This type of lighting serves multiple purposes, such as providing task lighting for food preparation, adding ambiance, and showcasing your beautiful backsplash. Additionally, it can help you save energy by reducing the need for overhead lighting.
Here are our top recommendations.
Comparison of The Best Under-Cabinet Lights
In This Guide: Top 3 | Buying Guide | FAQs
Top 3 Under-Cabinet Lights
Most Coverage: Litever Under-Cabinet Lighting Kit
Most Affordable: WOBANE Under-Cabinet Lighting Kit
Most Versatile: Brilliant Evolution Under-Cabinet Lights
---
Best Overall: Litever Under-Cabinet Lighting Kit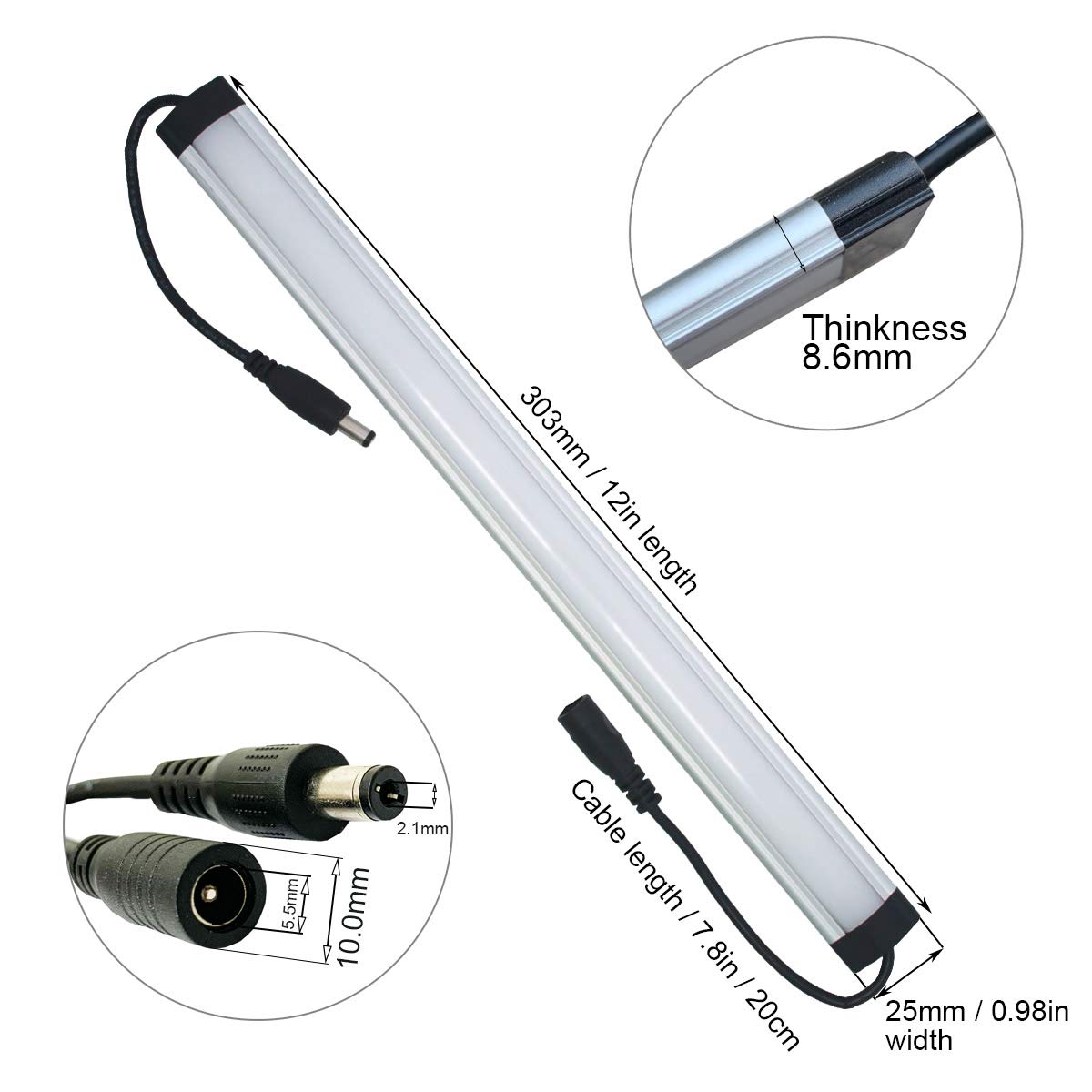 Prices provided at time of publishing.
Benefits
✔ Includes a dimmer to adjust the brightness between 0% and 100%
✔ Offers two installation options: plug-in or hardwired
✔ Comes with extension cords to reach far-away outlets
---
Most Affordable: WOBANE Under-Cabinet Lighting Kit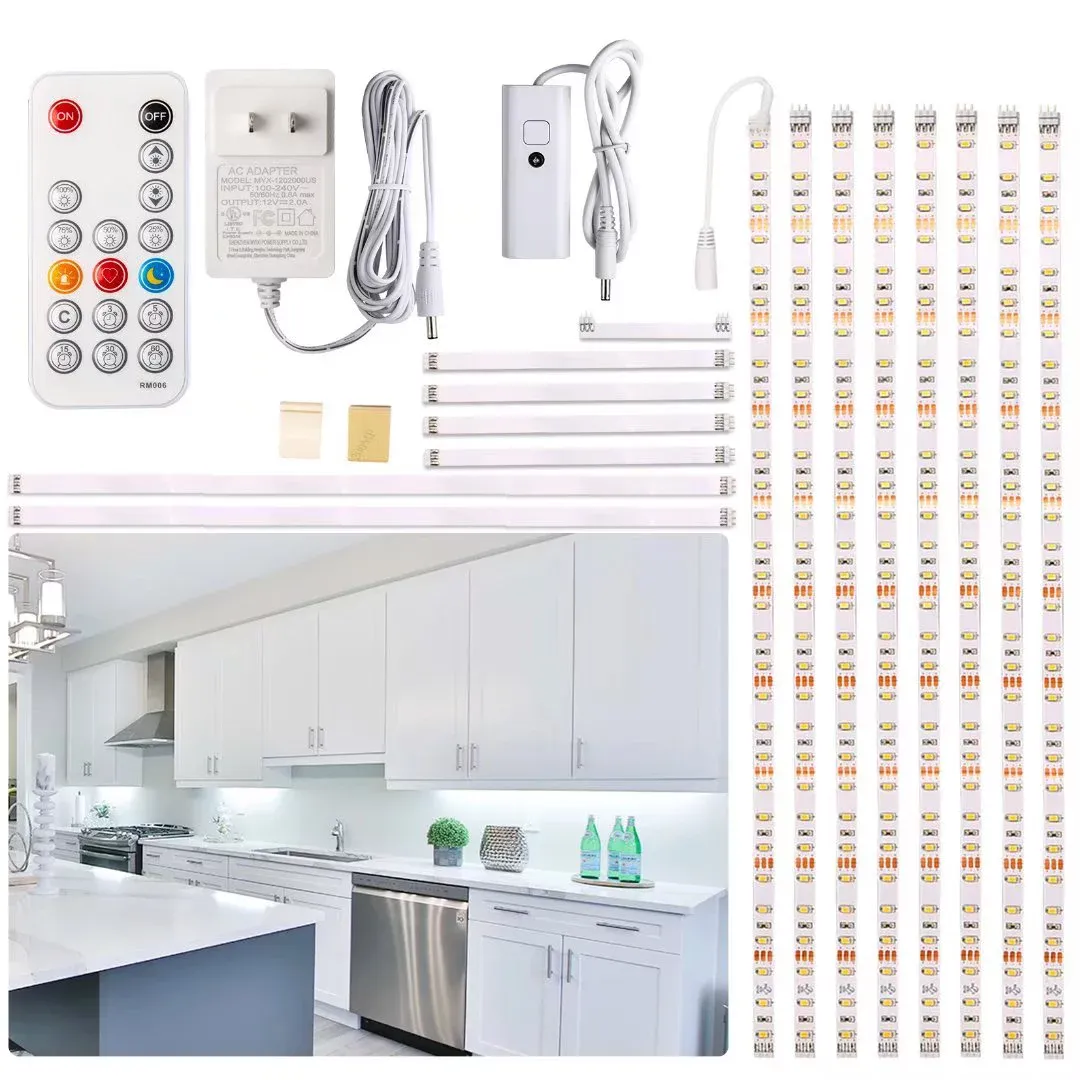 Prices provided at time of publishing.
Benefits
✔ Kit includes four 20-inch strips with a combined length of 6.6 feet
✔ Adheres quickly to most surfaces with the included mounting strips
✔ Also affixes to furniture, TVs, ceilings, and other areas that you want subtle lighting
---
Most Versatile: Stick on Lights 6 Pack with Remote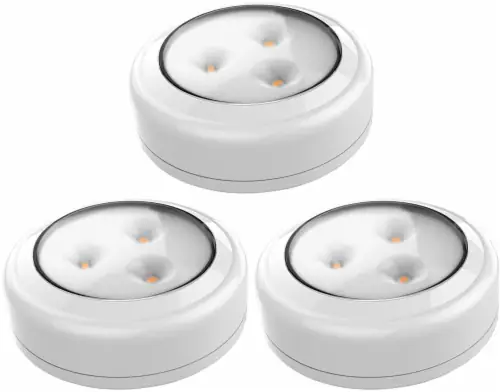 Prices provided at time of publishing.
Pros and Cons
✔ Included remotes to control brightness and timer settings
✔ Place puck lights in one section of kitchen without any wiring
✔ Runs for up to 100 hours at 100% brightness before needing new batteries
✔ Features low-profile design, as the frame is only 1.25 inches thick
---
Buying Guide
There are various types of under cabinet lighting to choose from, depending on your kitchen's design and your personal preferences. Here are three popular options:
LED Strip Lights: These energy-efficient, flexible strips can be easily installed under your cabinets, providing bright, even illumination. Available in various color temperatures and styles, they can be customized to match your kitchen's aesthetic.
Puck Lights: These small, round lights can be either hardwired or battery-operated, offering a focused beam of light for specific tasks. They're perfect for creating a cozy, warm atmosphere in your kitchen.
Linear Lights: Sleek and modern, linear lights are ideal for contemporary kitchens. They provide a seamless line of light under your cabinets, giving your space a clean, sophisticated look.
Frequently Asked Questions
1) How do I determine the appropriate brightness for my under cabinet lighting?
The ideal brightness for under cabinet lighting depends on your kitchen's size and the specific tasks you perform in the space. Generally, you should aim for 200-500 lumens per foot of lighting to provide sufficient task lighting without being too harsh.
2) Are under cabinet lights energy-efficient?
Most modern under cabinet lighting options, such as LED strip lights, are energy-efficient and have a longer lifespan than traditional incandescent or halogen bulbs. This means that you can save on energy costs while enjoying the benefits of effective and stylish lighting.
3) How difficult is it to install under cabinet lighting?
The installation process for under cabinet lighting varies depending on the type of lighting chosen. LED strip lights and battery-operated puck lights are generally easy to install, requiring minimal tools and expertise. However, hardwired options like linear lights may require professional installation.
4) Can I use under cabinet lighting with a dimmer switch?
Yes, many under cabinet lighting options are compatible with dimmer switches, allowing you to control the brightness and create the perfect ambiance for your kitchen. Be sure to check the product specifications to ensure compatibility before purchasing.
5) How do I choose the right color temperature for my under cabinet lighting?
The color temperature of your under cabinet lighting will depend on your personal preference and your kitchen's design. Warm white (2700-3000K) creates a cozy atmosphere, while cool white (4000-5000K) offers a crisp, clean look. Experiment with different color temperatures to find the one that suits your space best.