Everything You Need to Know About a Chef's Kitchen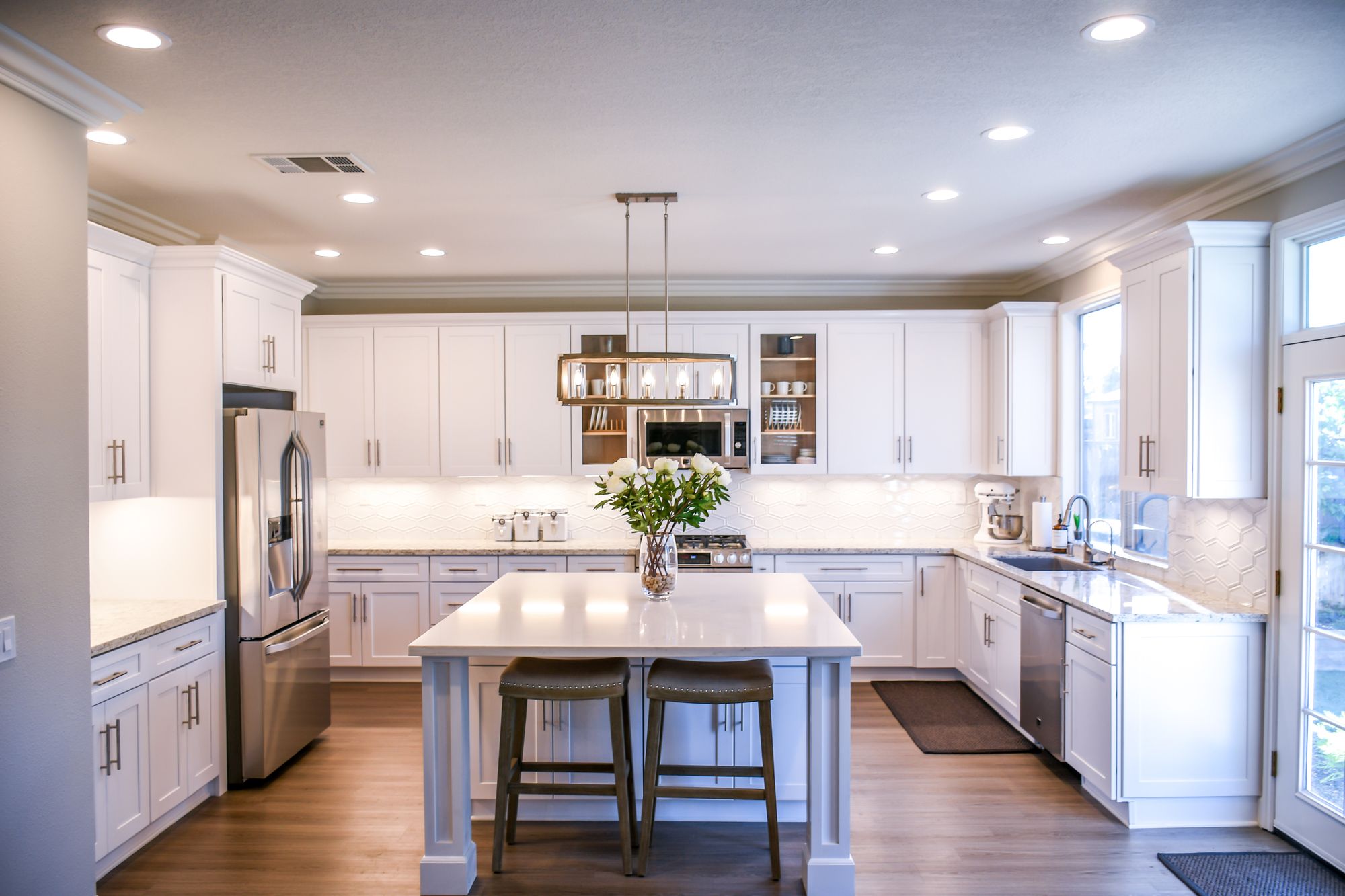 Dec 29, 2022
Everyone has that one key feature they would absolutely love in their new home.
For many people, it's the master bathroom that includes a double vanity, heated floors, and a jacuzzi tub.
Others want a spare room they can turn into the perfect home gym, complete with floor-to-ceiling mirrors and enough space for an entire weight rack, plus machines and a TV mounted in one corner.
Then there are those who would love nothing more than a chef's kitchen. If you love to cook – if it's so much more than just another chore – take a moment to learn why your next home should definitely include this amazing feature.
What Is a Chef's Kitchen?
There's no one definition for a chef's kitchen. It's not like hardwood floors, walk-in closets, or other fairly objective features you might look for in a house.
Instead, it's considered a chef's kitchen when the room offers everything a professional chef – or at least a very committed amateur – would need to reach their regular culinary goals.
In other words, most kitchens wouldn't make the cut. They're sufficient for people who only need an oven, stove, sink, and microwave to make the kinds of meals they like.
However, if you're someone whose reading list is mostly cooking books, whose favorite shows are on the cooking channel, and who daydreams about new recipes – and how to tweak them – you're probably someone who should have a chef's kitchen.
7 Features Every Chef's Kitchen Needs
Although there's no single definition that describes a chef's kitchen, most chefs would tell you that there are at least seven features you should look for when house-hunting.
While you still need a proper cook's toolbox to make the most of it, here are the seven essential features for these kitchens.
1. Oversized Island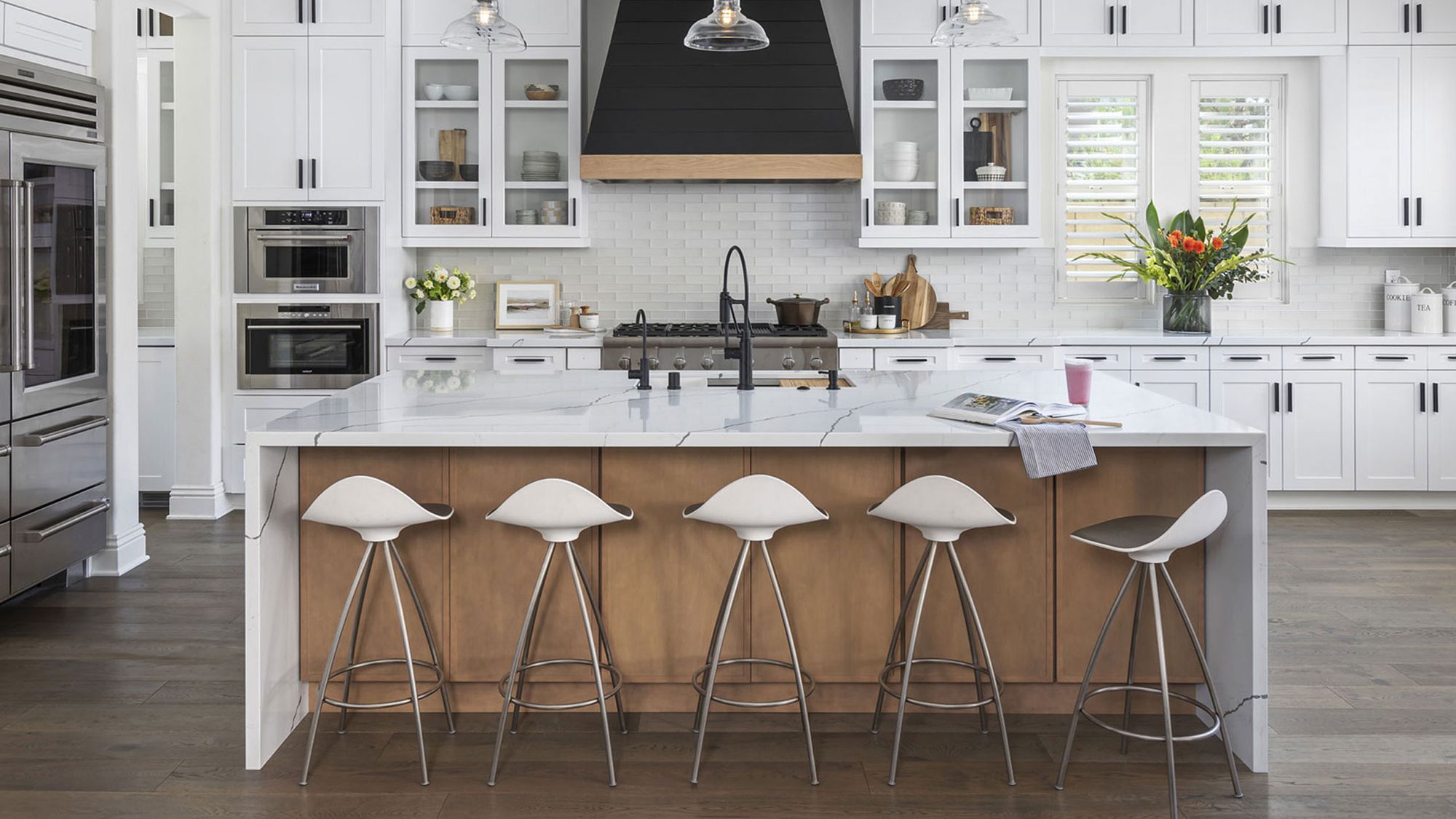 First and foremost, this type of kitchen needs plenty of space. After all, the more advanced the recipe, the more ingredients and appliances you'll need.
Most chef's kitchens are designed with an open floor plan, providing plenty of room to move around. These usually include an island, as well, so the chef isn't limited to just perimeter counterspace.
The growing popularity of these kitchens explains why kitchen islands have become so popular, too. In fact, back in 2018, Houzz published a survey which reported that 39% of kitchen renovations include adding a kitchen island. While you're evaluating the kitchen surfaces, be sure to check out quartz and marble - both of which appear on our list of best countertop materials.
2. Sub-Zero Refrigerator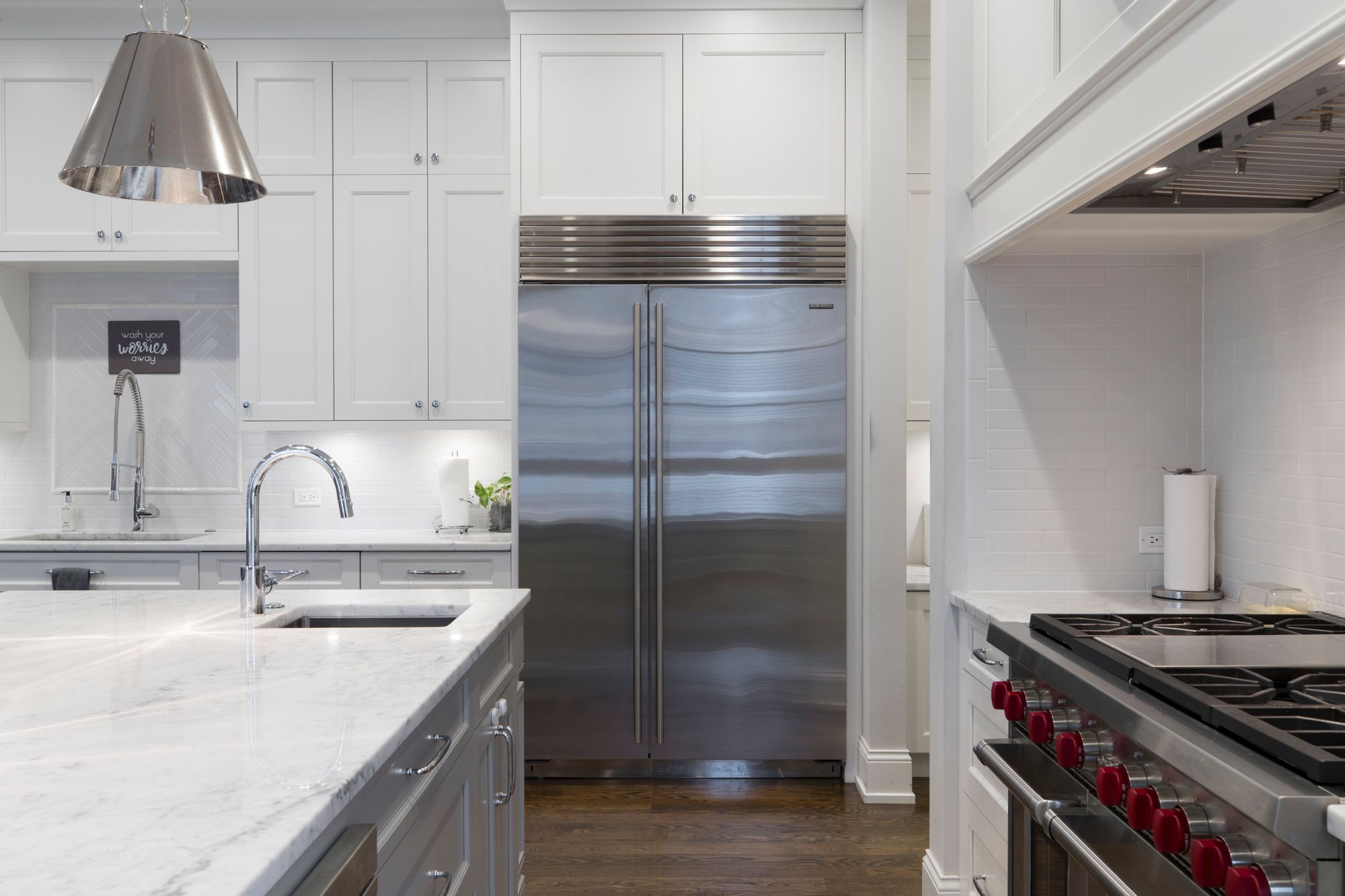 It probably goes without saying that every kitchen needs a refrigerator.
However, if you want a chef's kitchen, it better be a Sub-Zero refrigerator as most culinary experts consider it the gold standard. There are also many suitable alternatives that are commercial grade and feature a "built-in" look.
Depending on the model you choose, you may enjoy an antimicrobial air purification system, a vacuum sealer, and even a choice of four different styles for the doors: French, bottom freezer, column, and side-by-side.
3. Commercial Grade Gas Range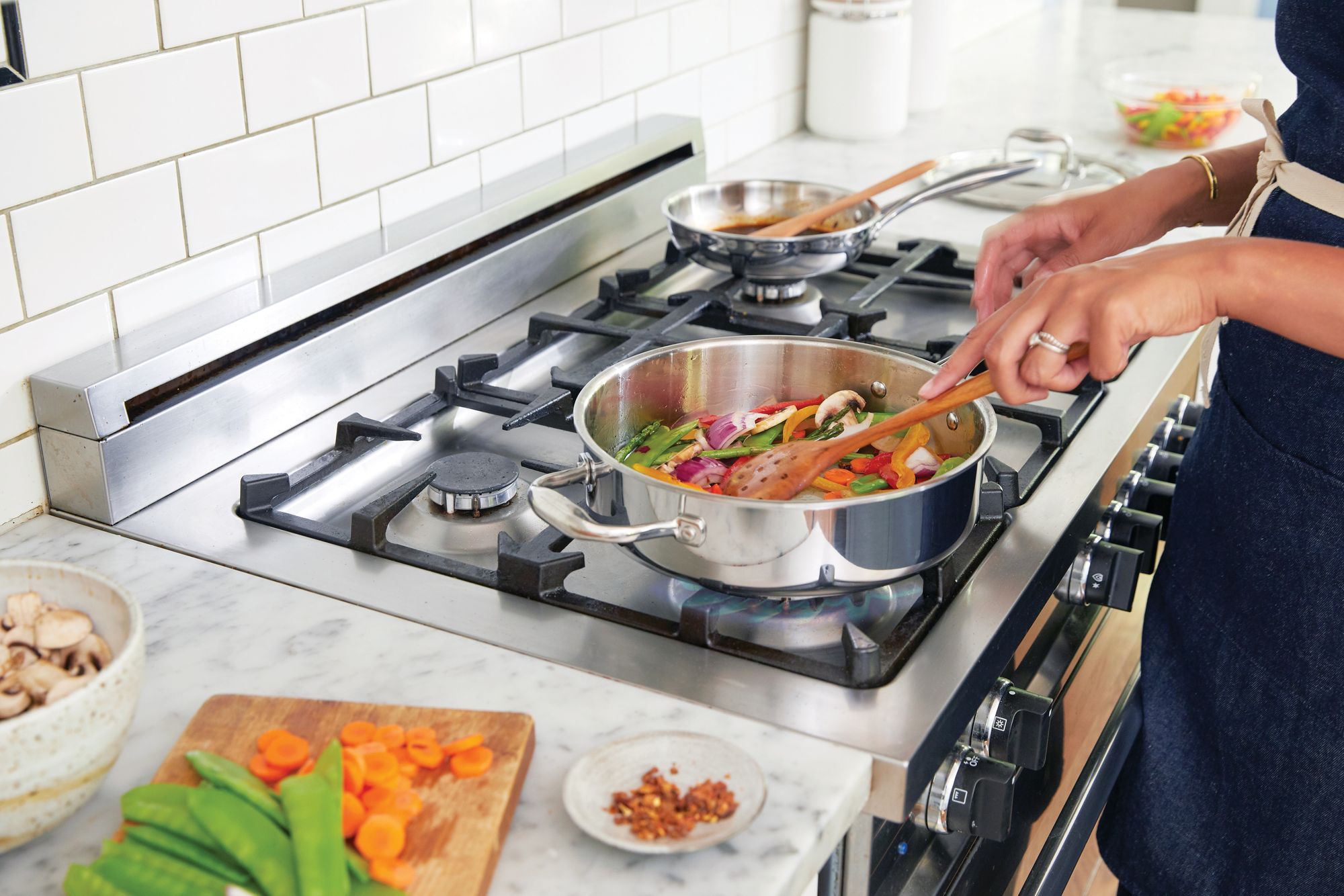 Opting for a gas cook range means you can cook at higher British thermal units (Btu's). Instead of being limited to 7,000 Btu, high-end gas cook ranges can easily get as hot as 23,000 Btu. Among other things, that means you can boil water in a fraction of the time it would usually take you, which comes in handy when your meal calls for multiple courses.
Adding a grill or griddle and your gas cook range will offer even more possibilities for the cuisine you can create.
4. Multiple Ovens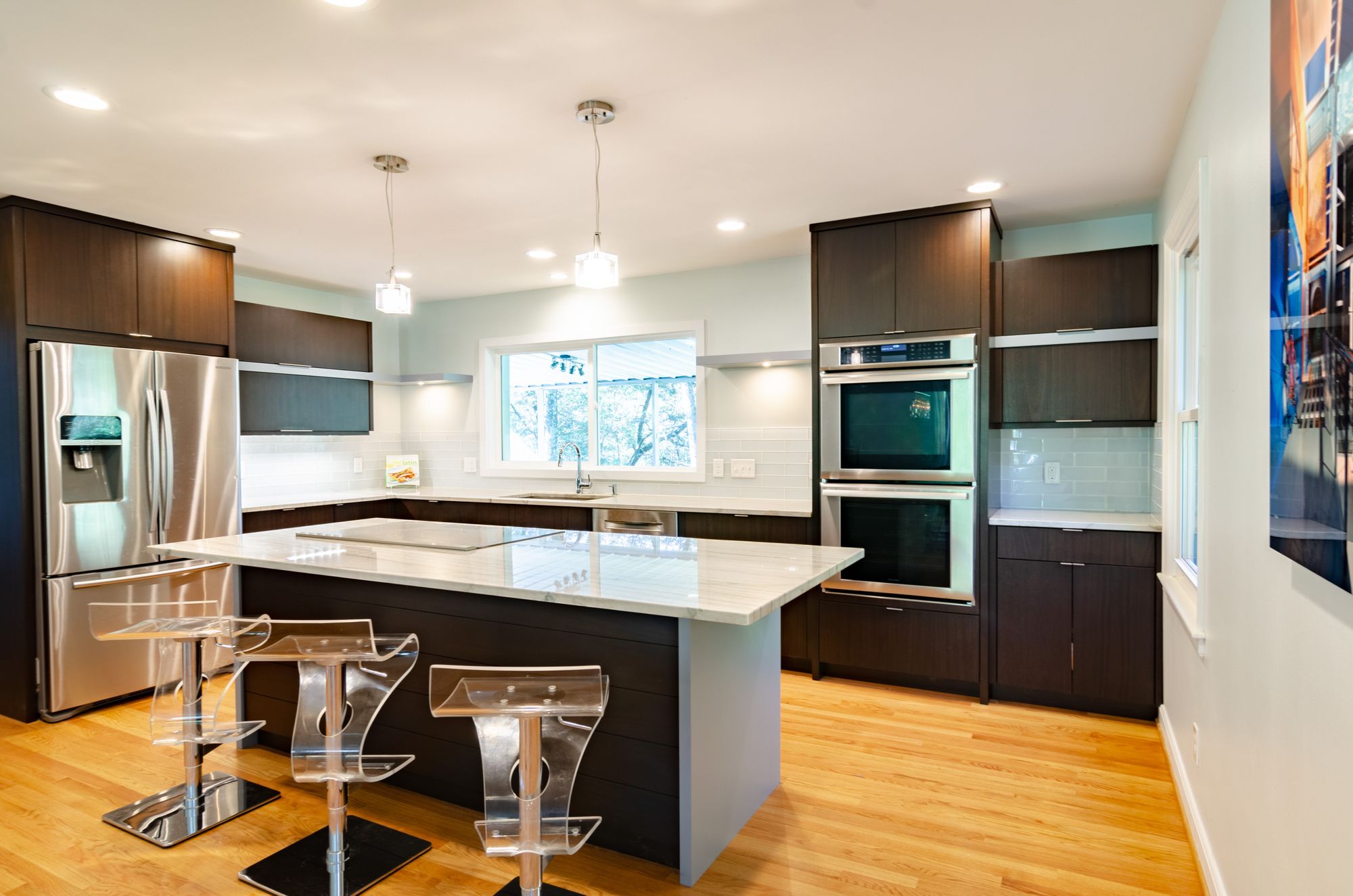 Similarly, at least two ovens will let you cook multiple dishes at once, opening up endless possibilities for what your menu can entail.
Make one of the ovens convection or a steam model and you'll be able to cook your dishes much quicker, too.
5. Warming Drawers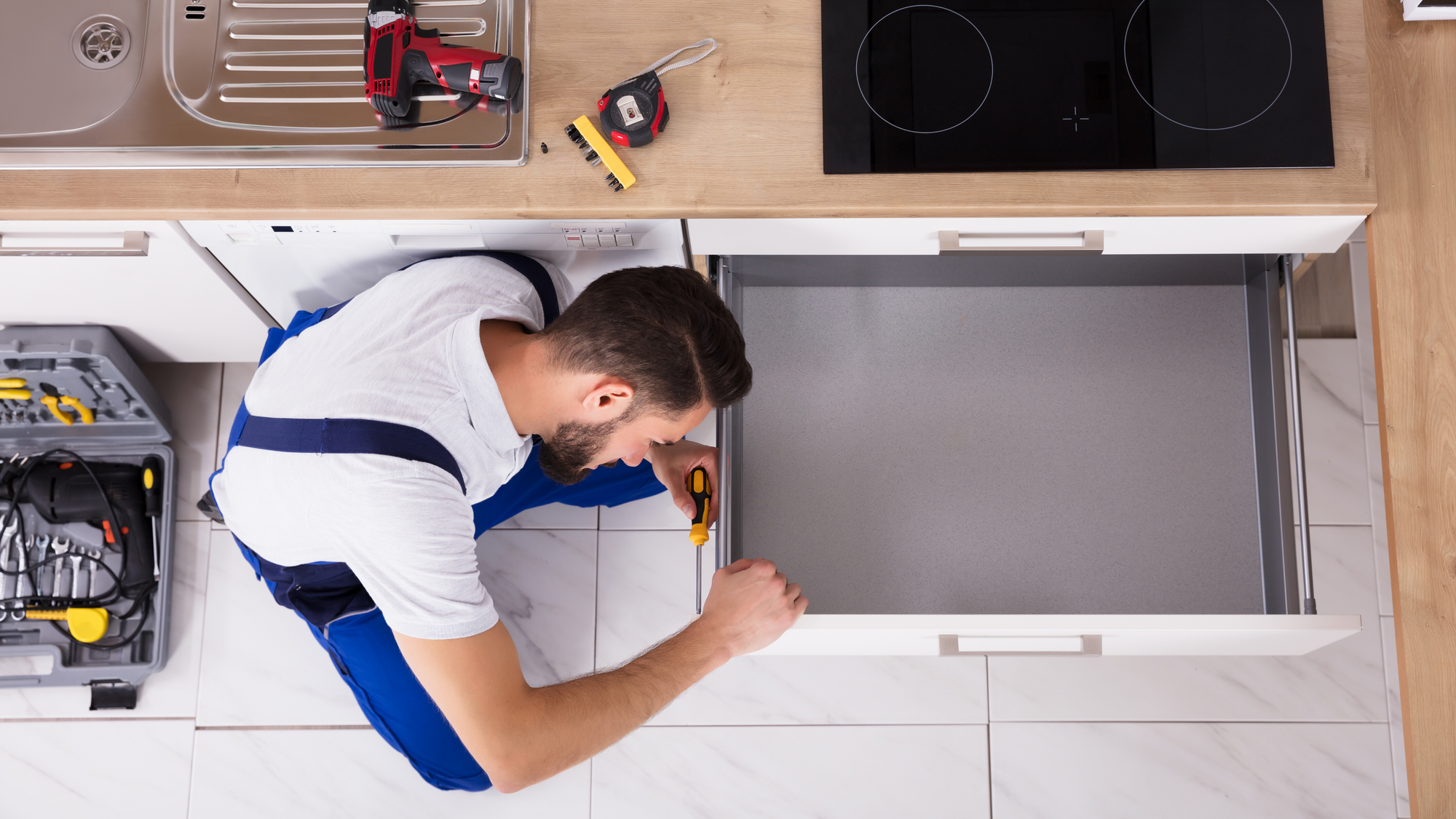 Warming drawers are fantastic for keeping your food hot long after it exits the oven. Just like traditional drawers, this feature will stay well out of your way when not in use while still keeping your dishes close by for when it's time to serve them.
6. Multiple Sinks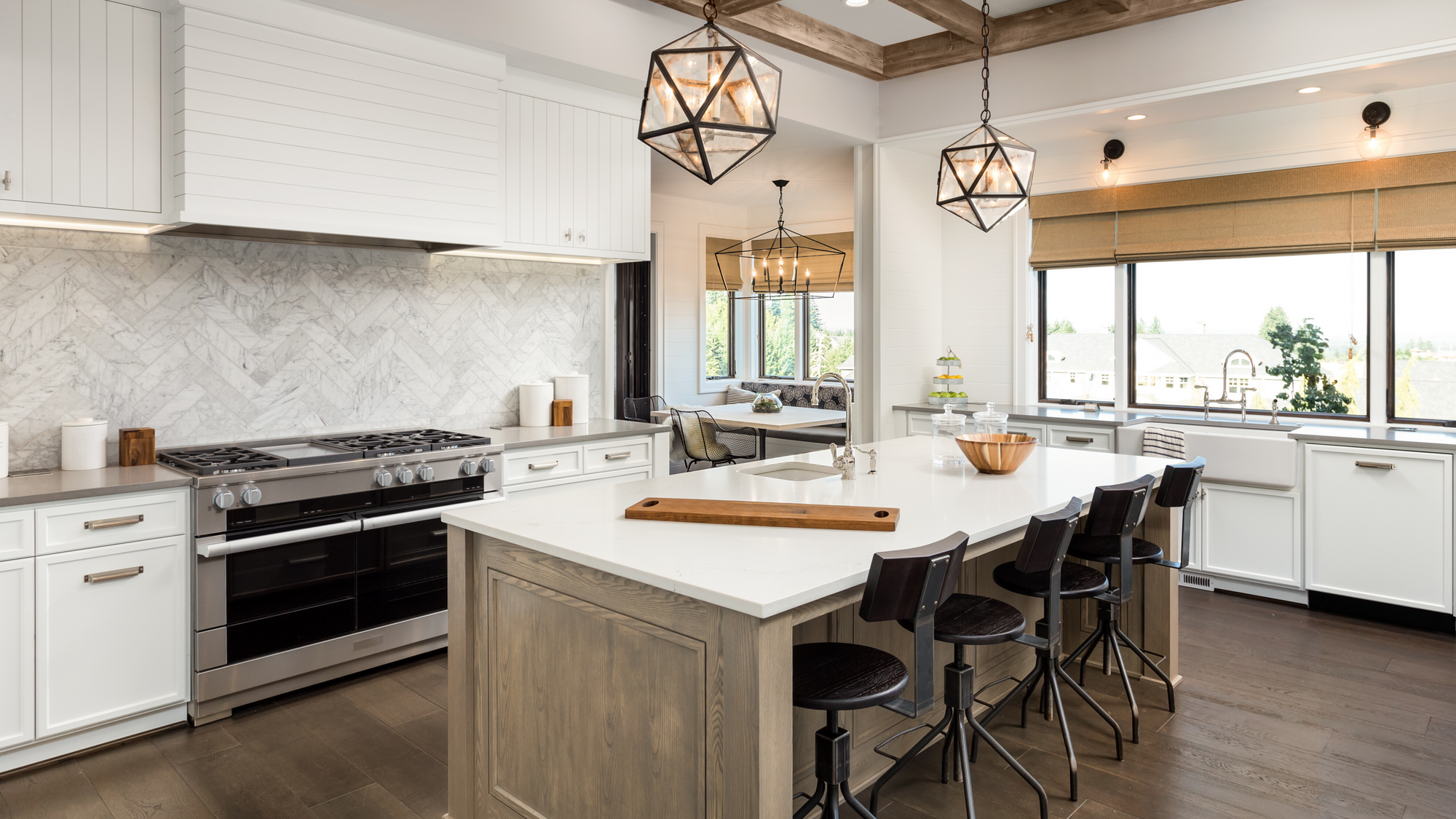 Instead of just one sink, opt for two. Preferably, make them deep sinks, as well. Multiple sinks will give you plenty of room to wash food and dishes. Deeper sinks will also allow you to fill larger pots with ease.
Ideally, it helps to have your sinks near your stoves, so you don't have to lug those large pots too far.
7. Large Dishwasher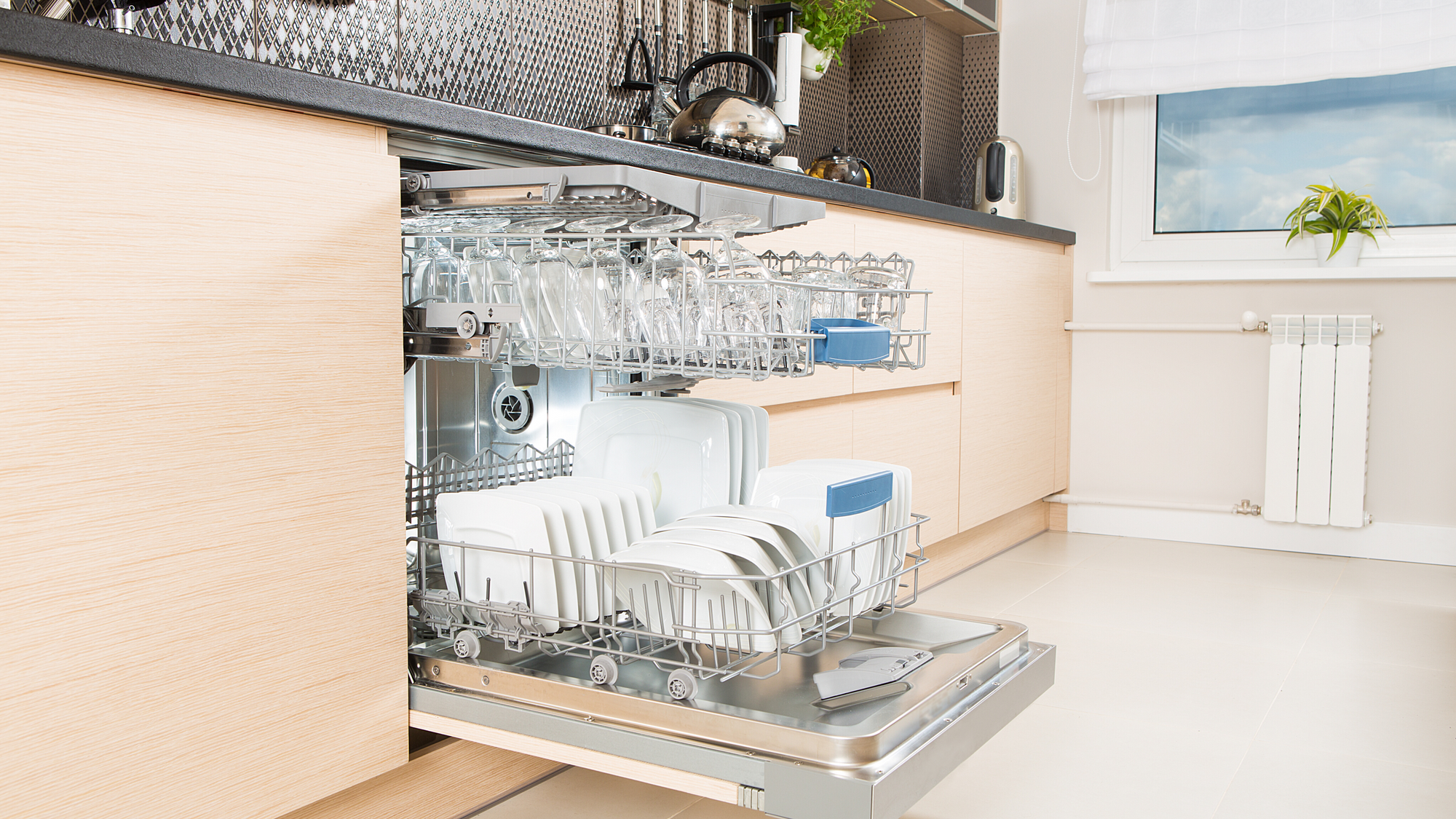 Finally, cooking in a chef's kitchen will lead to lots of dirty dishes.
This is why it's not uncommon for these kitchens to include multiple dishwashers. You can immediately fill and run one load before your meal begins and then fill the other once everyone is finished.
If multiple dishwashers aren't realistic, a large one that will keep those dirty dishes from spending too much time in the sink is still a great addition.
How Much Does a Chef's Kitchen Cost?
How much a chef's kitchen costs is largely up to you.
There are limitless options within those seven features we just covered for keeping costs down. It all depends on how much you value each of them. Maybe having multiple sinks isn't quite as important to you as the dishwasher you'll use.
Still, to give you some idea of how much you could spend building this type of kitchen, consider that the average kitchen overhaul costs about $30,000 and a high-end remodel totally more than $100,000.
Of course, most Realtors and appraisers will tell you that there's generally a strong ROI with kitchen remodels as they're one of the best projects for adding value to your home.
That's why enthusiastic chefs would rather buy a house that already has a chef's kitchen than pay to gut much of their current kitchen and have new features and appliances added.
Looking for a Home with a Chef's Kitchen?
Do you love cooking? Do you look forward to hosting friends and family, so you can share your passion with them?
Then, you should know that there are countless houses on the market right now that include beautiful chef's kitchens. Many of them may even be close to where you currently live.
View Homes For Sale With A Chef's Kitchen
At SimpleShowing, we'd love to help you explore your options. Even better, we want to actually reward you for finding that dream home. When you work with a real estate agent through SimpleShowing, you'll qualify for our incredible Buyer Refund Program that will give you up to $15,000 towards your new home!
To learn more about our amazing program and the refund we promise, just contact us today.