Companies That Pay Cash for Houses in 2023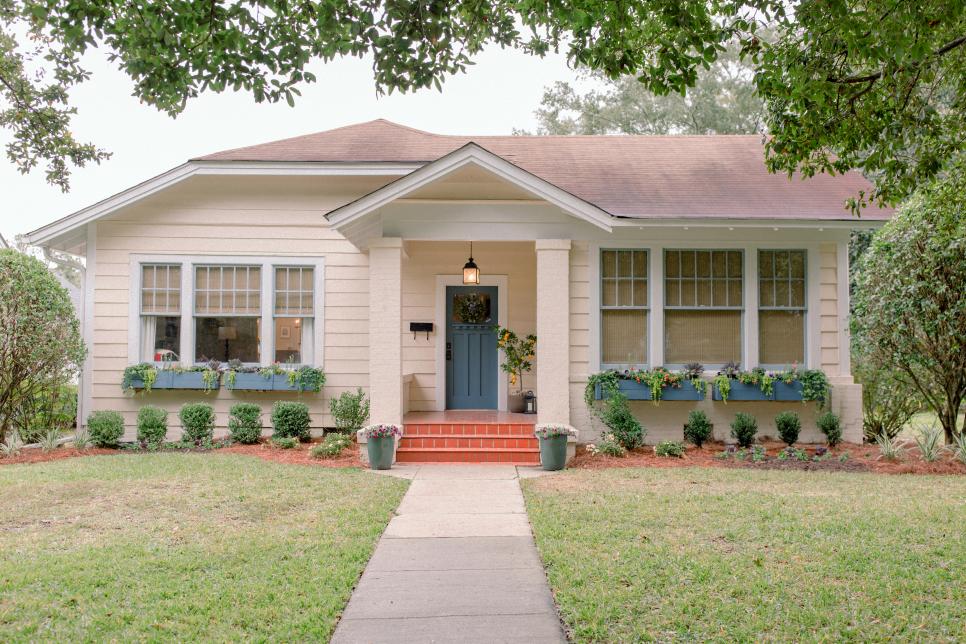 Apr 17, 2023
When it comes to selling your home, you might have heard about real estate investors who buy houses for cash. These companies can help you avoid the lengthy selling process, closing costs, and other fees associated with traditional real estate transactions. They make near-instant offers and can close on your timeline, but there's a big downside: you may not get the full market value for your home.
Real estate cash buyers, also known as "we buy houses" companies, often pay as little as 70% of fair market value. Although working with a cash buyer company might save you time and some expenses, such as closing costs and property taxes, you should be aware that not all cash buyers will offer you the best price for your home.
When selling your house to a cash home buying company or an independent real estate investor, you should keep in mind that the purchase price they offer might be lower than what you would receive through a traditional real estate transaction. This is because cash investors are looking to purchase homes below their fair market value, so they can make a profit when they resell or rent the property.
To ensure you're getting the best possible offer from cash house buyers, consider working with a local real estate agent who can help you navigate the process. They can provide you with a free professional home valuation and connect you with other potential buyers or investors in your local market.
Cash Home Buyers: How does it work?
When selling your home to a cash home buyer, the closing process is generally faster than when working with prospective buyers who need a mortgage loan. However, paying cash doesn't always guarantee a smooth real estate transaction. Make sure you're working with a reputable and experienced cash buyer, and always consult an attorney or financial advisor before accepting any offer. Here's how it works:
Submit information about your home: Provide basic information via an online form or phone call. You may receive an initial estimate within 24-48 hours.
Complete the inspection: A third-party inspector or company representative will assess your property, adjusting the final offer based on necessary repairs.
Accept the final offer: If you agree to the final offer, sign a purchase agreement and schedule closing.
Close on your schedule: Companies can move quickly, offering flexibility and the possibility of closing in as little as ten days.
Top Companies that Buy Homes in Cash
There are several different types of cash home buyers, from national brands, to tech companies and hedge funds. Keep in mind that most cash home buyers have strict purchase criteria, so not every homeowner will qualify for their services. Additionally, the housing market and local economy can influence the offers you receive from cash investors. These are the top companies that deal directly with consumers.
1) Opendoor
Opendoor is the largest player in the space and has the highest market share. However, they do not operate in every market and are not always the highest cash offer.
2) Offerpad
Offerpad has a similar approach to Opendoor, using technology to help streamline the valuation, offer and closing process.
3) Orchard
Orchard offers has a unique twist of helping you buy and sell your home. They can help you make a cash offer on another property after you sell your current house to them.
4) Knock
Knock makes cash offers but also helps consumers buy a new home, like Orchard. They operate more like a brokerage rather than a cash investor and are a good option to obtain a cash offer from.
5) HomeLight
Homelight syndicates cash offers from various investors. While they do make cash offers, they are not a dedicated cash buyer like the companies above, but rather an agent matching site that connects consumers with Realtors and investors.
6. HomeVestors
HomeVestors focuses on older homes that need renovation or properties that are considered "distressed" sell situations.
Before accepting a cash offer from a real estate investor, it's essential to weigh the pros and cons of a cash selling process. While you might save money on closing costs, service fees, and avoid the mortgage loan approval process, the net profit from the sale might be lower than if you sold through a traditional real estate transaction with the help of local agents.
To maximize your chances of getting the best offer, consider obtaining multiple cash offers from different local real estate investors and cash buyer companies. This will allow you to compare the offers and choose the one that best fits your needs and financial goals.
Selling your home to a cash buyer has several benefits. Here are some of the pros of using home buying companies:
No waiting: The process is fast, and you can receive an instant offer within minutes.
No delicate negotiations: You know the sale price and timeline upfront.
No real estate commissions: Sellers save on agent fees, but other fees may still apply.
No need for repairs or upgrades: No need to invest in pre-listing repairs or staging.
No worrying about deal falling through: Cash offers minimize the risk of a sale falling apart due to financing issues.
Alternatives to cash home buyers
Sell with an agent: If you want the highest possible price, work with an experienced real estate agent and go through the traditional sale process.
Sell on your own: You can sell your home as a "for sale by owner" (FSBO) listing, but this is more time-consuming and may not yield as much profit as working with an agent.
Rent your home: If you don't need a lump sum, consider renting your home for a steady stream of income.
Should you sell your house for cash? Deciding between a cash sale and a traditional sale depends on your priorities, the condition of your home, and your timeline. A cash sale is faster but may yield a lower price. If your home requires significant repairs or you need money urgently, a cash buyer may be a good option. If your home is in good condition and you have time, a traditional sale with a real estate agent will likely yield a higher price.
If you're looking to sell your house for a fair cash offer, consider working with local cash buyers or other cash buyer companies that can connect you with a great local real estate agent. They could end up bringing you multiple cash offers from top local real estate investors, which can help you get the best deal possible.
In conclusion, selling your home to a cash investor might be an excellent option if you're looking to sell quickly and without the hassle of the traditional selling process. However, it's essential to carefully consider the pros and cons, and work with a local real estate agent and financial advisor to ensure you're making the best decision for your unique situation. By doing your due diligence and exploring all your options, you can find the right solution for your home selling needs.