Companies That Buy Houses for Cash in 2023
Dec 16, 2022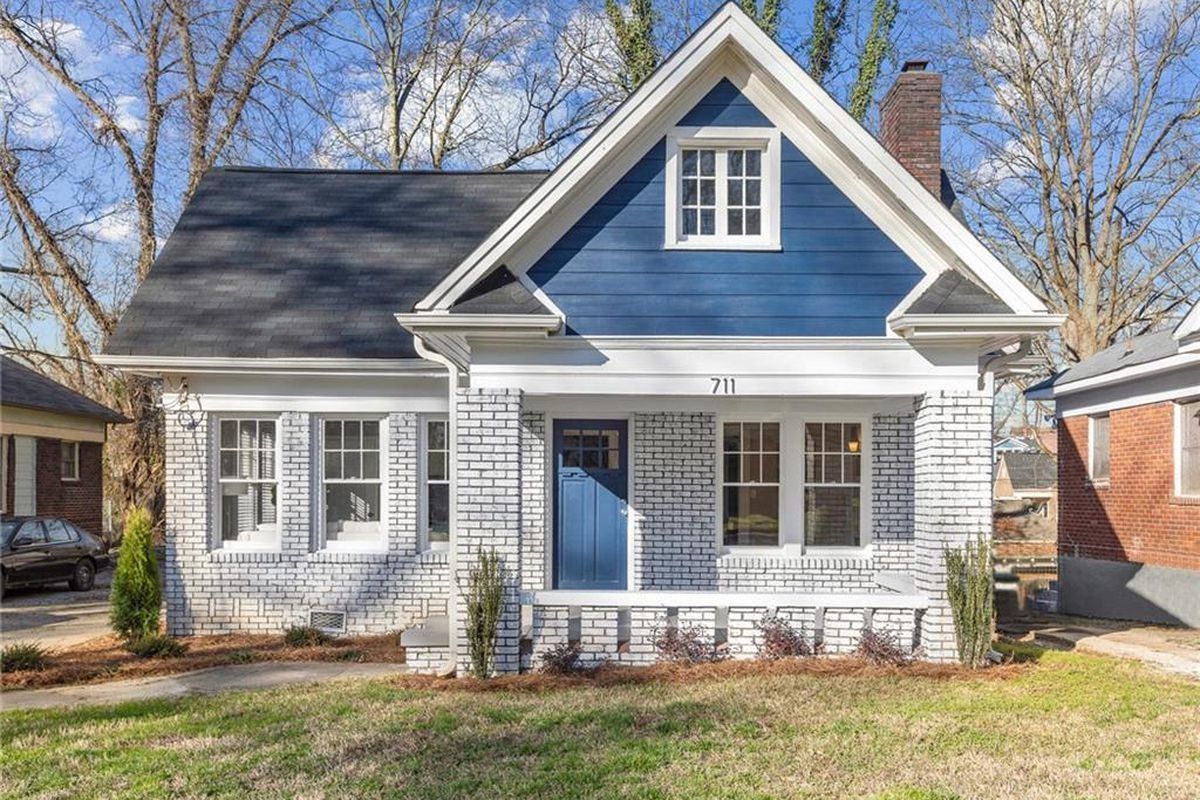 Since mid-2022, interest rates have been on the rise and the housing market has begun to slow down. More than ever homeowners are beginning to turn to cash investors as an alternative to listing their home and paying hefty Realtor fees.
Companies buying houses for cash operate in most major US cities and might be a good fit, depending on the value and condition of your property.
We recommend that home sellers obtain cash offers from 2-3 companies (cash offers or investors) and also consult with a local agent. Remember to never sign anything until you've read and understood all of the terms of an offer.
How Does a Cash Home Offer Work?
Cash home buyers can be public companies, brokerages or private investors who make direct cash offers on homes. These companies are often real estate tech startups that "flip" the property after making minor repairs or improvements. Alternatively, many cash buyers will purchase the property with the intention of renting it out and owning/holding it for many years.
Typically the pitch from the cash buyer is to provide certainty that the house closes quickly and without requiring showings, marketing, or an official MLS listing.
This convenience may or may not be in favor of the home sellers. Research from industry experts suggest that cash buyers can make offers as low as 72% of the appraised value of the home. That being said, the cash buyers intentionally have a very low "conversion rate" of offers made versus offers accepted.
For example, large home buying companies like Opendoor make hundreds of offers per week but only a fraction of those are actually accepted.
Types of Cash Home Buyers
There are 4 types of real estate investors that purchase homes with cash:
1. Old-School, "We Buy Ugly Houses" Providers
These are corporate entities who buy distressed houses and often pay as low as 60% of the fair market value for the property. If your house is in good condition and you want to sell for top dollar, this might not be your best option.
2. Startups and "iBuyers"
Companies that buy homes for cash with instant offers using technology and market data. Examples are Offerpad, Opendoor, Orchard and Knock.
3. Local Investors or Retail Buyers
Local buyers looking for properties and holding them as a rental in a small portfolio.
4. National Investors
Large corporate entities who are often backed by hedge funds like Blackrock. These organizations are usually publicly traded and operate REITs (real estate investment trusts) on a large scale. Examples are companies like Invitation Homes.

Companies That Buy Homes for Cash
1. Offerpad
Known for fast cash closings, Offerpad is an iBuyer founded in 2017. Offerpad generates an initial offer price for the property based on comparable sales and then fine-tunes the offer after an in-person evaluation.
Service Fee: 5% of Home Sale Price
Offer Range: 75% to 90% of Fair Market Value (FMV)
Target Properties: Offerpad mostly seeks houses only in desirable neighborhoods and for properties that need minimal repairs.
Closing Date & Offer Terms: Offerpad has one of the fastest closing schedules, with the earliest timeline being 10 days. Their offer terms may change after the home inspection.
Geographical Availability: Offerpad is available in more than 20 markets in the US.
2. Opendoor
Opendoor is a publicly traded company and is the country's largest iBuyer. They offer flexible closing timelines. Opendoor's stock has suffered lately and many agents have noticed that the offers are coming in lower than they have in recent years.
Service Fee: 6% of Home Sale Price
Offer Range: 75% to 95% of Fair Market Value (FMV)
Target Properties: Opendoor targets homes in good neighborhoods and often focus on the suburbs of major cities.
Closing Date & Offer Terms: Opendoor provides a flexible closings and performs a final inspection before signing a formal purchase agreement.
Geographic Availability: Opendoor is available in more than 50 markets.
3. Knock
Knock is an established real estate tech startup. They offer creative mortgage solutions and a home trade-in program. Their approach allows you to buy and sell at the same time without the headache of juggling two transactions.
Service Fee: 3%
Typical Offer: 75% to 90% of Fair Market Value (FMV)
Target Properties: Knock offers cash for houses only when you are interested in buying another home while selling the existing one.
Closing Date & Offer Terms: Knock offers a flexible closing schedule, and the final closing timeline is 6 months, considering when your old house sells. Knock's offer terms may change after the home inspection.
Limited Coverage: Knock only covers ~20 markets.
4. We Buy Ugly Houses
We Buy Ugly Houses is one of the original cash home buyer brands in the US. Instead of focusing on move-in ready homes, the company typically targets distressed home sellers that might aren't able to fix up their home and sell on the MLS.
Service Fee: None
Typical Offer: 60% to 70% of Fair Market Value (FMV)
Target Properties: Distressed properties or sales involving messy financial situations, such as couples going through a divorce, a death in the family, high-crime neighborhoods, etc.
Geographic Coverage: We Buy Ugly Houses more than 1,000 cities
5. Orchard Homes
Orchard is a real estate cash buyer that finances the purchase of a new home before selling the old one.
Service Fee: 6% to 10%
Typical Offer: 70% to 85% of Fair Market Value (FMV)
Target Properties: Orchard offers cash for houses for all types of properties that need minimal repairs while calculating the reselling profits.
Closing Date & Offer Terms: With Orchard Homes, you can close the transaction within 20 to 30 days. If you avail of Orchard Home Loans, their loans subsidiary, you won't have to pay extra fees, which are 6 times more than a traditional money lender.
Geographic Coverage: Orchard is available in 11 markets
6. Sundae
Sundae leverages an investor marketplace rather than buying the home with their own cash. On Sundae's platform, pre-qualified investors place bids and offer cash for properties. Home sellers with homes in desirable locations may get multiple cash offers. With over 1500 pre-vetted investors, Sundae continues to expand its cash home buyer network.
Service Fee: None
Typical Offer: 65% to 80% of Fair Market Value (FMV)
Types of Properties Purchased: All types of homes.
Closing Date & Offer Terms: Sundae provides a flexible closing date, up to 60 days out. Offer terms are inflexible, but there is a possibility for negotiation.
Geographic Coverage: Sundae is available in California, Texas, Georgia and Washington state.
Get in touch. Send us a message now.