Factors That Influence The Cost of House Renovation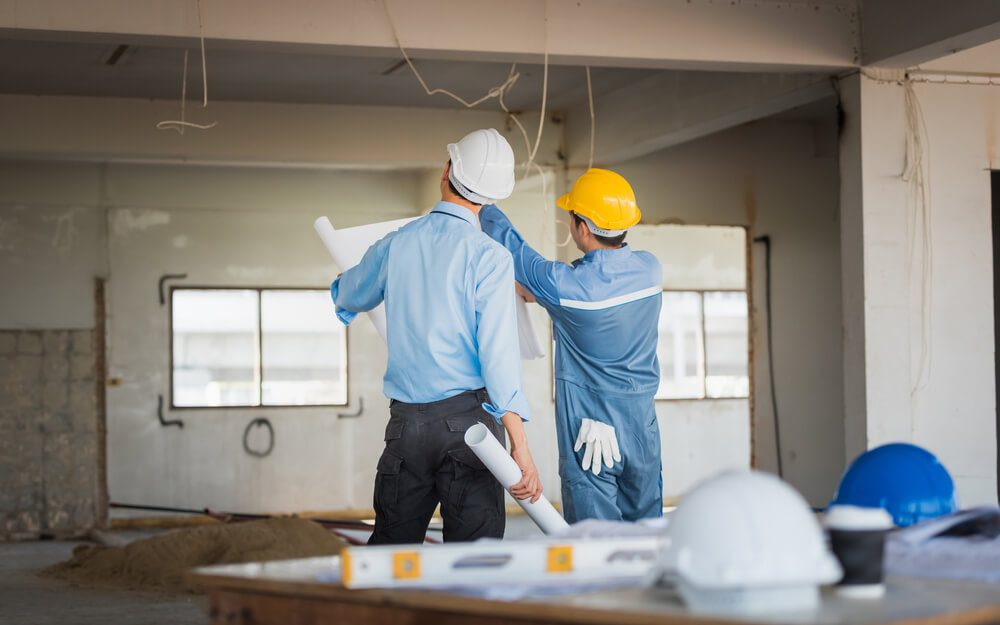 Feb 16, 2023
Home renovation can be costly and stressful. You may find yourself wondering what major factors will affect the cost of your project. In this article, we'll explore the elements that will influence how much money you'll need to make a successful house renovation.
Size of the House
The size of the house is an important factor when pricing a home renovation project. A larger home means that more materials and labor will be required to complete the job. The number of rooms in the house, as well as their individual sizes, should be taken into consideration for an accurate cost estimate.
Allowing for ample space for construction workers or contractors to move around can help avoid any additional time and costs associated with navigating a crowded workspace. It can also affect the amount of materials needed; larger rooms typically require more materials than their smaller counterparts. Rooms with higher ceilings may require additional labor and lifts for hard-to-reach areas or specialty tools for ceilings and light fixtures that are higher up on a wall.
Condition of the House
When beginning the process of renovating an existing house, it is crucial to evaluate its condition in order to determine the cost and effort of the renovation project. The specific condition of each house can vary greatly, but typically includes factors such as state of repair (walls, ceilings, floors and plumbing), age and level of upkeep.
Poorly maintained homes may require additional time and money devoted to their renovation due to easily fixable conditions such as peeling walls or leaking pipes. By carefully assessing the current condition of a home, contractors can provide an accurate estimate of what it will cost to bring the house up to standard.
While some houses may require only cosmetic work, others may be in need of structural or electrical repairs that can significantly raise the price of a home renovation project.
Materials Used
When it comes to house renovation, one of the main costs to consider is the materials used. From flooring to countertops, fixture quality and durability have a direct impact on the overall cost. It's important to factor in expected life-span when purchasing materials as well as aesthetic preferences.
Here is an overview of some of the most common materials used for house renovation projects:
Flooring: hardwood, laminate, tile, vinyl, carpet
Wallcoverings: wallpaper, paint, paneling
Cabinetry and work surfaces: wood, granite, quartz
Plumbing fixtures: toilets and bidets, faucets (monobloc and widespread), shower enclosures/heads
Lighting fixtures: incandescent bulbs (standard and dimmable), LED bulbs (standard and dimmable), track lighting
Electrical outlets/switches: Duplex outlets/switch receptacles and light switches/dimmers
Appliances: ovens/range hoods; refrigerators; dishwashers; microwaves; washer/dryers; garbage disposals
The House Renovation Contractor You Chose
The type of house renovation contractor you decide to work with can often have a big influence on the overall cost of the project. Different contractors bring different levels of experience, skill and even reputation to the table which can affect their quote so it is important to thoroughly research the contractors before making your decision.
When looking for a reputable contractor, be sure to assess their background and look at reviews from previous customers or other industry professionals. It's also a good idea to ask for samples of past projects or check out their portfolio and references so that you can get an idea of the quality of work that they do and make sure they understand your project objectives.
According to this house renovation contractor from Malaysia, it is important to understand that the cost of a job will also depend on the size and complexity of the project, as well as what materials are needed. This is why it is important to have an open and honest discussion with your contractor before any work begins so that both parties are aware of the scope of the project and expectations.
Once you have chosen a contractor, it's important that you have an in-depth discussion about project costs and establish reasonable expectations for both parties. Most contractors will provide some flexibility in terms of budget and cost management, so don't be afraid to negotiate reasonable payment terms upfront in order to keep costs under control throughout the project.
Renovation Project Scope
The scope of the project, or the overall level of complexity, can have a significant impact on the cost of renovating your house. Major renovations may include major structural changes to walls, windows, roofs and other aspects of the home. Replacements of large appliances or non-structural modifications such as updates to bathrooms and kitchens are also expensive upgrades. They can include everything from advanced plumbing work to replacing existing fixtures with new ones.
The materials chosen for the renovation play an essential role in determining overall costs. Depending on available space, budget and design preferences, homeowners may opt for higher-end materials such as ceramic tiles or granite countertops for kitchen areas. Any additional furniture or fixtures that need to be incorporated into the project will also increase expenses.
Finally, the number of contractors required to complete a renovation can significantly drive up costs associated with any given project. Contractors come in multiple varieties and are hired to handle specific tasks – electricians to install wiring systems; plumbers to run plumbing lines; painters for interior rooms; roofers for roofing materials; drywallers/plasterers for drywall repairs and surface preparation; carpenters for constructing custom built-in cabinetry and more – all depending on the size and scope of your project. Hiring multiple contractors requires careful coordination across schedules and budgets which can add to expenses associated with any house renovation project.
Timeline
The timeline of a renovation project may influence its cost. It is important to set accurate expectations with your contractor so that you can agree on a schedule and budget. A typical renovation could take anywhere from a couple of weeks to several months depending on its size and complexity, while larger projects may take years before they are completed. Smaller projects, such as painting or installing new fixtures usually take shorter timeframes, while larger-scale renovations likely need more time for planning and construction.
When it comes to the timeline for a home renovation, the cost of labor is an important factor. Contractors that work more efficiently can often save customers money as they will complete projects in less time than workers with less experience. Additionally, if you are willing to wait longer between stages of the project rather than getting everything done at once, you may be able to find better deals on supplies or materials as waiting may allow you to purchase items when they are available at discounted prices or when they can be found in bulk-buying situations.
Conclusion
In conclusion, it is clear that a number of factors could influence the overall cost to renovate your home. These can range from your choice of materials, to labor costs and the complexity of the design. By considering these factors before beginning your renovation, you can be prepared for any potential hidden costs that may arise.
With some careful planning and budgeting beforehand, you may be able to ensure that your renovation project remains within budget. Additionally, it's important not to lose sight of the end goal – creating a home that reflects your individual lifestyle and preferences. By investing in a high-quality outcome with lasting value, you can make sure that you will enjoy your renovated space for many years to come.