Home Loans for Nurses: Exclusive Mortgage Programs and Benefits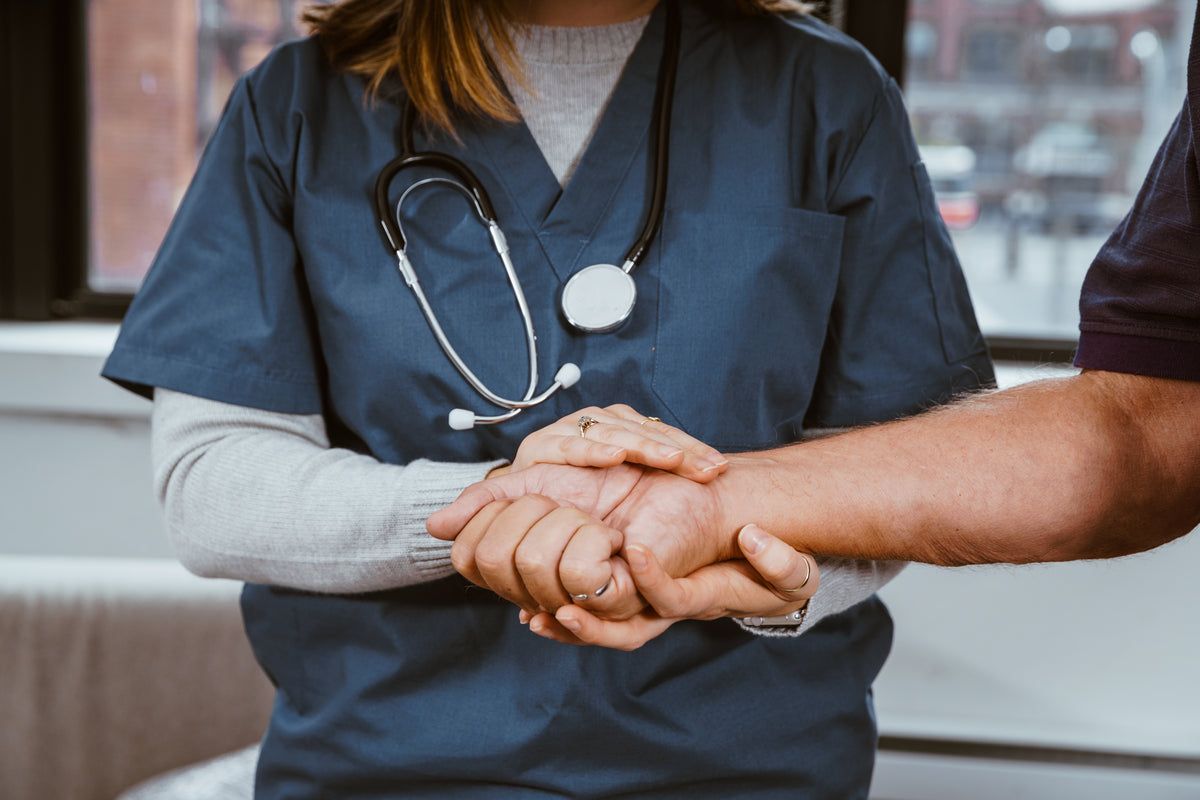 Apr 10, 2023
Nurses are the backbone of the healthcare system, and their dedication to their profession is unmatched. As a way of recognizing and rewarding their hard work, various lenders and organizations have developed exclusive home loan programs for nurses.
If you're a nurse looking to buy a home, it's essential to be aware of these unique mortgage opportunities that can help you secure a better deal. In this article, we'll explore the various home loan options available to nurses, their benefits, and tips to help you secure the best mortgage possible.
Special Mortgage Programs for Nurses
Down Payment Assistance Programs
Aside from conventional loans, there are several exclusive mortgage programs designed specifically for nurses, offering competitive interest rates, low down payment options, and flexible underwriting guidelines. Some popular programs include:
Nurse Next Door Program
The Nurse Next Door Program, also known as the Good Neighbor Next Door Program, is a HUD-sponsored initiative that aims to encourage nurses and other public service professionals to buy homes in revitalization areas. Eligible participants can receive a 50% discount on the list price of qualifying homes.
Nurses Mortgage Assistance Programs
Several state and local governments offer mortgage assistance programs for nurses. These programs may provide low-interest loans, down payment assistance, and grants to help nurses afford a home. Be sure to research programs available in your state and local area, as eligibility and benefits can vary.
Lender-specific Mortgage Programs
Some lenders offer exclusive mortgage programs for nurses, such as discounted interest rates, low down payment options, or waived private mortgage insurance (PMI) requirements. Be sure to shop around and inquire about any nurse-specific programs when comparing loan offers.
Benefits of Home Loans for Nurses
Debt to Income Ratio
Home loans for nurses come with a range of benefits that can make homeownership more affordable and accessible:
Competitive Interest Rates
Mortgage programs tailored for nurses often feature lower interest rates than traditional loans, which can save you thousands of dollars over the life of the loan.
Low Down Payment Options
Many home loan programs for nurses require a smaller down payment, sometimes as low as 0-3.5%, making it easier for you to get into a home without having to save a significant amount of money upfront.
Flexible Underwriting Guidelines
Nurse-specific home loans often come with more flexible underwriting guidelines, which can make it easier to qualify for a mortgage even if you have a lower credit score or higher debt-to-income (DTI) ratio.
Additional Financial Assistance
Some programs provide additional financial assistance, such as grants or forgivable loans, which can help you cover closing costs or make necessary home repairs.
Tips for Securing the Best Home Loan as a Nurse
Mortgage Lenders
To maximize the benefits of home loans for nurses, keep the following tips in mind:
Improve Your Credit Score
While there is a minimum credit score, a higher credit score can help you secure a better interest rate and loan terms. Before applying for a mortgage, review your credit report, correct any errors, and work on improving your score by paying bills on time and reducing your debt.
Research and Compare Loan Programs
Take the time to research and compare various loan programs, both specific to nurses and general home loans. Don't hesitate to ask lenders about any nurse-specific benefits or programs they may offer.
Shop Around for the Best Rate
Interest rates and loan terms can vary significantly between lenders. Get quotes from multiple lenders to ensure you're getting the best possible deal on your mortgage.
Consider Working with a Mortgage Broker
A mortgage broker can help you navigate the complexities of home loans for nurses and find the best possible mortgage for your situation.
Get Pre-Approved for a Mortgage
Before you begin house hunting, get pre-approved for a mortgage. This will give you a clear idea of your budget, make you more attractive to sellers, and speed up the home buying process.
Save for Closing Costs and Other Expenses
In addition to your down payment, you'll need to cover closing costs, which typically range from 2-5% of the home's purchase price. Be prepared to cover these costs and have an emergency fund in place for unexpected expenses.
Work with a Real Estate Agent Familiar with Nurse Home Loan Programs
Collaborate with a real estate agent who is familiar with home loan programs for nurses. They can help you find a home that fits your budget and ensure you're taking advantage of all the benefits available to you.
Be Patient and Persistent
The home buying process can be challenging, especially in competitive markets. Stay patient and persistent, and remember that the right home and mortgage program for you are out there.
Conclusion
Private Mortgage Insurance
Home loans for nurses offer unique benefits and opportunities that can make homeownership more accessible and affordable for those in the nursing profession. Like other healthcare professionals, nurses give important service to our community. That is why there are mortgage programs designed for them beyond conventional mortgages.
Mortgage Loan Program
By researching and comparing loan programs, working with professionals familiar with these exclusive options, finding the appropriate mortgage lender, and following our tips, you can secure the best possible mortgage for your situation. Don't miss out on the chance to take advantage of these special programs designed to recognize and reward your hard work and dedication to your profession.