What Are Closing Costs When Buying a House?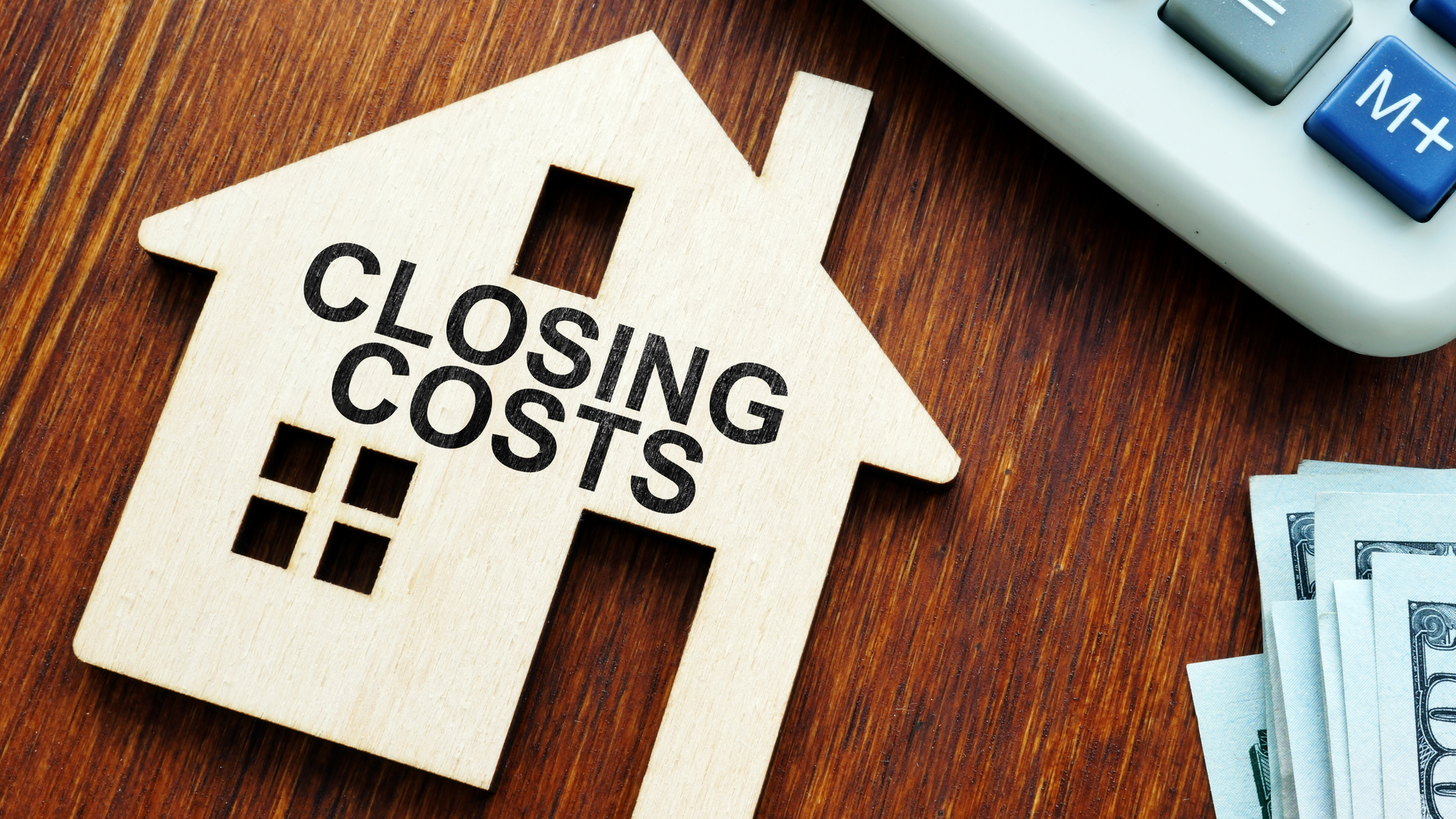 Mar 6, 2020
When most people begin thinking about financing the purchase of a house, they tend to focus on how much of a mortgage they can hope to secure and what kind of down payment they'll be able to make.
While those two factors are definitely very important, there's a third type that you can't afford to ignore if you're serious about buying a home: closing costs.
What Are Closing Costs for a Homebuyer?
Closing costs are all the payments you need to make before you can actually close on a house. Like down payments, they're an upfront cost. In the future, you'll make mortgage payments every month. Before that, you have to put money down on the house and pay any fees required to close the sale.
How much your closing costs will be as the buyer will depend on a variety of different factors. However, within three days of receiving your loan application, a lender is required by law to provide you with a loan estimate.
Among other things, this estimate must include an approximation of what the closing costs will total. Otherwise, you could go through the entire process of buying a house only to get blindsided during the very last step and have to rethink your entire budget. So, while it's just an estimate, it's usually a fairly reliable one. Your lender doesn't want to lose a potential client because closing costs were higher than you had been quoted.
Furthermore, your lender should provide you with a closing disclosure within three days of your actual closing. This document will detail the final amount for your loan and break down any closing costs involved, so there are no surprises.
Still, before applying for a mortgage, it's helpful to get a better sense for what fees your closing costs may entail. For most buyers, the fees included in closing costs are:
1. Lender Fees
Depending on your lender, they'll either charge you one origination fee for your mortgage or list them out in individual amounts like:
Administrative Fees
Appraisal Costs
Courier Fees
Credit Check Cost
Flood Certification
Processing Fees
Transfer Taxes
In some cases, it may also make sense to request discount points from your lender, which would lower your interest rate but would also need to be paid as a closing cost.
2. Title Fees
Before you take over title of a house, you want to be sure that no one will be able to challenge your ownership later on. Imagine if the former owner had a lien and a lender was able to prove that the house was actually theirs because of it. You could be in for a lengthy and very expensive court case in order to keep the house.
This is why you want to pay for title insurance during closing. The insurance company will do rigorous research to ensure your claim to the house will never be successfully challenged once you close. If you're taking out a loan, you'll also be required to buy the lender a title insurance policy for similar reasons. They, too, want peace of mind knowing that their borrower will never be stripped of their collateral.
Title fees will probably represent a large amount of your total closing costs as the buyer, so be sure to shop around. Never choose the same title company the seller used, either, as they're unlikely to find anything they may have missed last time.
3. Third-Party Fees
Any number of third parties may be involved in the purchase of a home, each of which will charge a fee for their services.
Some examples of these fees include:
Appraisal Fee
Credit Report Fee
Mortgage Insurance
Tax Service Fee
Fortunately, these fees tend to be fairly low, from $20 up to $300 or $400 for your appraisal. Again, your lender's initial estimate should incorporate them.
4. Homeowner Fees
Finally, being a homeowner comes with new financial obligations.
The most common examples of these new types of fees are:
Escrow Account Fees
Homeowners Association Dues
Homeowners Insurance
Property Taxes
Although these fees are usually assessed annually, they are often charged monthly or quarterly with the money then being held in escrow. So, sellers usually make these payments ahead of time for months when they won't even own their home anymore.
In that case, they typically require that the buyer reimburses them for those amounts upon closing. After all, the buyer will still get to enjoy the benefits associated with those fees (e.g. services the HOA provides).
Who Pays the Closing Costs?
The answer is that both parties have closing costs they may be responsible for paying. We just covered the buyer's, but the seller's closing costs could include:
Attorney Fees
Escrow Fees
HOA Fees
Prorated Property Taxes
Real Estate Agent Commission
Transfer Tax
However, who actually pays for what is formally decided during negotiations.
For example, if the market favors you, as the buyer, the seller may be open to covering some of those aforementioned fees as a way to make the purchase more attractive.
If your closing costs are overwhelming, you could ask the seller to raise the purchase price of the home in exchange for help with some of those fees. They might be open to adding the amount you need to the price, because it ensures they won't lose the sale or their profit margin.
The Easiest Way to Put $5k Toward Your Closing Costs
At SimpleShowing, we're also very proud to offer help with closing costs to buyers who use our program to connect with a real estate agent and find their perfect home.
Upon closing, home buyers who purchase any home with a SimpleShowing agent can get $5,000 on average towards closing cost with our Buyer Refund Program!
How to Keep Your Closing Costs to a Minimum
Aside from house-hunting during a buyer's market, the best ways to keep your closing costs down are to work with an experienced real estate agent who knows how to handle negotiations and use SimpleShowing, so you qualify for our Buyer Refund which can contribute $5,000 on average towards your closing costs.
For many buyers, that would be enough to cover most – if not all – of their closing costs.
Contact us today to learn all about how we help buyers like you connect with agents and keep costs down.