How Much Commission Are Buyers Agents Paid?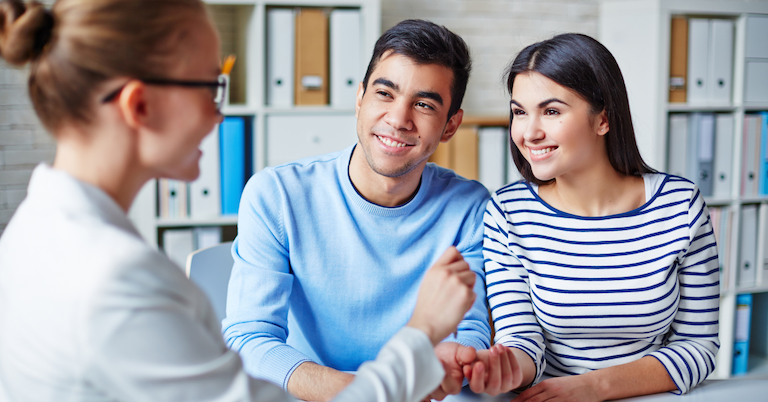 Nov 23, 2022
A common question asked by those selling their home for sale by owner (FSBO) is "how much commission are buyers agents get paid and do I have to pay them?". A big reason sellers choose to list their homes FSBO is to avoid paying commissions to a listing agent. However, just because they avoid paying commission to a listing agent does not necessarily mean they'll avoid paying commission to a buyer's agent.
Whether you are listing FSBO or through a listing agent, you are likely to have to pay commission to a buyer's agent. Therefore, it's important to understand just how much commission you will have to pay so that you can budget it into your total selling costs.

How Does Buyer's Agent Commission Work?
Nearly all traditional real estate transactions involve the buying and listing agent receiving a percentage of the home's commission. If you are selling, you are likely already aware that in traditional real estate transactions that involve a full commission listing broker, there's a total amount of real estate agent commission that is decided upon when a listing agreement is signed.

While this commission percentage varies by region, the exact number usually falls between 5-6%. The full 5-6% commission of the home is combined for simplicity and paid to the listing agent by the seller. This money is generated from the sale of the home. The listing agent will keep a portion of the profits (2-3%) while the other portion is given to the buyer's agent through the purchase of the home.

Who Pays the Buyer's Agent Commission?
It's a common misconception as to who pays the buyer's agent commission. While many buyers assume these agent services are free and the seller pays both, that idea isn't entirely true. Buyers do in fact pay, just not as directly as it may seem.

While the buyer's agent fee is technically paid by the seller, sellers factor in the cost of buyer commissions when they price their homes. Typically, the listing agent and the buyer's agent split the commission from the transaction after closing. While the funds come off the seller's side, creating the illusion that the seller pays, buyers are the only one bringing money to the closing table.

How Does FSBO Affect Buyers Agent Commission?
If you are selling FSBO, you are likely already aware that in traditional real estate transactions that involve a full commission listing agent, there's an amount of agent commission that is decided upon when a listing agreement is signed.

When selling FSBO, sellers can eliminate this agent commission they would typically pay a traditional listing agent. Sellers can list their home on the MLS for a flat fee, eliminating all listing agent commission costs. However, the seller will have to put in the extra effort (and potentially extra money) to stage their home, market it to buyers, and negotiate offers.

As previously mentioned, the seller will still have to pay the buyer's agent fee. But, since the money is technically baked into the listing price and paid for by the buyer, seller's don't have all too much to worry about as long as they are aware of how the money is split.

So How Much Do Buyer's Agents Get Paid?
Whether you are selling with a traditional agent or FSBO, there is no exact amount that a buyer's agent gets paid. This number is determined by the listing price of the home. In a traditional selling situation, the sellers will work with a local realtor to determine the listing price based on market conditions and similar homes in the area. Those selling FSBO will have to research that information themselves.

When listing your home, the MLS will ask how much the seller is willing to pay the buyer's agent. The listing agent will help sellers come up with a percentage amount that will generate enough traffic to appeal to buyers agents and their clients. When selling FSBO, sellers will have to decide the percentage amount they are willing to pay themselves. This will require a bit of research to figure out.

Pay Less and Get More with Low-Commission Alternatives
The most common reason sellers decide to sell FSBO is to eliminate costly listing agent fees. However, these sellers often don't consider all of the work agents put into selling a home. This includes tasks such as marketing the home, filtering buyers, drawing up contracts, negotiating offers, and much more. While it may be worth saving the money, the stress from navigating the process on your own may be overwhelming.

With SimpleShowing, sellers can save thousands with our 1% listing fee that automatically lowers total commission to just 4%! Not only that, but you will get the same exceptional services and features of a big firm brokerage. That means you can lower your selling costs without having to do all the work on your own.

Contact SimpleShowing today to get in touch with one of our local agents in your area. We will help you get the best home at the best price with our low-commission model.