What is the Buyer's Agent Fee?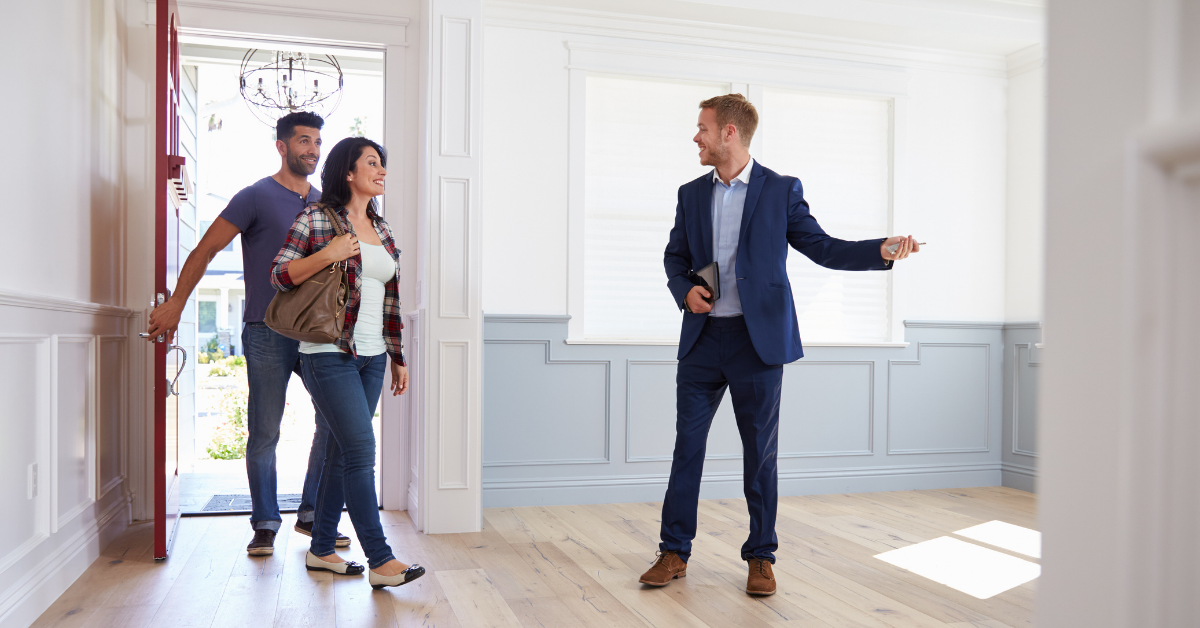 Mar 19, 2023
Using a realtor to help you buy a home isn't free. The home buying process involves a variety of costs including those for the down payment, application fee, appraisal, credit check, title insurance, and of course, the realtor fee.

If you are buying a home with a realtor, a buyer's agent fee is something you will need to be prepared for and factor into your home buying costs. If you are a first-time homebuyer or have never bought a home before, you may not be familiar with this term. Luckily, we are here to explain what this fee is, who pays it, and what services your buyer's agent will provide.
And if you're a home seller, get ready to bake in the buyer agent commission into your seller closing costs.

What amount is the buyer's agent fee?
The buyer's agent fee might be more costly than you think. Nearly all real estate transactions involve a buyer's agent and a listing agent. When a transaction is complete, both agents receive a percentage of the sale. This is oftentimes referred to as the agent fee as it is paid for by the buyer and seller.

You are likely wondering how much this fee actually is. While the fee varies by region, the total agent fees are usually between 5-6%. This commission percentage is combined for simplicity and then split between the two agents. After the total commission is split, the buyer's agent fee comes in at around 2.5-3%. While this percentage may seem small, remember that it is 2.5-3% from the cost of a home. This translates to thousands of dollars in fees depending on the home.


Who pays the buyer's agent fee?
The most confusing part about buyer's agent fees is who actually pays. Of course, it makes sense that the buyer's agent would pay the buyer's agent fee, but it isn't a direct transaction. The buyer's agent fee is actually factored into the cost of the home you are buying. So, when you pay for your home through your mortgage, you are paying the buyer's agent fee.

After closing, the seller's listing agent will typically split the commission with the buyer's agent. The funds coming from the seller's side, creates the illusion that the seller pays. However it is still the buyer that pays the fee at the end of the day.

What are you paying your buyer agent for?
Considering paying for a buyer's agent is such an expense, it only makes sense to question what exactly you are paying for. Here are a couple of the most common services a buyer's agent provides to their clients.
Assist in determining your home buying goals
Identify available homes and new listings in the area that meet your needs
Provide information on the area (neighborhoods, schools, things to do, etc.)
Help with finding home financing options and solutions that will benefit the buyer
Assist in evaluating properties and making comparisons with competing properties
Show home buyers around potential properties that they may be interested in
Plan a negotiation strategy to enhance buyer's position among competition
Continuously the progress toward closing after a contract has been accepted
Monitor the appraisal, loan approval process, title insurance, etc.
Keep buyer's informed of any event that may affect closing
Attend the home closing with buyers

When working with a buyer's agent, all of your information is completely confidential. This also includes all conversations you have with your buyer's agent. Remember, your buyer's agent will always have your best interest in mind.


How can I save on the buyer's agent fee?
There are many ways to save on buyer's agent fees. While it is entirely possible to buy a home on your own without an agent, it is not an easy feat. If you are not familiar with real estate transactions, you might be overwhelmed with the financial process and home buying jargon that is involved. If you already understand the buying process, or are willing to learn how it works, definitely go for it. However, there is a way to work with a full-service buyers agent without having to pay any hefty fees.

SimpleShowing is the new way to buy a home. Today's homebuyers are taking on much of the legwork themselves when it comes to searching for homes. At SimpleShowing, we reward buyers for putting in the work by letting them keep half of our commission. Our agents keep 1.5% of the commission and refund the other 1.5% to our buyers. We can refund part of the commission because we've focused on making the homebuying process more efficient.

Want to save on buyer's agent fees? Pay less and get more with SimpleShowing! Contact SimpleShowing today to get in touch with one of our local agents in your area. We will help you get the best home at the best price with our low-commission model.