Negotiating Real Estate Agent Commission: How to Reduce Costs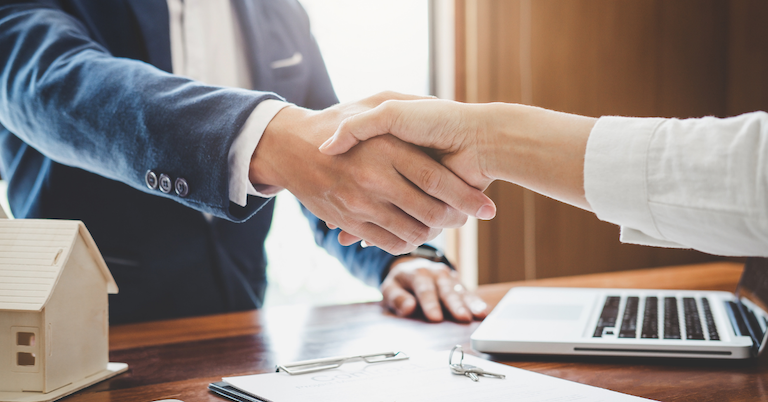 Aug 15, 2023
When buying or selling a home, you are likely to come across many costs. If you are working with a realtor, you will want to factor commission fees into your costs. Most often, the realtor commission is 6% of a property's final sale price. The buying and selling agents then split that commission between them, with each taking 3%.
A common misconception when it comes to real estate agent commission is that the 6% is standard within the industry. In truth, there is no common price. That 6% simply serves as an average standard. What many real estate agents and brokers won't tell you is that the commission is almost always negotiable.
However, your ability to negotiate a lower percentage depends on several factors. Just be aware that if you do offer a lower commission rate to your realtor, they may refuse your offer or potentially back out as your agent.
Luckily, there are a few reasons a realtor might be willing to accept lower commission fees. Check out these reasons for negotiating real estate agents commission, as well as how to effectively negotiate fees to reduce costs.
Reasons a Realtor Might Accept Lower Commission
Negotiating commission with your real estate agent may be a bit tricky as most like to stay as close to the average rates as possible. But, if you are lucky and good at negotiating, you may be able to find a compromise. Here are a few instances in which an agent might accept your counteroffer.
If it is a buyers market and the home is an easy one for the agent to sell.
If you are selling a move-in ready home that is already staged, or it is a buyers market and your home is an easy sale. This is less work on the agent's end.
If your home is high-end with an equally as high listing price. Agents will often overlook lower rates when they are already making good money from larger sales.
If you are using the same agent to buy and sell simultaneously or are using the agent to sell multiple properties. This is often known as "dual agency".
If you work in the industry (ie. investor) and find yourself frequently buying and selling, many agents give you a break because of repeat business.
If you as the buyer/seller are taking care of many of the tasks the agent would typically do. Doesn't really make sense to pay full commission if the agent is only doing half the work?
How to Negotiate Lower Real Estate Commission
Before negotiating with your real estate agent, you will want to know the ins and outs of doing so effectively. The more knowledgeable you are, the more leverage you'll have in negotiating. At the end of the day, you will want to be respectful to your agent and make a counteroffer that is beneficial to both parties.
Know the Local Market Well
Knowing your local market is a great negotiation tool to use to your advantage. If you are a seller living in a hot neighborhood, provide that reasoning to your real estate agent as to why your home would be an easy (and profitable) sale for them. Of course, you will also want to do your research and back up this claim with data that shows just how quickly similar homes in your area are selling, as well as their selling prices.
Be sure you also know the average agent commission rate in your area. This will serve as a solid baseline for your negotiations to ensure both parties are keeping requests reasonable. While the rate typically averages at 6%, this could differ depending on the location.
Offer to Take on Some of The Responsibility
The real estate agent commission that you pay is to compensate your agent for the services they provide. However, if you eliminate some of the services that the agent would traditionally provide and instead do them yourself, then you may get a discount on their fees.
As a seller, you could take your own listing photos or stage your own home. As a buyer, you can do the home search yourself and have your agent for negotiation and contract support. Just make sure you are capable of taking on these responsibilities. There's a reason agents are paid for their service.
You are Buying Multiple Properties
If you are an investor who is buying and selling multiple properties frequently, let your real estate agent know you'd like them to help with the transactions. If you are a good client and continue to do business with them, you may be able to talk them into adjusting their rates.
Sell in the Off Season if Possible
Business slows for real estate agents in the fall and summer months. Sellers are holding tight onto their homes and buyers are waiting out for the spring housing market to hit.
While selling during this time might mean you will face a longer selling period, you may be able to use this to negotiate a lower commission price. If an agent is in serious need of business, they may be willing to work out a deal with you.
The Smartest Way to Lower Commission
While negotiating real estate agent commission is certainly possible, it is not always guaranteed. However, what if we told you there was a smart and easy way to save on hefty real estate agent commission rates with no negotiation involved?
Low-commission or discount brokerages like SimpleShowing charge lower commission rates than a traditional brokerages while providing very similar (if not the same) level of service compared to a larger, "full-service" brokerage.
For sellers, SimpleShowing charges $0 up front and a 1% listing fee at closing. This 1% listing fee includes:
Listing on the MLS and 50+ real estate sites
An open house
Professional photos
Digital marketing of your listing
Dedicated real estate agent
Contract and negotiation support
For buyers, SimpleShowing rewards a commission refund of up to 50% at closing (half of the typical 3% commission, or 1.5% of the purchase price). This refund will be written as a check to the buyer at closing or used to reduce the buyer's closing costs. Buyer services include:
No fees or obligations
Dedicated real estate agent
Instant online, tour scheduling of any home
Help with inspections and repairs
Contract and negotiation support
Ready to save on real estate agent commission without compromising on the full-service experience. Contact us today to get in touch with an agent.
Final Thoughts
Understanding the nuances of a real estate agent's commission can significantly influence both the buyer and seller's experience. Clever real estate strategies and keen awareness can guide a homeowner in the home selling process, ensuring they strike a balance between getting a fair price and availing the expertise of local agents. As the article highlights, it's entirely feasible to negotiate real estate commission, especially when you're equipped with knowledge about competitive buyer's agent fees, dual agency dynamics, and the specifics of a listing agreement.
In essence, while real estate agent commissions may appear set in stone, they're anything but. It's imperative for participants in the home buying or selling process to arm themselves with the right tools and insights. Doing so not only ensures a fair deal but also paves the way for a more harmonious relationship between all parties involved. Remember, as with any business transaction, negotiation is key, and understanding the intricacies of the real estate realm is the first step towards a successful deal.