How Much Does It Cost to Sell a House?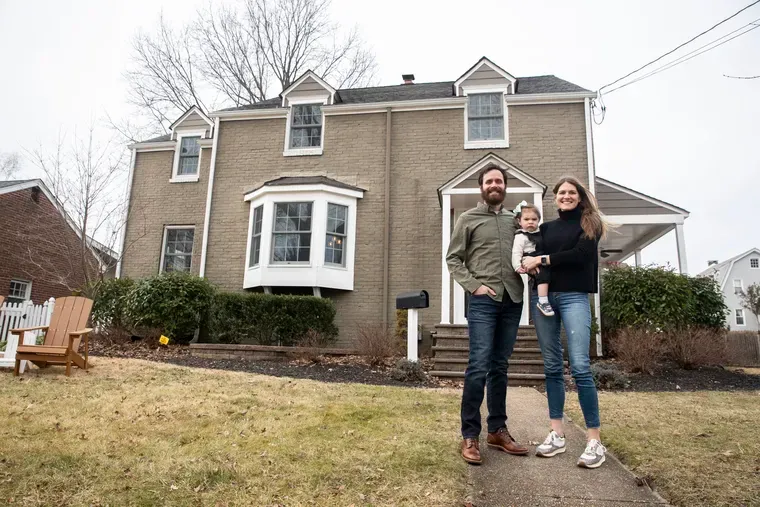 Mar 22, 2023
If you're thinking about selling your house, one of your first thoughts may have been about how much you hope to earn from the sale. That's perfectly natural.
However, before you can enjoy a healthy profit, you need to understand how much it will cost to sell your house.
7 Costs When Selling Your House
The cost to sell your house can be broken down into several different expenses.
Your Cost to Sell a House Could be Up to 8% of the Final Price
If you consider these before listing your home, you'll have a much better idea of the fees involved and the kind of profit you could expect from the sale.
1. Real Estate Agent Commissions
Whether you decide to engage with a Realtor or not, you will likely still have to pay some sort of real estate agent commission when selling your home.
The average commission charged by most listing agents is about 2.5 - 3% of the home's sale price.
In addition to the commission paid to the listing agent, there is also another 2.5-3% that will be due to the buyer's agent who represents the potential home buyer. As a result, the total commission can range anywhere from 5-6% depending on which brokerage you hire. Fortunately, real estate agent commission isn't due until closing, so this isn't an upfront cost you need to pay in advance.
2. Presale Inspection
A presale home inspection isn't a requirement to list your house, but it can save you a lot of money and headache in the long run.
It could cost around $350- 500 to have a professional inspect your home, but the benefits are hard to overestimate. If they find nothing wrong, you'll enjoy peace of mind knowing that no last-minute surprise is going to kill a possible sale. If they do find something, you can choose to address it or price your house accordingly.
3. Preparing Your Home for the Sale
Depending on how the inspection goes, you may need to pay for some repairs before listing your house.
Painting interior walls, updating flooring, replacing old appliances, pressure washing and replacing old water heaters are all possible upgrade you could make prior to listing your property. These would be optional, of course, but they could make a big difference in terms of how quickly you sell your house and how much you can expect to receive for it.
4. Staging Your Home
Staging your home is vital to making the right first impression with potential buyers. However, the work involved comes at a cost.
According to the National Association of Realtors (NAR), "The median dollar value spent on home staging was about $500." Furthermore, "When staging a home, 22 percent of sellers' agents reported an increase of one to five percent of the dollar value offered by buyers, in comparison to similar homes."
NAR goes on to report that 17% of respondents reported that staging their homes increased the selling price of their homes by between 6-10%.
5. Repairs the Buyer Requests
You already handled repairs before listing your home, but a potential buyer may decide one or two more are necessary before they feel comfortable closing.
Again, it's impossible to anticipate these costs, but the good news is that you'll know how much the buyer is willing to spend from their offer. That will make it much easier to decide if it's worth spending the money on their requested repairs.
If you aren't willing to make the repairs or they seem too costly, you could offer a monetary "credit" in lieu of the repairs which could save you time and money. Credits are often referred to as a seller concessions, which are paid at the time of closing and if effect reduce the seller's net proceeds.
6. Closing Costs and Miscellaneous Fees
Even after you get a contract on your house, you have a few more costs to cover.
Closing costs exist for every real estate transaction. For a seller, these include things like transfer tax and outstanding HOA fees.
Buyers also have their own portion of the closing costs, but depending on the market, they may ask you to pitch in. In some circumstances, they may even ask you to pay for all of them. Ask your real estate agent about this early on, so you know whether or not it's something you'll have to include in your budget.
You may also need to cover unpaid property taxes at the time of closing, especially if you escrow your property taxes as part of your monthly mortgage payment.
7. Paying Off the Mortgage
Finally, if you are selling your house before you pay off your mortgage, factor that into the cost of the sale. Hopefully, your profits will take care of what you still owe with something left over.
While uncommon, you'll want to check to make sure you won't be subject to a prepayment penalty. Depending on the terms of your mortgage, that penalty could cost you thousands of dollars. If you don't occupy the home a primary residence (in other words, it's an investment property), you'll also be on the hook for capital gains tax when you file your federal income tax return.
How to Reduce Your Cost to Sell a House
As we mentioned at the beginning, there's really no getting around the cost of hiring a qualified real estate agent to sell your house.
Fortunately, you can greatly reduce that cost by working with SimpleShowing, a discount brokerage for only a 1% listing fee. The average home sellers save $7,500 in commissions by listing with our 1% fee while getting the full services of a traditional agent.
If you've already made up your mind on a specific agent or broker, keep in mind that you may still be able to negotiate agent commissions and save money on the total Realtor fees that you're responsible for.