How to Build a Pergola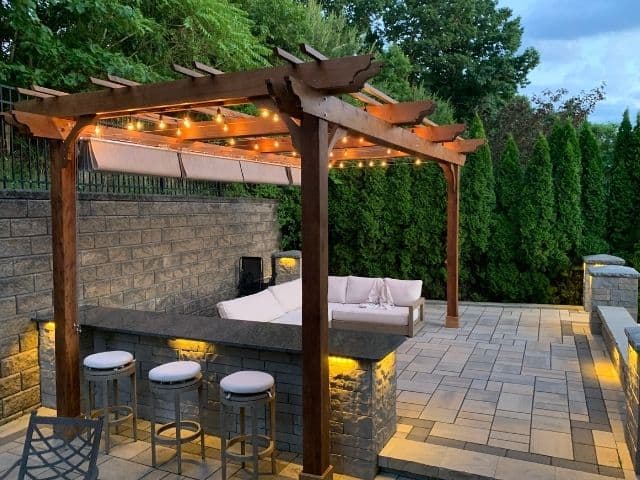 Mar 11, 2023
Pergolas are a rustic and classy addition to any home. These outdoor structures can make a garden homier, give you a new space to relax, or make your house look more stylish.
These structures look complex, but this article will help you learn how to build a freestanding pergola, whether using a DIY pergola kit or your own customized DIY pergola plan.
Planning and Preparation
Before you can do anything, you have to make a few decisions concerning your pergola plans for your outdoor space. Plan and prep for the pergola by choosing a location, size, style, and material.
Location: First, you must decide where to put the freestanding pergola. Most people put them in their backyards, but they can go in your front yard, over your driveway, an existing deck, and existing patio or attached to the side of your home.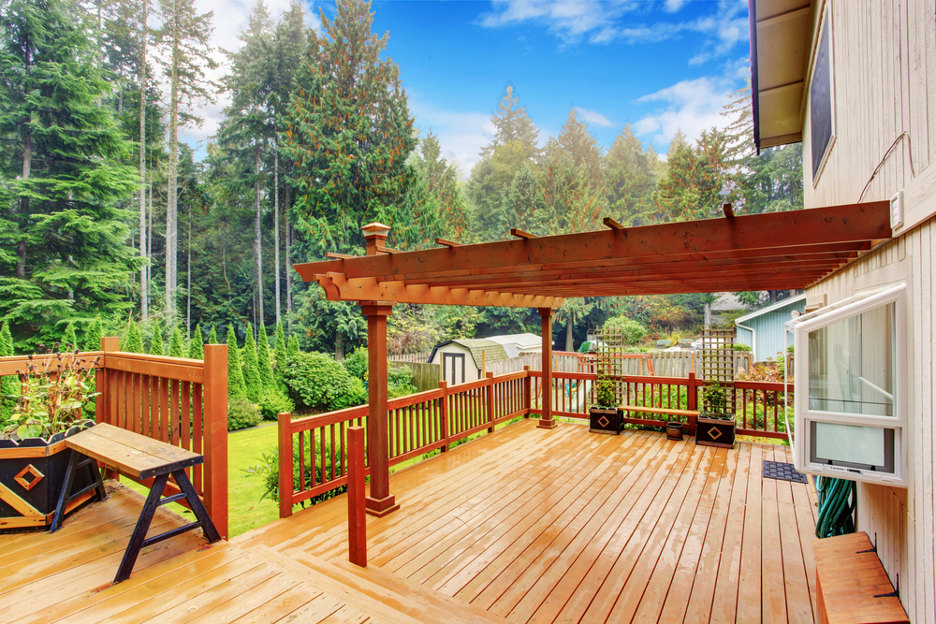 Size: The space you choose will likely dictate the size. But you must consider aspects like height, which will determine how cozy or spacious the pergola feels. They can be as small as 8x8 feet or as large as 20x20 feet.
Style: When designing your backyard pergola, try to settle on a style you like that goes with the rest of your property. You may want something modern, sleek, rustic, warm, or colorful and unique!
Materials: When working on your pergola plans, consider what kind of material you want to use. Some popular options include steel, aluminum, vinyl, wood, and fiberglass. You'll need to find legs, rafters, roofing, beams, and support pieces, usually made from the same material.
Regarding tools, the materials you choose will determine what you need. You may also need fewer tools if you buy one of the many backyard pergola kits on the market. But most simple DIY pergola designs plans will require the following tools:
●   Screwdriver
●   Caulk gun
●   Combination square
●   Cordless drill and deck screws
●   Extension cord
●   Hammer
●   Jigsaw
●   Level
●   Circular Saw
●   Shovel
●   Putty knife
●   Router
●   Safety glasses
●   Stepladder
●   Straightedge
●   Wet cement
●   Tape measure
●   Tool belt
Building Your Pergola
Now, below are the general steps to follow when building a pergola. The steps may differ depending on your pergola plans, but these instructions are suitable for most pergolas. Before you do anything, adhere to local zoning laws and permit requirements.
Site Prep
Mark out the area where the pergola will stand, clearing away any objects inside the area if necessary. You can use chalk, tape, sand, or ribbons to mark off the designated pergola area.
Lay the Foundation
This step will not apply to every pergola design. You won't need a foundation if you want to put a pergola over your garden or a porch. But if you're going to create a seating area in the middle of your yard, you can lay down a cement, brick, or wood foundation to build off of.
Install Posts
To install the pergola posts, you must either dig four holes in the ground at the corners of your marked space or cut out holes in your foundation. To keep the posts in place, pour wet cement in the hole after erecting the beam.
Add Beams
Using the beams, you will connect the posts. This step is easy but awkward and is best done with two sets of hands. The pergola posts or beams will have slats that fit into one another, so you can slide them on top of the posts to connect them.
Attach Shade Slats or Roof
Lastly, you can add shade slats or a roof to the beams and posts. Pergola roofs are typically fabric or plastic, so they're easy to pull over the top and fasten. Shade slats are more time-consuming to install but offer a more classic pergola look.
Customizing Your Pergola
So, how can you make your pergola sparkle? There are many ways to customize the outdoor structure to make it your own and help it blend seamlessly with the rest of your property or stand out if you want!
Decorating
Decorating your custom pergola can be as simple as adding a few twinkle lights or something more complex like installing a fire pit! You can add pretty curtains, faux plants, candles, small statues, and other items to add flair to the area.
Furnishing
If your pergola is in the center of a flourishing garden, muted colors, and simple patio furniture can be enough, but if the pergola is in the center of a plain grassy area, you may want bolder pieces to elevate the space and create a patio area. Consider comfy couches, plush seating, hanging chairs, outdoor rugs, picnic tables, or a sunbed for relaxing.
Painting
You can paint your pergola all one color or try something unique and funky by combining different paint colors to create a stylish look. Don't be afraid to get creative and try something new! A colorful pergola can brighten your property and create a cheerful place for you to relax.
Planting
Add plants and flowers along the edges if you have a driveway or patio furniture beneath your pergola. If you have free space under the structure, you can create a charming garden lightly shaded by the pergola! Let flowering vines or climbing plants creep up your pergola, making it seem natural and cultivated.
Frequently Asked Questions
Below are a few frequently asked questions you may be wondering about.
What is the average cost to build a pergola?
You can expect the cost to be between $2,000 and $6,000, with the average cost being $4,200.
How long does it take to build a pergola?
Most pergolas can be built in one or two days. A team of professional contractors can build a pergola in less than ten hours, but you can finish a simple DIY pergola project with two adults in two or three days.
Can I build a pergola without a permit?
In most states, you do not need a permit to build a pergola. Pergola is an accessory structure that does not usually require permits. Research the zoning laws and permit requirements in your state before moving forward.
What is the best material for a pergola?
The best material for a pergola will depend on your preferences for your outdoor living space. A vinyl pergola and a wooden pergola are the most popular options because they're both attractive and durable.