How To Find An Atlanta Fixer Upper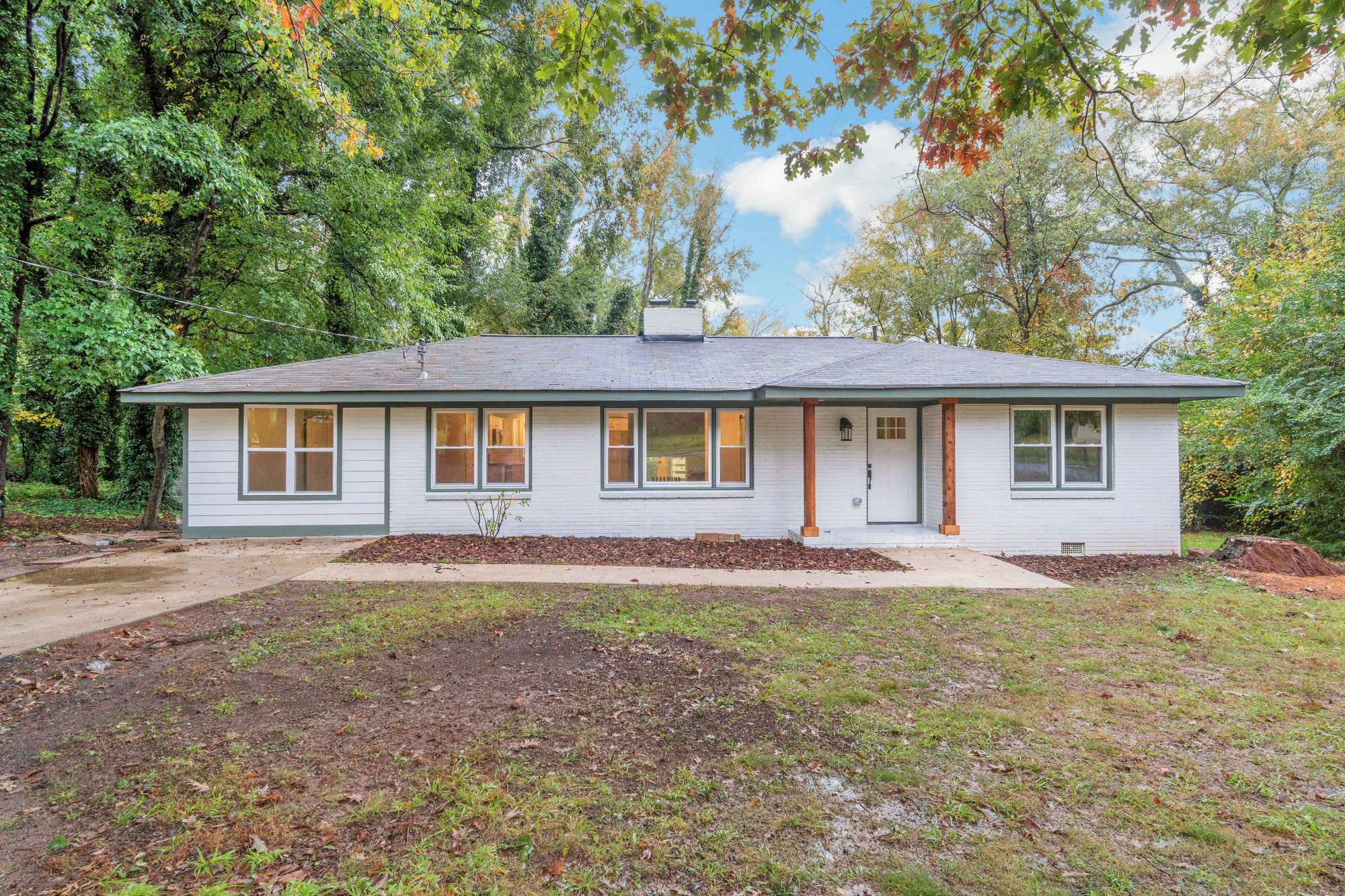 Oct 14, 2022
CEO and Co-Founder of SimpleShowing, Fred McGill has been involved with over 50 home renovation projects in the Atlanta area. A few weeks ago we did a Facebook Live on his expert tips on how to find a fixer upper home in Atlanta. In this article, you will learn the main things to avoid, aspects that are okay, and other considerations to take in before you purchase a fixer upper in Atlanta.
Why would you buy a fixer upper?
Buying a fixer upper is actually a tremendous way to build wealth. If you calculate the costs out correctly, you may be able to return a profit on your investment. Investing in a fixer upper is also a good way to be able to afford a home in an expensive neighborhood where the median home value is above what you'd normally be able to afford. Lastly, buying a fixer upper is also a good option if you're attempting to buy in a neighborhood that is up and coming or adjacent to a hot neighborhood.
What should you look for when finding a good, fixer upper?
When searching for a home to flip, you should have a list of key things you are looking at to narrow down your options. As a baseline rule, find homes that need mostly cosmetic fixes like new flooring, fresh paint, or an updated kitchen and new baths. If you find a great home that needs a new roof, this is actually okay but will be an expensive improvement.
In addition, pay attention to the floorplan. If you can open up a room by moving a non-load bearing wall, then that home may be a great option for you. As mentioned above, up and coming neighborhoods are a great option to find homes that are flip-worthy. Checkout our latest article to view 3 hot, up and coming neighborhoods in Atlanta for 2019.
What are some main things to avoid when searching for a fixer upper in Atlanta?
When looking for your fixer upper, you'll want to avoid a few main problems as they could become difficult to fix or costly. Most of these items can be easily discovered during the home inspection process. First, don't buy a home with mold or moisture problems. These are expensive to remediate and it could cause potential health problems. Secondly, don't buy a home that has previous water intrusion in the basement, crawl space or anywhere. If the property does have moisture or water present, but still looks like a great deal, contact a local specialist for Atlanta basement waterproofing. Otherwise, this could be a turnoff for potential buyers and could lead to a recurrence in the future. Lastly, don't buy a house with structural problems. If the structure is weak or faulty, the house will either need to be reinforced and could lead to further issues when you try redoing the inside. Save yourself time and money by avoiding these off the bat.
Some Other Things To Consider:
Does the home have a crawl space or slab? This is critical when rehabbing a home. If the home has a slab, it is very difficult to move plumbing, which makes the rehab more costly to expand a kitchen or add a bathroom. However, if the home has a crawl space, it is much easier to do this as there is easier access to water supply lines and drainage pipes.
Does the home have a basement? Typically homes with basements could mean additional repairs and expenses that you typically don't encounter with homes on a slab or crawl space - most notably moisture issues.  Moisture issues can be common with basements because the space is not conditioned and is below grade. Also, finished basement space does not get priced at the same dollar value amount as the main level living space. So, it is common to see homeowners over-improve basement space and then later experience a negative ROI on the amount spent in the basement.
How are you planning to pay for the home? When considering buying a fixer upper, you'll want to weigh out payment options. One great option if you don't have the cash upfront is to obtain  an FHA or conventional rehab loan (203K Loan, for example).
Are you planning on making an addition? If you are planning to do an addition, pay attention to the roof structure. Changing the roof line or building a second level could be a very costly endeavor that may not lead to a positive ROI on the money spent.
To see our full facebook live on Fixer Upper's in Atlanta, check out the full video here.