Home Inspection Checklist For Buyers: What You Need To Know Before Inspection Day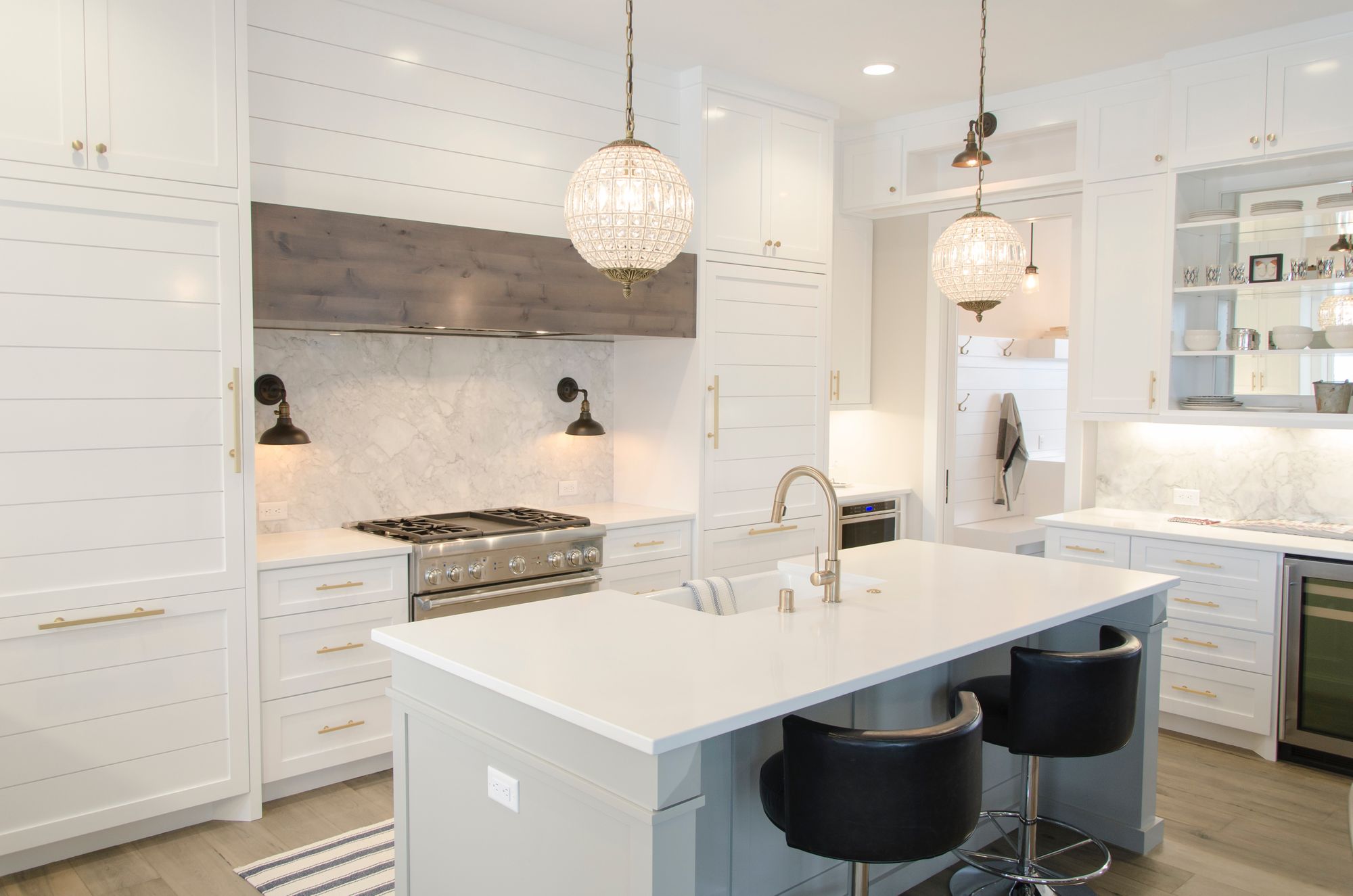 May 1, 2023
When buying or selling a home, a home inspection is an important part of the process. Especially for buyers, a home inspection can save you tremendous headaches and costs down the line. While it can seem a bit overwhelming and stressful, these tips can help prepare you with what you need to know before inspection day. Once you've checked off all of these questions and tips on our home inspection checklist, you should be ready to go for your inspection.
1. How much is a home inspection?
Home inspections are optional and typically cost anywhere from $300-$500 depending on the size of the home. While home inspections are optional, choosing to not conduct an inspection could cost you even more in the long run.
2. How do you find a licensed, home inspector?
If you are working with a real estate agent, they'll likely make recommendations for a reputable home inspector. If you are working independently, you can check websites like AngiesList and HomeAdvisor to find licensed home inspectors near you. Read reviews before you hire an inspector to ensure you've selected a trustworthy individual.
3. When should you schedule a home inspection?
Home inspections are typically scheduled AFTER an offer is accepted on a home, during the inspection period outlined in your contract. Even though you may have found the home of your dreams and are ready to get things moving, it is recommended to wait until your offer is accepted before conducting an inspection. By waiting until acceptance, you avoid paying additional expenses if another offer is chosen over yours.
4. What happens during a home inspection?
During a home inspection, the Inspector will have several key things he or she is looking for including repairs, damages, and the functionality of the HVAC, water, and electrical systems. Generally the inspector is also attempting to discover concealed or previously unknown flaws with the property such as leaks, faulty electrical wiring, etc. When complete, the Inspector  provides an inspection report summarizing all of the findings. The results of this report typically determine what happens next in the sales process.
5. What's covered on a home inspection report?
When a home inspector inspects a home, they typically fill out an inspection report that covers the condition of many items in the home. Below, you can find a more detailed checklist of features the inspector will be reviewing.
Interior: Appliances, cabinetry, countertops, stairways, floors, doors, windows
Insulation/Ventilation: Vapor retarders, attic crawl space insulation, and venting fans
Heating & Air Conditioning: Entire A/C system will be checked to see if it is working appropriately.
Electrical: All electrical components are inspected to see that they are fit and operating safely. This includes checking panels, grounding equipment, and conductors.
Plumbing: Piping, including waste, vents and drains systems
Roofing: Tightness of flashing, loose tiles or shingles, estimated age of the roof.
Structural components: Foundation of the home, slab, and support structures.
6. What should buyers watch out for on a home inspection report?
When buying a home, there will typically always be repairs represented on a home inspection report. Which of these should cause concern and which are easy fixes to negotiate? Here are the most popular items that will come up in an inspection report:
Roof
HVAC
Structural Issues
Water Leakage/Damage
Also, keep in mind that inspectors don't inspect every single aspect of the home or parts they can't see. For example, if the roof or crawl space under the home limits their access to portions of the home, then they won't be able to inspect them. The inspector may also not inspect certain aspects, such as water quality or septic systems. Check the terms of your inspection agreement for more details. If you have questions about your report, be sure to ask your real estate agent or home inspector. If there are any severe issues with these items, then you may want to renegotiate or request fixes from the seller before the sale concludes.
7. What happens after an inspection?
Generally, as the buyer, you have a few options on how to proceed:
You can proceed as normal.
You can ask the seller to make repairs.
You can renegotiate the sale price or ask the seller for a credit towards the repairs (which you complete afterward closing).
You can cancel the contract if there is extensive damage or repairs you're not willing to have fixed.
What happens next depends on what contract you're using (and which state you're in), the strength of your offer and the extent of repairs needed. Inspectors ALWAYS find issues with homes, so don't worry if there's a list of minor things the house needs. These could add up to a few hundred dollars or a few hours of handy work one weekend. If the repairs are minor and there was significant competition for the home, or if you feel you've already gotten a fair deal on the purchase price, you may choose not to worry about it.
It's also important to remember that the Seller generally isn't under an obligation to repair anything, so the Buyer can typically cancel the contract if the Buyer and Seller can't come to terms regarding the repairs (Though again, it depends on the terms of the contract. A real estate attorney can provide more information related to your situation and contract terms).
On the other hand, if the repairs are more severe and costly - such as the roof needing to be replaced or the AC system not functioning, then it may be advantageous to ask the seller to address them before closing or through a closing credit. Some lenders and certain products like FHA and VA loans could also require these issues to be repaired in advance.
8. How long is an inspection period?
Duration of the inspection period is determined by state rules and demand of the home. In an ideal world, an inspection period of 15 days would be typical for every buyer. However, most Sellers want to get things wrapped up as soon as they can. If you're in a competitive situation, then you may need to narrow down the inspection period. This period is limited, so always keep that in mind when deciding what you'd like to do. Consult with your agent and contract for more details.
Bonus: Tips for Sellers to prepare for a home inspection
Bad home inspection reports are the main reason prospective buyers will back out of a sale. To reduce the chances of a sale falling through, following this checklist of items to take care of before your home inspection.
Touch up the paint on the walls and trim.
Install new caulk around every shower and tub.
Get a professional HVAC company to service and clean your AC unit and furnace.
Steam clean your carpets.
Make sure all light bulbs are working and that every light fixture contains the highest wattage light bulbs it can bear.
Change outdated cabinet hardware in kitchens and bathrooms.
Repair or replace any broken windows or window screens.
Test all smoke and carbon monoxide detectors to make sure they are functioning properly.
If you have gutters or downspouts, have them cleaned or repaired if damaged.
Repair any damaged, broken or missing roof shingles if applicable.
Trim tree limbs so that they are at least 10 feet from the roof.
Clear out items that could be blocking access to HVAC equipment, water heaters, electrical service panels, the attic, and crawlspace.
Conclusion
A home inspection is a critical aspect of the home buying process, and a thorough home inspection checklist is essential for buyers to ensure that the house is in good condition before closing the deal. The ultimate home inspection checklist should cover all areas of the house, from the foundation to the roof, and should be used in conjunction with the professional home inspection checklist provided by certified home inspectors. Real estate agents can also assist buyers in understanding the house inspection process and help them navigate the inspection contingency and any major repairs that may be required.
By using a printable home inspection checklist, buyers can keep track of the items that need to be inspected and ensure that nothing is overlooked during the inspection process. Home inspectors play a crucial role in the home buying process, and buyers should ensure that they hire a reputable and experienced professional inspection service. By following a comprehensive home inspection checklist and working with certified home inspectors, buyers can make an informed decision about the condition of the house and negotiate repairs or a fair price accordingly.