How to Pick a Good Listing Agent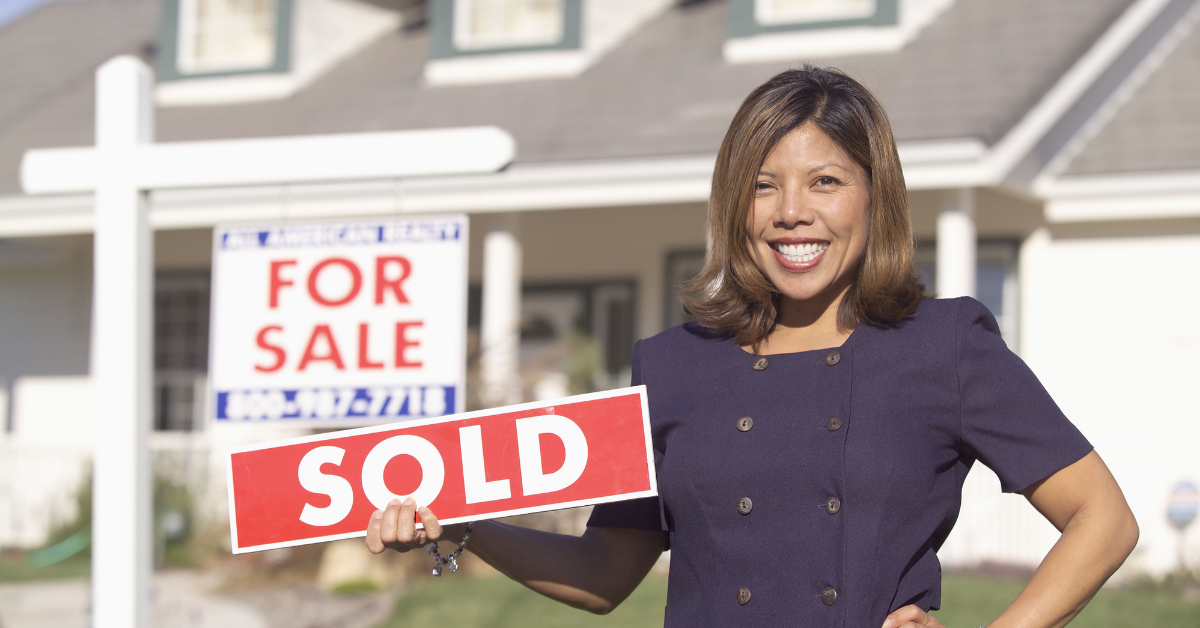 Aug 3, 2021
If you plan to sell your home, there are things that you can do to ensure the best and most profitable sale price for your property. There are important factors that need to be considered, such as staging, pricing your home correctly, and doing some planning before listing it on the market.
Selling a home is complicated, and you always need the right people by your side. One of those people is a listing or seller's agent. Listing agents make things easier, and that's why 83% of home sellers choose them for listing.
Listing agents provide various services such as finding a buyer, advertising the property, making sure the property is ready for viewing, advising the seller about the selling process, and prepare contract negotiations. They know their job well enough to provide solutions that work in your favor.
But not just any agent can help you with the property sales process. You need to find a reputable and experienced listing agent. Here is your complete guide on how to pick a good listing agent to sell your home.
Go for Referrals from Friends and Family
Some of the best real estate agents around are those who friends and family have recommended. After all, they know how you feel about certain things, and that's why they are the perfect persons to refer you to a good agent. You can ask them if they have used a particular agent in the past and what their experience was like.
Most home sellers got their real estate agent through a referral from friends and family, and many of them end up satisfied. Apart from friends and family, you can also get referrals from other homeowners who have used a good agent before.
Check Online Reviews
You might be aware that some of the biggest real estate agents also have websites where they share information about themselves and their business. These websites are usually full of reviews from previous customers. If you're interested in working with a specific listing agent, it would be a good idea to check their website and see what previous customers have said about them.
You can also check them out on their social media accounts and take a look at their profiles on third-party review sites like Yelp or Zillow. This way, you'll be able to read the experiences of other people who have previously worked with them. If you come across any negative reviews online about a particular agent, that should be a red flag.
Beware of the Red Flags
One of the ways to pick an experienced listing agent is to understand the type you don't want to work with. You need an agent that you're comfortable working with. A good listing agent should never be pushy or try to convince you into selling your property if you're not satisfied with the deal. If an agent does this, leave them immediately and look for someone else.

Look out for other red flags such as agents who're unresponsive to your queries, unprofessional, and vague. If your instincts tell you that this is not the right person to work with, you're probably right about it. Move on to the next available agent.
Do a Background Research on Your Real Estate Agent
Once you've found a real estate agent that you think would be perfect for your property listing, it's time to do some background research. Always remember that the agent is working for you and not the other way around. Think about how well they know the market in your area and properties similar to yours.
Do some digging on the agent's background and try to connect with previous clients so you can ask those questions such as: How do they rate the quality of service provided by the real estate agent? Was there any change in the market value of properties after being listed with that particular agent? What were the reasons for hiring this specific agent in the first place?
Check the Credentials and Certifications
Don't take your agent's word for it before confirming everything. Make sure the person you are about to hire is a certified real estate agent. Also, ask for their credentials and certificates on property valuation. You need to know for sure that they know what they're talking about. They should be qualified to advise you on every aspect of the sale, including who'll be paying the buyer's real estate agent.

Anyone who loves their career will seek to further their education and get the necessary certifications. After all, real estate is a growing industry that will never run out of business. Nowadays, you can easily search for information about your agent's certifications on the internet. Find their name and then look it up at the Better Business Bureau website. If they have a profile there, you can rest easy knowing that they have the certification and licensing they claim to have.
Interview at Least Three Agents
Before you settle on a real estate agent to help you sell your property, make sure you interview multiple agents. Aim to interview at least three of them. Don't settle on a real estate agent when you don't know for sure that they can sell the property. Your reputation will be at stake if your agent doesn't have what it takes to sell the house. Remember, the property is yours, and you must see to it that the sale pushes through without problems.

Before you hire one, sit down with each of them and ask questions regarding their services. Compare and contrast all their answers. Above all, ask them about their costs and the commission percentage they'll take. You'll get different estimates from the agents about how much they'll charge you for their services. You don't want to pay more than necessary for services.
Gauge the Networks of Your Real Estate Agent
You're looking to work with a real estate agent who is vast with experience and contacts in the industry. You will need these connections to ensure that your property is advertised widely and finds a buyer quickly.
Before working with an agent, ask them how many properties they have sold. In addition, your agent should know contractors, appraisers, and mortgage brokers, among others. If they are involved with the same people you'll need to work with, then that's good for you.
Bottom Line
Finding a reputable listing agent can be the most crucial step in selling your property. You should always keep in mind that you need to find someone that is  committed to helping you and your family sell your home. Ensure that you check their credentials, work history, and reputation before deciding who will assist you with selling your home.

To make your work even easier, let SimpleShowing help you through the selling process and help you save with out 1% listing fee. Our qualified agents will make the selling process easier, faster, and completely hassle-free.