How Wood Can Warm Up Your Interiors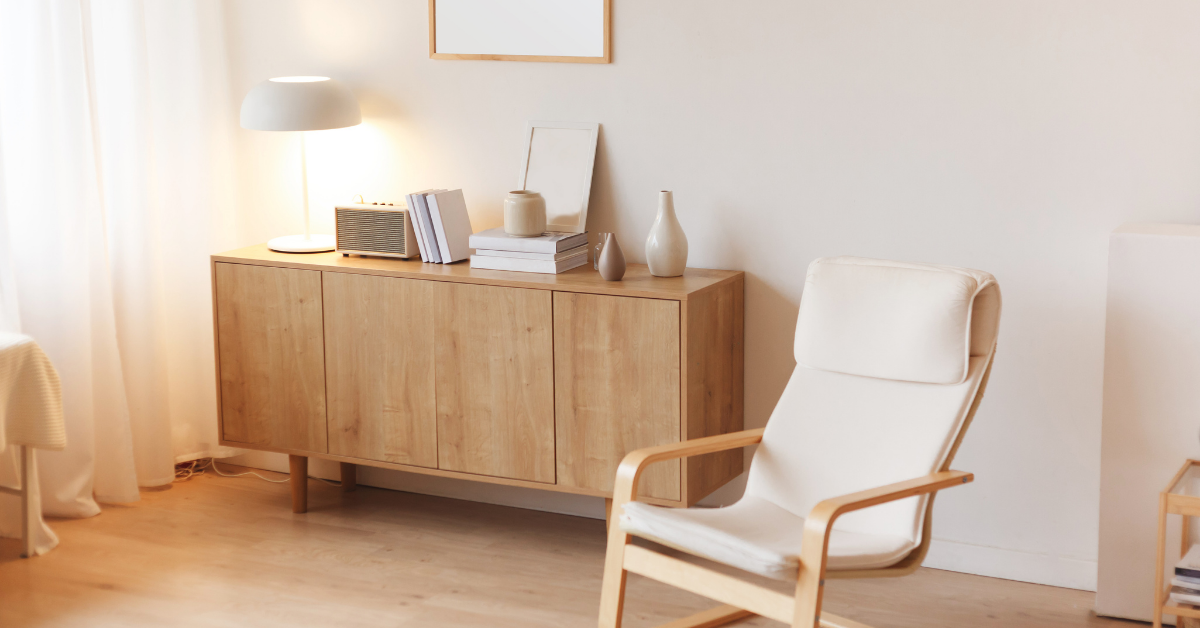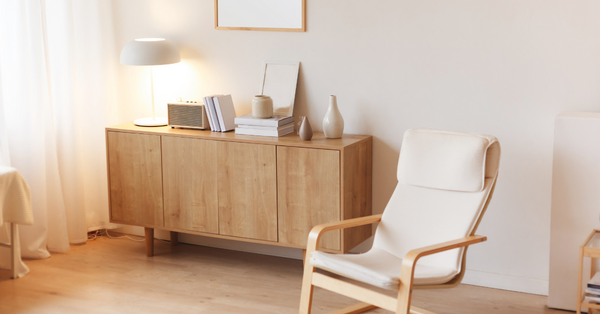 Mar 1, 2023
Wood is a popular element in interior design. It's a widely available building, and furniture material, easily crafted to suit home interiors. Its color and texture can add warmth to your home.
Wood has been the most common material for building homes for centuries. Due to its durability and flexibility, it's one of the builders' and designers' top choices. Wood provides strength, integrity for structures, and calmness for any design.
For your home's interiors, wood brings a warm feeling in several ways.
1.) Makes Spaces Extra Cozy
Adding some wooden pieces is a quick hack to make a space extra cozy. Wood's brown color can make your interior look and feel warmer. Its texture creates a visual appeal that may help you relax.
There are several ways to use wood in different spaces of your home. You may use them as a permanent option for your flooring in the living room and bedroom. The experts from the best UK flooring store recommend solid wood flooring, as the texture and the feel under your feet will be incomparable. They are hardwearing and a true investment that will last you a long time. You can also place wood slats to separate two spaces without building a wall.
2.) Creates Harmony With Different Design Elements
Due to its warm neutral tone, wood easily blends in with the other elements in your home. Even if you're going for a modern interior design, placing some wooden pieces here and there can easily make the space more vibrant.
Wood creates harmony among different features of a space. It can make any living space look more put together. It's a versatile material that you can customize into interesting design pieces and multifunctional furniture.
Integrating wooden surfaces can make the space cozier if your interior is filled with gray and other cool tones. One of the simple DIY projects you can undertake to revamp your existing furniture is pasting wood grain laminate on cabinet doors, and drawer faces. Even if you're using an artificial wood material, it can give off the same warming effect as natural wood. Another easy option to spice up your interior is to use wood panels. It's a smart way to add character to plain walls. You may check out different ways to use wood panels here.
3.) Brings In Natural Elements
Bringing in natural elements inside your home is one of the best ways to elevate your mood. Incorporating some outdoor elements indoors can make your home feel one with nature, which brings a calming effect.
Wood is the most accessible natural element you can include in your home. Its brown color and rough texture mimic the ambiance of a forest, which can help soothe your mind. You may add some indoor plants to complete a nature-themed space to make the room complete.
Adding wood furniture pieces like a center table with live edges can easily make the living room warmer. Its natural curves can also help soften the space, mainly if the room contains a lot of straight lines.
Moreover, you may also switch to a wood pallet bed frame. This type of bed frame makes the bedroom feel warmer and helps keep your mattress in place due to its high friction. It's also an eco-friendly material that you can repurpose.
4.) Combines Practicality And Comfort
Wood is a practical choice both for home building and designing. Timbers and boards are easily accessible materials. You may also repurpose and recycle some wood from your past renovation or building projects.
To combine practicality and comfort in your home, adding some wooden pieces is the best choice. It's an affordable material that you can include within any interior to help alleviate stress and help you relax.
Aside from its affordability, it's also one of the most DIY beginner-friendly materials. It's easy to cut, shape, and assemble for any home improvement project.
Furthermore, wooden surfaces can also bring the comfort and practicality of a farmhouse-style interior. Staying within your home can feel like lodging in a holiday cabin where you can hang out and relax.
5.) Improves Home's Insulation
In addition to its warm aesthetic appeal, wood also improves home thermal insulation. During the cold seasons, wood can help keep the place warm.
Wood as a building material helps reduce the energy cost when heating a space during winter. It's sustainable, natural, and safe to use for family homes. It can also absorb moisture, reducing the humidity within an area.
Overall, wood is a healthy material for home interiors. It warms up the space both visually and physically. Both hardwood or engineered wood options can help maintain the temperature within a space, making your home heating and cooling system work efficiently.
Conclusion
No wonder wood is a classic trend in interior design. It balances aesthetic appeal and functionality. Wood elements are a feature you can add within your home to warm up spaces and make them feel homey.
If you're designing or building a home from scratch, wood textures and elements are particularly crucial in farmhouse and mid-century modern construction. We highly recommend incorporating our tips if you're planning to build your own home.