Outsourcing Software Development for Small Businesses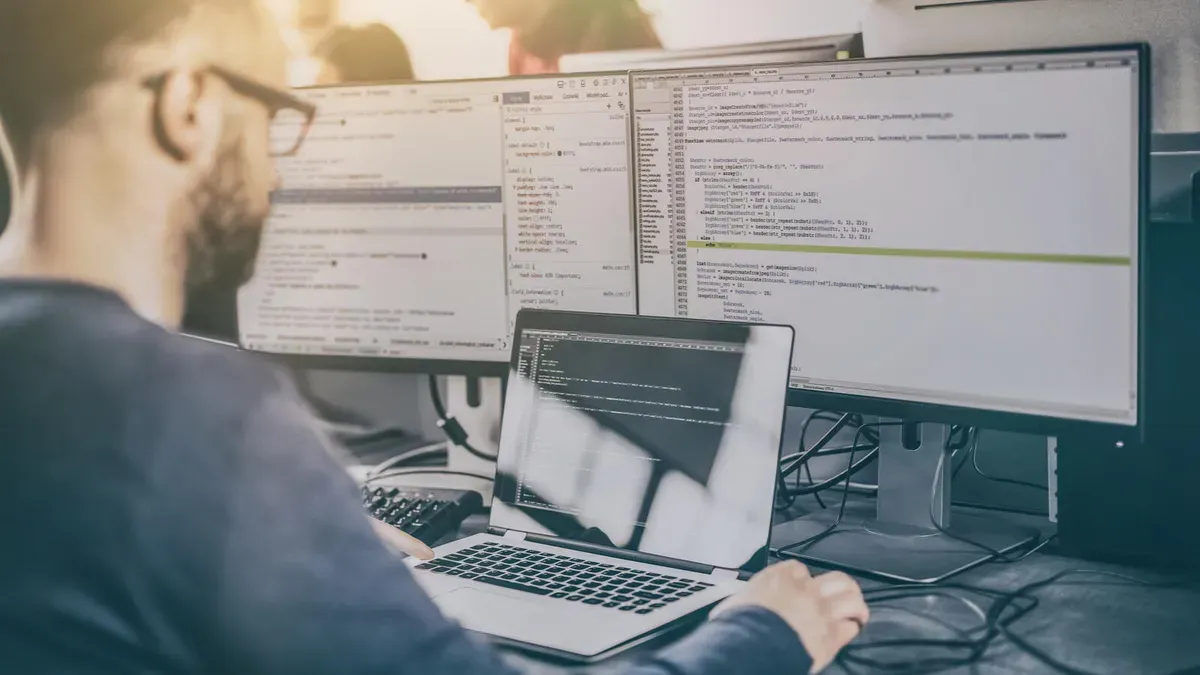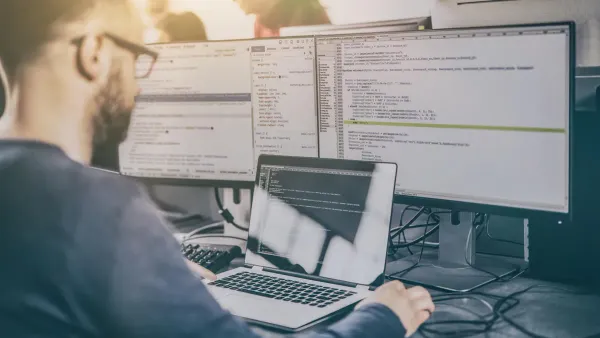 Jun 6, 2023
Have you noticed that your business requires some backing from software? Or, probably, have you realized that you need to advance the existing software? Looking for some ways to optimize your budget while increasing ROI? You must have heard of the term "outsourcing." But have you ever come across outsourcing software development services?

In recent years, most companies have chosen to outsource software development services to different third-party vendors. Actually, Statista valued the outsourcing market at $92,5 billion in 2019 and predicts it to reach about $100 billion by 2025. Are you even surprised? But why is it so? Why outsourcing?

Should you outsource software development?
There are many valid reasons to prefer outsourcing to other types of software cooperation. First of all, it is cost-saving. In most cases, companies pick outsourcing from other countries where the pool of talent is at lower prices. Moreover, there are many professionals available with various sets of skills and expertise, which sometimes can be difficult to find among in-house experts.

Nevertheless, when opting for outsourcing, you should remember all the challenges and concerns involved. Cultural differences, diverse time zones, legal pitfalls, etc. It is more than crucial to consider those and other challenges as soon or even before you start software outsourcing cooperation.

The benefits of outsourcing software development
There is a myriad of benefits when your business decides to outsource. It also depends on the vendor you choose. For example, in outsourcing software development, Otakoyi company offers you significant cost savings, wide access to specialized and advanced skills, and increased flexibility. How do you say let's dive deeper and take a closer look at these advantages?

#1 Cost reduction
If you are looking for some ways to enter a pool of skilled and experienced professionals while not spending a fortune, outsourcing is what you need. Offshore specialists are for sure a much cheaper choice for you that hiring an in-house team. You are able to save on salaries, taxes, benefits, and overtime costs.

#2 Exceptional expertise
When companies choose to employ an in-house team, they usually get a team of professionals with a certain set of skills. However, outsourcing software development opens up more doors for you. Need some specific type of technology or programming language? Outsourcing is an option. Offshore companies provide you exactly with the specialists that are required precisely for your project's needs. What is more, their professionals always follow the latest trends and advancements in the industry. So, as a result, you get full-cycle top-notch services.

#3 Flexibility
In contrast to an in-house team, outsourcing ones are completely flexible. You may hire them for a certain set of tasks, goals, or projects. You may scale up or scale down the contracts, increase teams, and implement new features. Basically, you may entirely control all the processes due to your specific needs, budget, and preferences.

These are just a few examples of the benefits. Some other of them are also the following:
saving time
faster time-to-market
risk mitigation
better productivity and efficiency
scalability

Nevertheless, you should also remember that such cooperation brings some challenges to overcome. Of course, they are minor if compared with advantages. Anyway, companies should be aware of them as well.

The challenges of outsourcing software development
As we have already mentioned, these challenges are essential to consider and possible to cope with. So, what do you need to take into account?

#1 Communication difficulties
These difficulties occur because of different time zones, working hours, language barriers, or cultural otherness. It may lead to misunderstandings or delays. Even though it is completely possible to overcome language barriers and cultural differences, time zones can be a real challenge. However, many companies are now switching to working 24/7 to be available for clients at all parts of the day.

#2 Quality control
Outsourcing software development can cause a feeling that you are not in control. Of course, you are limited in terms of controlling the whole process. However, organizing daily meetings, business trips, or even setting all the required quality standards can be a game changer. Moreover, remote work is not an issue anymore (thank you, pandemic, for at least this positive effect).

#3 Legal pitfalls
Different countries have very different legal regulations and norms, so it may be challenging to adjust to the rules of another country. The best recommendation in this matter is to hire a legal consultant to help you consider everything in the outsourcing country you have chosen for cooperation.

To mitigate these risks, businesses must carefully select their outsourcing partner, establish clear expectations and communication channels, and implement effective quality control measures. This includes conducting thorough research and due diligence on potential vendors, developing detailed project specifications, and setting up regular meetings and progress updates. Businesses can also implement testing and review processes to ensure that the end product meets all the quality standards.

Best practices for outsourcing software development
To help you out a little bit with outsourcing cooperation, we may recommend you follow some best practices. What are they?

#1 Rigorous research
Make sure you do your research! Find out everything about a potential vendor: experience, reputation, projects, expertise, pricing, and reviews. Make sure this potential vendor meets your values, goals, needs, and requirements.

#2 Detailed plan
Never start any cooperation without a plan. Especially an outsourcing one. You have to define scope, requirements, quality standards, sequence and flow, milestones, timelines, etc. It should be your roadmap with an outsourcing provider to be on the same page.

#3 Established communication
Define the way you are going to communicate. Channels, frequency, and protocols. When keeping in touch and providing regular feedback, you are able to avoid any mistakes and completely track the development process. What is more, you have a better bond with a vendor.

#4 Cultural integration
Don't put your cultural differences as a boundary. Better make it a strength of your overall business. Involve them with your local teams, establish experience exchange, and improve the whole performance of the team, thanks to it.

#5 QA and risk management
As we have already mentioned, set some clear security, quality, and performance metrics and standards. Your outsourcing vendor is able to follow privacy and compliance policies when there is a clear contingency plan in place.

Wrapping up
By following these best practices, businesses can maximize the benefits of outsourcing software development while mitigating its risks and challenges. Outsourcing can be a powerful tool for businesses to improve their efficiency, innovation, and competitiveness, but only if done strategically and thoughtfully.

Outsourcing software development can be a cost-effective and efficient way for businesses to access specialized expertise, accelerate product development, and improve their competitive edge. However, outsourcing also entails certain risks and challenges that can compromise the quality, security, and timely delivery of the software product.