Getting Ready to Purchase Real Estate in Miami Beach: The Ultimate Guide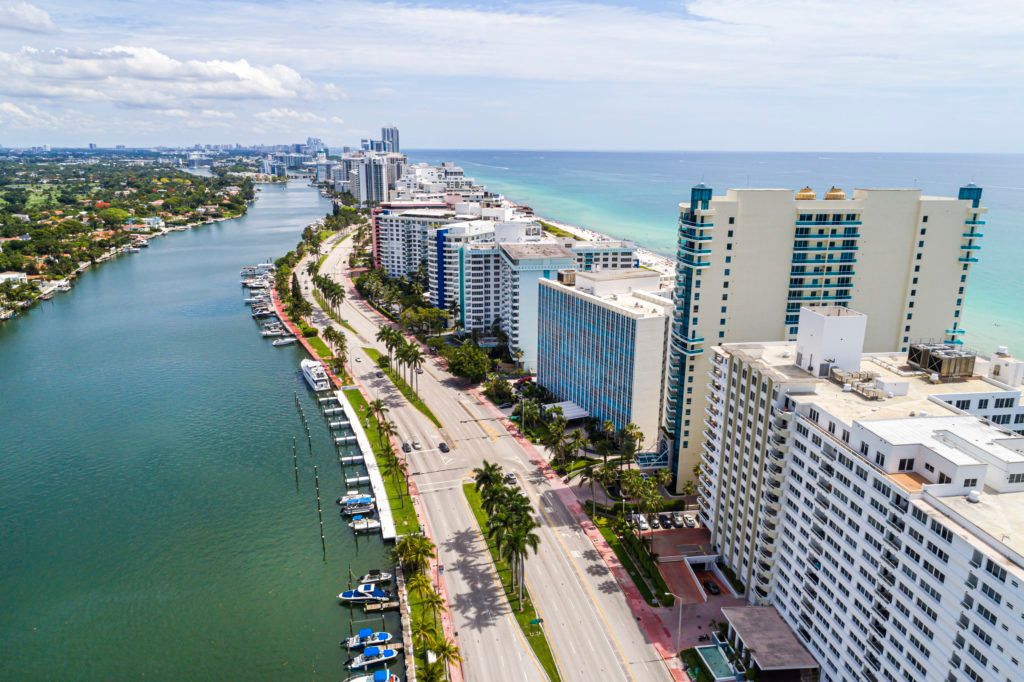 Aug 14, 2023
Miami Beach is one of the most attractive real estate markets in the United States. Buying an apartment in the area can be a challenging process, especially if you do it for the very first time or you are an expat who is unfamiliar with the local market. Albeit the anxiety, with the right knowledge, purchasing a condo is an advantageous and straightforward process. In this guide, we will discuss the important steps to take when buying apartments in Miami Beach.

You Might Need a Mortgage Pre-qualification Letter

Begin by reaching out to a lending specialist to obtain a pre-qualification letter. This document can provide you with a rough figure that would show how much you can borrow and consequently what you can afford.

Having a pre-qualification letter can also enhance your credibility as a potential buyer when negotiating with property sellers. It is worth noting that although most lenders only require a ballpark figure of your credit score, some may conduct a soft credit inquiry that does not impact your credit score.

To avoid damaging your credit score, it's critical to discuss with your lender the type of credit inquiry that will be conducted.

Explore Multiple Options

After obtaining a pre-qualification letter, the next stage is to examine as many listings as feasible in various neighbourhoods. It is critical to look at several comparable listings to gain a sense of the market and relative worth. This process can also help you understand your own worth and learn how to assess what characteristics you appreciate and how to value them. Seeing many options can assist you in making comparisons and determining if certain properties are appropriately priced.

Obtain a Mortgage Pre-approval

Next, you need to obtain pre-approval for a mortgage, which is always advisable, especially if you get it from a reputable financial institution. It is recommended to get at least two pre-approvals in case one of the lenders encounters unexpected challenges and cannot fund at closing. Once you are reasonably confident that you will make an offer within the next several months, begin submitting your financial documents to your mortgage specialist and begin the mortgage pre-approval process.

Reach out to a Real Estate Agent

Once you have obtained a pre-approval letter, try to find a reliable real estate broker. It's always better to work with an experienced agent who knows the local market and is able to help you navigate the complex buying process. They also provide you with valuable information and take the negotiating process on your behalf.

It's also important to find an agent who has your best interest at heart and is committed to finding you the perfect apartment that fits your budget and preferences. Visit the official Florida.Realestate website to see available listings and reach out to reputable specialists.

Do Your Homework

When performing due diligence on a condo unit, it is also important to conduct a thorough inspection of the unit itself. Hire a qualified home inspector to check for any defects, such as:
leaks
mold
faulty electrical wiring

It is also important to ensure all appliances and systems are in good working condition. The inspection is aimed at helping purchasers negotiate repairs or credits from the seller or walk away from the deal if the unit is in poor condition.

It is also advisable to investigate the building's insurance policies to ensure they are adequate and up-to-date. This includes not only property insurance but also liability insurance, which protects the association in the event of a lawsuit. Also care to inquire about the association's reserve fund, which is used for major repairs and replacements. A well-funded reserve fund indicates that the building is well-managed and financially stable.

Another important consideration is the condo's history of special assessments. These are one-time fees that are levied on owners to cover unexpected expenses or repairs. Review the construction's financials to see if there is a history of special assessments and if there are any planned in the near future. The information helps you budget for these additional costs and avoid any surprises down the road.

Finally, research the reputation of the complex and talk to current and former residents. You may do it by attending open houses, talking to the management, or reaching out to residents on social media. It is important to get a sense of the community and any issues that may arise, such as:
noisy neighbors
parking problems
disputes with the association

These steps are intended to assist one in making an informed decision about the building and whether it is a good fit for them.

Review all relevant documents, inspect the unit, investigate the building's insurance and financials, and research the building's reputation. While this process may seem daunting, it is aimed at ultimately helping one to avoid costly mistakes and make a well-informed decision when purchasing a property.