Residential Real Estate Tech Brokerages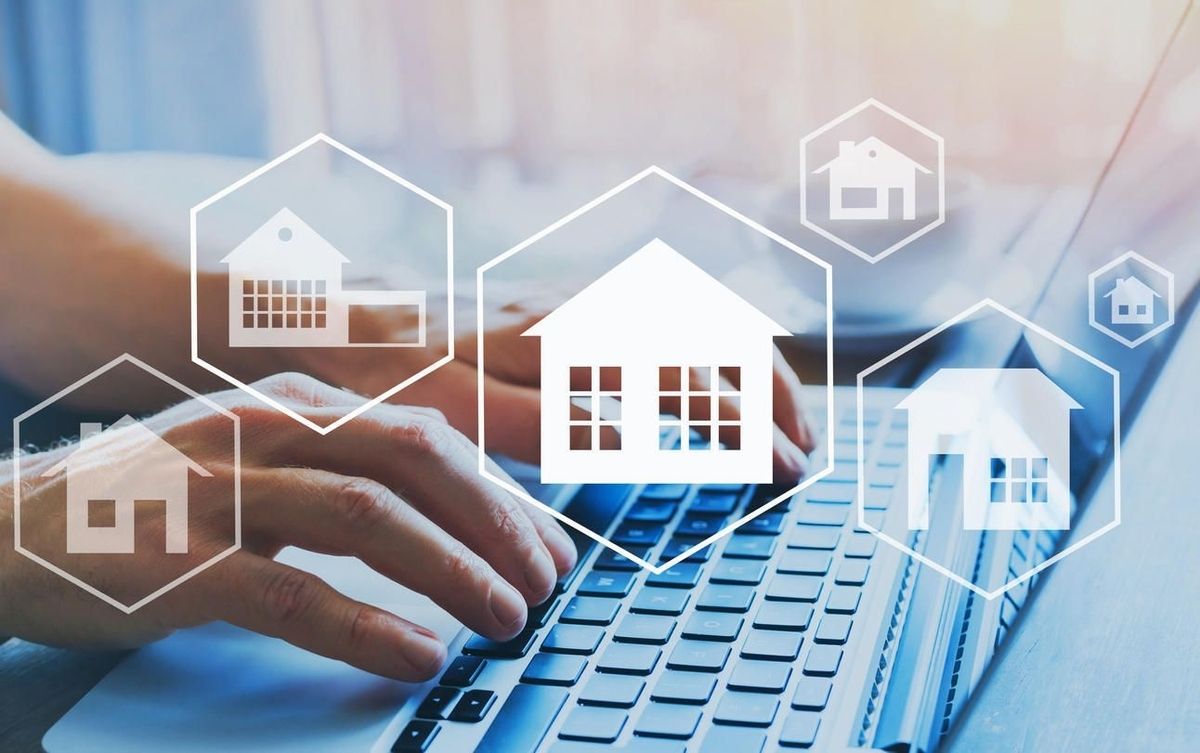 May 24, 2023
The residential real estate industry in the US has been facing a wave of tech-driven disruption from companies such as SimpleShowing, Houwzer, Homie, Beycome, HomeLister, and Real - among other. These residential tech real estate brokerages propose a new model that integrates technology and convenience while significantly reducing the costs to buyers and sellers. However, breaking into this traditionally relationship-driven market has proven challenging.
Tech Real Estate Brokerages: A Brief Overview
These tech-driven brokerages are reshaping how properties are bought and sold. SimpleShowing, for example, offers buyers the chance to schedule showings via an online platform and get a refund on part of their agent's commission. Beycome provides a flat fee service, allowing sellers to avoid traditional commission rates, while Homie offers a comprehensive service bundle, reducing the need for various intermediaries.
Houwzer operates on a salaried-agent model, providing sellers with a full-service experience for a flat fee and giving buyers a portion of their agent's commission. HomeLister offers a similar flat fee service for sellers with varying levels of support depending on the package selected. Finally, Real operates as a platform for agents, providing them with technology and support while allowing them to maintain higher earnings.
These models highlight the convergence of technology and real estate, aiming to provide increased efficiency and transparency while reducing costs. However, their disruptive strategies have faced significant hurdles.
The Challenge of Personal Relationships
Despite the innovative approaches of these tech brokerages, there's a deep-seated resistance they must contend with. One major barrier to disruption in the real estate industry is the personal relationship aspect. This is an industry in which relationships often precede transactions; real estate agents are frequently friends, acquaintances, and family members. As such, choosing a tech brokerage can imply the difficult task of declining a service offered by a known individual in favor of an impersonal platform.
Turning down your friend or relative, a real estate agent, for a faceless, albeit cost-effective service doesn't feel good. It's a predicament akin to the classic trolley problem — a moral and ethical dilemma where the options presented have their own complex consequences.
The Power of Social Bonds
The power of social bonds in this industry is potent, and sometimes, the promise of monetary savings is not enough to overcome them. This isn't to imply that monetary savings aren't a strong pull; however, the hurdle of personal relationships can be high. This has been a surprising revelation for many residential tech real estate brokerages.
In many instances, the ease of using a known real estate agent—someone you would likely run into at a local event—can outweigh the potential savings a tech brokerage could provide. The conversation of explaining why you chose a tech platform over a friend is an awkward one that many prefer to avoid.
Building Trust through Branding
The importance of this relationship factor has led to a crucial understanding: for tech real estate brokerages to thrive, they must build strong brands based on trust. People trust their friends and family. Therefore, to successfully disrupt, tech brokerages need to replicate this trustworthiness.
Building trust takes time and comes through consistent delivery of promises. The long-term winning strategy for tech real estate brokerages would be to offer not only monetary savings but also superior customer service, ease of use, transparency, and reliability. The tech advantage should be more than just cost savings; it should also enhance the overall customer experience, making the entire process more comfortable and less stressful.
Conclusion
The emergence of tech real estate brokerages in the US residential market has brought forth a compelling dynamic. While these firms may not be a perfect fit for every prospective real estate buyer or seller, they're surely effective at providing the market with a broader array of services and pricing options.