Security Deposit Deductions List For Your New Rental Property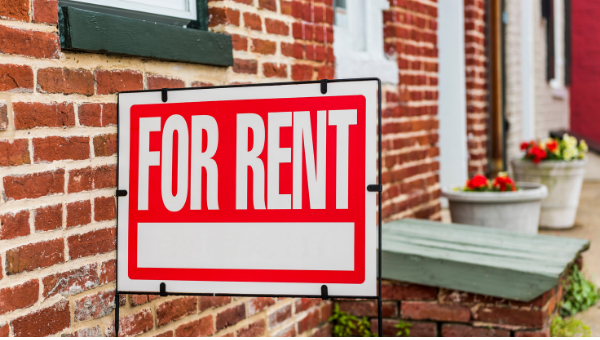 Dec 22, 2020
If you're looking to buy a rental property, the prospect of putting your investment in the hands of a new tenant can be a scary thing.
Even after you've run credit and background checks, contacted references, and conducted a successful interview, you still can't be certain that tenants will leave your property the way they found it.
The possibility of a tenant nightmare story is always looming because it simply comes with the territory of being a landlord. After all, you don't want someone else depreciating your property's value should you decide to sell.
That's why it's imperative for you to do everything you can to ensure that there are no discrepancies between your standards and a tenant when it comes to getting their security deposit back.
In this article, we'll explore everything you need to know about accepting a new tenant to your rental property and the security deposit deductions list you'll need to have in place to protect you from eating the costs of potential damage.
How Do You Ensure Your Tenant Takes Care of Your Rental Property?
In many cases, the thought of losing a security deposit can be enough to inspire a tenant to check off all of the boxes when it comes to being a respectful renter before they turn their keys back over to you. But, in order for the tenant to have a full understanding of what that list entails, you're going to need to give it to them and outline all of the details.
This means you need to consider all of your tenant's responsibilities after they sign a lease with you and estimate the cost of fulfilling them yourself in the event that the tenant doesn't.
After you've done so, create an itemized list that clearly states the estimated deductions from their security deposit that they can expect once you've performed your inspection of the property upon their moving out.
What to Include in Your Tenant Security Deposit Deductions List
Below is a suggested tenant security deposit deductions list that you should put in the hands of any tenants before they move into your rental property.
This list details all aspects of the property that they will be responsible for maintaining, along with an estimated amount to be deducted from their security deposit should they fail to do so.
It should be noted to the tenant that the main purpose of this list is to form a mutual understanding between renter and landlord of potential tenant deposit deductions, and the prices will vary. There are a number of factors that will affect the estimated costs of the various potential damages, but you can use this one as a rough template and adjust your own based on your personal knowledge of your rental property, local prices, and repair costs.
General Cleaning
Clean ceiling fan: $25
Wash windows (interior, including tracks): $20
Wash light fixtures: $15 each
Floor cleaning (mop, vacuum, sweep): $60
Carpet cleaning (normal): $150
Carpet cleaning (deep clean): $200
Carpet cleaning (spot clean): $15 each
Pest or rodent extermination: $150
General Repairs
Drywall repair: 6"x 6" hole: $75, 12" x 12" hole: $125, 24" x 24" hole: $150
Repair kitchen cabinet: $150
Repair kitchen drawer: $150
Fill nail holes: $25
Repaint one room: $300
Labor costs (general): $25-$50 per hour
Labor costs (specialty): $75-$100 per hour
General Replacement
Replace doorknob (interior): $25
Replace door lock (exterior): $50
Replace interior door: $100
Replace exterior door: $250
Replace door keys: $20
Replace carbon monoxide detector: $75
Replace carbon monoxide detector batteries: $25
Replace smoke detector: $75
Replace smoke detector batteries: $25
Replace carpet: $3 per square foot
Replace flooring: $5 per square foot
Change light bulb: $5 each
Replace window screen: $40 per window
Replace window blinds: $40 per window
General Room Cleaning
Floor cleaning (mop, vacuum, sweep): $60
Wall cleaning: $30
Kitchen Cleaning
Cabinets/countertop cleaning: $60
Oven cleaning: $50
Stove/range cleaning: $50
Microwave cleaning: $30
Drip pan replacement: $25
Vent hood cleaning: $30
Refrigerator/freezer cleaning: $55
Dishwasher cleaning: $50
Sweep/mop floors: $25
Clean walls: $25
Bathroom Cleaning
Bathtub/shower cleaning: $50
Toilet cleaning: $20
Sink cleaning: $20
Wipe down countertops/cabinets/walls: $30
Floor cleaning: $30
Yard Care/Trash Removal
Mow lawn: $50
Weed property: $75
Trim bushes: $75
Remove trash: $100 per load
If some of the prices on this list seem a bit inflated, that's sort of the point. You're not just estimating the average cost of the listed items, you're providing the tenant with the necessary motivation to ensure that they take their responsibilities as a renter seriously. The premium pricing should not be an issue for anybody if the listed tasks are performed by the one whose security deposit is at stake.
Save Thousands When You Buy Your First Rental Property
There are a ton of questions you should ask yourself before buying a home your first rental property to rent out. Hopefully this list has answered at least one of them for you!
If you have yet to actually purchase a property, then you should check out SimpleShowing. When you buy any home or rental property with a SimpleShowing Agent, you'll get up to 1.5% of the purchase price ($5,000 on average) towards your closing costs.
Contact us or book a showing to get started!