The 11 Best Places to Live in Georgia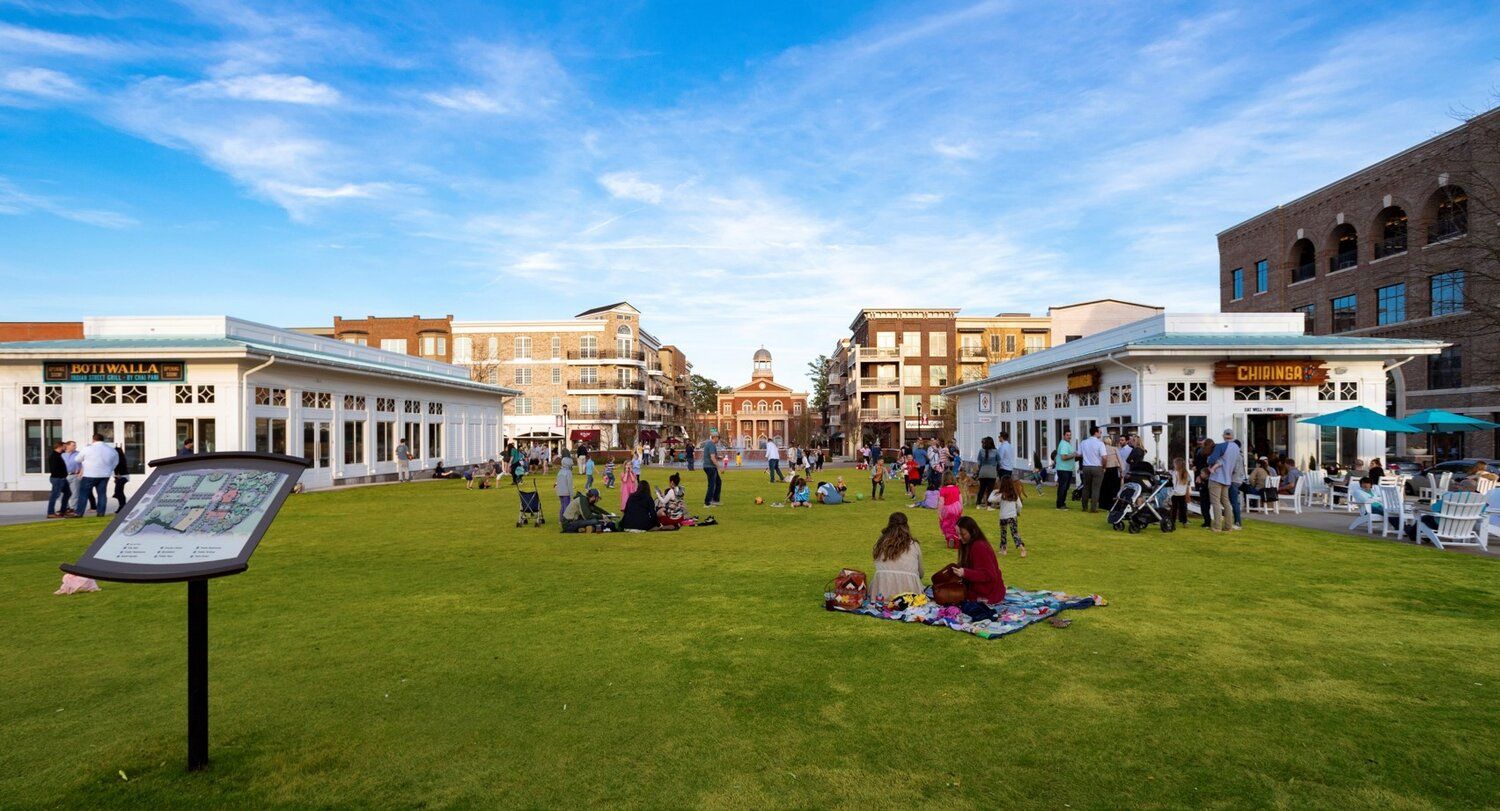 Jan 27, 2023
Georgia is home to more than 10 million people, a number that continues to increase every year thanks to the many charms that the Peach State has to offer.
Whether you crave the hustle-and-bustle of city life or would prefer somewhere a bit quieter, you'll have plenty to choose from among these 11 best places to live in Georgia.
In fact, far from lacking options, you'll probably find it tough to choose.
The 11 Absolute Best Places to Live in Georgia
With that said, if you're new to the state or just aren't completely sure what you want in your new hometown, the following are considered to be the best places to live in Georgia.
1. Alpharetta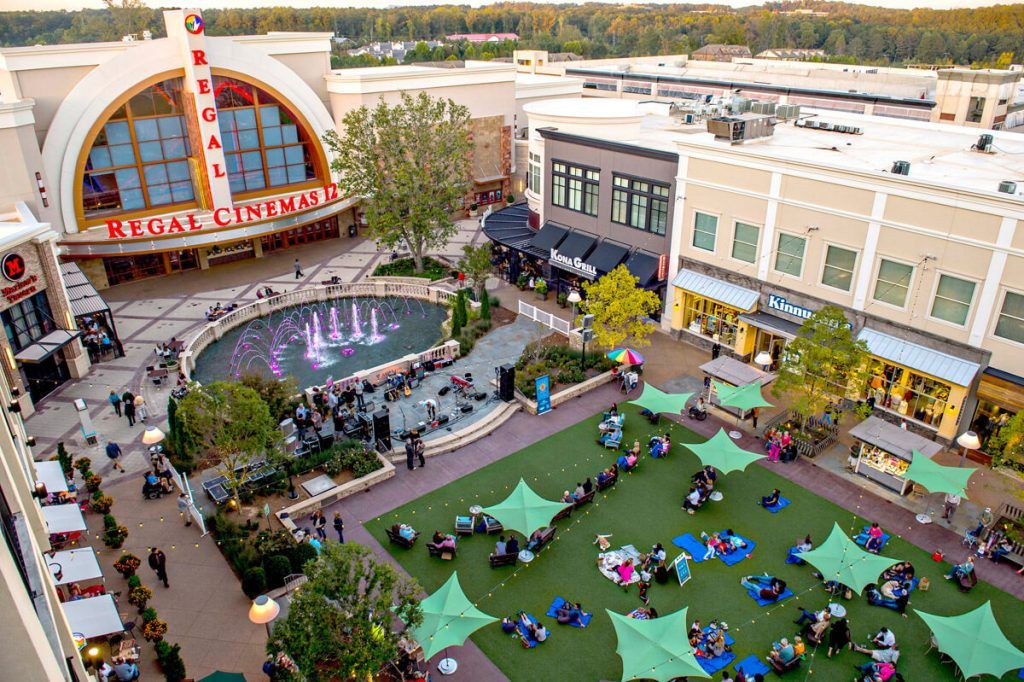 About 25 miles north of Atlanta, you'll find Alpharetta. Though it's considered a suburb of Atlanta, the city's population is still a little over 60,000.
One of the big highlights of this area is the Avalon which opened in 2014. This multi-use development has become the center for shopping, dining and events for those in this city and surrounding areas. On a typical weekend, you can find morning yoga on the lawn, outdoor movies at night and patio seating from the bars and restaurants. Plus, the downtown Alpharetta area has been revitalized recently and features a fantastic selection of restaurants, coffee shops and hotels.
Like many of the northern Atlanta's suburbs, Alpharetta is very affluent with a median income of $92,839 and the value of a median house sitting at $378,000. Combine that with a low crime rate, and Alpharetta is a great place to raise a family.
View Homes For Sale in Alpharetta, GA
2. Canton/Holly Springs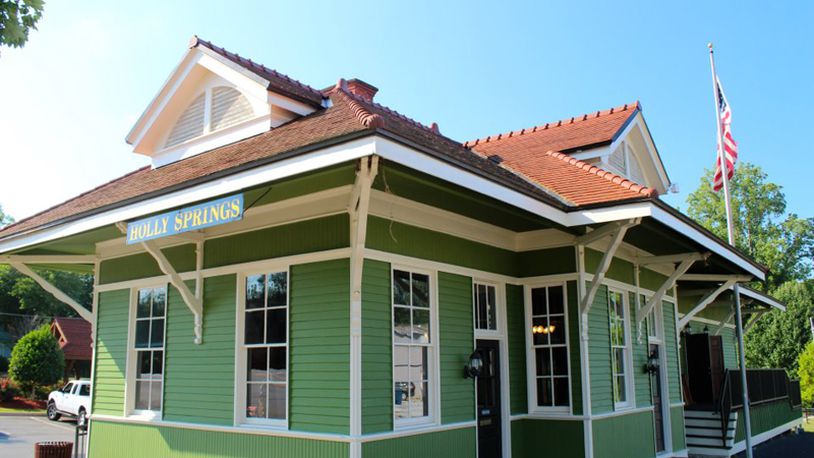 With a population of about 30,000, Canton and nearby Holly Springs is a wonderful area for house hunters who are looking for a sizable suburb that's not too big. In fact, the city is spread out over nearly 20 square miles, so you'll most likely see cows and horses whenever you drive around town.
Sizable lots, plenty of open spaces – including a number of parks – and a fantastic school system are three reasons Canton is especially popular among young families. Nearby Holly Springs is located one exit south of Canton on I-575 and is also located in central Cherokee County.
View Homes For Sale in Canton, GA
3. Athens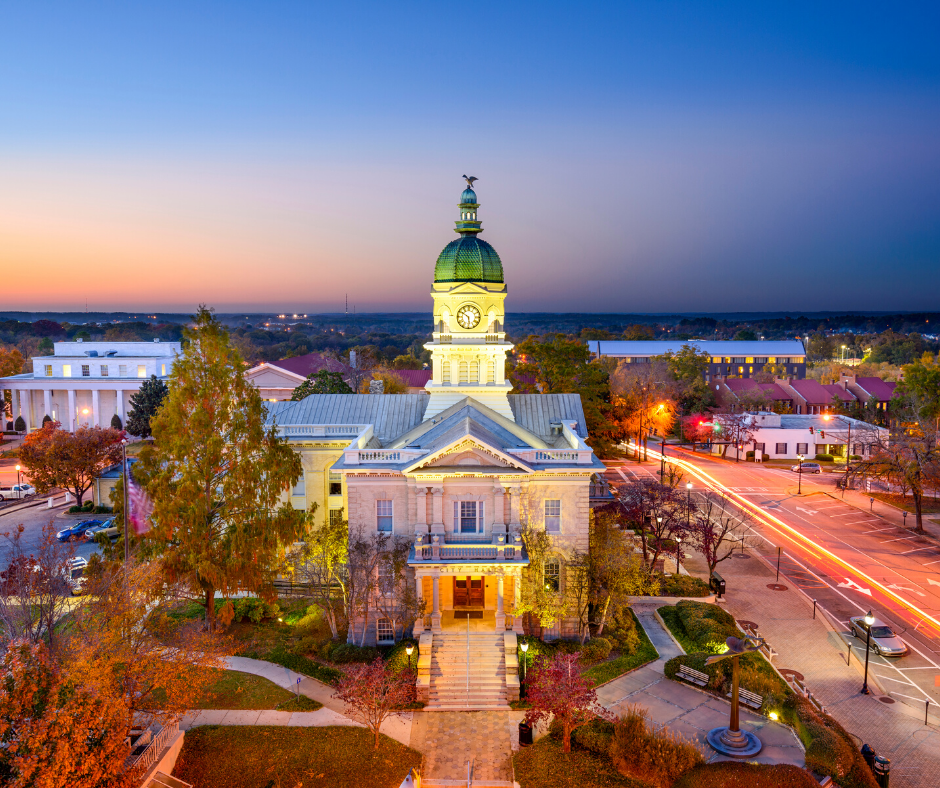 On the other hand, if you're looking for a charming town with events every weekend, energetic nightlife, unique local restaurants, and all the other benefits of living in a college town, then you'll probably want to explore Athens. About an hour drive from Atlanta, you're still close to a major metro area but without all the traffic!
Among other things, one of the many benefits of Athens is that housing is very affordable here. The median home value in Athens is just $180,000, despite the fact that you'll most likely be in walking distance – or a very short drive – from all kinds of dining options, local shops, breweries and the beautiful campus of the University of Georgia. Go Dawgs!
View Homes For Sale in Athens, GA
4. Decatur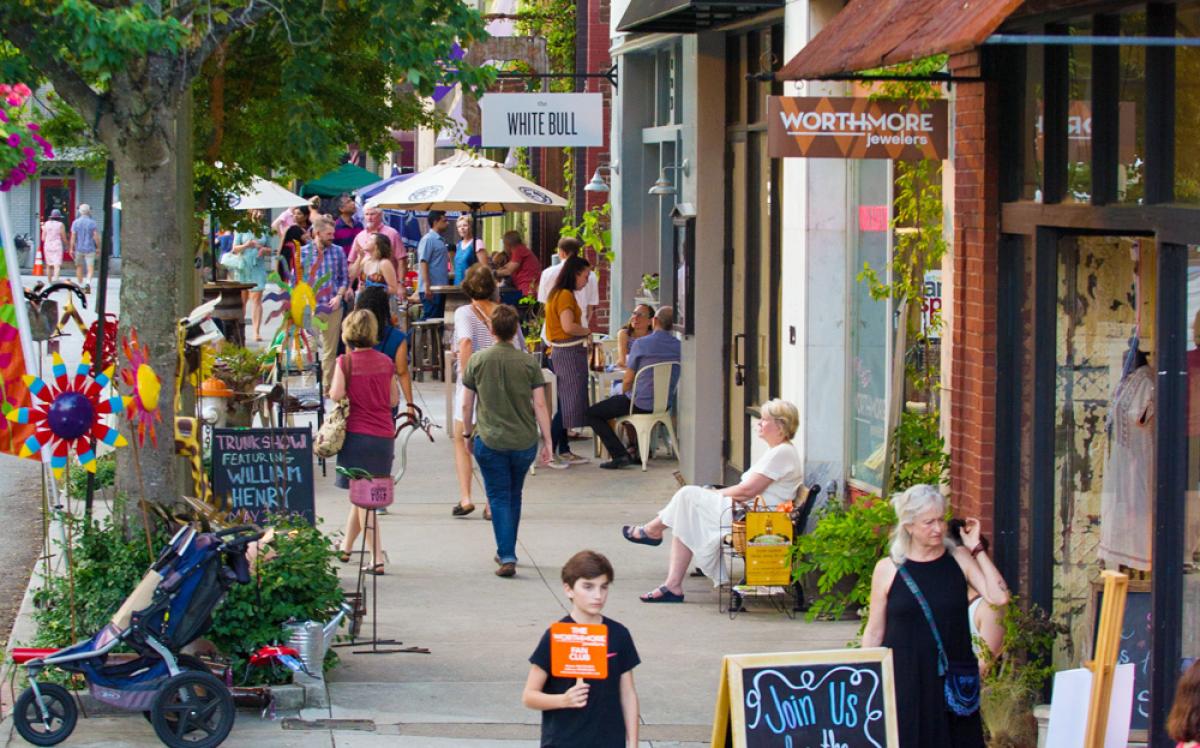 There's a lot to be said about living in Decatur. Particularly if you want to be located inside the Atlanta perimeter highway I-285 (or "ITP" as the locals say).
Decatur is home to about 29,000 people and is regularly voted one of the best place to live in Georgia:
"Decatur has its solid schools, family atmosphere, and nightlife to thank for its high marks, earning Niche's A+ rating in each category."
Although Decatur is very close to downtown Atlanta, this city very much has its own identity and charm. The streets of the small downtown area are lined with local bars, restaurants and shops that draw crowds daily and make this a frequent destination for many locals.
While it will definitely cost more to buy a home in Decatur – the median price is $482,500 – residents will tell you it's definitely worth it.
View Homes For Sale in Decatur, GA
5. Gainesville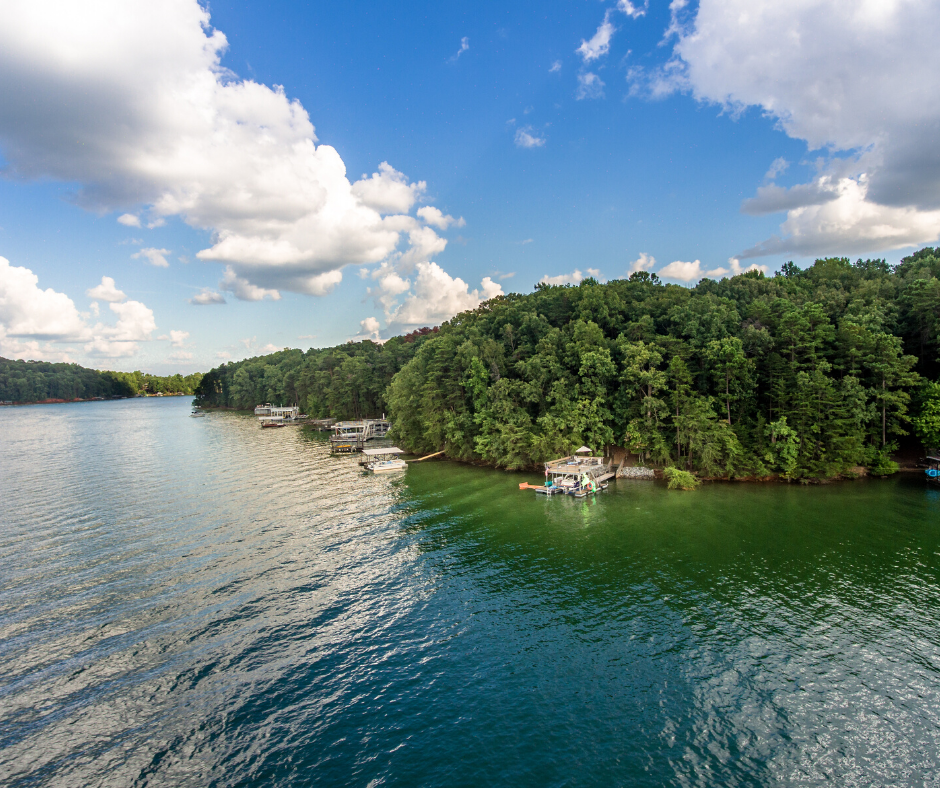 Living in Gainesville means you'll always be just a short distance from one of the most popular lakes in the entire country, Lake Lanier. This makes the city of about 55,000 a great place to live for anyone who loves the outdoors. Gainesville played host the the Olympic Games in 1996, as rowing venues can still be visited along the banks of Lake Lanier. Atlanta is about a 1-hour drive south and the foothills of North Georgia mountains are only about 1-hour north.
Gainesville is also the primary business center for most of northeast Georgia, so with a median house price under $290,000, it's not a bad option for families.
View Homes For Sale in Gainesville, GA
6. Johns Creek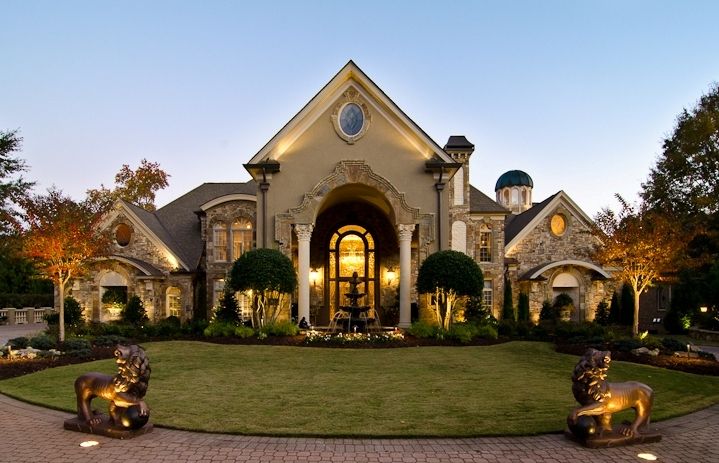 The city of Johns Creek touts itself as, "the exception to the everyday."
Niche.com would agree, giving John's Creek an A+ rating with high scores for public schools and families.
Johns Creek is full of trails and parks to explore outside and also restaurants, bars, and nightlife that are sure to keep you entertained. Best of all, Johns Creek is incredibly safe when compared to other suburbs of Atlanta – something every resident loves.
Johns Creek houses some of Atlanta's top luxury neighborhoods including the exclusive St.Ives Country Club, so it's very common to see multi-million dollar homes here. While residents love the area for its gated neighborhoods, cleanliness and safety, Johns Creek is certainly a more expensive place to live with a higher median property value of $610,000.
View Homes For Sale in Johns Creek, GA
7. Woodstock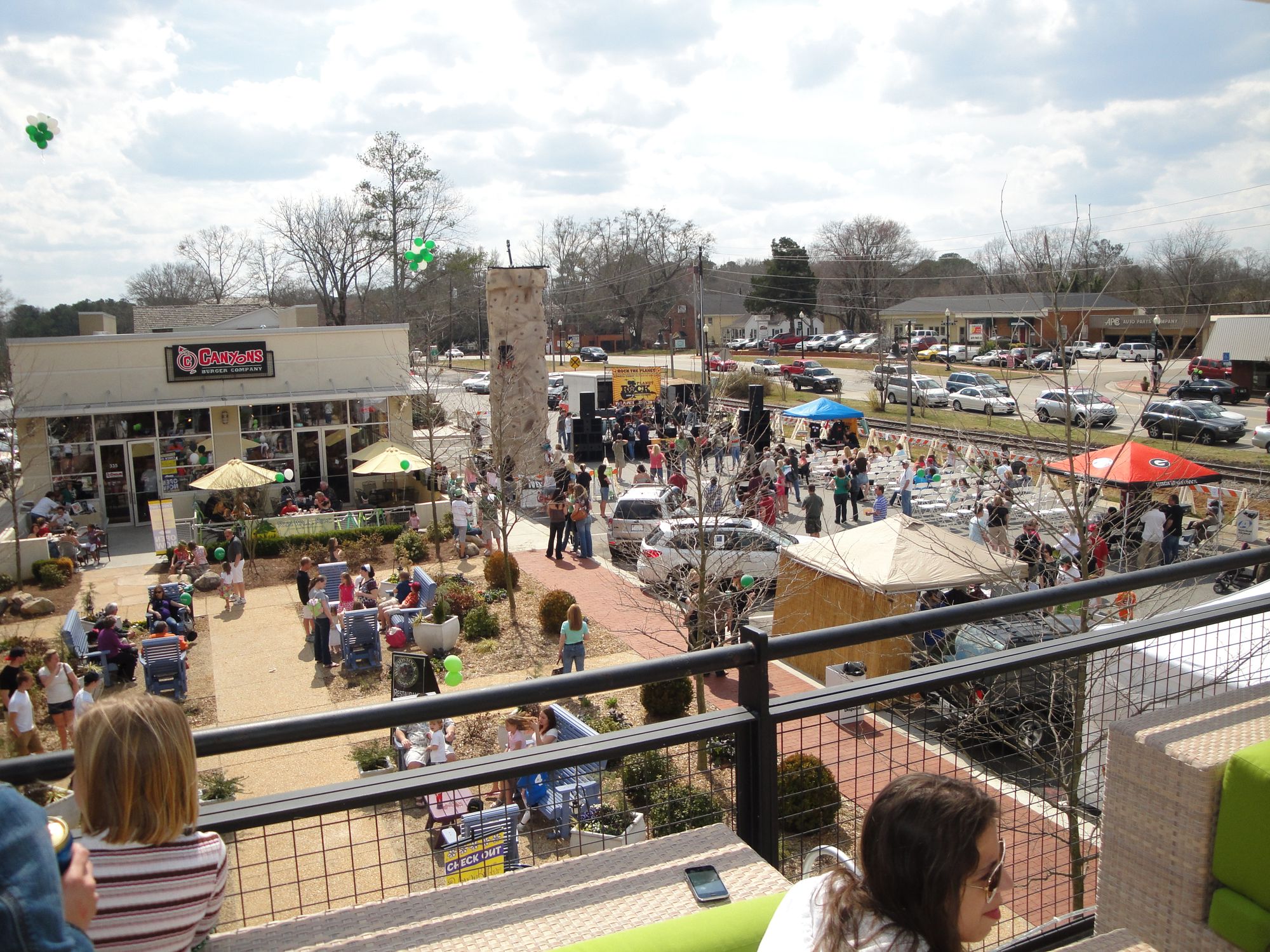 Located just 30 miles north of Atlanta, Woodstock's city limits include more than 12 square miles and over 30,000 residents. Our dynamic city is a Georgia PlanFirst Community and a recipient of Georgia Municipal Association's Live, Work, Play City Award. Known for its vibrant downtown and world-class parks and trails, Woodstock is home to hundreds of thriving small businesses, regional shopping and tourism destinations.
Once again, it's also a great place for families thanks to an enviable school system, numerous parks, and a low crime rate and a median home value of about $415,000.
View Homes For Sale in Woodstock, GA
8. East Cobb (Roswell & Marietta)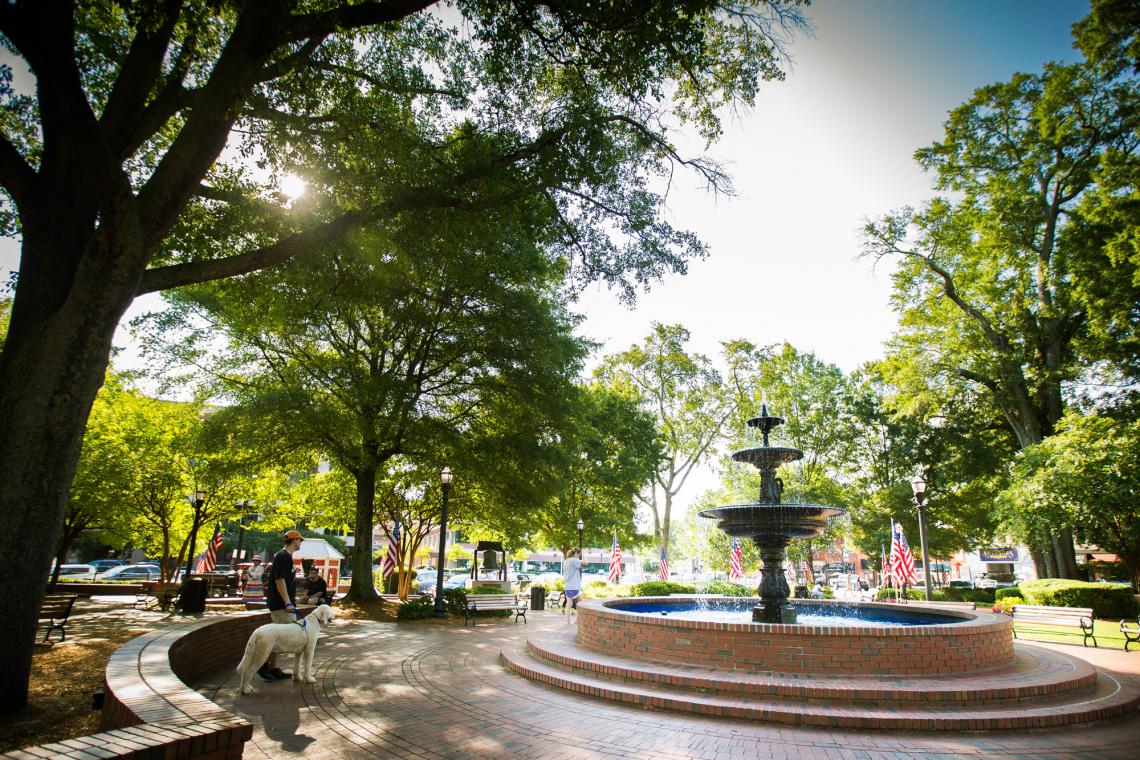 Marietta is a great location for anyone who wants to be a short drive from Atlanta, but would prefer to live in a suburb. Some 60,000 people love that Marietta is full of museums, theaters, and 18 different parks. So, whether you have children or just like to enjoy weekends out-of-the-house – or both – Marietta won't disappoint.
You have all this to enjoy and so much more even though the median home price in Marietta, which is just over $365,000, is a lot less than you'd pay for houses in many other Atlanta suburbs.
Nearby Roswell is slightly more expensive than Marietta and home to 18 parks and an incredible historic district for which it's widely known throughout the country. Even longtime residents regularly take walking tours of Roswell. On every third Thursday from April to October, you can also usually attend "Alive in Roswell", a family-friendly festival held each month in historic Roswell with live bands, food trucks, vendors and more.
View Homes For Sale in Marietta, GA
9. Peachtree City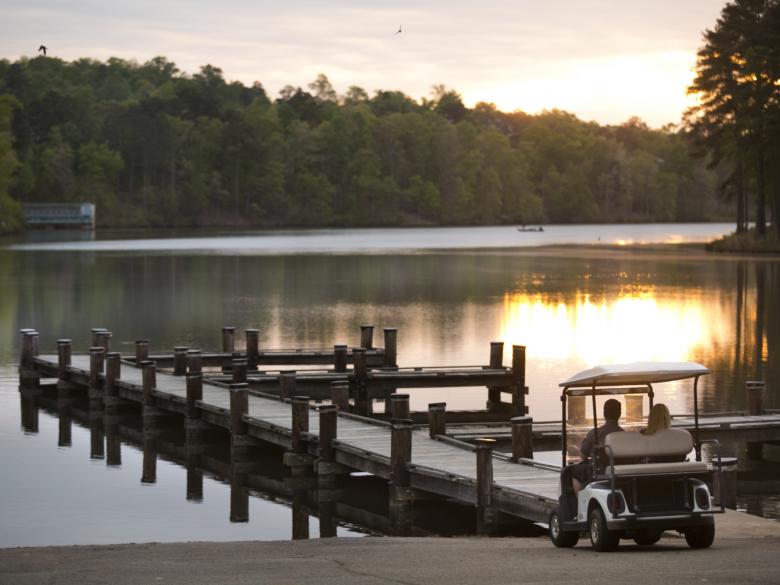 With a name like Peachtree City, it should come as no surprise that this suburb is nothing short of idyllic.
Along with making our list of the best places to live in Georgia, it topped Expedia's list of the "19 Cities That Must Be Seen in 2019". It is also considered one of the safest city in Georgia and within the top fifth percentile for the entire country based on data from the FBI.
One interesting fact about this city is that it is legal to drive golf carts — and many residents do. In addition, Peachtree City is also home to the brand-new planned development called Pinewood Forest that has enlisted some of the region's highest skilled architects to build the ultimate "live, create and play community" just 15 miles south of the airport. You'll also want to check out the fabulous Trillith Community, partially owned by the founders of Chick-Fil-A.
View Homes For Sale in Peachtree City, GA
10. Blue Ridge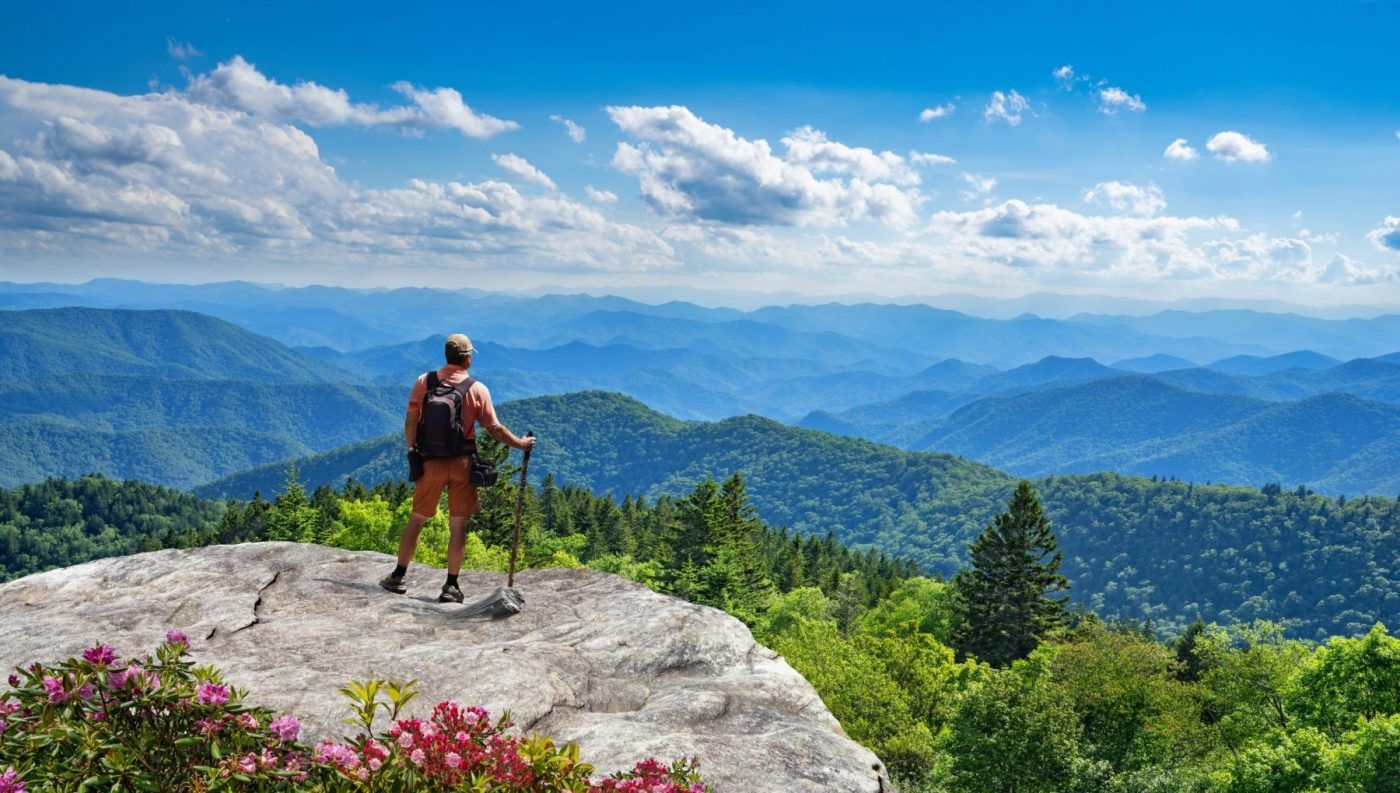 Blue Ridge, GA is a thriving mountain town at the base of the Chattahoochee National Forest. It features a charming downtown area, unique shopping, fantastic hiking trails, and the wonderful scenery. For many years, Blue Ridge has been a go-to destination for Atlantans looking for rest and relaxation. But since COVID, the Blue Ridge mountain region has boomed with tons of new Airbnb properties, restaurants and nearby shops.
It's also close to popular wineries, pumpkins farms and apple orchards. If you're considering relocating to Georgia and want to be near the mountains, this is definitely the spot to move!
View Homes For Sale in Blue Ridge, GA
11. Suwanee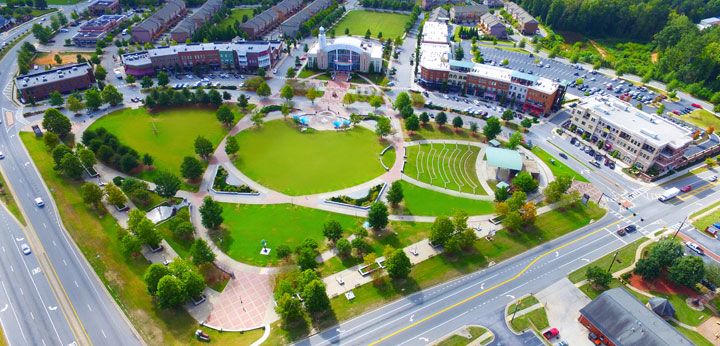 Finally, Suwanee may be the smallest town on our list – the population is just 19,000 – but residents wouldn't live anywhere else.
Gwinnett County School District is great, and the average house is only about $290,000. There's also plenty going on at the stunning Suwanee Town Center Park throughout the year and plenty of other venues for having a great time.
View Homes For Sale in Suwanee, GA
Honorable Mention Cities (Barely Missed the Cut!)
#12: Cumming, GA
#13: Ellijay, GA
#14: Isle of Hope, GA
#15: Milton, GA
While you're deciding which Georgia city or suburb is best for you and your family, be sure to check out our list of best suburbs in Atlanta and our list of best elementary schools in Georgia.  
Get a 1% Closing Credit When You Buy a Home In Georgia
Once you're ready, connect with a local SimpleShowing agent who is familiar with all of these areas. We sell hundreds of homes in Georgia each year! Best of all, when you work with a SimpleShowing agent, you'll qualify for our Realtor Refund Program, which provides homebuyers with 1% towards closing costs, or about $5,000 on average.
To start exploring one right away, get pre-approved for low, preferred rates with one of our partner lenders.