The Cheapest Places to Live in Colorado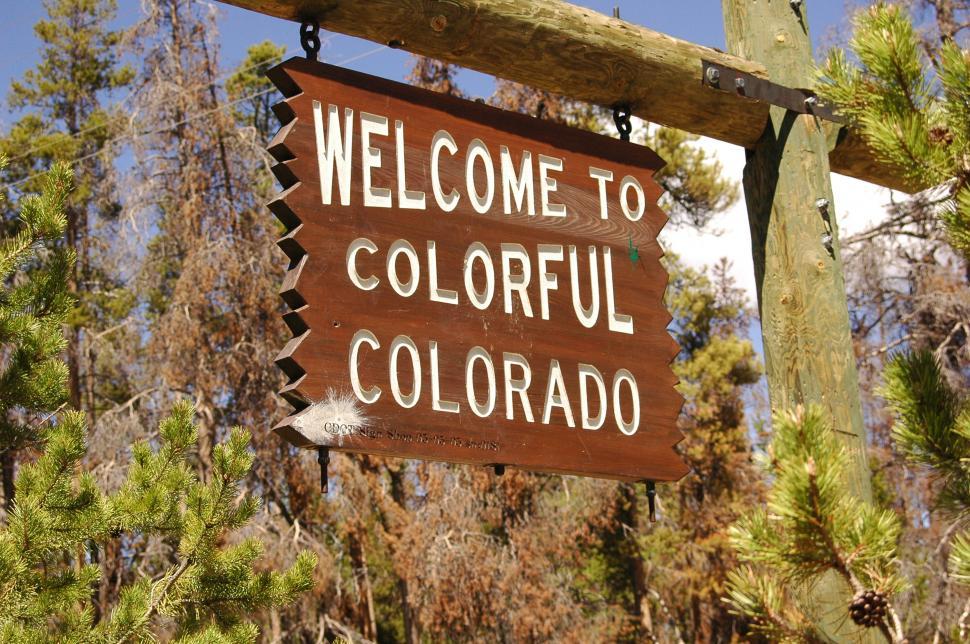 Sep 26, 2023
Colorado, often known for its picturesque landscapes, mountainous terrains, and vibrant cities, offers a lot more than just natural beauty. As home prices skyrocket in areas like Denver, Boulder, and Aspen, many residents and newcomers are searching for more affordable places to call home.
If you're on the hunt for wallet-friendly locales, this guide unveils some of the cheapest places to live in Colorado.
1. Pueblo
Located south of Colorado Springs, Pueblo offers a unique blend of cultural history and modern amenities. With median home prices significantly lower than the national average, Pueblo is attracting attention. Not only does it offer affordability, but its revitalized downtown, recreational activities, and Pueblo Reservoir make it an attractive choice for those seeking both cost savings and quality of life.
2. Cañon City
Nestled at the foothills of the Rocky Mountains, Cañon City offers residents breathtaking views, outdoor adventures, and most importantly, affordable living. It's the primary gateway to the popular Royal Gorge, but the town itself is a hidden gem. The housing market is accessible, and the cost of living is generally lower than much of Colorado.
3. Greeley
A rapidly growing city, Greeley offers a dynamic blend of urban and rural living. While it has seen some growth in the housing market, it still remains a more affordable option when compared to cities like Fort Collins or Denver. Greeley is also home to the University of Northern Colorado, bringing a youthful energy and diverse culture.
4. Alamosa
Alamosa, located in the San Luis Valley, provides a serene setting for its residents. This city is surrounded by vast sand dunes and majestic mountains, providing a unique Colorado experience. With lower housing costs and a slower-paced lifestyle, Alamosa is a great choice for those looking to stretch their dollars.
5. Sterling
Sterling, situated in the northeastern part of Colorado, is a smaller city with a rural atmosphere. With a rich agricultural background, Sterling offers affordable housing and a tight-knit community feel. The city is known for its parks, North Sterling Reservoir, and community events, making it an ideal place for families and retirees.
6. Trinidad
Bordering New Mexico, Trinidad is a city steeped in history. The housing market is notably affordable, making it a hot spot for those looking to invest in property or find a budget-friendly place to live. With its historic downtown, state parks, and lakes, Trinidad offers a blend of culture and natural beauty.
7. Fort Morgan
East of Denver lies Fort Morgan, a city deeply connected to Colorado's agricultural scene. The cost of living here is relatively low, which makes it a haven for families and individuals looking for a peaceful setting. Fort Morgan boasts an array of parks, recreational facilities, and local events that cultivate a close community spirit.
8. Lamar
Located in the southeastern part of Colorado, Lamar is an essential hub for the region. Its affordability is one of its key attractions, combined with its cultural heritage and landmarks, such as the Big Timbers Museum. Lamar's position along the historic Santa Fe Trail also makes it a destination for those interested in Western history.
9. Monte Vista
Another gem in the San Luis Valley, Monte Vista is an affordable place with a rich tapestry of wildlife and nature. The Monte Vista Wildlife Refuge is a significant highlight, offering residents and visitors a chance to connect with nature's spectacles, especially during the crane migration season.
10. Craig
Located in the northwestern part of Colorado, Craig is known for its outdoor activities and vibrant wildlife. While the city itself offers affordability, the surrounding areas, including the Moffat County countryside, provide countless adventures, from hiking and fishing to exploring Dinosaur National Monument.
Factors to Consider
While these cities are among the cheapest places to live in Colorado, it's crucial to consider other factors:
Job Opportunities
Some cities may have more affordable housing, but limited job opportunities. Ensure the city aligns with your career goals or has a diverse job market.
Amenities
Check out the schools, healthcare facilities, and entertainment options available in the chosen city.
Commute
If you're working in a nearby larger city, factor in the commute time and transportation costs.
Tips for Moving to an Affordable City in Colorado
Research
Before settling, dive deep into the city's nuances. Check crime rates, school ratings, and cultural events to ensure it aligns with your lifestyle and preferences.
Visit First
If possible, take a short trip to the city. Explore the neighborhoods, talk to locals, and get a firsthand feel of the place.
Local Real Estate
Engage with local real estate agents who have a thorough knowledge of the market trends and can guide you to the best deals.
Wrapping Up
Nestled between the iconic Royal Gorge Bridge and the picturesque Trinidad Lake State Park, Southern Colorado offers a rich tapestry of experiences that extends all the way to the New Mexico Border. These regions, steeped in Colorado history, showcase the state's vibrant legacy and natural wonders beyond the bustling city center. Western Colorado, in particular, holds a unique allure with its sprawling Colorado National Monument and the breathtaking stretches of the Colorado River and Arkansas River. These landmarks, often frequented by mountain biking enthusiasts and nature lovers, encapsulate the true essence of Colorado life.
Within the city limits of many affordable cities, residents and visitors alike can immerse themselves in the diverse cultural fabric that Colorado has proudly woven over the years. The South Platte River, with its serene trails and landscapes, offers a tranquil retreat, symbolizing the balance of urban vibrancy and nature's peace that Colorado seamlessly maintains.
From the expansive vistas of the Colorado National Monument in Western Colorado to the historic allure of regions near the New Mexico border, the state presents a myriad of affordable living opportunities paired with unparalleled natural beauty. Whether you're an adrenaline junkie chasing the rapids of the Arkansas River or a history buff delving deep into Colorado's past, there's a corner of this state waiting to be explored, all without straining your budget.