The Cost of Living in Lawrence: What You Need to Know [2023]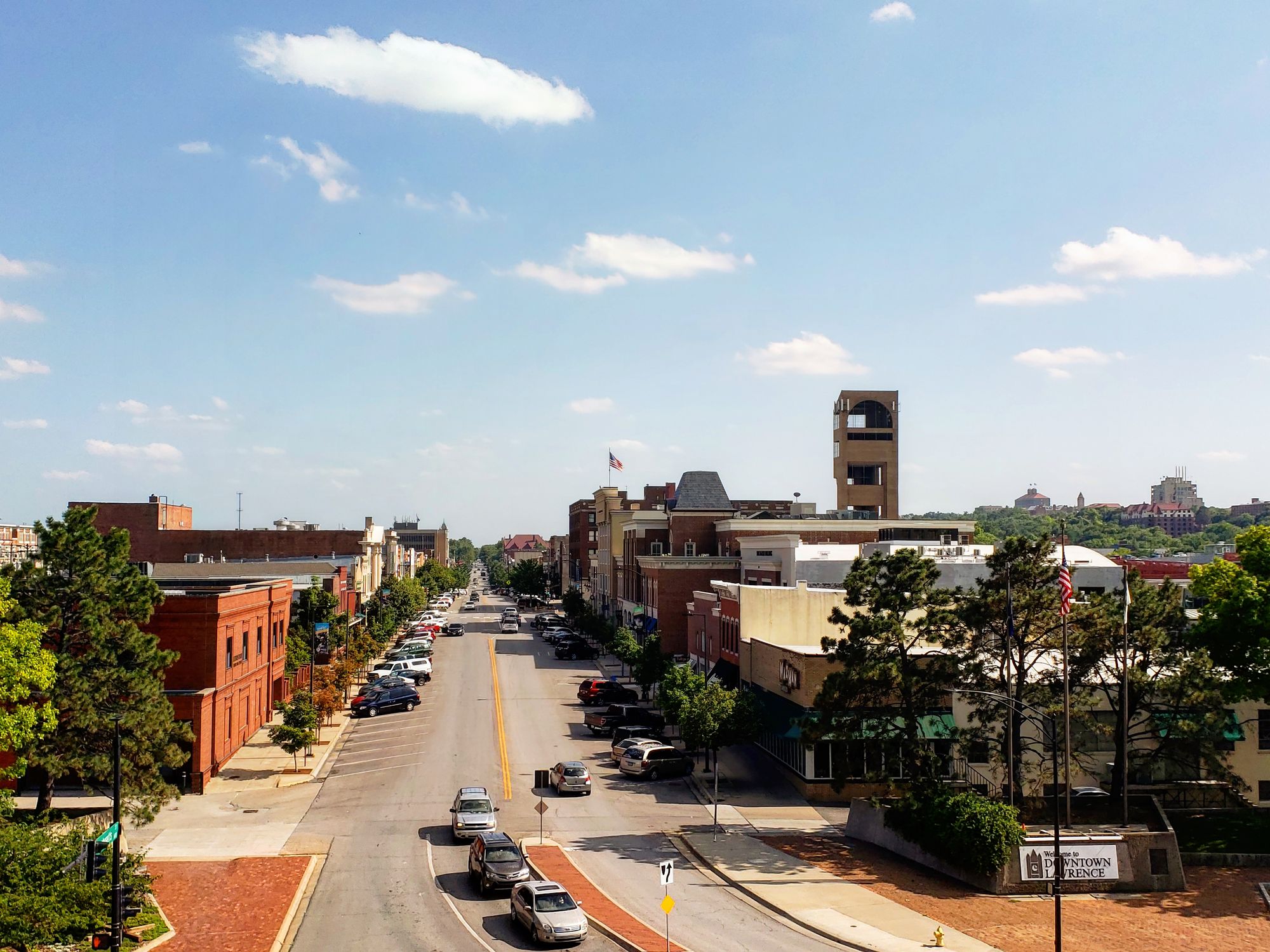 Aug 1, 2023
Thinking about a big move can be daunting, especially when it comes to crunching the numbers associated with the cost of living. If you're considering Lawrence, Kansas, you're likely wondering how far your dollar can stretch. Understanding the Lawrence, Kansas cost of living is critical for anyone thinking about relocating to this vibrant and unique city.
Lawrence is more than just a charming midwestern town - it's a city rich with history and culture. From being the home of the Jayhawks to its reputation as one of the top-rated college towns in the country, there's much to love.
The Lawrence, Kansas cost of living, paired with its many amenities, makes it a serious contender for those looking for a new place to call home. A simple search for movers in Lawrence, Kansas can be the first step in this exciting new journey. The Lawrence, Kansas cost of living might just surprise you - in a good way!
A Brief History of Lawrence
Lawrence, a city born from the desire for freedom and equality, was founded in 1854 by settlers from the New England Emigrant Aid Company. These settlers were staunchly anti-slavery, and their influence has left a lasting legacy on Lawrence's culture. Today, echoes of this past can still be seen in the well-preserved architecture and cityscape. It adds a historical flair that sets Lawrence apart from other cities in Kansas and the wider United States.
Geography and Climate
Nestled on the banks of the Kansas and Wakarusa Rivers, Lawrence boasts a distinct, picturesque geography. Its topography ranges from rolling hills to flat terrains, offering a scenic diversity that is hard to find elsewhere. Lawrence's climate is characterized as a humid continental type. The city experiences hot, humid summers and cool to moderately cold winters. With an average of 214 sunny days per year, it's definitely a place for those who love a blend of all four seasons.
Overview of Living Costs in Lawrence
Before making a move, understanding the Lawrence, Kansas cost of living is vital. This includes everything from housing and groceries to utilities and transportation. You can find best prices for gas and their utilities in Lawrence .
Housing
Housing is often the biggest concern when considering a move. In Lawrence, whether you're looking to rent or buy, you'll find that the housing market is surprisingly accommodating.
Rental Market
Renting can be an attractive option, especially for those who prefer flexibility or are not ready to commit to homeownership. In Lawrence, the rental market is relatively affordable. On average, for a one-bedroom apartment in the city center, you can expect to pay around $800 per month. If you're willing to live a bit further out, this price can decrease. It's a wide range, offering something for every budget.
Real Estate Market
If buying is more your style, the real estate market in Lawrence is equally appealing. The median home value in Lawrence hovers around $200,000, which is slightly lower than the national average. This lower cost does not come at the expense of quality. Lawrence boasts a wide range of properties, from historic homes to new developments, catering to a variety of lifestyle needs and aesthetic preferences.
Food and Groceries
Next on the list is the cost of food and groceries. Here again, Lawrence does not disappoint. You'll find that the cost of groceries here sits comfortably below the national average, by about 5%. Dining out in Lawrence is a treat for your taste buds as well as your wallet. The city is filled with a variety of affordable eateries, ranging from comfort food and BBQ joints to international cuisine and vegan options. A meal at a mid-range restaurant typically falls in the $15-$25 range per person.
Utilities
Basic utilities, such as electricity, heating, cooling, water, and garbage, are an essential part of the Lawrence, Kansas cost of living. In Lawrence, you can expect to pay between $150 and $200 per month for these services in a typical apartment. Internet services are also reasonably priced with numerous providers offering competitive rates for high-speed connections.
Transportation
Transportation is another significant factor to consider. Lawrence provides its residents with various options. The city has an extensive public transportation system that is not only widely accessible but also affordable. If you prefer to drive, be aware of the associated costs such as gas, insurance, and maintenance. While these costs will vary depending on your specific circumstances, it's worth noting that gasoline prices in Lawrence are generally lower than the national average.
Lifestyle and Entertainment in Lawrence
While the basics are essential, lifestyle and entertainment can significantly impact your cost of living and quality of life in Lawrence.
Outdoor Activities
For those who love the outdoors, Lawrence is a dream. The city is known for its beautiful parks, trails, and bodies of water, perfect for hiking, biking, fishing, boating, or simply enjoying a picnic with family or friends. Many of these activities are free or come with a nominal cost.
Dining and Nightlife
Lawrence's dining scene is a blend of the traditional and the innovative. From charming cafés and gourmet restaurants to food trucks and farmer's markets, there's something to please every palate. The city's nightlife is also impressive. With a range of pubs, breweries, wine bars, live music venues, and dance clubs, there's no shortage of places to unwind and enjoy after dark. Despite the variety, costs remain modest, ensuring your evenings out don't break the bank.
Cultural Attractions
For lovers of arts and culture, Lawrence offers a plethora of options. Museums, art galleries, theaters, music festivals - you name it, Lawrence has it. Many of these venues have affordable ticket prices, and some even offer free admission.
Should You Live In Lawrence, Kansas ?
When deciding on a new place to call home, there are many factors to consider. Among them, the Lawrence, Kansas cost of living often tops the list. If you're pondering a move to the heartland of America, you may find yourself pleasantly surprised by the Lawrence, Kansas cost of living.
More affordable than many other cities its size, Lawrence blends small-town charm with big-city amenities, offering a quality of life that's hard to match.
The Lawrence, Kansas cost of living isn't the only factor that makes this city so appealing. It's also a city rich in culture and history, brimming with educational opportunities, thriving local businesses, and beautiful natural landscapes. It's a place where you can enjoy life without the high costs often associated with city living.
While no city is perfect for everyone, the lower Lawrence, Kansas cost of living combined with the city's vibrant community spirit and plethora of amenities make it a compelling choice for many.