The Largest Cities in Florida: The Sunshine State's Urban Hubs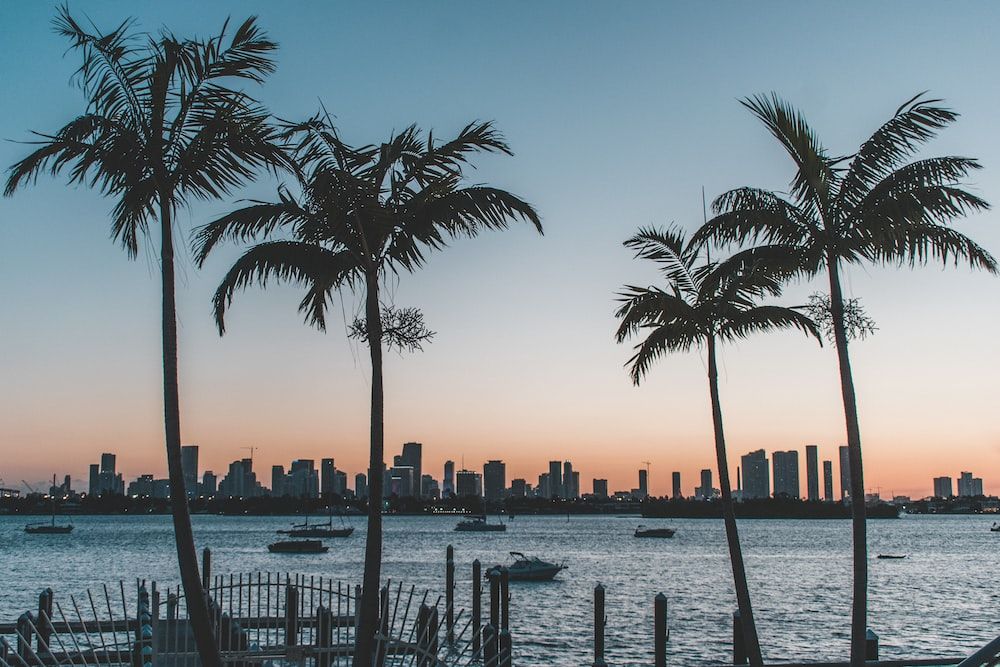 Oct 17, 2023
Florida, fondly known as the 'Sunshine State,' is a magnet for tourists, residents, and businesses alike. With its endless sunshine, beautiful beaches, and dynamic culture, it's no surprise that several of its cities are among the most populated in the U.S. In this article, we'll explore the largest cities in Florida, touching on their unique attributes, rich history, and undeniable charm.
1. Jacksonville
Located in the northeastern part of the state, Jacksonville is not only the largest city in Florida by population but also by land area. It boasts a diverse culture, a thriving arts scene, and a coastline filled with beautiful beaches. The St. Johns River running through Jacksonville offers many water activities, while its numerous parks and nature reserves allow residents and visitors a break from city life.
2. Miami
Synonymous with vibrant nightlife, iconic beaches, and a mix of Latin and Caribbean cultures, Miami sits at the southeastern tip of Florida. It's a global hub for finance, entertainment, and arts. South Beach, with its historic art deco architecture and pulsating nightlife, is a must-visit. Miami is also the gateway to the Florida Keys and is known for its cultural events like Calle Ocho Festival and Art Basel.
3. Tampa
Positioned on Florida's west coast, Tampa offers a blend of historic architecture, modern landmarks, and western coast beaches. It's known for its cultural institutions like the Tampa Museum of Art and the historic Ybor City neighborhood, once known as the "Cigar Capital of the World." Families frequently visit Busch Gardens, an African-themed amusement park, and the Florida Aquarium.
4. Orlando
While many immediately think of theme parks like Disney World and Universal Studios when Orlando is mentioned, there's more to the city. Its vibrant arts scene, bustling downtown, and serene lakes make it a diverse place to live and visit. Additionally, the tech industry has seen significant growth in the region, earning Orlando the nickname of 'The City Beautiful.'
5. St. Petersburg
Adjacent to Tampa, St. Petersburg, or 'St. Pete' as the locals call it, is renowned for its warm weather, making it a popular retirement destination. Its waterfront parks, the Salvador Dali Museum, and the vibrant downtown with an array of shops, restaurants, and bars make St. Pete a magnetic attraction.
6. Fort Lauderdale
Just a stone's throw away from Miami, Fort Lauderdale boasts an extensive network of boating canals and stunning beaches. Often referred to as the "Venice of America," the city's luxury hotels and upscale shopping centers like Las Olas Boulevard make it a hub for the affluent. The Riverwalk, Fort Lauderdale's arts and entertainment district, features theaters, museums, and galleries.
7. Tallahassee
Sitting in the Panhandle, Tallahassee is Florida's capital city. Though not as populated as some of the other cities on this list, it's rich in history and Southern charm. It's home to Florida State University, bringing in a youthful energy. The canopy roads, lined with moss-draped oaks, offer a picturesque view unique to the region.
8. Naples
Nestled on the Gulf Coast, Naples is synonymous with luxury. With its high-end shops, dining, and white sand beaches, it's a favorite amongst the elite. The historic Naples Pier, a popular spot for sightseeing and fishing, offers stunning sunset views. Beyond the beach, the Corkscrew Swamp Sanctuary offers walking trails and bird-watching.
A Blend of Old and New
What makes Florida's cities truly captivating is their ability to harmoniously blend the old with the new:
Historic Neighborhoods
From the Spanish colonial architecture in St. Augustine, America's oldest city, to the 1920s bungalows in Tampa's Seminole Heights, Florida's cities cherish their history.
Modern Infrastructure
Skyscrapers in downtown Miami, state-of-the-art tech hubs in Orlando, and advanced transportation networks like the Brightline train connecting major cities ensure Florida is always future-ready.
Why Florida's Largest Cities Are a Draw
The cities of Florida offer more than just sunshine. They provide a mix of historical depth, cultural richness, and modern amenities:
Cultural Diversity
Florida's cities have been influenced by a blend of Native American, Spanish, Caribbean, and other cultures, offering a rich tapestry of experiences.
Economic Opportunities
From Miami's financial district to the burgeoning tech scene in Orlando, Florida's cities are economic powerhouses, offering numerous opportunities for businesses and individuals.
Outdoor Activities
With its vast coastline, rivers, and lakes, water sports, hiking, and nature exploration are at the fingertips of those living in or visiting Florida's major cities.
Conclusion
Florida's treasure trove of cities is nothing short of spectacular, each offering a unique blend of historical landmarks, modern urban amenities, and natural beauty. From the bustling streets of Miami Dade County to the serene stretches of Florida's treasure coast, there's a diverse array of experiences awaiting every visitor. The census bureau's data showcases this diversity in the estimated population, with South Florida's vibrant cities like Fort Lauderdale offering a mix of luxury shopping and art galleries, while Duval County's Jacksonville stands as a testament to urban sprawl and growth.
The Tampa Bay Area, inclusive of thriving hubs like Tampa and St. Petersburg, perfectly marries the metropolitan allure with pristine beaches and coastal charm. Similarly, Cape Coral and Fort Myers in the southwest boast picturesque landscapes while preserving their cultural ethos. Meanwhile, Port St. Lucie, nestled between the raw beauty of Florida's coasts and the bustling urban centers, stands as a rising star among Florida cities.
While the Walt Disney World Resort may often steal the limelight when Florida is mentioned, the true essence of the Sunshine State lies in its cities. From the southern tip of Miami Dade County to the northern expanses of Duval County and beyond, Florida cities are a harmonious blend of the past, present, and future. They not only promise endless adventures and experiences but also represent the state's commitment to preserving its legacy while embracing modernity.