The Ultimate Home Appraisal Checklist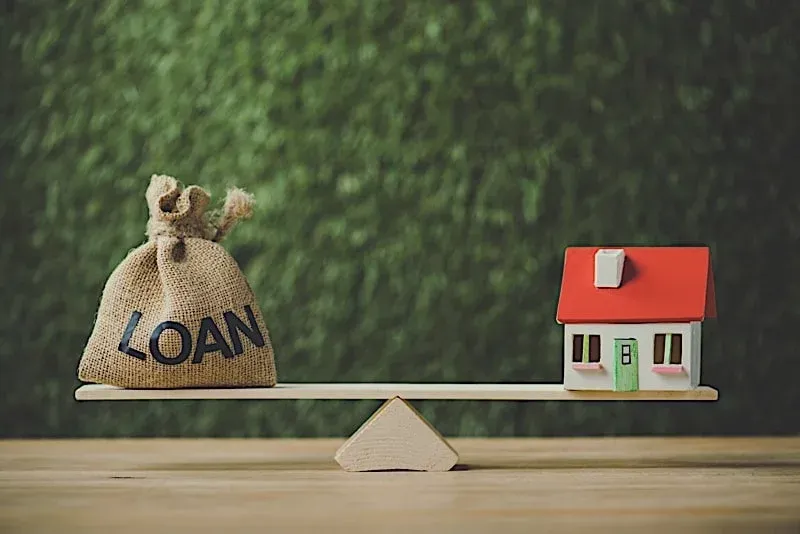 Feb 25, 2023
It goes without saying that you want to make as much back from the sale of your home as possible. The goal of every seller is to sell for a premium purchase price, preserve as much equity and maximize the appraised value of the home.
As a home seller, an appraisal will be done a few days (or up to a couple weeks) after a purchase agreement is signed.
To prepare for your appraisal, we've compiled a home appraisal checklist to make sure you're ready before you have your house valued by a professional.
How to Prepare for a Home Appraisal
Appraisals answer the all-important question: "How much is my house worth?"
As such, you should make every effort to prepare your house for an appraiser. Otherwise, you might get an answer you don't like!
First, don't confuse an appraisal with a home inspection. An inspection determines the condition of your house, whereas an appraisal establishes your home's value. Specifically, an appraiser is interested in reporting its market value. Also, it's important to point out that, while less common, some home sellers will get a "pre-market" appraisal to determine the value of their home if it's a unique property, has had substantial updates or consists of a large amount of acreage. This is less common but is a very similar approach taken by a mortgage lender on behalf of a home buyer.
Second, get clear about what an appraiser will do to determine this value:
A property inspection – Appraisers will still carry out inspections but only for the sake of establishing your home's worth.
An evaluation of local comparables  – Similar to a comparable market analysis, appraisers want points of reference to evaluate your home's value relative to similar properties in the area.
Third, understand what a home appraisal is not
It's not an inspection of your home's upkeep. While it never hurts to tidy up, some homeowners worry that the odd dirty dish in the sink or a child's unmade bed will unfavorably tip the scales.
An appraisal is all about how much your home could potentially go for if sold in its current condition. As those kinds of housekeeping issues wouldn't come up in a sale, they won't come up in an appraisal, either.
What Does an Appraiser Look for?
Again, it makes sense that you'd want to prepare your home before an appraisal.
So, while some factors will be completely out of your hands, it's worth knowing what the appraiser will look at.
The Exterior Appraisal
A good example of a feature you can't influence but will most certainly matter to the value of your home is the size of your lot.
As we already touched on, the condition of your property will also come into play. The appraiser will look for any issues that would drop your home's resale value. If your home was built before 1979, this will include looking for peeling paint and checking to see if it was made with lead.
They'll also look for any exterior features that would boost its value (e.g. an inground pool).
Interior Appraisals
Inside your home, an appraiser will confirm the numbers of bedrooms and bathrooms in your house. The same goes for windows and closets. Although it won't contribute to the square footage of your home, they'll inspect your garage, as well.
They will also take note of all of your appliances and verify they're all in working condition.
An appraiser will consider any upgrades you've made, too, whether it's to something like a built-in appliance or your entire basement.
Your Home Appraisal Checklist
The most important items on any home appraisal checklist are those that require repairs. If at all possible, you will want to make those fixes before you list your house for sale, so you can price it higher.
"Appraisers often value houses in $500 increments, so if there's a repair over $500 that can or should be made, do it. Fix leaky faucets, broken windows and cracked ceilings."
Renovations that hide your home's age can be a wise investment, too. Replacing old carpet or outdated amenities might improve your appraiser's opinion.
Most importantly, make sure your house conforms to this home appraisal checklist:
A lack of plumbing issues (e.g. stains near spouts)
A roof that's free of any leaks or damage
A working garage door and opener
Foundation free of water intrusion or damage
Functional air conditioning, electricity, and water
Utilities that function appropriately
Secure doors
Secure handrails along any steps
Secure railings along any raised decks
Walls and ceilings free of cracks
Again, what you should actually address depends entirely on your budget, but go through this checklist before a formal appraisal to avoid any surprises.
The FHA Home Appraisal Checklist
If you're hoping to secure an FHA loan, your checklist will be a little different. That's because the FHA won't offer you a loan to close on a house if it requires certain repairs.
So, FHA home appraisals will look for things like:
Any signs of water damage
Damaged driveway and/or sidewalk
Damaged siding
Exposed floorboards
Grounded plugs or GFI outlets for outdoor electrical access
Leaking roofs
Peeling paint
Regular, two-pronged outlets within 10 feet of a water source
Unsecure wall studs
Even as the seller, this is important to keep in mind. FHA loans are popular, which means you could lose a lot of potential buyers if your home suffers from these problems.
The VA Home Inspection Checklist
Similarly, VA loans come with conditions. Although the Veteran's Association makes every effort to extend these loans to its members, like the FHA, they can't finance the purchase of a house that may be falling apart.
Therefore, in case a potential buyer may be using a VA loan to purchase your house, your home appraisal checklist should look for the following:
A functioning sewer system
A functioning water heater
Secure foundation
Sound roof
Working utilities (including air conditioning)
An appraiser will also want a pest inspection done to ensure the home isn't secretly housing termites or other uninvited guests.
Understand the role of an appraiser
The 2022 National Association of Realtors surveyed 79% of consumers with conventional loans. Typically when the seller accepts a buyer's offer, the lender then contacts an  appraisal management firm. Residential home appraisals work by giving unbiased opinions to lenders on home value. The lender themselves don't perform the appraisal. This way the mortgage provider is protected against cases of bias.
What does a home appraiser look for?
A professional appraiser will research recent sold properties in the community that have similar features to the one that's under contract (the subject property). Comps are based on recent sales of homes. The appraiser uses the MLS (Multiple Listing Service) to compile the appraisal report, which is submitted during underwriting.
Generally there are 3-5 comps used in the appraisal process. The mortgage lender typically requires recent sales within the last 6 months to help determine fair market value.
Appraisal Tips for Home Buyers
If you're buying a home, keep in mind that the appraisal is a critical part of mortgage loan processing. You'll often need to pay for the appraisal cost up front, depending on the lender.
Real estate agents can help you structure your offer such that you don't overpay for a property. They can also help you include an appraisal contingency to help avoid overpaying for a property and potentially losing your earnest money.
Get Advice from an Experienced Real Estate Agent
If you're considering selling your house in the near future, it makes sense that you'd be thinking about hiring an appraiser first.
While the above home appraisal checklist will definitely help you prepare for their visit, it's a good idea to speak with an experienced real estate agent, too. They'll be able to give you other pointers based on your unique home.
At SimpleShowing, we'd love to connect you with a real estate agent who can answer any questions you have about your home's value, an appraisal and so much more.
Contact us today learn all about how SimpleShowing can help.