Top 9 Best Kitchen Sinks to Revamp Your Cooking Space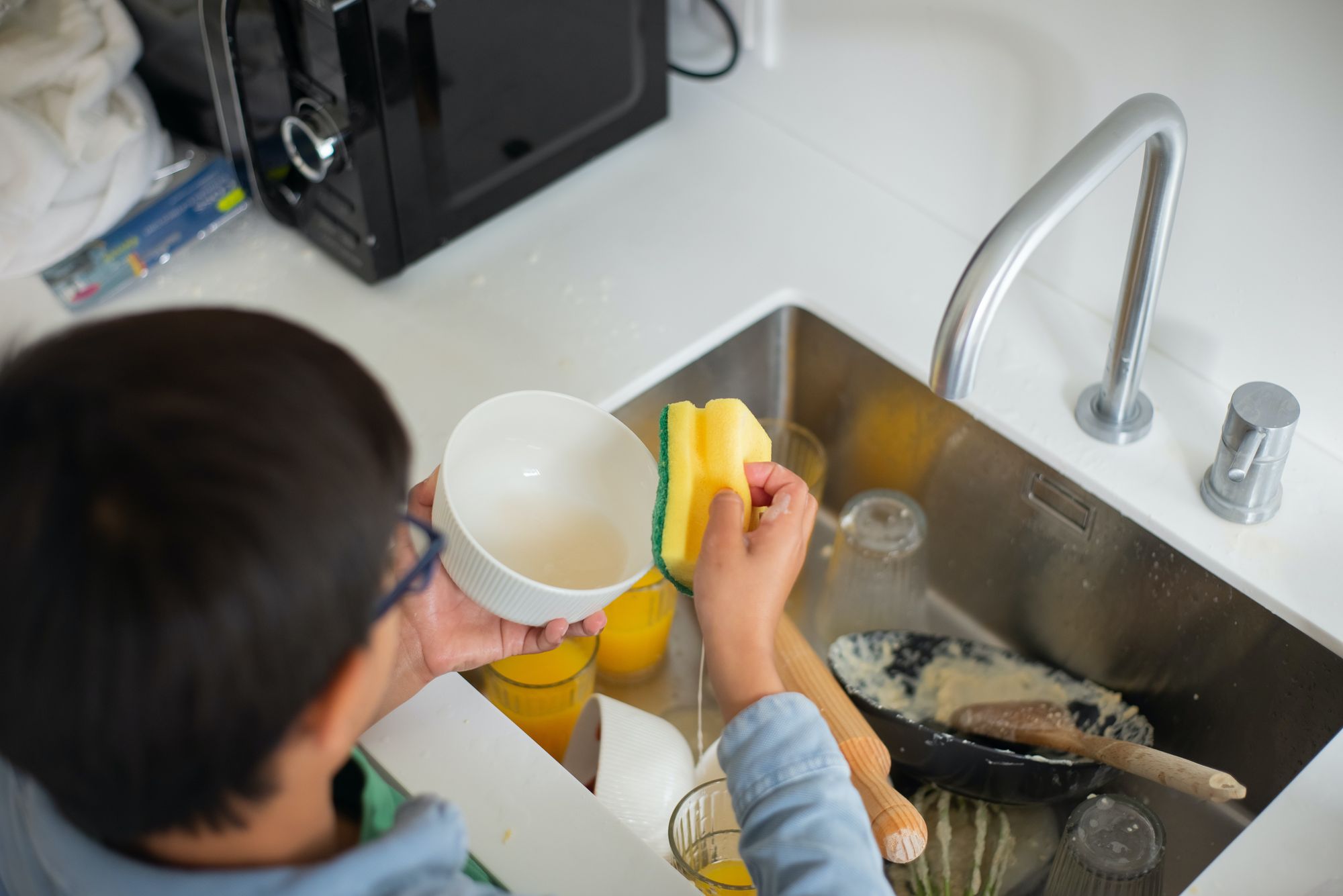 May 10, 2023
Your kitchen is the heart of your home. It's the place where family and friends gather to prepare delicious meals, share stories, and make lasting memories. One of the most essential elements of any kitchen is the sink. A high-quality kitchen sink not only serves as a practical workspace but also adds a touch of elegance and style to your cooking area.
In this article, we've compiled a list of the top 10 best kitchen sinks in 2023 to help you make an informed decision and choose the perfect addition to your home.
Top 10 Best Kitchen Sinks in 2023
Top Mount Sinks and Double Basin Sinks
1. Kraus Standart PRO 32-inch Undermount Single Bowl Stainless Steel Kitchen Sink
The Kraus Standart PRO is a top-of-the-line undermount kitchen sink that boasts a sleek design and incredible durability. Made with premium T304 stainless steel, this 16-gauge sink features a spacious single bowl and is equipped with NoiseDefend™ soundproofing technology to minimize noise during use. The commercial-grade satin finish is not only stylish but also easy to clean.
2. Ruvati 33-inch Workstation Ledge Drop-in Tight Radius Kitchen Sink
Ruvati's workstation ledge sink is the ultimate multitasker, offering an integrated cutting board, colander, and roll-up drying rack for added functionality. Made from 16-gauge T304 stainless steel, this drop-in sink features tight radius corners for a modern look and easy cleaning. The brushed finish hides scratches and adds a touch of sophistication to your kitchen.
3. Blanco Performa Anthrocite Super Single Bowl Kitchen Sink
This elegant granite composite sink from Blanco offers a unique design, with a low divide that separates a smaller prep area from the main basin. Its non-porous surface is resistant to stains, scratches, and heat, making it a durable choice for busy kitchens. Available in various colors, the Performa Cascade is an attractive and functional addition to any home.
4. Elkay Quartz Classic ELGRU13322GS0 Greystone Single Bowl Undermount Sink
The Elkay Quartz Classic is a stunning undermount sink that combines style, durability, and functionality. Made from a quartz composite material, this sink is resistant to stains, scratches, and impact. The non-porous surface is easy to clean and doesn't harbor bacteria, while the Greystone color adds a unique touch to your kitchen decor.
5. ZUHNE Modena 28-Inch Undermount Single Bowl Kitchen Sink
Zuhne's Modena sink offers both style and performance, with its 16-gauge T304 stainless steel construction and satin finish. The undermount design provides a seamless look, while the extra-deep basin accommodates large pots and pans with ease. Zuhne's proprietary insulation technology ensures a quiet and comfortable kitchen experience.
6. KOHLER Whitehaven Farmhouse Self-Trimming Apron Front Kitchen Sink
The KOHLER Whitehaven is a classic farmhouse sink that adds a touch of vintage charm to your kitchen. Made from durable cast iron with an enamel finish, this self-trimming apron front sink is designed for easy installation and long-lasting beauty. The spacious single bowl accommodates large cookware, while the sloped bottom helps with draining and cleanup.
7. Sarlai 33-inch Farmhouse Apron Front Stainless Steel Kitchen Sink
Sarlai's farmhouse apron front sink combines the charm of a classic farmhouse design with the durability of stainless steel. This 16-gauge T304 stainless steel sink features a brushed finish that's easy to clean and resists scratches. The single bowl design offers ample space for washing and rinsing, while the X-shaped grooves facilitate water drainage.
9. Bocchi Classico Fireclay Farmhouse Apron Front Kitchen Sink
The Bocchi Classico is a beautiful fireclay farmhouse sink that adds a touch of elegance to any kitchen. Made from high-quality fireclay, this sink is resistant to heat, stains, and scratches. The apron front design provides a classic look, while the single bowl offers ample space for washing and rinsing. Available in various colors, the Bocchi Classico is a versatile choice for any kitchen.
10. HOUZER Glowtone Series Undermount Stainless Steel Kitchen Sink
The HOUZER Glowtone Series offers a clean design with an interchangeable dual mount sliding platform system without losing any workspace on the kitchen counter. Made from 20-gauge T304 stainless steel, this sink is designed to withstand daily use and maintain its appearance. The brushed satin finish adds a touch of style, while the StoneGuard™ undercoating reduces noise and condensation.
Additional Considerations
Double Bowl Sink to Wash Dishes
As you decide on the best kitchen sink for your home, keep in mind other important factors that can influence your choice. These include:
Size and Dimensions
Measure your kitchen space to ensure the sink you choose will fit properly. Consider the depth and width of the sink, as well as the cabinet size required for installation.
Installation Type
Kitchen sinks come in various installation types, such as undermount, topmount (drop-in), and apron front (farmhouse). Each type has its own unique look and installation requirements, so make sure to choose the one that best suits your kitchen design and needs.
Number of Bowls
Single and double bowl sinks are the most common options. Single bowl sinks provide more space for washing large pots and pans, while double bowl sinks offer separate areas for washing and rinsing or other tasks. Consider your cooking habits and preferences when choosing between these options.
Faucet and Accessories
Some sinks come with pre-drilled holes for faucet and accessory installation. Make sure to choose a sink that accommodates your desired faucet and any additional accessories, such as soap dispensers or side sprayers.
Maintenance and Care
Different sink materials require varying levels of maintenance and care. Stainless steel sinks are generally low-maintenance and resist stains and scratches, while fireclay and cast iron sinks may require more care to maintain their appearance. Consider the upkeep required for your chosen sink material.
Conclusion
Undermount Sinks and Double Sink
When it comes to selecting the best kitchen sink for your home, there are plenty of options to choose from. Whether you prefer the classic charm of a farmhouse sink, the sleek modern look of stainless steel, or the unique elegance of granite composite, you can find the perfect sink to complement your kitchen's design and functionality.
Workstation Sink
A well-chosen kitchen sink can transform the way you tackle dirty dishes and optimize your kitchen's overall functionality. From the rustic charm of farmhouse sinks and the convenience of drop-in sinks to the versatility of workstation sinks, there's a perfect option for everyone. Whether you prefer the practicality of a double basin sink or the spaciousness of a single basin sink, washing dishes will become a more enjoyable task. With various materials like enameled cast iron, top mount stainless steel, and even elegant copper sinks, you can find the ideal sink that complements your kitchen's aesthetic.
Top Mount Sink
Moreover, a spacious sink combined with smart features like an integrated bamboo cutting board can help you maximize counter space, making your kitchen experience more seamless and efficient. So, consider the benefits of single basin sinks, double basin sinks, and other options as you invest in one of these top-rated kitchen sinks, you can ensure a beautiful and practical addition to your home for years to come.