Top Real Estate Agents in Canton, GA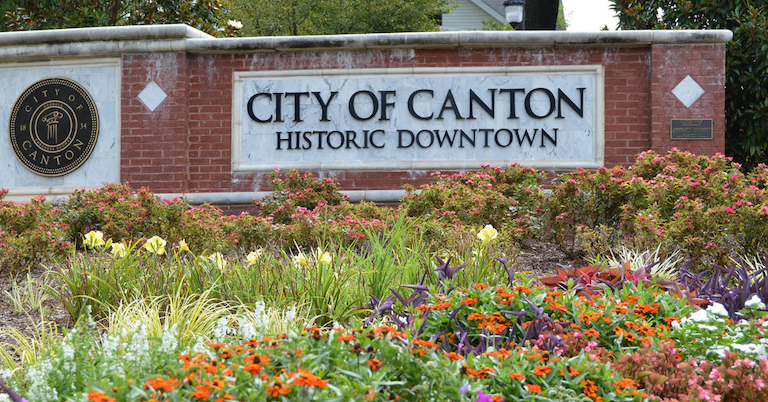 Jun 8, 2021
Perfectly situated between Atlanta and the Blue Ridge Mountains, Canton offers a welcoming blend of small-town charm, progressive spirit, and abundance of opportunities. The city keeps its residents away from the hustle and bustle of Atlanta while still making it easily accessible when needed. Featuring a "picture perfect" mountain backdrop, this Cherokee County community is ideal for those seeking space, beauty, and adventure.
Canton prides itself in its continuous growth and forward thinking. In fact, the city was recognized as a top "Live, Work, Play" community by Georgia Trend Magazine. Within the city, Downtown Canton serves as a popular gathering spot with restored historic buildings, tasty restaurants, and locally owned shops. The Canton Main Street program is working on connecting this vibrant downtown area to the Etowah River Park. Here, residents will find the 58-acre Etowah River Park with its inclusive playgrounds, walking trails, open land, picnic tables, and river access.
.
While the cost of living in Canton is on the higher side, the community benefits make it well worth it. Canton is ranked among the safest cities in Georgia and is home to highly rated Cherokee County schools. Locals particularly enjoy the area's convenient amenities, walkability, sense of security, and all-around charm.
How is the Housing Market in Canton, GA?
If you are interested in buying a house in Canton, it is important to understand the housing market you are entering. According to Zillow, the current median home value in Canton sits at $233,000. Properties in Canton typically sell for 97.2% of the asking price and are on the market for approximately 69 days. A total of 2,081 homes were sold in Canton last year while the median home price increased by 12.5%.
Canton has exploded in recent years with multiple new businesses and a growing population. To compliment this growth, new housing developments have also been popping up throughout this sought-after area. With plenty of acreage within the city, these new homes are able to provide the space today's homebuyers desire.
Top Real Estate Agents Serving Canton, GA
If you are looking to buy a home in Canton, we've put together a list of some of the top-rated, local real estate agents to help you accomplish your goals. Below, you can see the number of recent sales and reviews to make it easier to choose which agent is right for you.
Fred McGill, SimpleShowing Real Estate
Here's what clients have to say about Fred McGill:
"We worked directly with Fred McGill and he was friendly, human and professional throughout the entire process. Even giving us a gift on closing day. He was always on hand to answer our notice questions with comforting responses (via sms too!). After a pretty flawless experience from offer to close we were excited to receive our Simple Showing refund of over $8,000 that was handed to us the minute we were done. An excellent way to wrap up buying our first home." – Luke B. (Google)

Jeanine Blumer, Berkshire Hathaway HomeServices
Here's what clients have to say about Jeanine Blumer:
"I entrusted Jeanine to sell my home, figuring it would take a couple months to gain traction.....my home actually sold within 12 days!!!  Jeanine's advertisement and her attention to details with pics/description certainly aided, but more so - her personal attention to meet my needs well outweighed.  I will trust Jeanine again if I choose to buy in the area, and surely recommend her for buy/sell needs."- Karen V. (Zillow)
Rachel Davenport, The Davenport Group- Keller Williams Realty
Here's what clients have to say about Rachel Davenport:
"Rachel Davenport is a rockstar she will take you by the hand give you the best advice ever for getting your house sold and all you have to do is sit back and not worry about a thing even if you have moved to another state she will take that home like it's her own and so everything she has to, to get the job done she was amazing and I didn't even worry about my home." -Mark B. (Zillow)
Brant Fountain, Red Barn Real Estate
Here's what clients have to say about Brant Fountain:
"Brant was extremely helpful and knowledgeable. My first agent was trying to get me into a house at the top of my budget. Then I spoke with Brant and made the switch.  Within a week we had found a property well within our budget and were able to make a successful offer. It was a long process with some title/deed issues on the sellers end, however Brant kept us informed throughout the process."- Kyle W.

If you've decided to search for homes in Canton, you'll need a real estate agent that will help you make the best decision and get the best deal. SimpleShowing's team of dedicated agents provide buyers with negotiation, inspection, and contract support.

In addition to these traditional real estate services, homebuyers will also receive a buyer refund of up to half of our commission at closing. Use that refund towards closing costs, renovations or even your first few mortgage payments!

If you plan on selling with SimpleShowing as well, you will receive a low 1% listing fee, a real estate agent, contract and negotiation support, MLS listings, an open house, and more. It's the same real estate agent experience, just at a lower cost!

Take advantage of the market and find your new home in Canton! Contact us today and we'll put you in touch with one of our top real estate agents in the Canton area.