The Best Websites for Homebuyers (2023)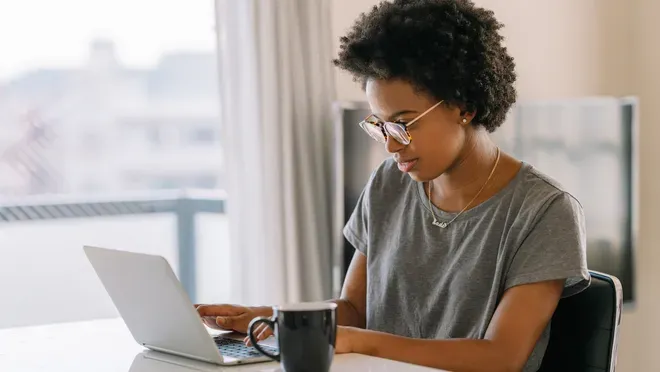 May 1, 2023
If 2020 has taught us anything, it's that we don't really need to leave our house for much.
Why go to the office when you can work from home? Who wants to walk the aisles of the grocery store when you can have your groceries delivered?
No more going out to the movies when you can stream anything you want to watch from the comfort of your own home.
So why shouldn't buying a home be just as easy?
Gone are the days of walking into a real estate company's office and sitting down with an agent to discuss what features you want in a new home.
Now, everything you need to know to find your dream home is right at your fingertips. You just have to know where to look.  And we can help with that.
To help make your home search as efficient and seamless as possible, we have put together a list of what we believe are the best websites for homebuyers.
Here are the Best Websites for Homebuyers
Zillow
Zillow has the largest database of properties for sale with over 110 million listings coming directly from local MLS (multiple listing services), brokers, lenders, homeowners and other third parties.
Zillow was also the pioneer in providing what they have coined the Zestimate®, their home valuation model. Zillow incorporates public and user-submitted data to provide their guess at what any home is worth. While the Zestimate isn't always accurate, it is a good starting point for homebuyers.
In addition to providing a list of homes for sale and info about them, you can also find helpful tools such as a mortgage calculator to estimate monthly mortgage payments, research current mortgage rates and connect with local lenders.
Overall, we believe Zillow is one of the best websites for prospective home buyers to find their dream home.
Trulia
Trulia is actually owned by Zillow, so it is no wonder that they look and feel much the same.
While they both boast the capability to find and compare homes easily, Trulia excels at catering to the individual homebuyer. Where Zillow has many options for buyers, sellers, renters, and investors, Trulia provides the greatest flexibility for browsing homes.
Their search tool is one of their greatest features with excellent filters such as price range, type of home, and even keyword search to help you to find exactly what you are looking for in a home. Also included with each search is local information on things such as crime rates, schools districts, price trends, and even reviews from locals.
Trulia's interactive map feature is especially useful when used with the different filters. It's an excellent way to see the bigger picture of crime activity, commute times, and even where restaurants and shops are located.
Realtor.com
As the official website of the National Association of Realtors, Realtor.com is obviously a reliable place to begin your search for a new home.
On Realtor.com you can find listings from over 900 multiple listing services nationwide including recent listings and new construction homes. Also available on Realtor.com are recently sold homes, giving you a good idea of what homes are selling for in the area you are looking.
Aside from the many homes for sale, you can also find a wide variety of helpful information about buying a home including checklists and articles to help you in the homebuying process.
SimpleShowing
SimpleShowing is another top home search website that showcases listings from the MLS. The feature that sets this website apart from the rest is the ability to directly book a tour online of any listing.
All you have to do is find a home you want to see, select a time and date that works for you, and then a SimpleShowing agent will meet you at the property to tour the home. There's no obligation to buy, but you can choose to work with the agent if you'd like to move forward in making an offer.
The best part is that when you work with one of their experienced agents to buy a home, you also get $5,000 on average towards your closing costs through their Buyer Refund program.
SimpleShowing is the most convenient website for homebuyers who are ready to tour homes and get rewarded in the process.
Forsalebyowner.com
The name says it all. Here you can find homes for sale by owner and skip the real estate agent altogether.
You can search for homes for sale in your area, but you can also find a wide variety of resources such as guides and checklists to help you through the process of buying a home on your own.
Forsalebyowner.com is a great website for a homebuyer if you are looking to buy a home without the help of a real estate agent.
Other Helpful Websites for Homebuyers
GreatSchools.org
Another important factor to consider when buying a home is the school district. GreatSchools.org is an excellent website for researching local school districts.
On their website, they rate schools on a scale of 1 to 10, taking into account teacher-to-student ratio, test scores, college readiness and success, among other factors.
If you have children or plan to in the future, the school district will likely influence your decision when deciding where to raise your family.
But what if you don't have children? Should the school district still be a factor to consider when purchasing a home? Absolutely. You may not mind living in a poor school district, but when it comes time to sell your home, the school district can not only impact your home's value, but it may also drive away potential buyers.
GreatSchools.org is one of the best websites for homebuyers when researching school districts.
Yelp
While Yelp might not be the first website that comes to mind when you think about the best places to research home buying info, it is actually an amazing tool for prospective homebuyers.
As you are looking for your new home, it is important to research the neighborhood. Yelp is a great website to do that. Yelp is a popular online directory of restaurants, bars, spas, shops, and many other businesses.
With over 220 million reviews to date, Yelp is an excellent website for homebuyers to get a good picture of the neighborhoods they are researching and see what locals are saying about them.
Niche.com
Another great place to find info on neighborhoods is Niche.com.
This website's easy-to-read format provides information on schools, colleges, demographics, statistics, workplaces, and crime for almost any neighborhood and city in the US. Niche ranks cities, suburbs, and even schools, so you can get a better picture of not only the city where your potential new home is located, but also the surrounding area.
BroadbandNow.com
While internet service isn't going to be the deciding factor when buying a home, it's still something to consider – especially if you're planning to work remotely. BroadbandNow.com is an excellent website for homebuyers for learning what kind of internet access to expect at the home they are wanting to buy.
On BroadbandNow.com, you can find not only a list of providers for your area, but also speed ratings and pricing information.
Consider All Your Options When Searching For A Home Online
As you can see, there are several websites to find information when searching for a home.
To set yourself up for the best homebuying experience, start your search well before you plan to buy and consider all of your options for not only the best place to live, but also the best deal.