8 Tips for Finding the Best Mortgage Lender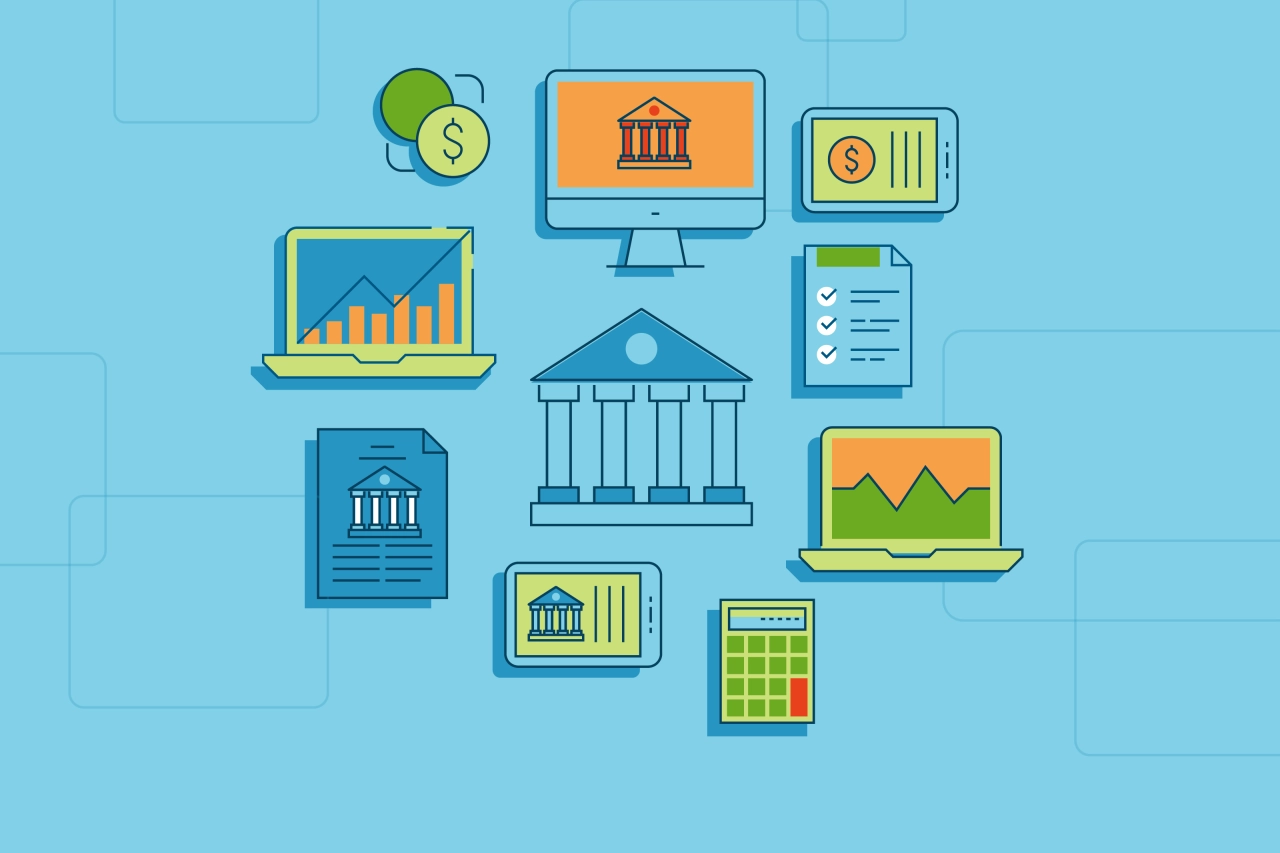 Jul 8, 2022
How do you find the best mortgage lender for the largest purchase of your life?
With so many options, it can feel a bit overwhelming when it comes time to finding someone to finance your home purchase. How do you choose the right lender? Who will offer the best deal? Who will be available to answer all your questions?
Shopping for a mortgage can be stressful at the least. This is a long-term commitment which can take as long as 30 years to complete, so making the right decision is essential.
You may be able to find many companies willing to accept and process your loan application. But finding the best mortgage lender for you is about more than just finding a company that offers a low interest rate.
We've put together a few tips to help as you search to find the best mortgage lender for your new home purchase.
8 Steps To Find A Mortgage Lender
Before you contact a mortgage lender to get prequalified, it's a good idea to take these steps to guarantee the best possible chance at getting the best interest rate and approval amount.
1. Review Your Credit Score
Before you start applying for mortgages, it is a good idea to give your credit a checkup. Your credit score is one of the largest factors lenders look at when deciding whether or not to approve your loan. It will also be used to determine how much they will lend you and at what interest rate.
To do this, you should pull your credit score and look at over your credit report. You are entitled to a free credit report once every twelve months. AnnualCreditReport.com provides a complete credit report from each of the three main reporting bureaus - Experian, TransUnion, and Equifax to give you an idea of where you stand.
Look through your credit reports for any errors, late payments, high balances, or delinquent accounts in collections. Making payments on time and using less than 30 percent of your available credit goes a long way in improving your credit score.
Knowing your actual credit score also plays a part in knowing which lenders to contact. If your scores are on the lower end, below 600, you will need to consider lenders who work with lower credit scores. If your credit score is below 580, you may have a hard time finding a lender willing to work with you. If that is the case, take steps to improve your credit before applying for a loan.
2. Lower Your Debt
Lenders also want to see that you can handle your current debt as well as a new mortgage payment.
Many lenders require a debt-to income ratio below 43%, though you may be able to find some programs that will allow a slightly higher percentage.
To find your debt-to-income ratio, simply add up all your monthly debts and divide by your gross monthly income. If your debt-to-income ratio is too high, try paying off any high-interest debts or credit cards.
In the end, the better your credit, the lower your interest rate, which means smaller monthly payments and less money spent in the long run.
3. Determine Your Budget
It's also a good idea to go into the mortgage search with a budget. Lenders will pre-approve you based on your debt-to-income ratio, and may believe you can afford a larger loan than you anticipated. While it may be tempting to borrow more than you had planned, taking on a larger monthly payment than you can comfortably afford isn't the wisest decision.
It's important to know how much you can realistically afford to spend each month on a mortgage payment. Start with your current monthly bills like credit card payments, student loans, and living expenses. Then factor in other long-term financial goals such as savings, retirement, or your kids' college fund. With all of those in mind, you'll then want to consider your monthly net income. How much is left after paying all those bills and living expenses? Use that number to help determine how much you can reasonably afford to spend each month on your mortgage.
Being conservative about your monthly mortgage payment will give you peace of mind in the long run. It will also narrow which lenders you will work with. Look for a mortgage lender who will offer terms that are right for the budget you have set. Don't go into the search expecting the lender to set your budget. Otherwise you may walk away with a mortgage you can't afford.
4. Research Your Mortgage Options
Once your credit is in order and you have determined your budget, our next tip for finding the best mortgage lender is to research your options.
If you are buying your first home, you may not be aware of the many options available to first time home buyers. Settling on the first lender you come across that will offer you a loan isn't the best idea. There are several types of lenders to choose from and each has its own advantages and disadvantages. Understanding the major players in lending will help you make a more informed decision. Here are the most common types of home lenders:
Credit unions: Focused more on the community and relationships, these member-owned financial institutions have long offered favorable mortgage loans, but only to their members. If you have a local credit union in your area, become a member and ask about their loan programs.
Local banks: Generally less rigid than bigger mortgage lenders, local banks may be a good option but likely have fewer mortgage programs. However, with local banks, you tend to get more personal service and individualized attention.
Local mortgage lenders: These are local mortgage companies that don't necessarily have the resources to make your loan, but instead rely on larger lenders to whom they will immediately sell your loan.
Big banks and mortgage companies: These are direct lenders such as Bank of America or JPMorgan Chase that have processed millions in mortgage loans. You will find competitive rates and terms here working with a loan officer of the institution.
Online lenders: Convenient and competitive, these lenders can be a competitive option but may lack the personal, one-on-one guidance. Online lenders are great options for someone willing to dig in and do the research to make sure they get the best deal.
When considering your options, make sure the lenders you are deciding between are registered in the state where you are shopping. You can do that through the Nationwide Multistate Licensing System Registry. Also, search the Better Business Bureau for unbiased reviews and information.
5. Get Recommendations from Trusted Sources
In addition to doing your own research, it can be a good idea to get recommendations from trusted sources like your real estate agent. Not only can your agent provide their preferred mortgage lender, but they may also have suggestions of other options that may be a good fit for your financial situation. If you go with the real estate agent's in-house lender, let them know you were sent by your agent. Many smart loan officers will take that into consideration as they are working with you and may even reduce closing costs.
You may also consider asking friends and family who are experienced buyers for recommendations. But it's a good idea to know the source before deciding how heavily to rely on that recommendation.
It's also good to compare mortgage rates. Many trusted online resources comprehensively and objectively review mortgage lenders, including their fees and rates. By comparing mortgage lenders, you can easily segment them and explore top-performing companies to get the best deal.
Once you have a shortlist consisting of at least three mortgage lenders, it's easier to narrow down your options. Do due diligence. Conduct your own research and don't merely rely on other people's recommendations. Read reviews and talk to the representatives of your prospective companies to make a smarter decision. Don't hesitate to ask any mortgage-related queries to immediately clear any doubt or resolve any concerns.
Beware of emails, ads, or websites that only aim to lure you into getting a loan from the mortgage companies they support. The same is true with financial advisors and real estate professionals who are actually connected with these companies and have hidden agendas.
6. Get Pre-Qualified
Now that you've taken all the necessary steps to put yourself in the best financial situation to get a mortgage loan and found some options for different lenders, it's a good idea to get prequalified.
Getting prequalified means that the lender has determined you are a good candidate for a mortgage and will most likely be approved once you formally submit your application for a loan.
When applying with different lenders, make sure you provide the same information to each lender and try not to make any changes that could affect your credit during the application period. That way, when you receive your pre-approval letters later on, you will be able to compare them confidently to determine who can offer you the best rates and terms.
In order to become prequalified, you need to submit proof of your current income, value of your assets, and your amount of debts to your selected lenders. These lenders will then review this information to decide if you're someone they would offer a loan to and, if so, for how much.
Pre-qualification is beneficial because your credit score won't be impacted, it costs nothing, and it'll give you a better idea of how much you can afford.
Moreover, you can save time and effort searching for the best property that you can afford if you know how much money you can borrow. It also reduces your frustration in expecting to acquire a property that your loanable amount cannot meet. Hence, getting pre-qualified for a mortgage loan can make your property buying experience more pleasant.
This step will also help you start the conversation with your chosen lenders and narrow down the options to the one that gives you the best interest rate and loan program for your situation.
7. Get Preapproved for a Mortgage
Lastly, you will want to get pre-approved for a mortgage before you find your new house. When you get preapproved, you will receive a pre-approval letter. This letter is beneficial and gives you an advantage over other buyers since it is evidence that you are a serious buyer who can actually afford to buy the home.
When you are ready to make an offer on a home, the lender will already have all the information they need to begin processing your loan, saving you time and making closing on a home quicker.
While you can get pre-approved by as many lenders as you would like within the same 30-day period, applying with your top 3-5 choices will give you a good sense of your options.
Different lenders will have varying qualifying standards and may offer different interest rates and fees on a given loan. Your pre-approval letter will show you the loan amount you qualify for, the interest rate they can offer, and any additional fees you may have to pay.
When applying for pre-approval with your top choices for lenders, you will be required to provide additional financial information as the lenders will do a more thorough review of your credit and finances than when you were prequalified.
Collecting these documents and information ahead of time will help prepare you for the application process. Here is a list of items that a lender will typically ask for:
Driver's license or other government photo ID.
Social Security number(s) for you and any co-borrowers
Residential address history, as well as names and contact information for landlords for the past two years.
Bank, savings, checking, investment account information
Outstanding debt obligations, including credit card, car loan, student loan and other balances
Two years of federal tax returns, W-2s and 1099s
Salary and employment history
Down payment information such as how much you plan to put down and where the money is coming from
Once you have your pre-approval letter in hand, it doesn't mean you're in the clear. Don't rush out and apply for a new credit card or sell your car. Lenders can re-check credit history or review your assets at any time during the loan process. Try to maintain a steady credit score until you have made your final choice of lender and closed the loan.
8. Read the Fine Print
You're in the home stretch and have narrowed down your choices for a lender for your new home purchase. Our final tip to finding the best mortgage lender is to read the fine print. Skipping this step could be detrimental to your financial situation later on.
Your monthly mortgage payment isn't the only thing to consider when comparing loans. Pay close attention to interest rates, closing costs, down payment, and any additional fees.
This is also a good time to check with your mortgage lender if buying discount points would be beneficial to you. When you buy discount points, you are essentially paying some interest upfront to help lower your overall interest rate.
As you are comparing your final loan estimates from the different lenders, you will see many different third-party fees. Appraisal fees, recording fees, loan origination fees, and title insurance fees, just to name a few. Lenders don't set those fees, but it is important to take those costs into consideration as they will affect how much you will have to pay at closing. Lenders may not be able to change those fees, but some will offer credits to help lower the amount of cash you have to pay at closing. Be careful though because those credits may come with higher interest rates. You could save hundreds upfront, just to pay thousands over the life of your loan.
Get $5,000 Towards Your Closing Costs with SimpleShowing
Before you buy, get connected with a SimpleShowing Agent who can give you an additional $5,000 on average towards your closing costs. SimpleShowing Agents can connect you with a preferred lender and help offset the upfront expenses of buying a home with our closing cost credit – $5,000 on average.
Contact us today to connect with an agent to help you find your new home.