Can A New Construction Home Price Be Negotiated?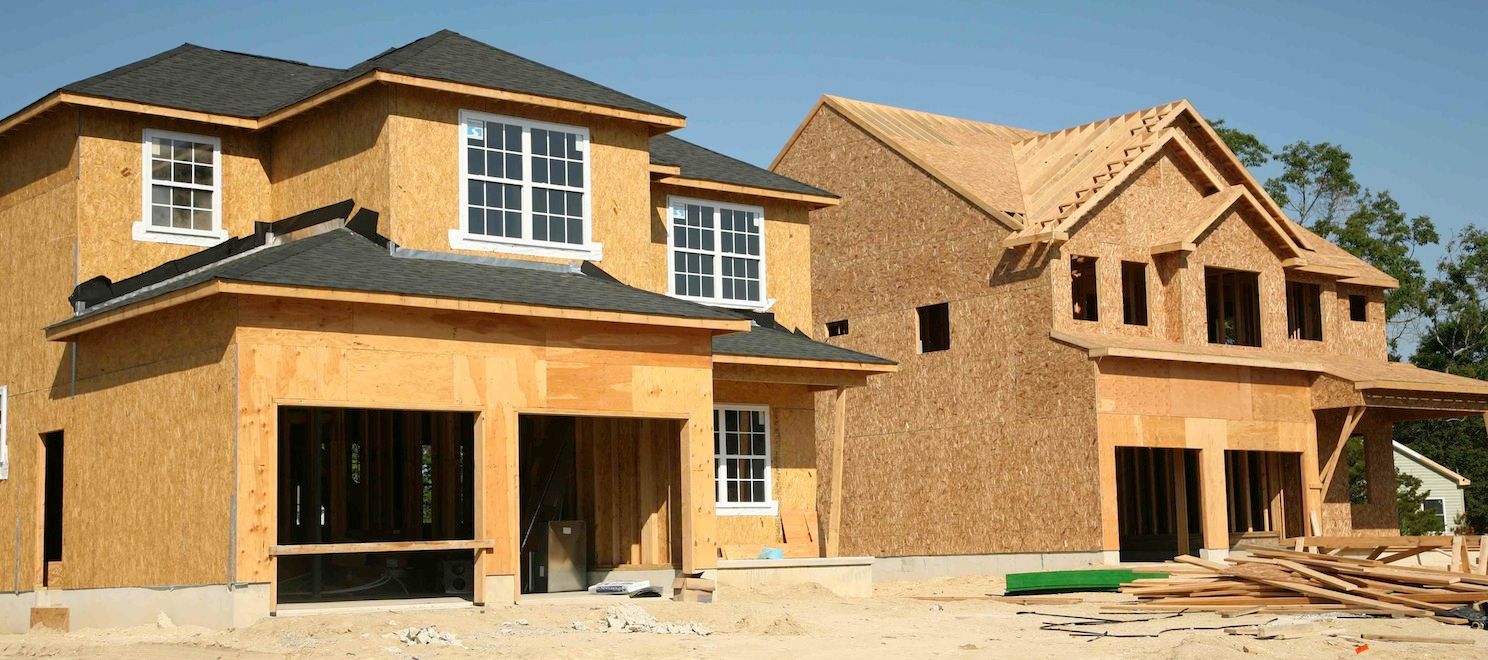 Feb 27, 2023
Many homebuyers mistakenly think that homebuilders don't offer discounts of the construction of a new house.
With a resale property (used home), it's not uncommon for homebuyers to offer 5% or even 10% under asking price if the home has been sitting on the market for a while. But if you're looking for a new construction property, getting a 5% discount seems like an unlikely pipe dream to most.
In reality, the price is often not set in stone with new construction homes.
Because there is a perception that new construction pricing is not negotiable, many buyers never even bother to ask or try for a lower price. We've represented hundreds of homebuyers, so take it from us - the sales price of a new construction home can in fact be negotiated!
5 Ways to Negotiate the Price of a New Construction Home
Many people have been successful at negotiating the price of a new construction home, even dropping it significantly.
Now, that's not to say it's easy. Every builder is different and some specific communities offer very little if any incentives. But, those who have gotten the price they wanted relied on some combination of the following negotiating tactics and tips for new construction.
1. Prioritize Finished (Inventory) Homes
What's better than a brand-new home that's move-in ready?
Getting an incredible price on it.
Luckily, it's actually much easier to negotiate the price of a brand-new home when it's finished. This might seem counterintuitive, but the explanation is actually very simple.
When a house is still being built, the builder can only guess at their breakeven point. They have no way of knowing what concrete, shingles, timber, or other materials will cost in a few months, so they have to be very shrewd about their negotiating.
On the other hand, once a house is completely finished, the builder knows exactly what they can afford to sell it at. Obviously, they'll try pricing it for significantly more, but if that doesn't grab any attention (or it's the end of the year), they'll be much more open to negotiating because they know the absolute lowest amount they can accept.
If you're interested in this approach, then checking out inventory homes is a good next step.
2. Negotiate at the End of the Year
One of the best ways you can improve your chances of getting a deal on a new home is by waiting until the end of the year to make an offer. The reason is that builders would prefer to sell off their entire inventories by then, so they can start the next fiscal year with plenty of cash on hand and, more importantly, fewer financial liabilities holding them back.
If you keep an eye on your local market, you'll actually notice prices falling little by little as the new year approaches.
So, if you're hoping to negotiate the price of a new home, wait until the fall or, better yet, the winter. Just make sure you're preapproved for a mortgage, so you don't waste any time as the last days of the year go by – along with your chances of leveraging them.
3. Focus on Upgrades, not Price
Sometimes, those last two tactics won't be possible. You aren't able to wait until the end of the year to negotiate or you have your heart set on a house that is still being built.
In that case, your best option is to focus on negotiating upgrades for your house instead of trying to get the builder to lower the price. Unless extenuating circumstances like the aforementioned ones apply, the vast majority of builders won't want to accept less than their base price.
However, many will be open to offering you free upgrades if it means you'll pay what they're asking for. Some popular upgrades for new homes that a builder may be amenable to would include:
Better Appliances
Fence for backyard
Blinds for the windows
Carpet Padding
Energy-Saving Features like a Nest thermostat
Tech features like a video doorbell
Upgraded light fixtures
Basically, anything the builder can probably get a price on themselves and wouldn't require a lot of labor is a good option for negotiation. They might even be able to offer you discounts on your landscaping if they handle it or know the people who do.
Asking to add square footage, a pool, or other features that would require a lot of time, labor, and overhead will most likely fall short.
4. Request Builder to Pay Closing Costs
Similar to buying a used (resale) property, the buyer can always ask the seller to pay for some or all of the closing costs.
Builders will often provide a closing cost contribution if you elect to use their preferred lender. This could range from $500 to $10,000 in some cases and result in big savings at the closing table.
Keep in mind that the builder may still offer some monetary contribution towards closing costs, even if you don't get a mortgage through their preferred lending partner. It's always worth asking! Typical closing costs range from 1% - 2.5% of the purchase price. So, try to request closing costs around this same amount. If the builder is resistant to paying a portion of your closing costs, there are several other buyer closing credit programs available, including from SimpleShowing.
5. Accept That You Might Have to Walk Away
Perhaps the most often-repeated rule of negotiation is that you must know when to walk away. That's definitely important when it comes to negotiating the price of a new house.
If the builder senses that you'll actually pay the price they want, they won't give an inch. If they're not convinced that the amount you're offering really is your upper limit, they're not going to meet it.
Keep in mind, too, that builders probably have more experience with negotiating than you do. They probably get offers below their asking price on every house they build. They wouldn't still be in business if they constantly took them.
Your only advantage is being able to say, "Okay. Thanks anyway." Pick an amount you can comfortably pay and then stick to it. If the builder won't budge, seeing you walk away may motivate them to reconsider.
6. Work with an Experienced Realtor Who Can Check the Fine Print
Finally, don't celebrate your success at negotiating with a builder until you've had an experienced real estate agent look over the contract. It could be that you're not saving as much as you thought you were, so the house is still out of your budget. It could even be that you're not saving any money at all.
Builders typically write their own contracts, so they definitely know what each one entails. Unless you are trained in reading them, it's best to hire a professional for help.
An experienced real estate agent who is used to negotiating with builders may be able to get you more upgrades or a better price that you otherwise would not have been able to get on your own.
Hire a Real Estate Agent Before Buying Your New Construction Home
The feeling of owning a new construction home is incredible. Everything in the entire house is brand-new, including the memories you'll soon be making in it.
Of course, it feels even better when you know you got a great deal, too.
While the above advice will definitely help you lower that price, it's best to have a real estate agent in your corner, too. Aside from helping you with the contract, they can use their expertise to make you an even more formidable negotiator (or just handle the negotiations on your behalf).
Hire a SimpleShowing agent and it gets even better: you'll qualify for our Buyer Refund program, which pays out an average of $5,000 toward closing costs.
Want to learn how? Just contact us today.