The Ultimate Guide To Selling Your Home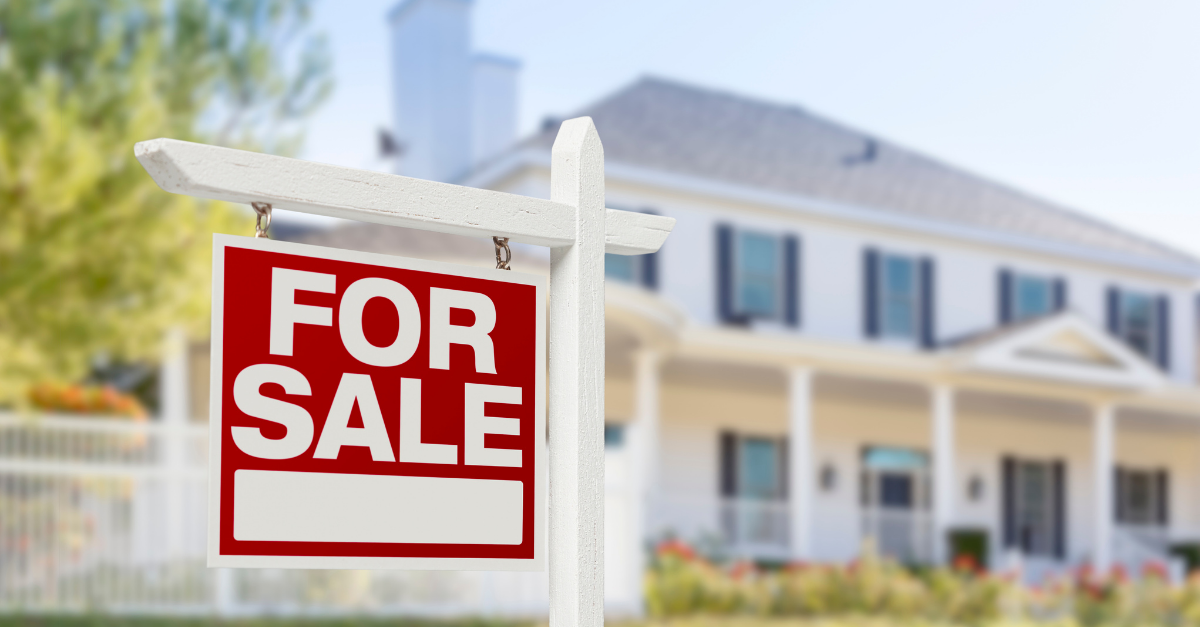 Nov 1, 2022
Selling your home soon and hoping to avoid home seller's remorse? Struggling to navigate the confusing process of selling your home?
We get it! Unless you work in real estate, selling your home is something you might not have done in many years - if ever! It's overwhelming.
This informative guide gives you the time-tested tactics for making (and keeping) the most money when selling your home, plus an actionable checklist to keep you on track to achieving your home selling goals!
1. Don't Leave "Room for Negotiation" in Your Asking Price
The biggest mistake that most sellers make is overpricing their home against comparable properties.  According to the Founder of Zillow in his book, Zillow Talk:
"There's a big reward for those who resist the urge to overprice. When contestants on The Price is Right guess the exact retail price of an item, the receive a bonus prize. And in real estate, sellers who price their house at the real, fair market tend not only to sell faster, but also to sell for 2 percent more than their home is worth."
According to Zillow's research over the years of transactions, homes that were fairly prices, or slightly underpriced, actually sold faster and for more that those that were overpriced. Get a free valuation of your home now.
2. Don't Be Present During the Home Showings
This one is self-explanatory- imagine yourself in the buyer's shoes.
Wouldn't you want privacy when you're cruising through someone's kitchen or living room? It's super awkward when the homeowners are present, watching your every move.
Another common mistake is that home sellers often think they mights need to stick around in order to "sell" the prospective buyer on their home. This is the worst thing you can try to do. Buyers don't need your commentary on every feature of the house. Chances are, they've been to 4-5 other homes that same day. They can easily judge how your home compares to other properties as a result.
3. Do Declutter & Stage Your Home
Appearance is critical. So are first impressions!
Once you've got the potential buyer in your home, make sure you don't give them any reason to leave. Your home should look the best it has ever looked. Prospective buyers should feel like they are walking into the pages of a home decor magazine - having an affordable monthly flower delivery ensures that your home is put-together and welcoming! And don't neglect the curb appeal - the first thing the buyers see. Freshen your curb appeal with new mulch, plants or flowers and if you have one, make sure the yard is in top shape.
By taking a minimalistic approach to staging your home, you help the buyer envision what the space will look like once it's been adapted to their styles and tastes. In other words: declutter all the countertops, make all the beds, and make sure every item is in its place. Tuck away your personal photos so that buyers aren't distracted and can more easily envision your home as their home.
If you're planning to put items in storage when you move, consider doing this early. Clearing your home of unneeded toys, furniture and other objects will help your home appear more open and spacious.
4. Don't Get Emotional
When you've put a ton of money and effort into renovating your home or redoing your kitchen, bath, or yard- it can be hard to get emotionally attached. You've put in blood, sweat and tears (or paid someone else to). You remember what your home was like before the upgrades and see the amazing difference today. However, buyers don't share your same perspective.
They see your home for what it is today, compared to other, similar properties. So while the kitchen renovation may have cost you $20k, that doesn't mean you can simply add $20K to your home's sales price. You have to objectively compare the condition and features of your house with others, just like buyers will, and price accordingly. A good agent should take all that into account and advise you on the price.
5. Do Use A Professional Photographer
More than 90% of buyers start their research online, so the photos they find of your home need to be top-notch.
A professional photographer will know how to make your home shine in photos- identifying the best areas to photograph and the best angles for making the photos look as inviting as possible. They know how to use natural light to their advantage and retouch the photos to make them look brighter and more appealing.
As much as you might fancy yourself a decent smartphone photographer, we definitely recommend leaving this step to the professionals who have expert-level equipment and knowledge. Professional photos will help your home stand out in search results and attract more prospective buyers who want to see your beautiful home in person!
6. Do Hire An Experienced Agent
Selling a home can be tough - which is why you need and agent who knows that process all the way through.
Hiring an experienced real estate professional is essential to making sure that all documentation is thoroughly reviewed, negotiation is handled appropriately to get you the best value for your home, and you have support when tough situations arise with the buyer.
When choosing an agent, it's also important to make sure that you understand their commission and fees. Calculate their cost verses other agents before you agree to work with someone. Agents who offer a flat fee will usually save you thousands of dollars compared to others who charge a percentage of your listing price.
An experienced real estate professional can:
Pull market data to help you develop a pricing strategy for your home.
Help market your home through the MLS (Multiple Listing Service, available only to Realtors) as well as dozens of other websites and marketing channels.
Collaborate with you and other agents to schedule showings, coordinate with the buyer's agent, handle documentation and paperwork.
Help with negotiations, terms, and provide support if unusual situations arise, such as problems during the inspection or with the buyer's financing, etc.
7. Do Listen to Buyers and Agent Feedback
Just like most parents think their children are the smartest or cutest, most homeowners think their home is perfect. Often, even the rare sellers who admit the flaws of their home will still believe that their home stacks up well to comparable properties - even when it doesn't. In contrast, buyers are much more objective. Don't get offended if they don't like your choice of flashy granite that was cool in 1998 of the glass tile backsplash that matches absolutely nothing else in the kitchen.
If you begin to see a theme emerge from buyer feedback during showings, address it immediately because the feedback will likely persist. For example, if 4-5 buyers or agents state that they really like the house but feel it's too dark due to the paint choices, you may consider re-painting the trouble areas. We see this all the time. Homeowners painting their rooms a really dark brown color in 2004. It looked great then, but now the whole house feels like a dungeon. Don't take the stance of "oh the buyers can just paint it when they move in." Be proactive in adapting to feedback - for a minimal cost, you can paint the main living areas a light grey color that's sure to appeal to the majority of buyers.
8. Don't Ignore The Comparable Homes
Data doesn't lie.
If all the houses in your community or nearby area are selling for $300K, your home is NOT going to sell for $375K. The best approach is to price your home at market value, based on comparable sold properties within the last 3-6 months. You can get a free, comparable market analysis of your home.
Even better, pricing the house 1% UNDER MARKET value could be the best approach. If all of the comparable homes in your area are selling for $300K, for example, and you've concluded that your home is also valued at $300,000, you might consider pricing it at $297K or $299K. This drives more showings, lower days on the market and potentially multiple offers.
More commonly, however, most sellers end up pricing their home 3% OVER market value, on average. This leads to more days on market and inevitable price reductions. (See the first "don't" in this blog)
Home Seller's Checklist
Now that you're familiar with the do's and don'ts of selling your home, where do you go from here? Below is a home seller's checklist to help you take action immediately and achieve your home selling goals!
Determine Your Listing Price: Request a free Comparative Market Analysis (CMA) report from SimpleShowing to help you accurately price your home - helping you sell it faster and for more money. Click here to get your CMA report.
Declutter & Stage Your Home: Get your home looking minimalist chic by cleaning, tidying, and storing unwanted items before the photographers and prospective buyers arrive. Staging can drive interest much faster and ultimately make or break your home sale.
Hire A Professional Real Estate Agent: Enlist a licensed, experienced agent who can handle your marketing, contracts and paperwork, negotiations and closing. By working with a SimpleShowing agent, you can also get access via live chat, phone, email, and text to make sure you have all the information you need at any time. Contact us to get connected with one of our real estate professionals in your local market. Plus, they'll provide you with full service for only a 1% listing fee.
Hire A Professional Photographer: Most agents will have connections they can refer you to, and some will even include photography services as part of their fee like we do at SimpleShowing! Either way, these will be the first thing buyers see to determine if they want to come tour your home – so make sure they are high quality and intriguing!
Get The Support You Need Without Paying The Price By Selling With SimpleShowing
As you can see and know if you've ever attempted to sell a home, there is a lot of effort that goes into process.
After all, your home will most likely be one of your biggest purchases and sales in your lifetime. As a result, it is imperative that you cover all your bases when going through the process.
If you choose to sell your home by yourself, you will need to make sure you have in-depth knowledge of the selling process and legality that goes into it to ensure you don't get shorted in the process. On the other hand, using a traditional realtor can also rip you off due to the 6% in commissions you will have to pay just to sell your home.
With SimpleShowing, you get the best of both worlds: the benefits of an experienced, full-service agent, at a fraction of the typical cost.
When you list your home with SimpleShowing, you pay nothing up front and only a 1% listing fee at closing. Compared to the 3% listing fee of a traditional agent, our listing fee saves you $7,500 on average in commission.
Request a free home valuation or contact us to get started today!