What are the Steps to Buy a House Out of State?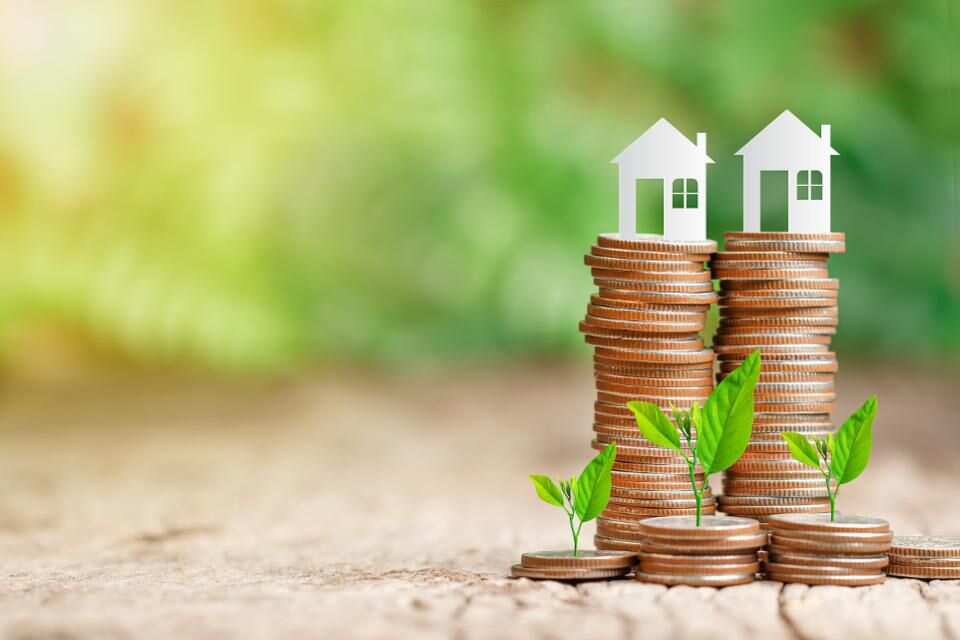 Sep 6, 2023
Buying a house in a different state can be an exciting journey, but it's not without its challenges. From legal variances between states to the simple fact that you can't always be physically present to view properties, there are numerous hurdles to consider. To help you navigate this process, we've created a comprehensive guide on the steps to buy a house out of state.
Ten Essential Steps to Take
1. Do Your Research
Before even thinking about purchasing a property, get to know the state's real estate market. This involves:
Understanding Market Trends
Is it a buyer's or a seller's market? Are home prices trending upward or downward?
Local Laws and Regulations
Property laws can vary greatly between states. Familiarize yourself with property taxes, zoning laws, and any specific purchasing procedures for non-residents.
2. Budget Accordingly
Buying out of state might mean encountering different costs. Be sure to consider:
Cost of Living
A dollar might stretch farther in some states than in others.
Additional Expenses
From travel expenses for property viewing to potential relocation costs, ensure these are all factored into your budget.
3. Secure Financing
It's crucial to secure financing early on. If you're not a cash buyer:
Get Pre-Approved
This not only gives you an edge in competitive markets but also lets sellers know you're serious.
Find a Lender Familiar with Out-of-State Purchases
They can guide you through specific requirements and potential hurdles.
4. Partner with a Local Real Estate Agent
A local real estate agent will be your eyes and ears on the ground. They can:
Provide Insights
They'll give you a deeper understanding of the local market, neighborhoods, and property values.
Facilitate Virtual Tours
If you can't be there in person, many agents now offer virtual property tours.
5. Consider a Relocation Specialist
Relocation specialists are pros at helping individuals move across states. They can:
Connect You with Resources
From movers to local services, they have a list of vetted professionals.
Offer Moving Tips and Guidance
They'll provide insights tailored to your specific needs.
6. Always Conduct a Home Inspection
This step is crucial, especially when you're not familiar with local housing standards or potential regional issues, like flooding or earthquakes.
Hire a Trusted Inspector
Your real estate agent can often recommend reliable professionals.
Ask for a Detailed Report
This will highlight any potential problems, allowing you to renegotiate or rethink your offer.
7. Handle Legalities
Dealing with legal documents and closing from afar can be tricky. Here's how to make it smoother:
Use Electronic Notaries
Some states allow notarization via video calls. This can simplify the process if you can't be there in person.
Hire a Real Estate Attorney
They can help review contracts and ensure you're not missing any state-specific requirements.
8. Plan Your Visit (If Possible)
If you can, plan at least one visit before finalizing your purchase. This allows you to:
Feel the Neighborhood
It's one thing to see a property online, and another to experience the ambiance and neighborhood vibe in person.
Meet with Your Real Estate Team
Face-to-face meetings can build trust and clarify any doubts.
9. Prepare for the Move
After sealing the deal, the next big step is the move.
Hire Interstate Movers
These professionals are equipped to handle long-distance relocations.
Notify Relevant Parties
This includes updating your address with the USPS, utilities, banks, and more.
10. Familiarize Yourself with Local Customs and Regulations
After moving, take the time to understand local customs, regulations, and any community-specific rules.
One of the easiest ways to feel overwhelmed is to dive into out-of-state home buying without a plan. Creating a checklist can:
Track Progress
Check off each step as you complete it, ensuring you don't miss any crucial details.
Manage Documents
Keep track of all important papers, from mortgage pre-approvals to home inspection reports.
Additional Steps to Make a Seamless Transition
11. Stay Organized with a Checklist
One of the easiest ways to feel overwhelmed is to dive into out-of-state home buying without a plan. Creating a checklist can:
Track Progress
Check off each step as you complete it, ensuring you don't miss any crucial details.
Manage Documents
Keep track of all important papers, from mortgage pre-approvals to home inspection reports.
12. Stay Connected with Technology
With the rise of digital tools, buying a house from a distance has never been easier.
Use Property Apps
Platforms like Zillow, Redfin, or Realtor.com can give you an idea about property prices, locations, and more.
Leverage Video Calls
Tools like Zoom or Skype allow you to have face-to-face meetings with your agent, inspect properties virtually, or even attend closings remotely.
13. Understand State-specific Tax Implications
Property tax, transfer tax, and other local taxes can vary significantly from state to state.
Consult with a Tax Advisor
Ensure you're aware of all potential tax implications, both in your current state and the state you're purchasing in.
14. Consider Renting Before Buying
If you're unsure about the move or unfamiliar with the area:
Test the Waters
Renting can provide a low-commitment way to familiarize yourself with the state, allowing you to make a more informed decision when purchasing.
Use the Opportunity
Understand the neighborhoods, schools, and local amenities before making a long-term commitment.
15. Get Involved in the Community
After purchasing:
Engage with Locals
This can provide insights that you wouldn't get from online research alone.
Visit Community Centers or Attend Local Events
Integrating yourself can make the transition smoother and help you feel at home faster.
Wrapping It Up
In the complex maze of the home buying process, the significance of partnering with the right mortgage lender cannot be overstated. A well-informed local lender doesn't just facilitate a smooth transaction; they navigate the intricacies of local real estate laws, working in tandem with title companies to ensure all legalities are streamlined. Before diving into house hunting, every potential homeowner should ensure they've got a solid team in their corner. Real estate agents, particularly a dedicated buyer's agent, can bridge the gap between you and the housing market's hidden gems.
Mortgage brokers, on the other hand, can introduce you to a broader array of mortgage lenders, ensuring you secure the best possible financing for your home purchase. As you inch closer to the finish line, being aware of potential closing costs and other associated expenses becomes paramount. In an era where real estate transactions have grown increasingly complex, leaning on professionals with a thorough understanding of the process is not just advisable – it's essential.