What Is a Split-Level House?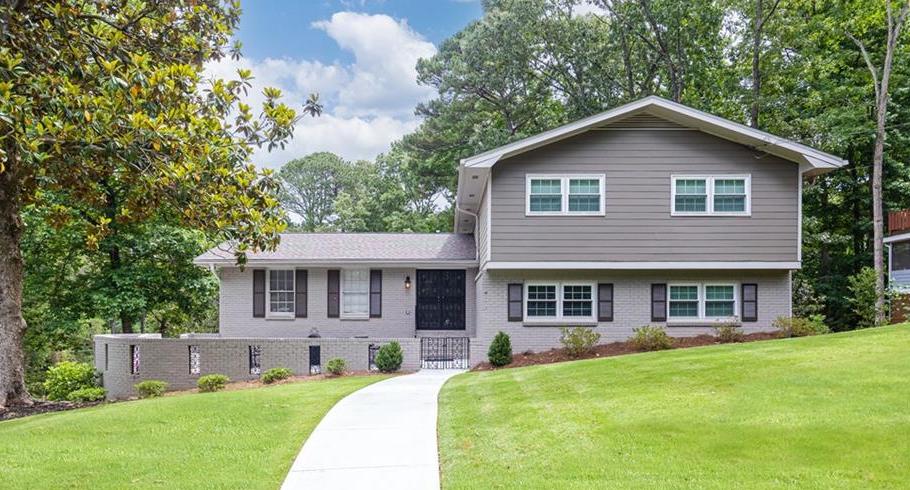 Feb 24, 2023
No matter which city you're house hunting in, you should have no problem finding a split-level house.
Whether you're looking in rural areas, suburbs, or something closer to the city, these style of homes are very commonplace and popular for a number of reasons. So, even if you're not quite sure what kind of house you want to call home, you'll probably come across at least a few split-level houses when considering your options.
But what is a split-level house?
The Simple Definition of a Split-Level House
Simply put, a split-level house is one with staggered levels and an entryway or front door that opens in the center of the two levels.
Typically, this means that, upon entering through the front door, you'll be greeted by a staircase that goes up to the bedroom level and another that will take you to the basement area.
The basement area is almost always finished, as well, so it can serve multiple purposes. For example, it will usually include at least one bedroom and a laundry room. Many split-level homeowners will also use the basement's main space as a living room or their primary room for entertaining.
Another easy way to think about split-level homes is that there's no one floor that covers the house's entire footprint. Some may have large main floors that include the kitchen and dining room, but it eventually gives way to the staircases which lead to the two other floors. Whereas a craftsman house and other popular designs have floors that overlap each other perfectly, the floors of a split-level home are staggered.
What's the Difference Between a Split-Level vs. Bi-Level House?
Many buyers confuse split-level houses and bi-level houses, so they show up hoping to view the former type of home only to realize it's the latter.
And while they are similar, they're different enough that you most likely wouldn't be interested in one just because you're in the market for the other.
A split-level house includes at least three different levels. It has the initial level you enter when you first walk in. This usually includes the kitchen and dining room, as well. Then, there are the two aforementioned levels, though there could be more.
In a bi-level house, there are only two levels. That's it. An entranceway gives you access to both of them and is usually perched between the two, but that initial "floor" is little more than a small space just big enough to make access comfortable.
Bi-levels also tend to be Ranch-style homes, albeit modified for their unique two-level design. On the other hand, split-level homes come in a number of different styles.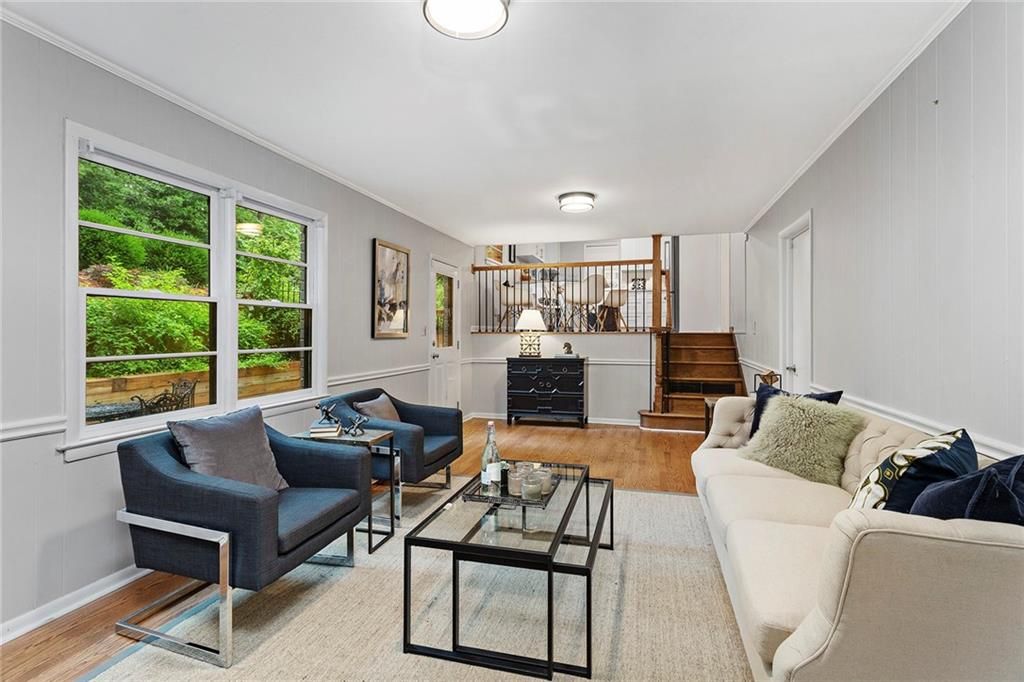 Types of Split-Level Houses
Split-level houses come in all shapes, sizes, and, as we just mentioned, architectural styles. Not all split-level houses are three floors, either (commonly called a "tri-level"). There are also stacked split-level houses that can have as many as five or six floors.
This kind of variety is what makes them so commonplace across all kinds of different neighborhoods.
That said, there are two main types of split-level houses. It's worth knowing about them if you're going to be viewing properties any time soon.
Side-split
A side-split house is where you can see all the levels from the curb. The house in The Brady Bunch is a famous example. From the front, you can see one level off to the right and two off to the left.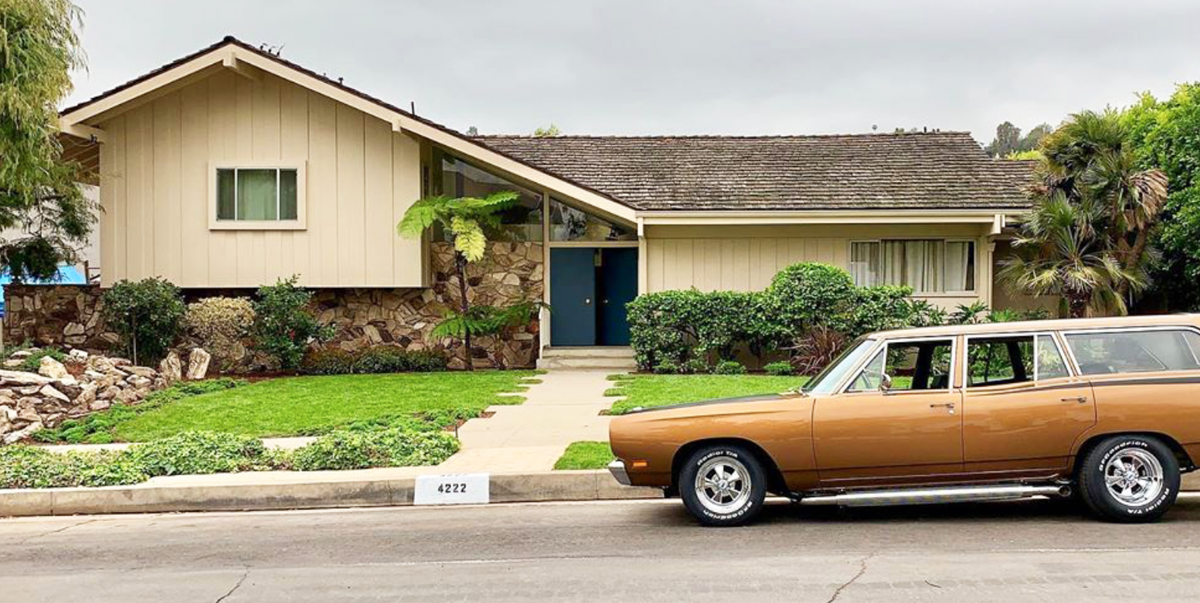 Back-split
With a back-split house, you can you can see just one level from the curb. It's only when viewing it from the side that you're able to see that there are two more levels that split off the main floor.
Is a Split-Level House for You?
Split-level homes have been a popular option since the 1950s, though they aren't being built as much anymore.
Nonetheless, they remain popular for three key reasons.
1. Open Floor Plans Are Losing Fans
First, homeowners are becoming disenfranchised with the kinds of open floor plans that have dominated residential architecture for the last decade or so.
While these designs became popular for their spaciousness, it seems as though more and more homeowners prefer definition. It's easier to furnish and decorate distinct rooms when the house itself helps support that distinction.
2. You'll Enjoy More Bang for Your Buck
Second, they make the most out of a smaller lot size. Instead of two floors and a basement, a split-level house could give you three floors and maybe even a crawlspace off the basement for extra storage. Again, each room feels distinct, too, which will give you more opportunities to divide up your house as you see fit.
So, with multiple levels, you can often enjoy more square footage without having to pay for the kind of lot usually associated with that size in other homes.
3. You're Never Far from Any Room
Third, many owners of split-level homes report that they love how easy it is to navigate from one room to the next no matter what floor you're on.
That's helpful when you're bringing in groceries from the garage and want to move quickly into the kitchen or want to watch TV in your basement while still being near your front door in case someone rings the bell.
This is why many parents of young children love these homes. They still provide space and privacy, but you can move around without ever being far from your small kids - whether you're on the ground floor or the upper floor.
Looking for a Split-Level House?
Do you currently have your eye on a split-level house? Split level homes cost ranges can be in line with or below median market prices, making them affordable for a first-time buyer.
Are you hoping to find the perfect one in the near future? Either way, we'd love to help. If you're planning to build a home and want to explore different floor plans and options, there are 6 different building styles you should explore - including modern, barn style, traditional and more.
At SimpleShowing, we can make it even more affordable to purchase these already budget-friendly homes. With our buyer refund program, you'll actually receive a check at closing for up to half your agent's commission. On average, this amounts to more than $5,000
To learn more about how this program works – and all the other benefits we have to offer our clients – contact us today.