What is Atlanta Known For?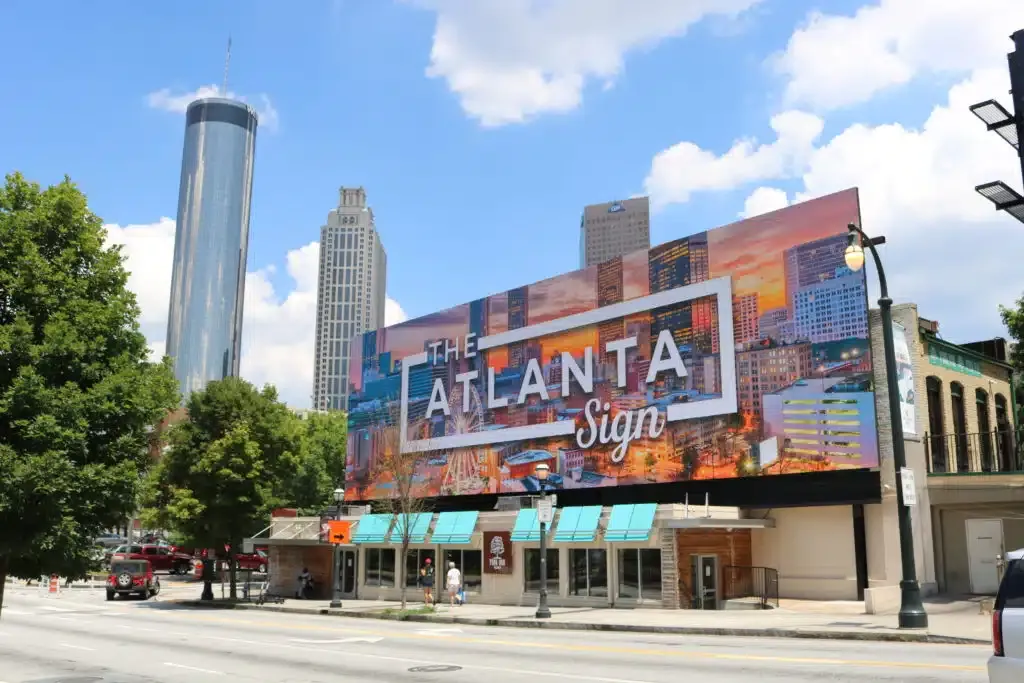 Oct 2, 2023
Atlanta is one of the fastest growing cities in the US. It's best known for its historical roots to civil rights, its busy airport and for being the headquarters of local brands like Coca Cola.
Atlanta, often hailed as the commercial hub of the southeastern United States, embodies a unique blend of rich history and modern vibrancy.
1) The "City in a Forest"
Among skyscrapers and bustling streets, Atlanta is surrounded by a canopy of lush green landscaping and tall pine trees, earning it the nickname "the city in a forest." Escape to Piedmont Park or the Atlanta Botanical Garden or simply walk around historic neighborhoods.
2) Cultural Melting Pot
Atlanta's robust historical backdrop is rooted deeply in the American civil rights movement and is where Dr. Martin Luther King Jr grew up. In the past decade, Atlanta has seen a boom in population of Indian, Asian, Black and Hispanic families throughout the city and suburbs.
3) Home of Delta, Coca Cola, Home Depot, Chick fil A and More
Atlanta is home to many Fortune 500 companies and is where many great companies got their start. This has further bolstered the local economy in terms of job creation the last 20 years.
4) Atlanta Beltline
The Atlanta BeltLine is a 22-mile loop of former railway tracks encircling downtown, which now serves as a multi-use trail. The BeltLine connects 45 beltline neighborhoods, providing green spaces and pedestrian-friendly design, aiming to enhance mobility and promote a healthier, more socially engaged urban environment.
5) Artsy Roots
Atlanta's art scene is nothing short of a cultural fest. Make sure to visit the iconic Fox Theatre, absorb melodious performances at the Atlanta Symphony Orchestra, and explore the aesthetic delights at the High Museum of Art. The city, a canvas for both classical and contemporary artistry, never ceases to inspire.
6) Sport Mecca: Braves, Falcons, Hawks and College Football
The spirit of competition runs high in Atlanta's veins, especially evident since hosting the grand 1996 Summer Olympics. Rally with the local fans for the Atlanta Braves, Falcons, or the Hawks, and feel the city's pulse of athletic fervor that keeps the excitement alive all year round.
7) Culinary Wonderland
Atlanta is a paradise for food enthusiasts. The city's culinary spectrum, spanning from upscale gourmet eateries to quirky little cafes, invites everyone on a delightful gastronomic adventure. It's a journey of flavors that promises to tantalize your taste buds.
8) Educational Epicenter
With prestigious seats of learning like Emory University, Georgia Institute of Technology and SCAD, Atlanta stands as a cornerstone of education and research. The ripple effect of innovation and knowledge from these institutions significantly accentuates the city's position on the broader academic and inventive map.
9) One of the Busiest Airports
Hartsfield-Jackson Atlanta International Airport is often recognized as one of the busiest airports in the world in terms of passenger traffic and plane landings. It serves as a crucial hub for domestic and international flights, facilitating global connectivity. Its strategic location makes it a significant hub for travel throughout the southeastern region of the United States.
Conclusion
Atlanta is more than just a city; it's an experience that promises a rich blend of historical depth, cultural expression, sports enthusiasm, culinary exploration, and academic innovation. So, gear up to uncover the multifaceted gem that is Atlanta, a city that's modern, walkable and packed with things to do.