What is the Cost of Living in Atlanta, Georgia?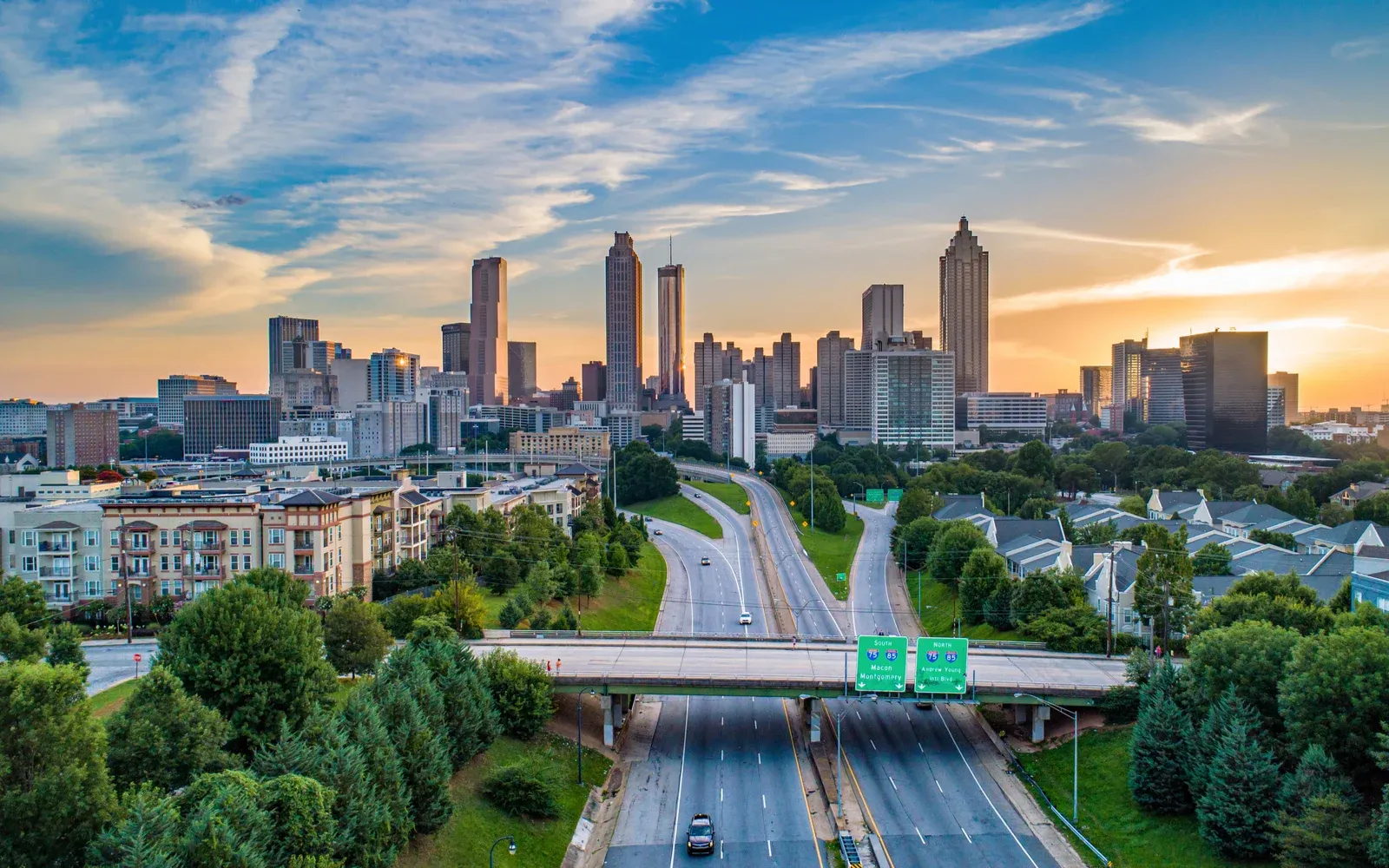 Mar 22, 2023
As one of the most desirable destinations in the country, it's no wonder why Atlanta is the most populous city in the state of Georgia. Whether it's the perfect and mild year-round weather, the diverse delicacies, or the ethnically diverse culture, visitors always come back and eventually call Atlanta home.
As locals ourselves, there are so many reasons to love this city! But, you'd be doing yourself a disservice if you didn't take a peek at the cost of living in Atlanta, Georgia.
The 5 Biggest Factors Affecting the Cost of Living in Atlanta
According to BestPlaces.net, the cost of living in Atlanta is a 115.4 rating, compared to the averaging rating for the entire country, which is 100.
To put this into perspective, let's look at some other cities with populations similar to Atlanta's (456,002 people):
Virginia, Beach, VA (450,980): 115.6
Kansas City, MO (470,800): 91.9
Long Beach, CA (473,577): 179.1
First of all, keep in mind that the entire metro Atlanta population is over 6 million residents. The intown population is lower and most intown neighborhoods are generally more expensive than the suburbs. While Atlanta is above the nation's average, it's hardly higher by a big margin, especially when you consider all that the city has to offer. This widely varies on the part of Atlanta you choose to settle in but there are many statewide trends.
The average salary for an individual in the state of Georgia is about $52,000 while the average household income in the city of Atlanta is about $70,000.
Let's look at the five most prominent factors that impact the cost of living in Atlanta, Georgia.
1. House Prices
Housing prices in Atlanta are the biggest contributor to the city's above-average cost of living. Currently, the median price for a house in Atlanta is $312,000. However, that median accounts for a range of possibilities, from distressed houses to multimillion-dollar mansions in Buckhead. On average, single-family homes in Atlanta cost about $1,100 to $1,500 per square foot.
In recent years, many newcomers and even Atlanta natives choose to purchase homes in the suburban and rural areas due to the lower housing costs and less crowded population. There are several amazing Atlanta suburbs worth considering, and many of them are treasure troves for great deals on beautiful homes! These suburbs are fantastic for stretching your buck in terms of enjoying other amenities like good school districts, local parks, and easily accessible shopping centers.
2. Transportation Costs
If you plan on living in or near downtown Atlanta, you may want to purchase a public transit pass for MARTA (the Metropolitan Atlanta Rapid Transit Authority). MARTA passes range from $9 for a day to $95 for a 30-day pass and can be beneficial if your work is on or near the current lines.
However, the current MARTA transit lines are limited and public transit rates are dropping in Atlanta, resulting in more and more commuters either driving themselves or relying on more cost-effective options like Uber and Lyft.
Traffic in Atlanta also tends to be highly congested, and unfortunately, unless you live downtown, walking isn't an option as the town, and its amenities are spread out. Many locals state that owning a car and dealing with the traffic may be the best option if you are planning to live here especially if you have a family.
Fortunately, according to AAA, gas prices in Atlanta are below the national average and actually compare quite favorably to other big cities.
3. Taxes in Atlanta
Between the city, county, and state, the sales tax in Atlanta is 8.9%. Georgia's progressive income tax is about average for the country. For anyone looking to purchase a house in Atlanta, the median property tax rate is actually below the median for the rest of the country! The median amount an Atlanta resident pays every year is just 0.91% or about $1,448, which is roughly $650 less than the country's average.
Atlanta is also very tax-friendly to retirees as Georgia doesn't tax social security retirement benefits and offers a deduction of up to $65,000 per resident on any type of retirement income as long as the person is at least 65. Furthermore, the state doesn't have any inheritance or estate tax!
4. Grocery Bills
Groceries are surprisingly affordable in Atlanta with most items falling well below the national average. On average, a person living in Atlanta will spend $312.95 on groceries per month, coming in below the national average at $323.72.
If you are looking to enjoy the wide varieties of restaurants and unique eateries in Atlanta, here's what you can expect to pay for various dining experiences according to Numbeo:
Meal at an Inexpensive Restaurant: $15.00
3-Course Meal for 2 at a Mid-range Restaurant: $50.00
Combo Meal at McDonalds or Equivalent: $7.00
Pint of Domestic Beer: $4.75
12 Ounces of Imported Beer: $6.00
Regular Cappuccino: $4.01
12 Ounces of Coke or Pepsi: $1.87
12 Ounce Bottle of Water: $1.75
5. Miscellaneous Costs
Utility expenses are near national average in terms of electricity, gas and Wifi/cable.
If you like exercise and working out, you won't have to look far for a gym in Atlanta. Again, Numbeo puts the average monthly costs for a gym membership at just $35.
In terms of entertainment costs, you can also pay just $76 for an Atlanta CityPass which will grant you admission for nine days to:
The Georgia Aquarium
World of Coca-Cola
CNN Studio Tours
The average ticket price for a Braves game is just $35.44. Tickets to a Falcons game regularly go for around $45 or so.
Atlanta Living Cost: Renting or Buying a House
The cost of living in Atlanta is slightly above the national average, but you're also paying to live in one of the nation's most beloved cities. The average rent is about $1,300 for a 1 bedroom apartment, but keep in mind that prices vary drastically between different areas of the city. For example, you might pay $3,200 for renting a 1 bedroom dream apartment in West Midtown but only $1,200 in Kennesaw.
If you plan to buy a property, start the search for your new home in Atlanta and contact us to connect with a SimpleShowing agent familiar with these areas. Best of all, you'll qualify for our Buyer Refund program, which could give you up to 1.5% or $5,000 towards closing costs on average! Get started today!