What is the Cost to Build a House in Florida?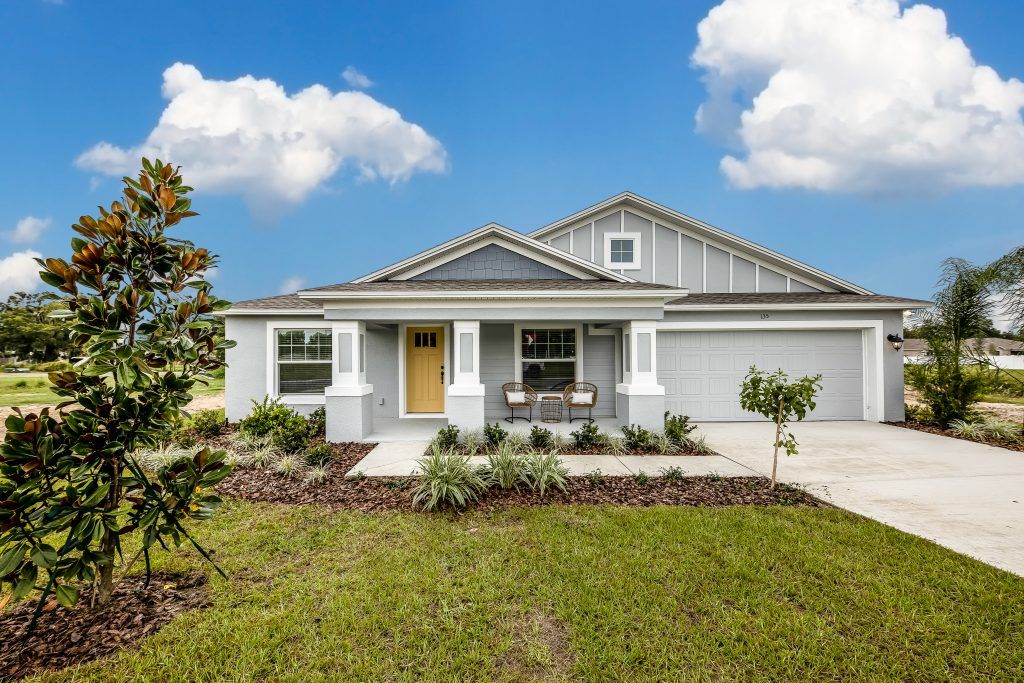 Aug 14, 2023
Are you considering building a custom home in the Sunshine State? Building a house in Florida can cost anywhere from $125 - $300 per square foot. However, in luxury markets, the costs can exceed $400 per square foot. Keep in mind that this does not include the cost of the land, lot or parcel.
How Much Does It Cost to Build a House in Florida?
Based on a survey of local and regional builders and project managers in Ft Lauderdale, Pensacola and Jacksonville, our analysis suggests that the typical cost to build a home in Florida is about $205 per square foot. This means that it would cost you about $492,000 to build a 2,400 square foot house with 4 bedrooms and 2.5 bathrooms.
On the other hand, the current average price for a single-family home is about $416,000. So, if you're trying to decide if it's better to build or buy, price may not play a huge role depending on where you live.
Construction Costs
Once you've made up your mind that you're planning to build and not buy, it's time purchase the land and break ground. These are the construction and labor cost estimates based on a 2,400 square foot ranch home.
Site Work – Estimated Cost: $16,000 – This covers everything from site inspections to permits to the "impact fee" you need to pay to the government.
Foundation – Estimated Cost: $26,000 – Before starting on your home, you need excavators to break ground and then use lumber and concrete to build a reliable foundation. The price goes up if the foundation needs to support a basement, too, as it will require digging much deeper into the earth.
Framing – Estimated Cost: $41,000 – Constructing the framework of your home is an important job, one that costs a lot because of the lumber involved. It also entails "sheathing", which is when wooden layers are added to cover the framework. If your plan involves using other materials, like steel, you can expect a higher price tag.
Exterior Finishes – Estimated Cost: $48,000 – It takes a lot of material to cover your new home's perimeter. This material is especially important, too, because it's what stands between you and the elements. This is also when all of your doors and windows are added, another necessary step that can be extremely costly.
Major Systems Installations – Estimated Cost: $46,000 – A modern home needs an HVAC system, electrical, and plumbing. Simply installing these systems – not the actual fixtures – requires skilled labor and long hours.
Interior Finishes – Estimated Cost: $68,000 – This is when all of your fixtures and features get added. Hardwood floors, faucets, countertops, cabinets, fireplaces, etc. There's a lot that falls under this category, which is why you can easily spend close to $70,000 making your new house feel like a home.
Again, this is only a rough estimate of how much it costs to build your own house. Also, keep in mind that it's an estimate at the lower end of the spectrum. It wouldn't be hard to spend significantly more.
Making the Plans for Your New Home
Like the other costs on this list, the price of hiring an architect depends on what you have in mind for your home. Most architects charge between $100 and $130 an hour. For a 1-2 bedroom house, expect to pay $400 to $1,500. For 4-5 bedrooms, you'll spend anywhere from $1,200 to $3,000.
Buying the Land or Lot for Your Home
If you're building your home in a pre-planned community, you might be able to purchase your lot directly from the contractor who will simply include the cost with the rest of their fees. Otherwise, you'll buy the lot separately and then hire a contractor to build your home.
Either way, the cost for the actual lot is substantial, though it differs greatly from one neighborhood to another. The USDA estimated that the average cost for an acre of land is $4,720 but of course, it's more expensive in urban areas, coastal cities like Naples, Miami, Destin or other more expensive regions.
Just like the actual lots themselves, this type of initial work comes with a price that can be difficult to predict. Typically, clearing an empty lot will cost somewhere between $1,850 to $4,500, but again, it varies based on the size of the lot and also the grade and vegetation.
The Perfect House May Already Be Out There
If your heart is set on a new home, don't worry. There are usually plenty of brand-new homes on the market that don't cost nearly as much as building one from scratch. Plus, you could also check with top local builders to see if a new community might be a good fit.  
Even better, if you buy a new build through SimpleShowing, you'll enjoy the benefits of our Buyer Refund program, which will give you up to $15,000 back at closing.
Contact us today to find out more about how we save customers money on new construction.