What To Know Before You Buy A Condo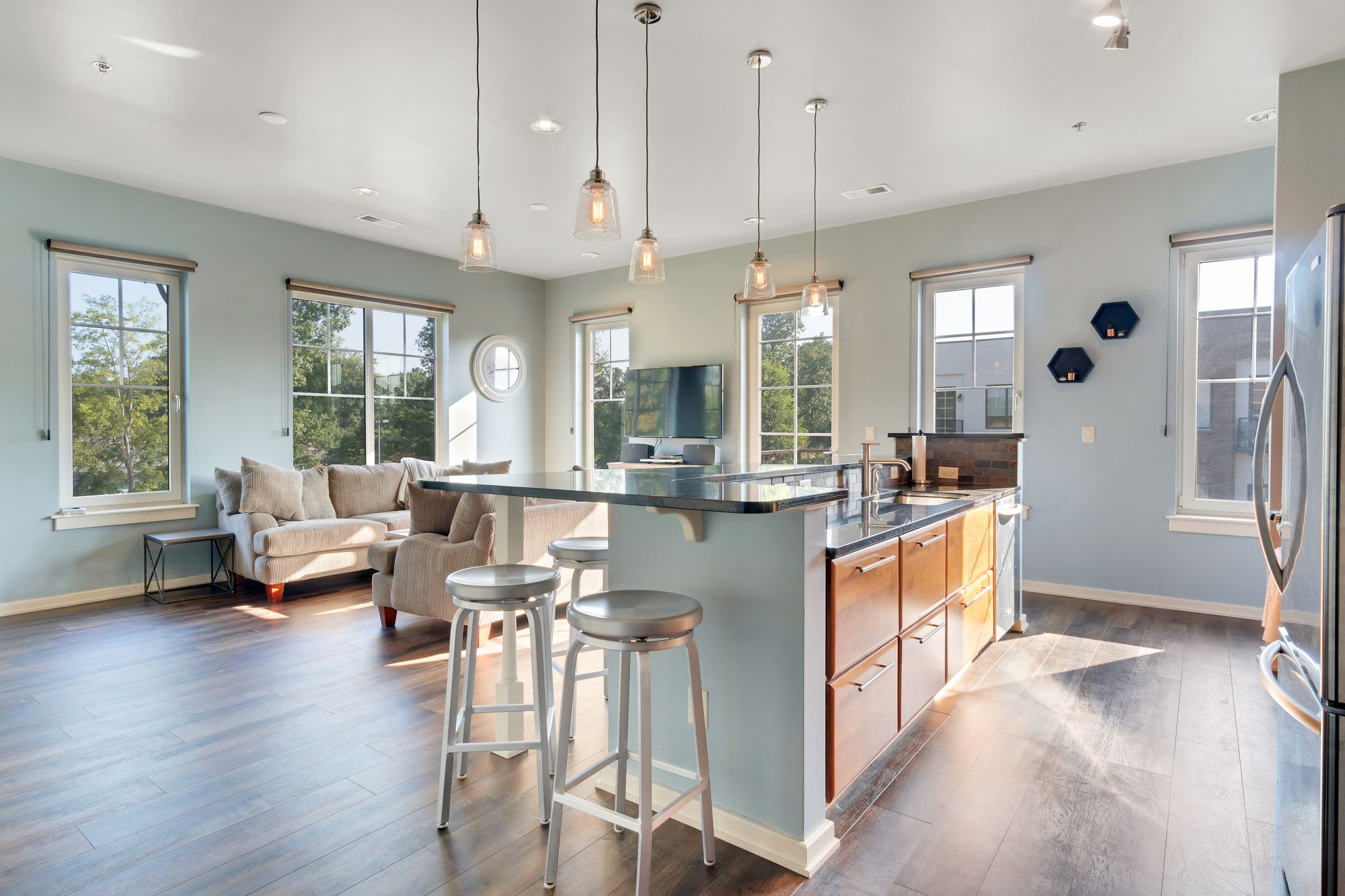 Mar 5, 2019
Condos are a popular form of housing that reap a ton of benefits like location, amenities and lack of yard maintenance. But what's the catch? Are they a good investment? In order to help you make this decision, we have laid out what you should pay attention to when considering buying a condo.

Ownership:
First off, let's discuss the basics of a condo also known as a condominium. In a condo, your residence is owned privately while the shared spaces and amenities are owned collectively by all of the residents who reside in the condominium.Your property includes your individual unit while the shared property includes all of the amenities such as a pool, parking garage, fitness center, etc…

Association Rules:
It is important to know that most condominiums have some type of required association that residents must join. This association usually is in charge of the upkeep of the complex and neighbor relations. Some things they would handle include exterior maintenance, elevators, building insurance, roof, lawn care, and amenities. Before joining, you may want to inquire about the rules and regulations imposed by this group. For example, some condos don't allow pets, others have strict guest policies, and some don't allow renting. You'll want to be aware of these before falling in love with a place that doesn't allow your furry friend or support your future investment ideas.

Association Dues:
In addition to rules and regulations, all condo association require dues with membership. These are important to factor into your budget so you have an accurate estimation of cost for the condo. Most of the fees required by your association will go towards improvements and upkeep for the complex. However, some condominiums will list out certain charges in their regulations that can be assessed at any time, so you will want to be aware of these before them come unexpectedly. These special assessments could include repairs needed from weather damage, roof maintenance, or costs that exceeded the association's budgeted amount. This should be disclosed by the seller if the assessment is pending. In this scenario, it's always a good idea to ask the seller or a knowledgeable real estate professional about these before you get slammed with unexpected charges.
Get an average $6,000 refund on your condo purchase. Sign up for the free SimpleShowing Buyer Refund, and you'll receive a check back at closing for $6,000 on average. It's the biggest refund you will find and requires zero obligations to sign up. Click here to learn more.
Insurance:
Condos typically have their own building insurance, but this may not include personal liability or cover anything inside the walls of your condo. If your toilet backs up or your hot water heater leaks, then you will most likely be responsible for the damage. In addition if there were ever a fire or theft, the building insurance would not cover your losses. Therefore, it's a smart idea to get your own insurance to cover your personal belongings and any potential damage that could be costly. Plus, insurance for condos is typically cheaper than for a single family home.
How to start the buying process:

Now that you know what to consider before you buy, here are some next steps you can take to start the buying process:
Get Preapproved. In order to have an accurate estimate of what you can afford, you will want to contact a lender to get preapproved for a mortgage. Before you meet with them, you will want to gather all of your financial documents including your tax returns, W-2's, pay stubs and bank statements.
Start Searching. You can start searching for condos here with the newest condos updated every 5 minutes.To ensure you only see condos, be sure to select "Condos" as your property type within the filters.
Determine Association Fees. Once you find a condo you'd like to tour, make sure to verify that the association fees are within your budget. Some real estate sites have an approximation of these cost in the listing details. However, if you would like to know the exact amount, it is best to contact your agent. If you don't have an agent, you can message the SimpleShowing team here to find out the cost.
Review the Condo Rules and Regulations. As mentioned above, these outline how the complex runs and under what rules. You'll want to make sure you agree with these before you get excited about a place that won't work for you.
Save $6,000 on your condo purchase. Sign up for the free, no-obligation, SimpleShowing Buyer Refund, and you'll receive a check back at closing for $6,000 on average. It's the biggest refund you will find and requires zero obligations to sign up. To get started, call us at 800-456-8075 or sign up here by clicking "Get Refund".