10 Best Bathroom Tile Floor Ideas
Oct 27, 2022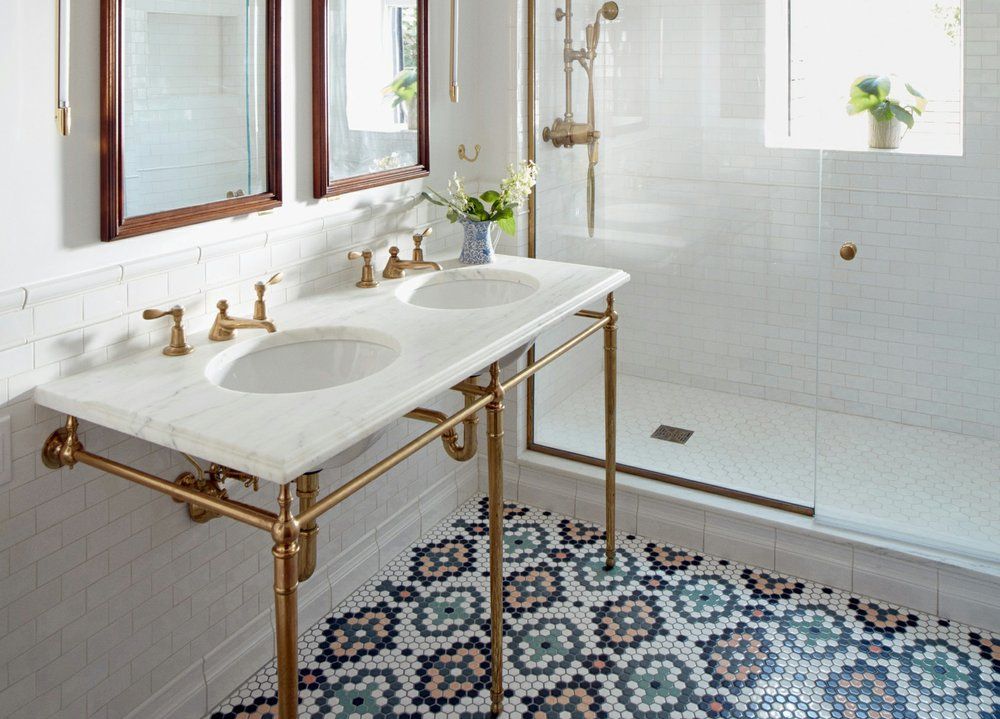 Tile flooring options have expanded dramatically the last few years, with new types, sizes, patterns and designs available. Whether you're updating your master bathroom or renovating an entire house, you can find great tile options from low cost ceramic to upscale, luxury marble.
Here are the most popular styles to consider for your next bathroom project.
Faux Wood Plank Floor Tiles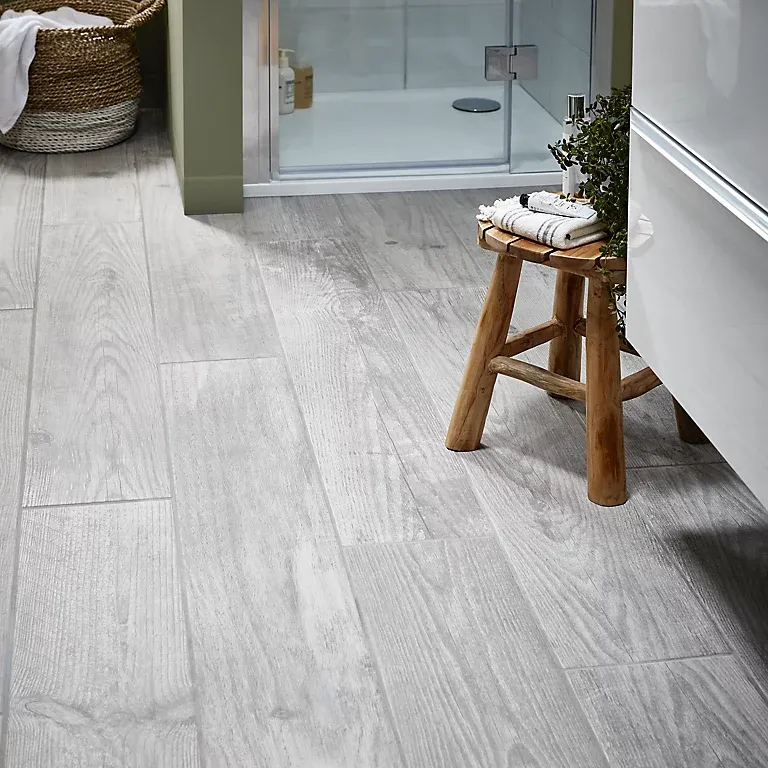 Faux wood tiles have become super popular in the last 5 years across many rooms in the home, but mostly in bathrooms. The wonderful thing about wood tiles is that they provide you with the ability to choose an authentic wood look while maintaining water resistance features.
12 x 24 Carrara Matte Porcelain Tiles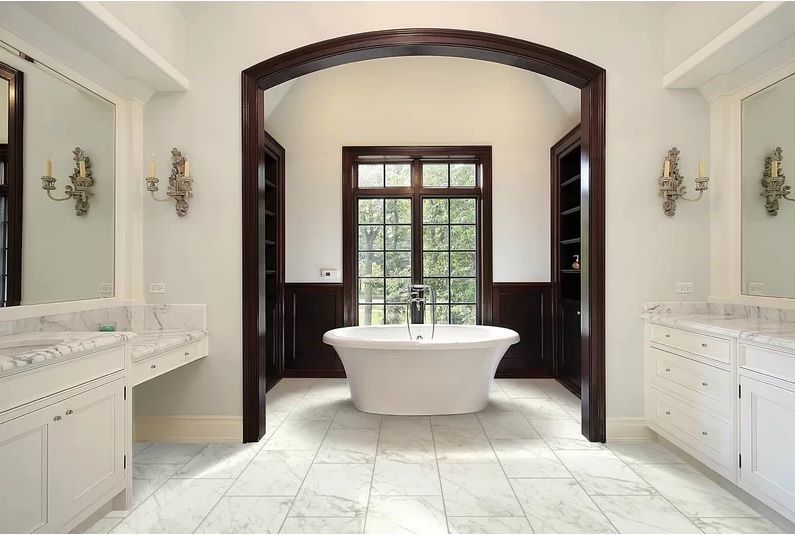 These large format, Carrara-style 12" x 24" porcelain floor tiles can give your home a modern, luxury feel. The dramatic gray veins provide a close resemblance to natural marble. Most tiles of this style come in a matte finish and can be installed on floors and also on walls.
3" Hexagon (Ceramic or Porcelain)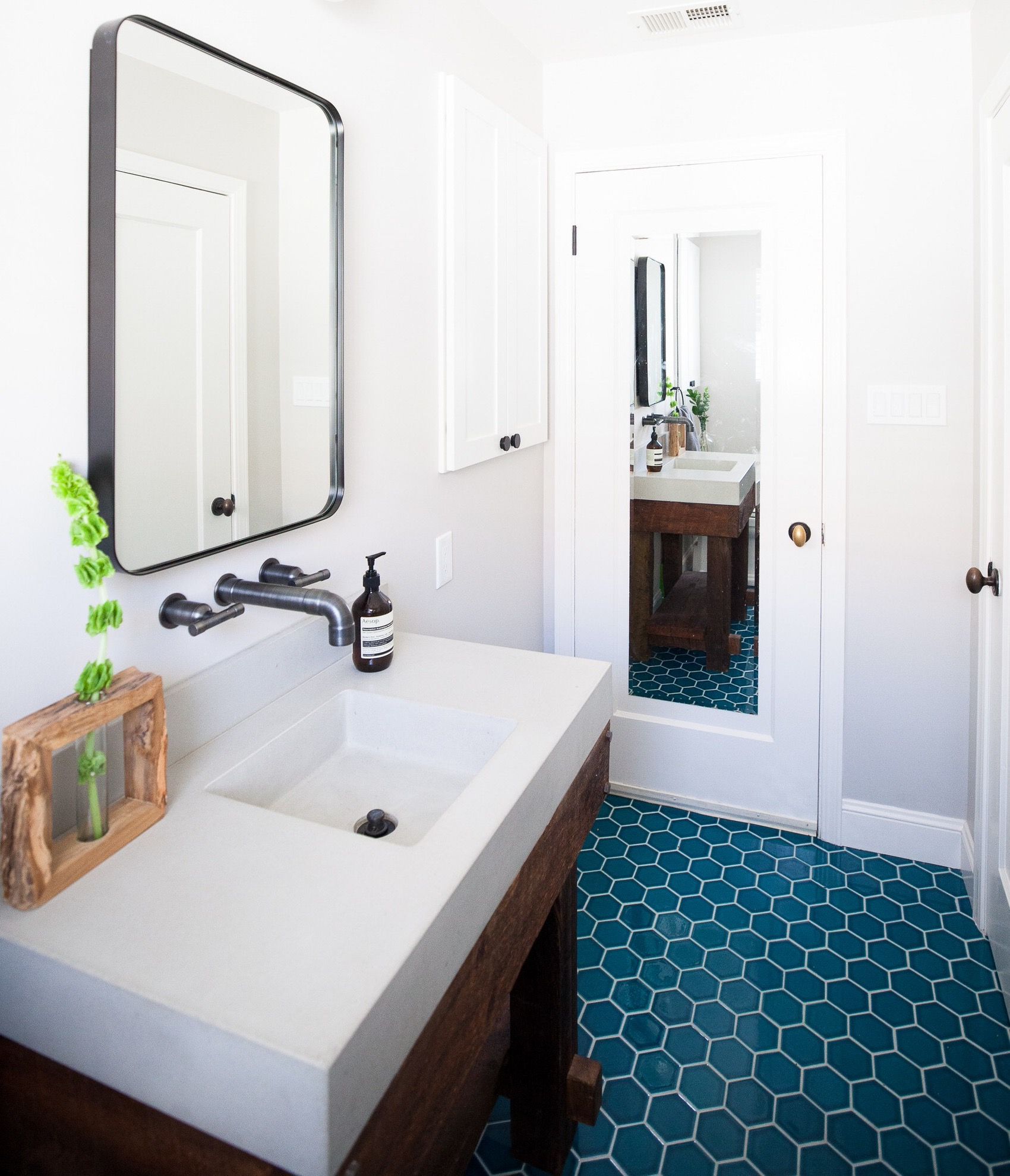 Contemporary ceramic and porcelain hex tiles come in 12" sheets and can add an attractive touch to floors and walls in smaller bathrooms. Whether you're looking for simple, clean designs or a pattern, these tiles offer long-lasting beauty that is versatile, affordable, and easy to maintain.
Herringbone Pattern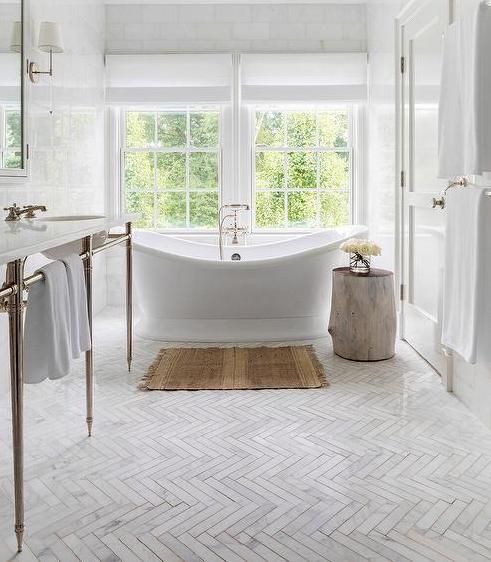 A herringbone tile bathroom floor is a popular way to make a bold statement while also using a neutral shade like white, gray, or beige. For a complimentary look, you can try herringbone tiles on the floor and also also as a tub surround or shower wall.
Starburst Pattern Tile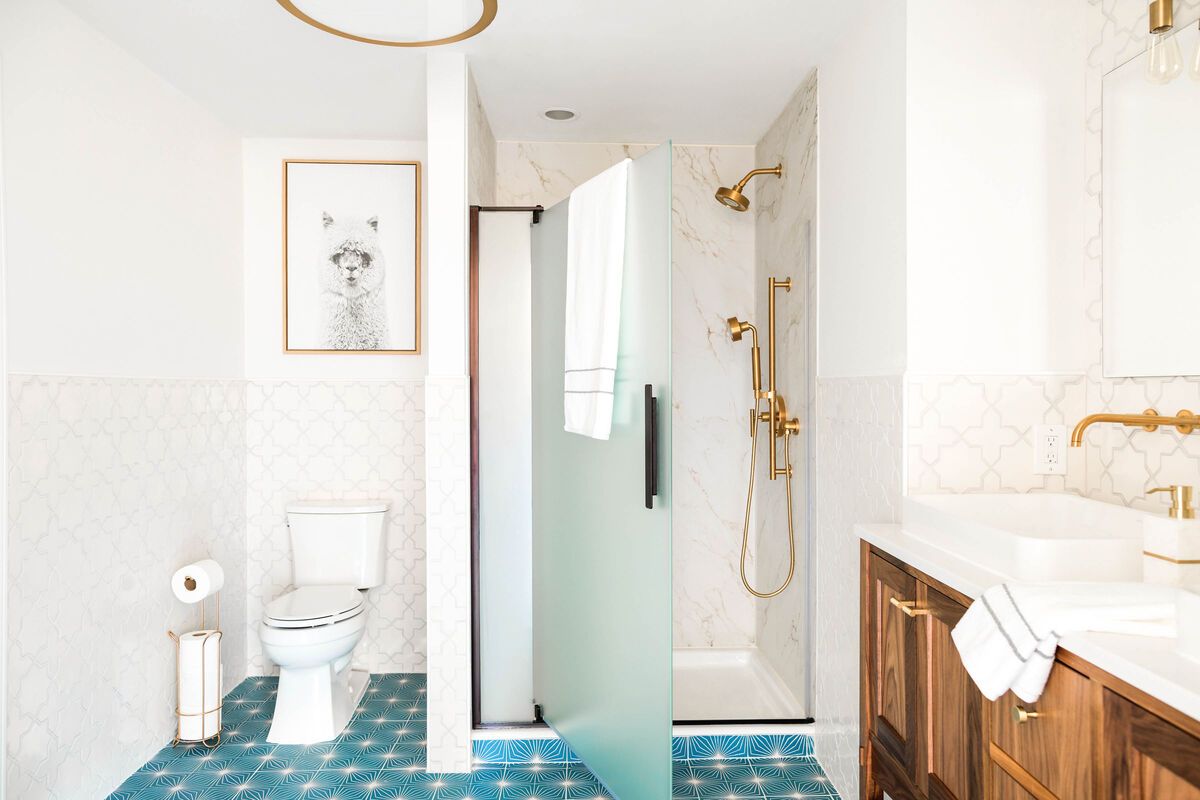 Starburst-pattern floor tiles have grown in popularity in recent years, as have other pattern designs. These patterns can add an extra pop of personality and color.
Mini Hex Classic White Tile (Ceramic)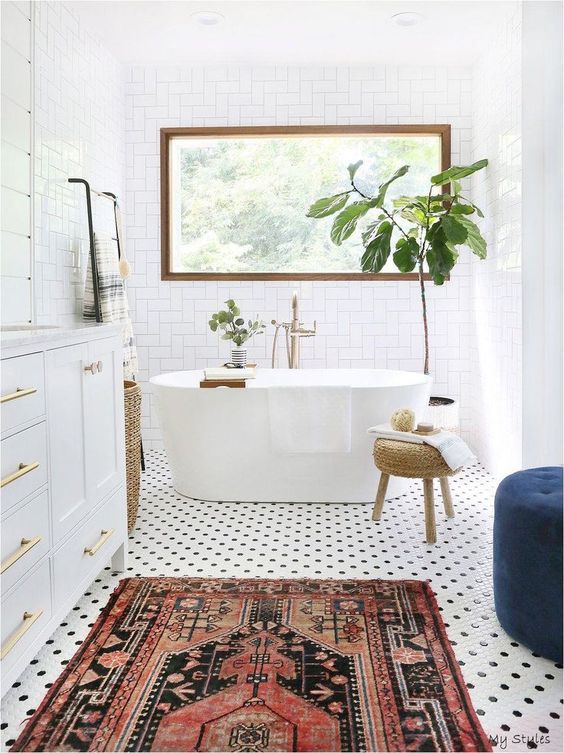 Mini hex tile adds a classic, timeless look to your bathroom that has been around since the 1920's. The floor is elegant and you can add pops of color with black tiles mixed in to create a border or pattern.
Chevron Floor Tile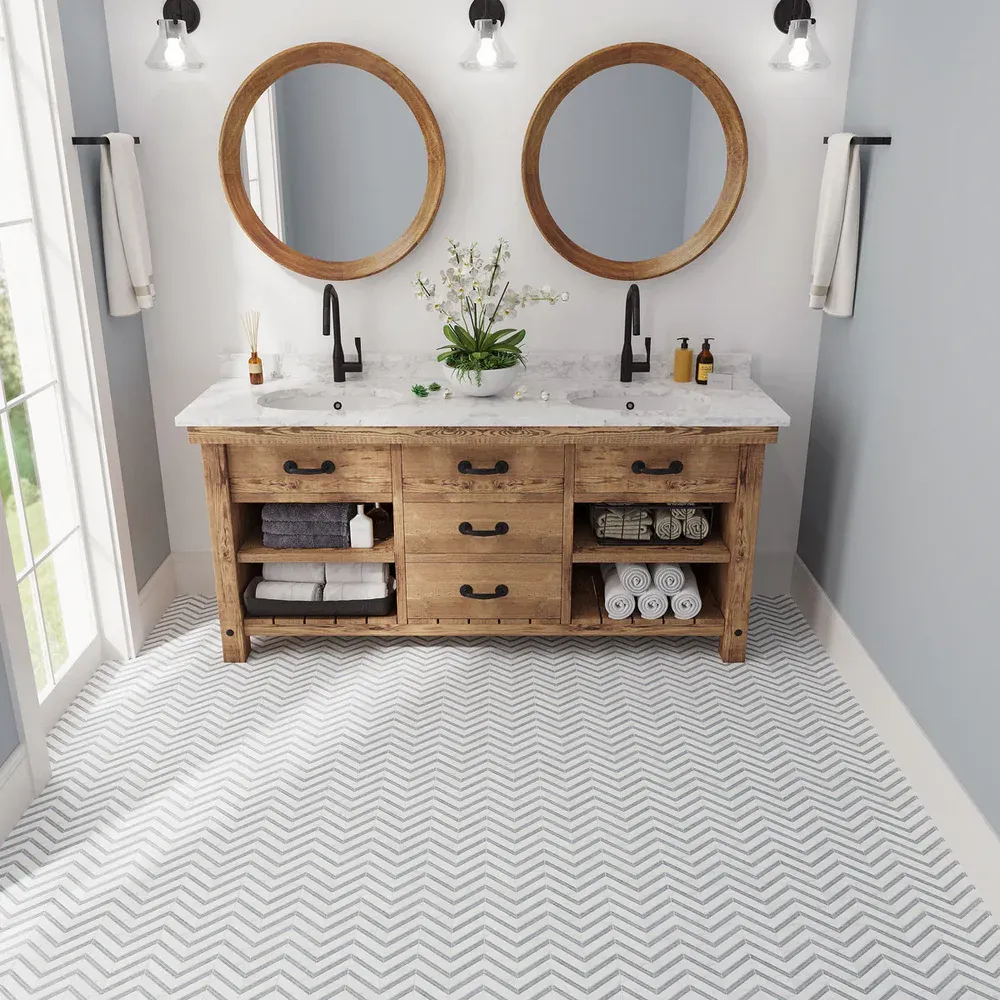 Chevron tile is cut diagonally in the center, so it fits together like the chevron shape. The chevron tile pattern is classic yet contemporary.
Clay Tiles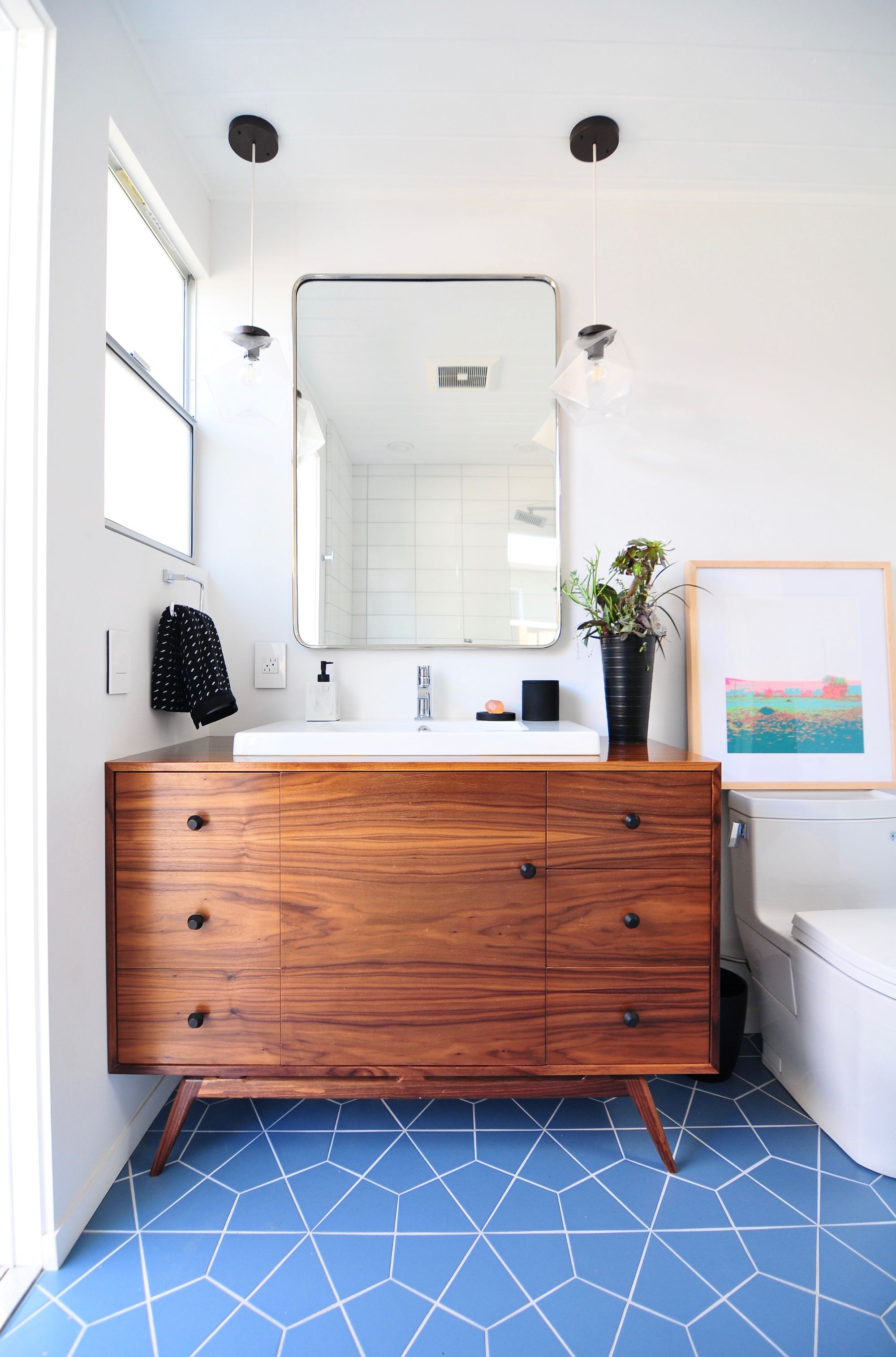 If you fired clay in a kiln, you get a ceramic product depending on the degree of the temperature you expose the clay. Most of the market people use the titles interchangeably. Terra cotta style tile is one of the oldest tile materials around, dating back before the birth of Christ, when it was sun-dried rather than oven-fired.
Polished Marble Tile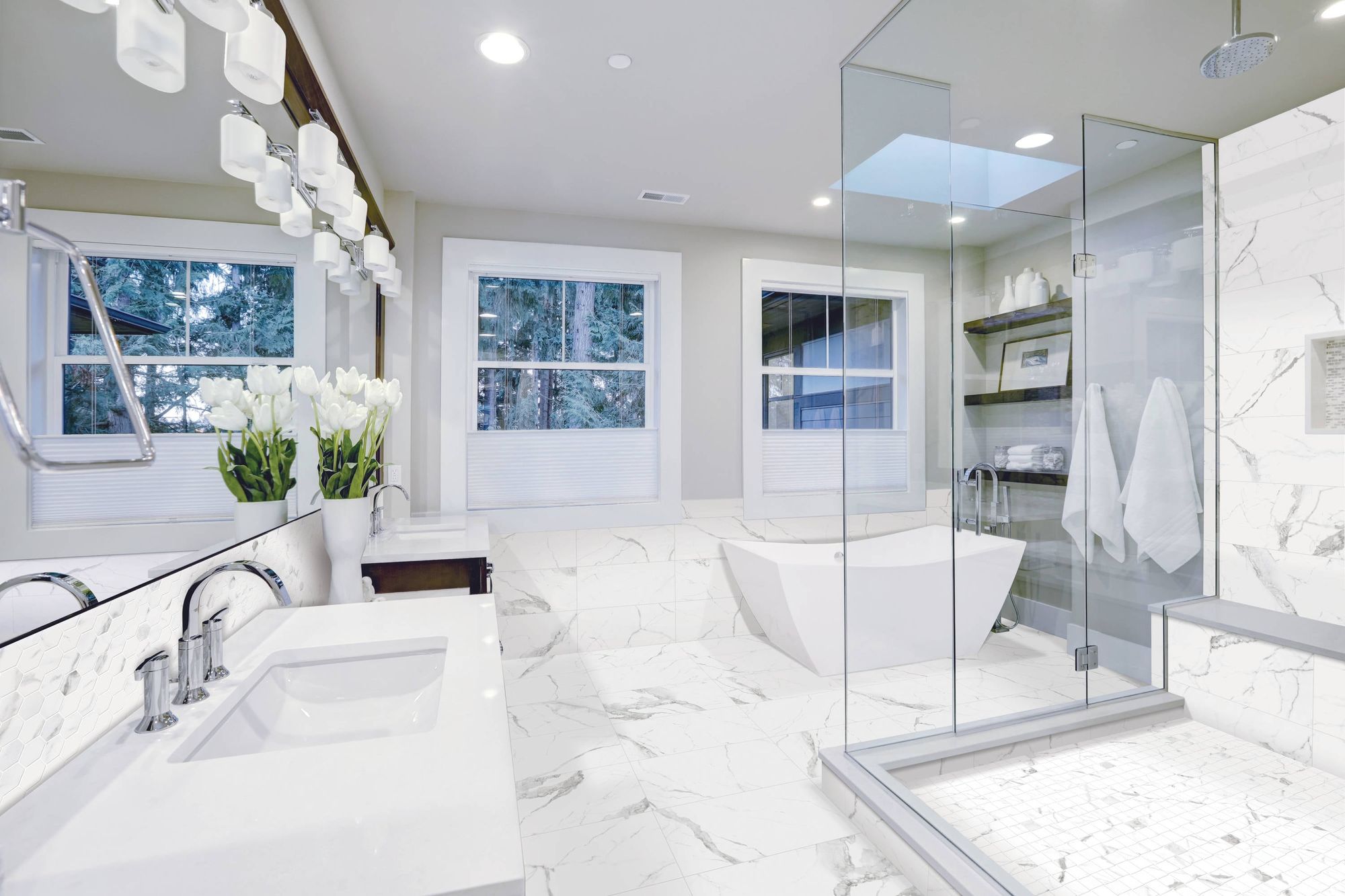 If you're looking for a sheek, timeless and lux look, it's tough to beat real marble. The polished sheen gives a crisp look and modern flare that makes the finishes and fixtures pop.
Engineered Hardwood Floors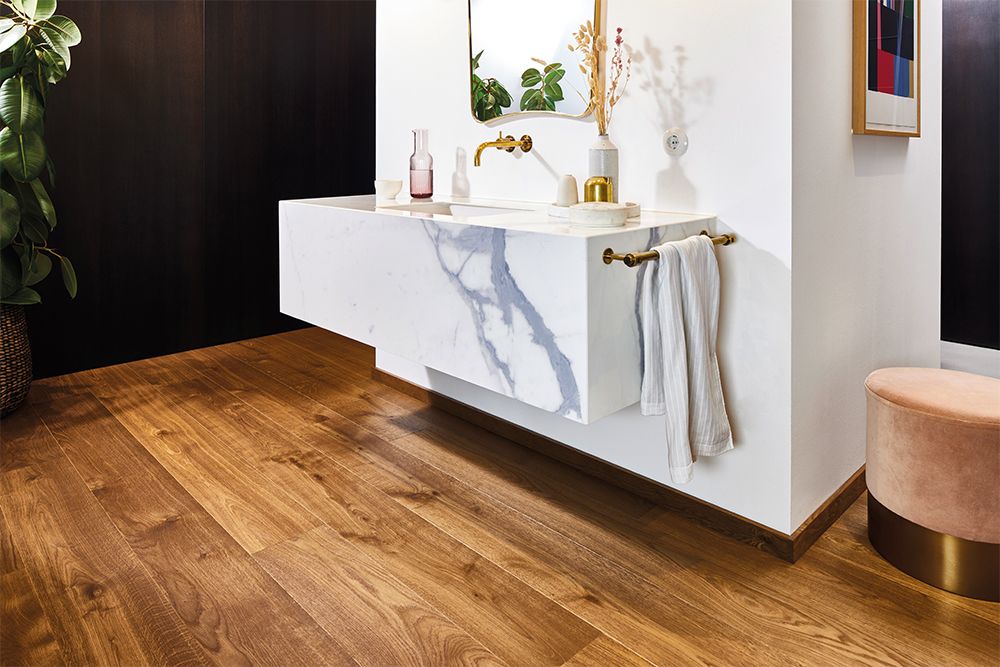 While technically not tile, engineered wood and vinyl plank (LVP) flooring has become a very popular tile alternative in recent years.
Get in touch. Send us a message now.