5 Ways to Find Off-Market Properties
Nov 14, 2022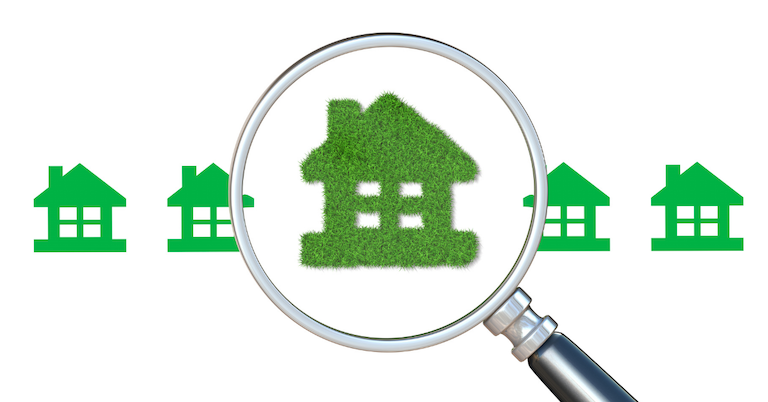 If you've been on the hunt for a new home, you've probably come across several home's listed as "off market". This is especially common for popular home selling sites like Zillow or Realtor.com. It's easy to assume that "off-market" means that the home isn't currently for sale. However, in the world of real estate, the term actually has another distinct meaning depending on the context.

In some situations, an off-market listing is in fact for sale, just not publicly. Often referred to by real estate agents as pocket listings, these off-market properties are homes that are not listed on a standard multiple listing service (MLS). Instead, these listings are marketed to buyers via word-of-mouth or through private listing services that limit who views the property info. In other words, the listing is kept in the "pocket" of the seller and the agent.


Off-market are more common than you may think. In fact, many for-sale by owner homes fall into the pocket listing category. Because this type of selling plan doesn't require the seller to work with a real estate agent, the seller can market their home however they please. While most FSBO sellers choose to list their home on through an MLS, other sellers have private connections or other methods that don't require selling publicly. This often means less competition, and generally lower prices for buyers.

As you can imagine, off-market properties are rare and can be hard to come by. But, in this competitive market, putting in the effort to find these properties might give you a leg up. To help you out, here are 5  ways to find off-market properties. To maximize success, be sure to use several  methods in combination with each other.

1.) Online Resources
Nowadays, most things can be done online. While off-market listings might not be listed through an MLS yet (if at all), they may still be able to be found online. Some real estate websites like Zillow allow sellers to list as "Coming Soon" properties well before the property is listed on the MLS. Others like Opendoor allow transactions to occur without a home being listed on the MLS at all.

Being online, these off-market listings will likely reach more people and therefore attract more competition. Using these sites requires buyers to regularly track these sites to stay ahead which may be difficult. While online resources should be used, don't rely on them as your only method. Especially with much more efficient ways to find off-market properties.

2.) Networking
Networking is one of the most effective strategies to find off-market properties. Most off-market properties are bought and sold privately through personal or professional connections. If you want to be in the know of all local off-market properties, you'll want to have people on your side. While networking can seem scary, especially for new buyers or investors, it's worth it to put yourself out there.

Be on the lookout for real estate events in your area by checking your local REIA, bulletin boards, Facebook groups, or online networking groups to see when and where groups are meeting. Through these  networking events, you will be able to easily connect with local real estate professionals and investors who may be able to help you to find off-market properties. If you're a property investor, these real estate events will be especially beneficial to building out your network.
3.) Builders or Contractors
Builders and contractors are well-connected to real estate professionals and are another good friend to have when searching for off-market properties. Oftentimes, homeowners or investors abandon a job mid-project because they didn't have the financing to finish the construction. While unfortunate for the homeowner or seller, buyers and investors can benefit tremendously by connecting with local builders or contractors who are "in the know" of these kinds of situations.

Property investors looking to flip and rent/sell will especially want to look out for these opportunities as some of the flipping work might already be completed. Not only could you find a property, but already have a builder or contractor at hand to finish any renovations.

4.) Word-of-Mouth
Don't shy away from a potential off-market connection just because they aren't a real estate professional. Anybody you meet has the potential to be a lead. Along with more professional networking, be sure to ask around via work of mouth. Friends and family are easy to do word-of-mouth marketing with because they already know who you are and how to contact you. If they know of or find out about an opportunity, it will be easy for you to find out about it.

Of course, reach out to those outside of your usual circle such as neighbors or even people you might come across throughout the dat. Don't be afraid to strike up a conversation and bring up your home search. The more you practice word-of-mouth marketing, the more likely people will remember you when they come across an off-market property.

5.) Real Estate Agents
By far the best way to find off-market listings is through a real estate agent. While real estate agents are most familiar with properties listed on the MLS, they can be just as savvy when it comes to finding off-market properties. When it comes to buying a property, you want to choose the right agent to work with. To have the best luck in finding an off-market property (or any property) with an agent, you will want to specifically work with an agent local to the area you're buying in.

In addition to helping home buyers, agents also help sellers to list their home. If you are working with an agent, ask if they know of properties that are off-market or simply have hit the market yet. If they don't have any properties in mind, they might know someone in their network that does. Having this inside connection through a realtor can help you find out about off-market listings that the average buyer or investor may not be able to know about otherwise.

Finding an off-market property can offer various benefits to buyers or investors who know what they are doing and are willing to put in the work. For first-time buyers or investors, you will likely want some agent assistance in finding a home whether it is off-market or listed on the MLS. No matter what, your agent will help you find your dream home at the price and location you desire.
Working with an agent will provide you with the highest chances of finding and securing you the right home at the right price. At SimpleShowing, our local agents provide a wealth of knowledge and stellar service to each buyer we work with. Not only that, but buyers can also get an average of $5,000 towards closing costs. Contact us to learn more about our buyer refund program.
Get in touch. Send us a message now.